Welcome to PocketMonsters.net
PocketMonsters.net
is a fansite dedicated to all things Pokémon (ポケモン) and Pocket Monsters (ポケットモンスター). We are the premier site for news and information about all aspects of the franchise from around the world. We cover the
Anime
,
indexing the music
, the
Trading Card Game
, the
Games
, the
variety shows
, have a
large imageboard
,
forum
and much more.
Follow us on Twitter
and
Subscribe to our RSS Feed
for the latest updates!
Upcoming Episodes
New episodes of the
Pocket Monsters anime
air Thursday evenings at 6:55PM JST and new episodes of the variety show
Pokénchi
air Sunday mornings at 8:00 AM JST on
TV Tokyo
in Japan. Pokémon airs Saturday morning at 9 AM EST and every Saturday and Sunday evening at 7:30 PM on Disney XD in the United States. Pokémon the Series also airs every weekday at 4 PM. Pokémon airs Saturday's at Noon EST on
Teletoon
in Canada. New titles are revealed in various publications such as: TV guides, childrens' magazines, anime magazines, promotional posters and videos, official websites and official television programs. Titles and their translations are added to our
episode guide
and the chart below when the titles are revealed.
Sep 07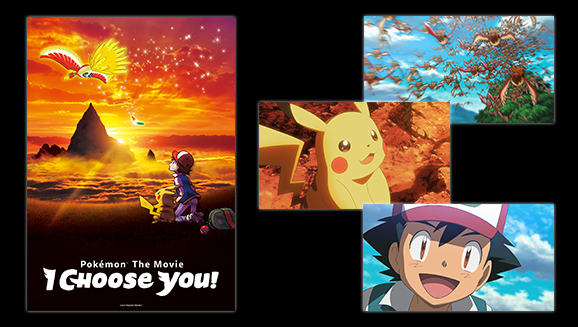 The Pokémon Company International and Fathom Events announced that there will be promotional goods given out as part of the
20th movies
release. People that purchase tickets for the movie can receive an
Ash's Pikachu Pokémon TCG Card
and a QR Code that will unlock an in-game event Pokémon Ultra Sun and Pokémon Ultra Moon. The QR Code also unlocks Ash's Pikachu wearing its Trainer's hat. High resolution pictures from the press release have been added to
an Imageboard thread
and full details on the
Ash's Pikachu Pokémon TCG Card
have been added to the
TCG Dex
.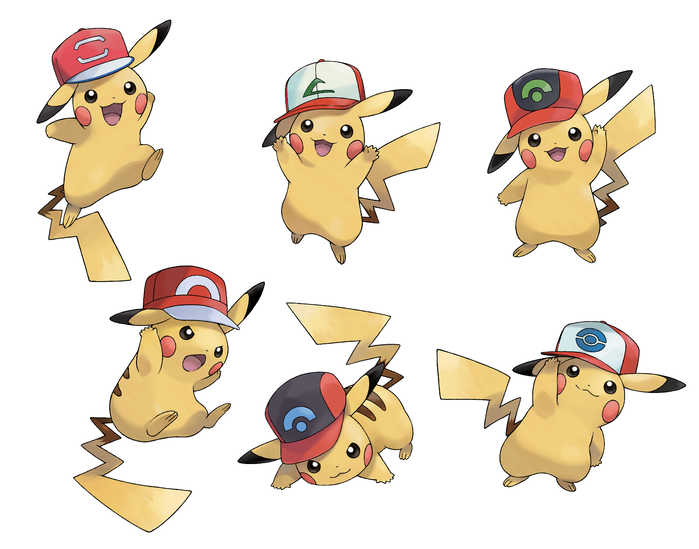 A New Movie and a New Pikachu for You
Watch the teaser trailer for the upcoming Pokémon movie and find out how to get an exclusive Pikachu for your games.
The upcoming animated film, Pokémon the Movie: I Choose You!, is the 20th entry in the long-running series, and it also serves as a celebration of all the adventures that Ash and Pikachu have had over the years. We've finally got our first look at the movie in the new teaser trailer above, and tickets are now available to order!
This new movie isn't the only way we're marking this milestone, however. For a limited time, Trainers will be able to receive a special Pikachu wearing Ash's hat into their Pokémon Sun or Pokémon Moon game.
Starting September 19, check back here on Pokemon.com to discover a code that allows you to receive a Pikachu wearing one of six different hats in your game. Each hat is based on the hat Ash wore in the various regions he and Pikachu explored. Not only will each Pikachu sport a different hat, but they will also come equipped with a unique set of moves that reflect those that Pikachu would often use in the region that corresponds with the hat it wears.
PLEASE NOTE: You will only be able to use this code once! The date you choose to enter the code will determine which hat and move set your special Pikachu will have. This means you're going to have to be very careful when deciding on which Pikachu you wish to add to your party. Study the schedule below, and get ready to choose your Pikachu!
Source:
https://www.pokemon.com/us/pokemon-news/a-new-movie-and-a-new-pikachu-for-you/
Press Release - The Pokémon Company International Lifts the Curtain on 'Pokémon The Movie: I Choose You!' Celebrations
Celebrations Include a Never-Before-Seen Pokémon TCG Card for Moviegoers, Special Pikachu Video Game Distributions, and Reveal of the First Teaser Trailer
BELLEVUE, WA, and DENVER—September 7, 2017—The prelude story of Ash and Pikachu's iconic friendship has already captivated audiences in Japan, reaching the top of the charts in its opening weekend where the Pokémon franchise first began. Now, The Pokémon Company International and Fathom Events bring the highly anticipated new animated feature film Pokémon the Movie: I Choose You! to movie theatres on Sunday, November 5, at 12:55 p.m., and Monday, November 6, at 7 p.m. (all local times), in select US and international markets (outside of Asia). Exact dates and times may vary by country—check local listings.
Tickets for Pokémon the Movie: I Choose You! will soon be available to purchase online at www.FathomAnimation.com or at participating theatre box offices. A complete list of theatre locations in the United Kingdom will also be available shortly at the above websites (theatres and participants are subject to change).
For fans of the popular Pokémon Trading Card Game, those who purchase tickets for the November 5 and 6 showings will receive a never-before-seen Pokémon TCG card featuring Ash's Pikachu wearing its Trainer's hat, as seen in Pokémon the Movie: I Choose You! (while supplies last). Moviegoers will also receive a QR Code that will unlock an in-game event in the highly anticipated Pokémon Ultra Sun and Pokémon Ultra Moon video games for the Nintendo 3DS family of systems, which release shortly after the movie, on November 17. The QR Code also unlocks Ash's Pikachu wearing its Trainer's hat.
The Pokémon Company International is also delivering special Pikachu video game distributions leading up to the cinema event. Beginning September 19, six versions of Ash's Pikachu wearing its Trainer's hat, as seen throughout Pokémon animation, will be available for distribution to the Pokémon Sun and Pokémon Moon video games via password on Pokemon.com. Each player can receive only one of these six versions, so they'll want to choose carefully. Each Pikachu is available during a specific one-week window. The distribution dates for each Pikachu are:
September 19–25: Ash's Pikachu (Original Cap)
September 26 – October 2: Ash's Pikachu (Hoenn Cap)
October 3–9: Ash's Pikachu (Sinnoh Cap)
October 10–16: Ash's Pikachu (Unova Cap)
October 17–23: Ash's Pikachu (Kalos Cap)
October 24–30: Ash's Pikachu (Alola Cap)
Pokémon the Movie: I Choose You Teaser Trailer
Source:
https://www.youtube.com/watch?v=7SEC7go5w_I

Article edited on 2017-09-07 04:41:19 by Sunain
Sep 06
The 4.0.2 update for Pokémon Duel brings a lot of new features to the game. Full details are listed in the press release below.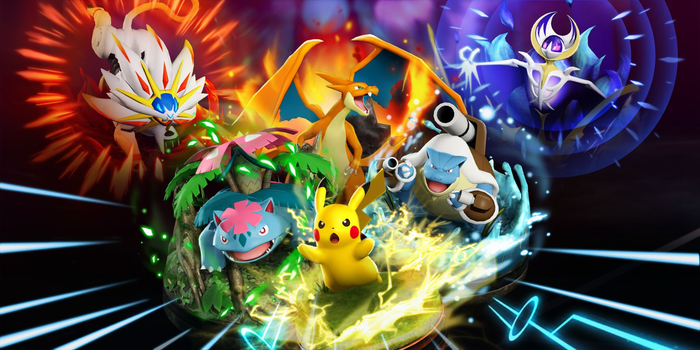 UPDATE BRINGS NEW FEATURES TO POKÉMON DUEL
The Pokémon Company International announced today that an update is now live for Pokémon Duel, an exciting mobile strategy game in which fans deploy digital Pokémon figures and battle based on strategic moves to reach a goal in the opponent's territory. The game is available for download at no charge on the App Store and on Google Play.
New features include:
Room match customization: Trainers can define their own match rules
Halls: Halls have their own set of rules that vary from the regular league match rules and Halls will be periodically rotated
Team-based matches: Players will be able to periodically join one of three teams during certain events and win rewards based on their team's performance
Higher level caps: A new item allows your Pokémon figure's level cap to be raised from 5 to 10
Mega Evolutions: Makes your Pokémon figures even more powerful
Shiny Pokémon: Uniquely colored Pokémon to add to your collection
Android Play Store:
https://play.google.com/store/apps/details?id=jp.pokemon.pokemoncomaster&hl=en
Apple Store:
https://itunes.apple.com/ca/app/pok%C3%A9mon-duel/id1078819328?mt=8
YouTube - New Ways to Battle in Pokémon Duel!
Source:
https://www.youtube.com/watch?v=IVwshFw1rPI

Article edited on 2017-09-07 04:39:16 by Sunain
Sep 06
Niantic has posted more information and new dates about upcoming Pokémon GO Safari Zone events being held across the world during September and October 2017.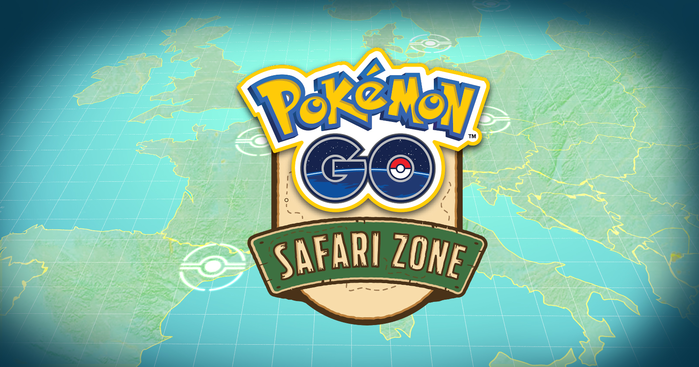 Pokémon GO Safari Zone Event Updates, New Dates and More
Trainers, The first series of Pokémon GO Safari Zone events in Europe are just around the corner! On September 16, official Pokémon GO Safari Zone activities will be taking place at Unibail-Rodamco Shopping Centres located at CentrO in Oberhausen (Germany), Les Quatre Temps in Paris (France) and La Maquinista in Barcelona (Spain).
At each Pokémon GO Safari Zone event, Trainers will receive an in-game medal and special 2 km Eggs from the various PokéStops found at each of these shopping centers. Lures will be activated all day at each PokéStop at the event so Trainers can catch Pokémon together, including Kangaskhan, Chansey, Larvitar, and others. Trainers in the area may even spot Shiny Pikachu, Shiny Magikarp, and various forms of Unown! In order to optimize the experience for all Trainers attending, Gym and Raid Battles will not be available at these shopping centers during the events.
The Pokémon GO Safari Zone events will give Trainers the chance to meet one another and catch up in the team lounges. Attendees will also receive Trainer kits for joining the day's Pokémon-catching activities. Throughout each of the participating shopping centers, special offers for Pokémon GO Trainers will be available in select stores.
Trainers will soon be able to reserve free, nontransferable tickets to each of the Pokémon GO Safari Zone events taking place on September 16. To receive a QR Code, which is required to participate in the event, the person who claims the ticket must be over the age of 13 and be present with a valid photo ID.
In addition, Trainers who were unable to get tickets will be able to discover and catch some of the Pokémon found at the Pokémon GO Safari Zones events throughout the city where the shopping center is located. We hope everyone will get a chance to explore these amazing cities while looking for Pokémon!
Visit your local shopping center's Facebook page for information on reserving a ticket to the Pokémon GO Safari Zone events in Oberhausen, Germany; Paris, France; and Barcelona, Spain on September 16.
We're also happy to announce the new dates for the Pokémon GO Safari Zone events in Denmark, Czech Republic, Sweden and The Netherlands. These dates now include:
October 7, 2017

Fisketorvet—Copenhagen, Denmark
Centrum Černý Most—Prague, The Czech Republic

October 14, 2017

Mall of Scandinavia—Stockholm, Sweden
Stadshart Amstelveen—Amstelveen, The Netherlands
We'll be revealing more information on tickets for these events soon. Please visit the local shopping center's Facebook pages for updates. We're looking forward to meeting and catching Pokémon with all of the Trainers able to join us!
Source:
http://pokemongo.nianticlabs.com/en/post/safarizoneupdate2

Article edited on 2017-09-06 09:46:01 by Sunain
Sep 06
Yuji Nakamura of Bloomberg Technology interviewed The Pokémon Company CEO Tsunekazu Ishihara and talked about the future of Pokémon video games. Below are excerpts from that
interview
.
Pokémon GO:
The interview confirmed once again that Trading and one-on-one battles are coming to Pokémon GO.
"We've only accomplished 10 percent of what Pokémon and Niantic are trying to do, so going forward we will have to include fundamental Pokémon experiences such as Pokémon trading and peer-to-peer battles, and other possibilities."
"Depending on location, there are many Pokémon with different characteristics. So what do we do with those and the real world? One view is to have chilly Pokémon in a cold climate, but then that would also mean that people born on a tropical island won't be able to catch them. So we are always thinking of how to find the right balance between game design, how our Pokémon should exist, and how players feel about their collections."
"Right now, if you go to the coast you can catch water Pokémon. For example, if you have a setting for electric-type Pokémon (such as Pikachu) to appear at power plants, is that really a good idea for you to find one in such a location -- is it safe, and is it OK regionally? We see it as a very realistic problem."
"On the other hand, it has created a lot of social problems. When too many people gather, it causes mass confusion. Also this isn't limited to Pokémon Go, but the issue of staring at smartphones while walking is something we have to focus on and think about."
Pokémon Game for the Nintendo Switch:
The announcement caused Nintendo's stock price to jump as much as 3 percent in U.S. trading, as investors bet the new title will boost Switch sales.
"With the Switch, we see it as a chance to create Pokémon that goes deeper and with a higher level of expression. As a result, that makes it an extremely important platform."
"Right now we're using 7 to 8 inch screens, but on a high-definition TV you can express a whole different world with graphics and sound."
"Until now, games were made as one for one person, but now you can go home and play with everyone -- so how do we tackle these themes, and how do we make sure it's not complicated?"
"I can't say that we'll release accessories, but I'd like to think of that possibility."
"Unlike smartphones, the Switch is not a game device that assumes that there's constant network connectivity. So from our perspective, it's really not that different from DS or 3DS in terms of connectivity."
Augmented Reality and the Future of Pokémon
Augmented Reality could play a significant role in games other than Pokémon GO.
"With current AR, even if you say Pikachu is there, no one really thinks that. But that reality is just one step away. For example, you'll be able to find Pikachu, and it can sense this table and jump on it, and you can see its shadow on the table, and then it faces you and starts talking to you. We will see the birth of this reality that is another step up from the current Pokémon Go. And I've only mentioned the visual aspect, but you can add haptic and rumble technology to that."
"Voice-activated assistants are increasing. Whether it is Google Home or Amazon or Apple Homepod, there are many of them and we could see these dialogue-based devices give birth of a new form of entertainment."
"Switch is just one of the possible platforms. I think we will open up more possibilities from all these platforms. Playing in a more realistic way should be possible."
Source:
https://www.bloomberg.com/news/articles/2017-09-05/pokemon-s-ceo-hints-at-big-plans-for-games-on-smartphone-switch

Article edited on 2017-09-06 12:50:33 by Sunain
Sep 05
Various online merchants have revealed the
Pokémon Ultra Sun & Pokémon Ultra Moon Edition: The Official National Pokédex
paperback book will be released by The Pokémon Company International on December 12th, 2017. The book is 864 pages and it's ISBN-10 is: 0744019362 and it's ISBN-13 is: 978-0744019360. The books suggested retail price is $24.99 USD.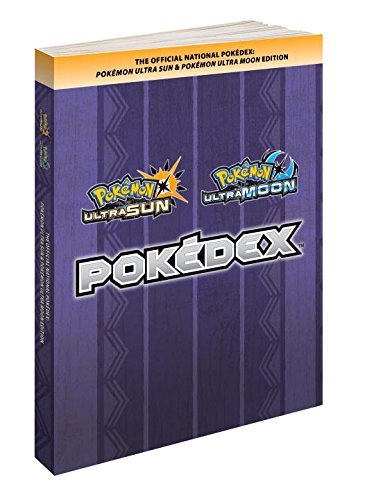 Product Description:
Data for all known Pokémon species in the National Pokédex, including their different forms!
Key info on each Pokémon's Evolutions and how to obtain them—plus Abilities, moves, stats, and more!
Lists of TMs and items that give details on finding them in Pokémon Ultra Sun and Pokémon Ultra Moon!
Reverse Lookup tables for moves and Abilities—perfect for the competitive battler!

Article edited on 2017-09-05 05:28:51 by Sunain
Sep 03
EB Games Australia has revealed the exclusive
Pokémon Ultra Sun & Ultra Moon Fan Editions
will be release on November 17th, 2017. Pre-orders for each Fan Edition are $69.95 AUD.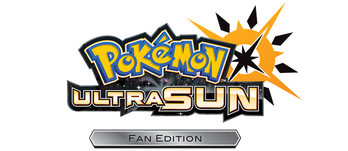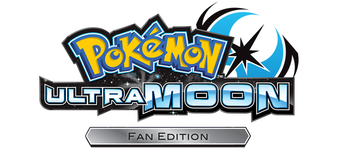 Pokémon Ultra Sun or Pokémon Ultra Moon Fan Editions includes:
Pokémon Ultra Sun Game or Pokémon Ultra Moon
Pokémon Ultra Sun/Moon Coin*
SteelBook
Poster**
* Final design may vary. Coin is double sided and only one single coin per bag.
** Poster design and size to be confirmed.
Pokémon Ultra Sun Fan Edition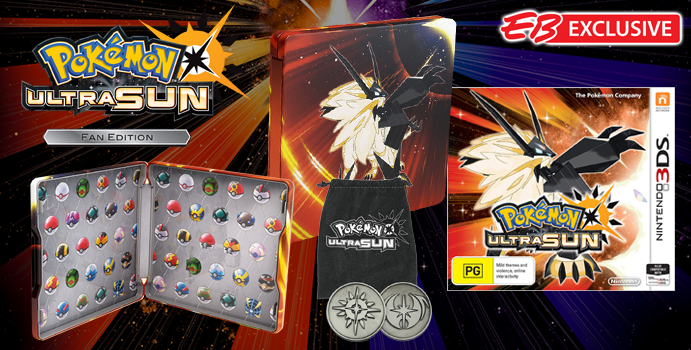 Pokémon Ultra Moon Fan Edition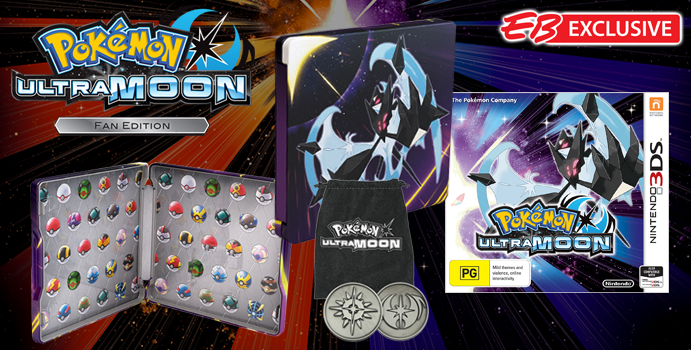 Pokémon Ultra Sun and Ultra Moon Fan Edition Descriptions:
A new light shines on the Alola region!
Take on the role of a Pokémon Trainer and uncover new tales, and unravel the mystery behind the two forms reminiscent of the Legendary Pokémon. With new story additions and features this earns Pokémon™ Ultra Sun and Pokémon Ultra Moon the name "Ultra!" Another adventure is about to begin!
New Pokémon forms have been discovered in the Alola region in Pokémon Ultra Sun and Pokémon Ultra Moon! These forms are reminiscent of the Legendary Pokémon Solgaleo, Lunala, and Necrozma, first revealed in Pokémon Sun and Pokémon Moon. Head out on an epic journey as you solve the mystery behind these fascinating Pokémon! In this expanded adventure, get ready to explore more of the Alola region, catch more amazing Pokémon, and battle more formidable foes in Pokémon Ultra Sun and Pokémon Ultra Moon!
EB Games Australia - Announcement on Twitter
Just announced: The EB Exclusive Pokémon Ultra Sun & Ultra Moon Fan Edition!

Coming November 17: https://t.co/gSm1ORdV0u pic.twitter.com/apa8HWhfRL

— EB Games Australia (@EBGamesAus) September 2, 2017
Source:
https://twitter.com/EBGamesAus/status/903779336712593408

Article edited on 2017-09-03 09:17:55 by Sunain