Welcome to PocketMonsters.net
PocketMonsters.net
is a fansite dedicated to all things Pokémon (ポケモン) and Pocket Monsters (ポケットモンスター). We are the premier site for news and information about all aspects of the franchise from around the world. We cover the
Anime
,
indexing the music
, the
Trading Card Game
, the
Games
, the
variety shows
, have a
large imageboard
,
forum
and much more.
Follow us on Twitter
and
Subscribe to our RSS Feed
for the latest updates!
Latest News

10 Feb
09 Feb
08 Feb
02 Feb
Upcoming Episodes
New episodes of the
Pocket Monsters anime
air Thursday evenings at 6:55PM JST and new episodes of the variety show
Pokénchi
air Sunday mornings at 8:00 AM JST on
TV Tokyo
in Japan. Pokémon airs Saturday morning at 9 AM EST and every Saturday and Sunday evening at 7:30 PM on Disney XD. Pokémon the Series also airs every weekday at 4 PM. New titles are revealed in various publications such as: TV guides, childrens' magazines, anime magazines, promotional posters and videos, official websites and official television programs. Titles and their translations are added to our
episode guide
and the chart below when the titles are revealed.
Date
Title(s)
Feb 23 2017
SM 15: 爪あとの丘、イワンコとルガルガン!!


Scratchmark Hill, Iwanko and Lugarugan!!

Mar 02 2017
SM 16: 小さな三匹、大きな冒険!!


A Tiny Trio on a Big Adventure!!

Mar 09 2017
SM 17: アローラ探偵ロトム!消えたクリスタルの謎!!


Alola Detective Rotom! The Mystery of the Lost Crystal!!

Mar 16 2017
SM 18: マジィ!?マオのお料理大作戦!!


I-Maji-ne!? Mao's Cooking Operation!!

Mar 23 2017
SM 19: 電撃猛特訓!カプ・コケコとの再戦!!


Intense Electric Shock Training! A Rematch with Kapu-Kokeko!!

Jul 15 2017
Movie 20: きみにきめた!


I Choose You!
Feb 10
As announced in November of 2016
, the English dub anime's transition over to Disney XD from Cartoon Network continues on February 11th, 2017 when
Pokémon the Series: XY Episode 1
airs on the channel and subsequent episodes of the XY series will air daily. Details about when
Pokémon the Series: Sun and Moon
will air have yet to be announced.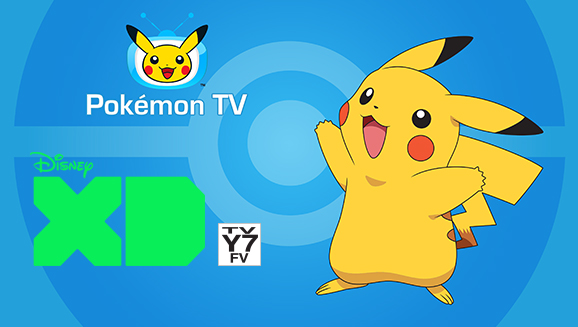 Ash and Friends Move to Disney XD
Watch your favorite Pokémon animated adventures on Disney XD seven days a week.
Starting February 11, Disney XD is the new home of Pokémon the Series, starring Ash, Pikachu, and all the amazing friends and Pokémon they'll meet. Look for episodes every Saturday morning at 9 a.m., and every Saturday and Sunday evening at 7:30 p.m. You can also watch Pokémon the Series every weekday at 4 p.m.
Check your local listings to find out where Disney XD airs in your area.
Have fun joining Ash and the gang for their exciting adventures at their new home on Disney XD!
Source:
http://www.pokemon.com/us/pokemon-news/ash-and-friends-move-to-disney-xd/

Article edited on 2017-02-10 07:34:59 by Sunain
Feb 09
Niantic has announced a special event for Valentine's Day 2017 where players can get double the amount of Candy.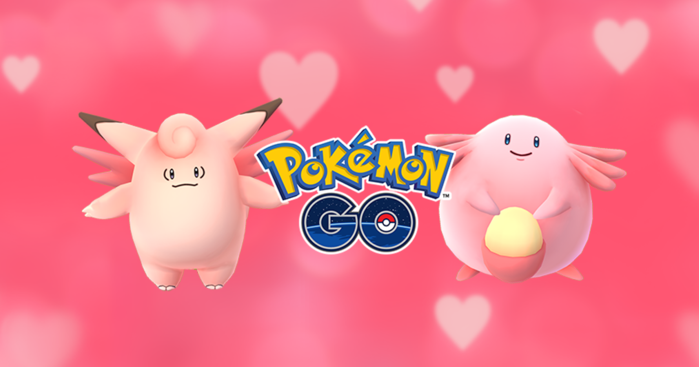 Celebrate Valentine's Day with Us!
Trainers, With Valentine's Day just around the corner, we couldn't think of a sweeter time to double the amount of Candy you'll earn every time you catch, hatch, and transfer Pokémon. Your Buddy Pokémon is also getting into the Valentine's Day spirit and will find Candy twice as fast!
Throughout the celebration, you'll notice that Chansey, Clefable, and many other adorable pink Pokémon will be encountered more frequently in the wild. Cleffa, Igglybuff, and Smoochum will also be more likely to hatch from Eggs. And to help you paint your town pink this Valentine's Day, Lure Modules will last for six hours for the entire duration of the event.
This limited-time celebration will only be available from 11:00 A.M. PST on February 8, 2017, to 11:00 A.M. PST on February 15, 2017, so grab your valentine, get out, and explore the world around you!
Source:
http://pokemongolive.com/en/post/valentines2017

Article edited on 2017-02-09 02:20:45 by Sunain
Feb 08
Shiritsu Ebisu Chūgaku (私立恵比寿中学)
member Rina Matsuno (松野莉奈) has died at age 18 on February 8th, 2017. The official website had posted that she was unable to attend a performance in Osaka with the group on February 7th, 2017 due to illness. Although she was taking medical treatment at her home in Tokyo, her condition changed suddenly overnight and her parents called for help but unfortunately it was too late and her death was confirmed at the hospital.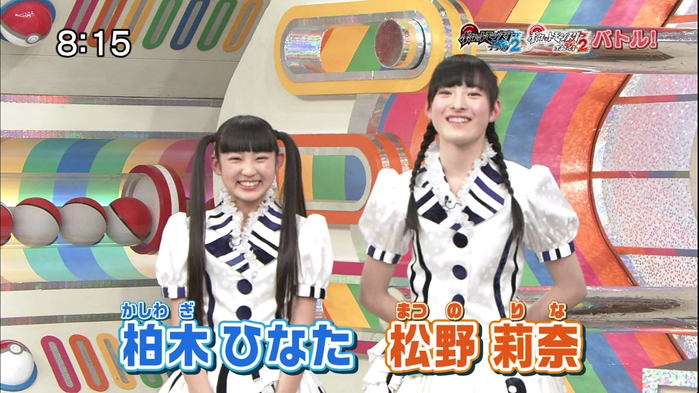 To fans of Pocket Monsters, Rina Matsuno performed as a part of Shiritsu Ebisu Chugaku for the anime ending songs:
Sakura Go-Round
and
Let's Hold Hands
. She also made appearances on the show
Pokémon Smash!
in
Pokémon Smash 121
,
Pokémon Smash 125
and
Pokémon Smash 137
.
Official Website Profile for Rina Matsuno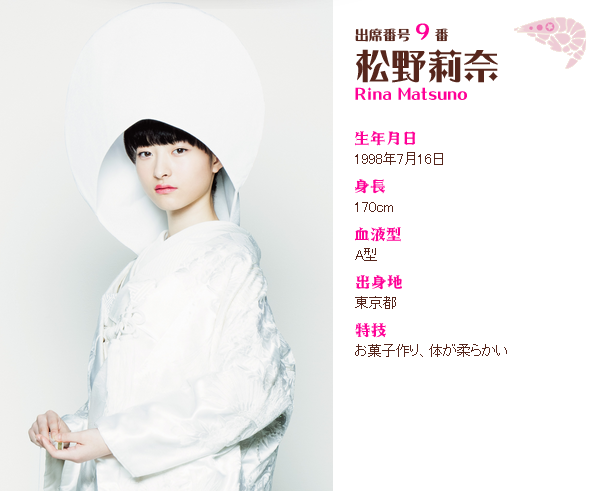 Official Website Announcement

Sources:
http://shiritsuebichu.jp/official/pc/profile/index5.html
,
http://www.oricon.co.jp/news/2085667/full/
,
http://www.huffingtonpost.jp/2017/02/08/matsuno_n_14636922.html
,
http://www.asahi.com/articles/ASK283V31K28UTIL00P.html
and
http://www.sanspo.com/geino/news/20170208/ido17020811570002-n1.html

Article edited on 2017-02-09 02:29:06 by Sunain
Feb 08
The Pokémon Company International has revealed that the
Pokémon Sun and Pokémon Moon: The Official Alola Region Pokédex and Postgame Adventure Guide
will be available for purchase at various retailers on March 3rd, 2017 in North America. The hardcover version of the book will retail for $39.99USD while the softcover version will retail for $24.99 USD. Retailers such as Amazon are offering pre-order discounts that significantly reduce the cost of these books, the
the hardcover for $25.46 USD
and the
softcover for $15.42
.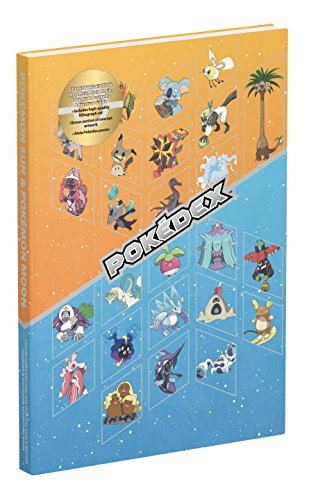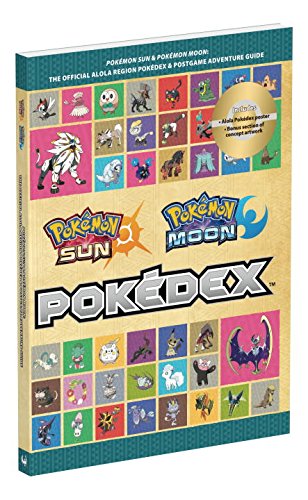 Pokémon Sun and Moon: The Official Alola Region Pokédex and Postgame Adventure Guide
If getting all the Pokémon from the Alola region is your goal, or if you simply want the latest info on all these amazing Pokémon, then Pokémon Sun & Pokémon Moon: The Official Alola Region Pokédex & Postgame Adventure Guide will be your go-to for the info you need!
And if you think you've done everything there is to do in the Alola region, then think again! Many adventures are waiting for you after you've completed the main story in Pokémon Sun and Pokémon Moon, and this guide will take you through them—including encountering, battling, and catching the mysterious Ultra Beasts!
Here's what you'll find inside:
-Includes high-quality lithograph set.
-Includes a double-sided Pokédex poster on premium paper!
-Postgame guide for the adventures—and the Ultra Beasts—awaiting you in Alola!
-Bonus interview with the games' director and producer!
-Exclusive concept artwork of Rowlet, Litten, Popplio, Mimikyu, Alolan Exeggutor, Solgaleo, Lunala, and more!
-Data for all 301 Pokémon discovered in the Alola region and their different forms!
-Key info on each Pokémon's moves, Abilities, stats, Evolutions, and how to obtain them!
-Lists of TMs, items, and Berries—includingwhere to find them!
-Reverse Lookup tables for the moves and Abilities found in the Alola region—perfect for the competitive battler!

Article edited on 2017-02-08 05:38:09 by Sunain
Feb 08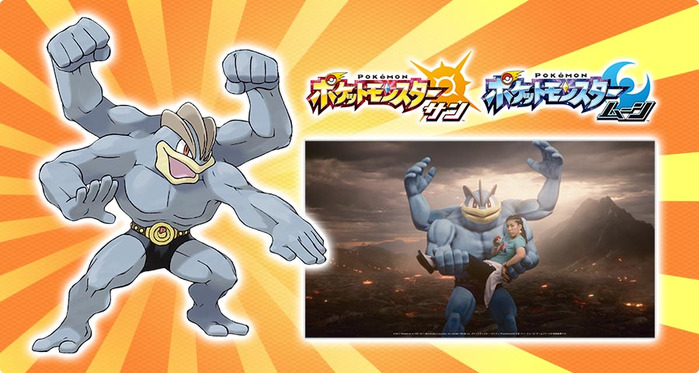 The official Japanese Pokémon website has announced a tie-in Event Pokémon Distribution with an advertising campaign for
Pokémon Sun and Moon
with Olympic Gold Medalist
Saori Yoshida (吉田 沙保里)
that began in late January 2017. Saori is a highly decorated Japanese freestyle wrestler and the commercials for the games feature Saori and
Kairiky
.
Saori's Kairiky (サオリのカイリキー)
will be distributed at participating 7-Eleven, Tsutaya, Pokémon Centers and Pokémon Stores from
February 8th, 2017 until February 28th, 2017
.
Saori's Kairiky Details
Kairiky
's are characterized for having high attack power and are a Pokémon which can be used for a big battle. Normally,
Kairiky
is a rare Pokémon that can not be obtained unless it evolves through a trade with other players! Saori's Kairiky knows a lot of moves that Saori Yoshida likes.
Wonder Card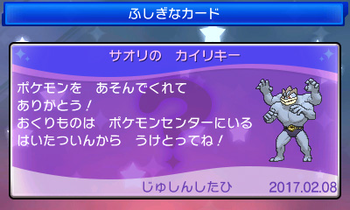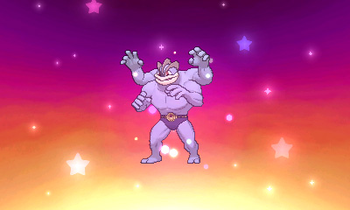 YouTube - Sun and Moon Commercials featuring Saori
Source:
http://www.pokemon.co.jp/info/2017/01/170207_gm01.html

Article edited on 2017-02-08 02:56:08 by Sunain
Feb 02
The official Pokémon website has announced that participating Toys R Us stores will be giving away a Cosmog foil promo card and a Sun and Moon TCG Expansion collector's album in store on February 4th, 2017 between 12 and 2pm. The event is open to kids ages 6-up and adult collectors while supplies last.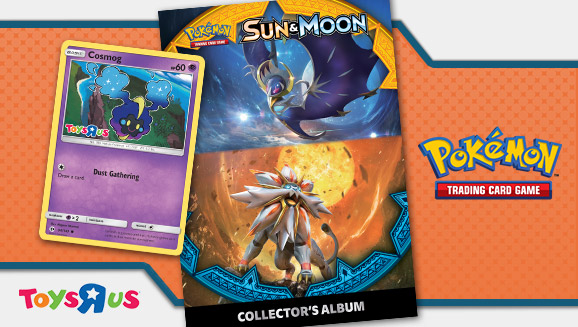 The Sun & Moon Expansion Shines Bright at Toys"R"Us
Celebrate the launch of the new Pokémon TCG: Sun & Moon expansion at a Toys"R"Us special event.
On February 4, you're invited to your local participating Toys"R"Us store to help kick off the launch of the new Pokémon Trading Card Game: Sun & Moon expansion. Look forward to cool giveaways, including a foil promo card featuring the new Pokémon Cosmog and a Sun & Moon collector's album to store your cards. You can also take part in an in-store Pokémon coloring activity.
The Pokémon TCG: Sun & Moon expansion is the first of the Sun & Moon Series, featuring amazing new Pokémon from the Alola region and new Trainer cards to collect and battle with. Get more details on the Sun & Moon expansion.
Sources:
http://www.pokemon.com/us/pokemon-news/the-sun-moon-expansion-shines-bright-at-toysrus/
and
http://www.toysrus.com/shop/?categoryId=4311963

Article edited on 2017-02-02 03:16:44 by Sunain