Pokémon Zukan for iOS
Posted:
15 Nov 2012 06:48 PM
Author:
Sunain
Tagged In:
Apple iOS
Creatures Inc. has announced that the Pokémon Zukan will be available as an app for compatible iOS devices starting November 16th, 2012. iPhone 3GS, iPhone 4, iPhone 4S, iPhone 5, iPod Touch (4th Generation), iPod Touch (5th Generation), iPad 2, iPad (3G), iPad (Fourth Generation), iPad mini are all compatible if they have been updated to iOS 6.0 or later. The app can be purchased from the Apple store for 170yen and it includes data from the 5th generation of Pokémon (494 to 647). Additional packs for the other 4 generations can be purchased for 500yen each. Function wise, the app will be similar to the recently released
Pokédex 3D Pro
for the Nintendo 3ds.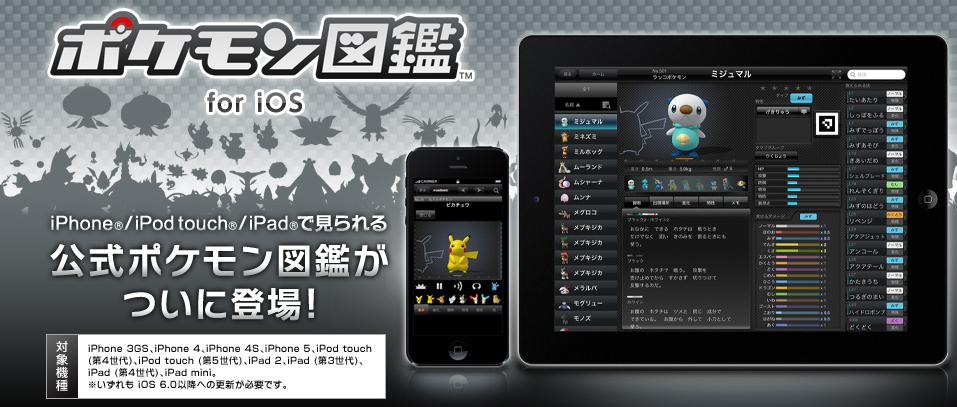 Source:
http://www.pokemon.co.jp/ex/pokedex/ja/
Meloetta Password
The official Pokémon Zukan for iOS website has revealed the password to unlock
Meloetta
. The password is:
TCPBSDCR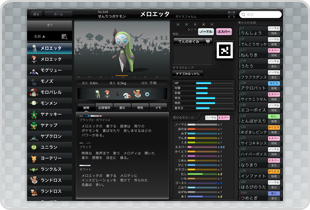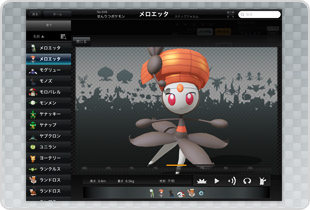 Source:
http://www.pokemon.co.jp/info/2012/11/121116_gd01.html