Genesect Pokémon Center Merchandise
The official Japanese Pokémon website has announced a bunch of Genesect merchandise will go on sale on December 26th, 2012 at the Pokémon Centers.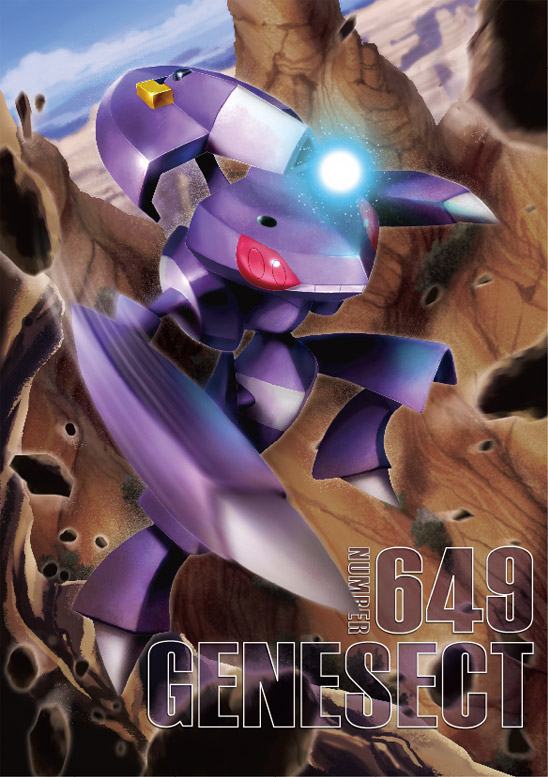 Genesect has awoken from its sleep from 300 million years ago and is rampaging in the wilderness.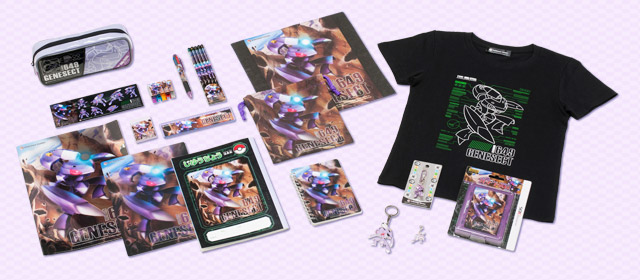 A variety of Genesect goods.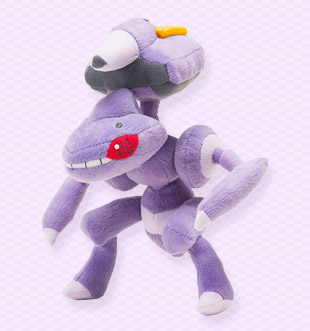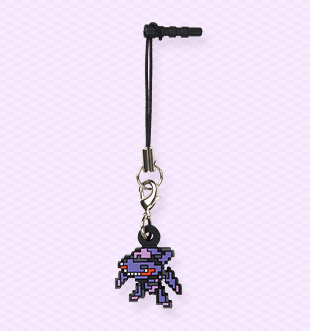 Genesect Plushie and Charm.
List of Genesect Goods
A4 Clear File Genesect (A4クリアファイル ゲノセクト)  210yen
General-Purpose Notebook Genesect (じゆうちょう ゲノセクト)  170yen
3D Spiral Notebook Genesect (3Dリングノート ゲノセクト)  500yen
3D Underlay Genesect (3D下敷き ゲノセクト)  400yen
Eraser Genesect (消しゴム ゲノセクト)  160yen
Ruler Genesect (定規 ゲノセクト)  250yen
Set of 5 Genesect 2b Pencils (2B鉛筆5本セット ゲノセクト)  350yen
Pencil Cap Set Genesect (鉛筆キャップセット ゲノセクト)  320yen
Sharp Ball Pen Genesect (シャープボールペン ゲノセクト)  600yen
Metallic Seal Genesect (メタリックシール ゲノセクト)  300yen
Pen Case Gensect (ペンケース ゲノセクト)  1,000yen
Handkerchief Genesect (ハンカチ ゲノセクト)  350yen
Pouch Genesect (巾着 ゲノセクト)  580yen
T-Shirt Genesect (Tシャツ ゲノセクト) each 2,400yen
National Zukan Metal Charm 649 (全国ずかんメタルチャーム649)  150yen
Metal Key Holder Genesect (メタルキーホルダー ゲノセクト)  650yen
Card Case 12 Genesect (カードケース12 ゲノセクト)  880yen
Strap Genesect (ストラップ ゲノセクト)  500yen
Genesect Plushie (ゲノセクトぬいぐるみ)  1,800yen
Game Dot Charm (ゲームドットチャーム) DC174 350yen
Source:
http://www.pokemon.co.jp/info/2012/12/121214_p01.html