Welcome to PocketMonsters.net
PocketMonsters.net
is a fansite dedicated to all things Pokémon (ポケモン) and Pocket Monsters (ポケットモンスター). We are the premier site for news and information about all aspects of the franchise from around the world. We cover the
Anime
,
indexing the music
, the
Trading Card Game
, the
Games
, the
variety shows
, have a
large imageboard
,
forum
and much more.
Follow us on Twitter
and
Subscribe to our RSS Feed
for the latest updates!
Upcoming Episodes
New episodes of the
Pocket Monsters anime
air Thursday evenings at 7:00PM JST and new episodes of the variety show
Pokénchi
air Sunday mornings at 8:00 AM JST on
TV Tokyo
in Japan. Pokémon airs Saturday mornings at 8:00AM EST on
Cartoon Network
in the United States. New titles are revealed in various publications such as: TV guides, childrens' magazines, anime magazines, promotional posters and videos, official websites and official television programs. Titles and their translations are added to our
episode guide
and the chart below when the titles are revealed.
Feb 05
The official Pokémon website has announced details for Pokémon Day in North America. Participating Toys R Us and GameStop locations will both be having promotions in addition to the renovated
Nintendo New York
which will also have a big event. More details for events worldwide will be announced.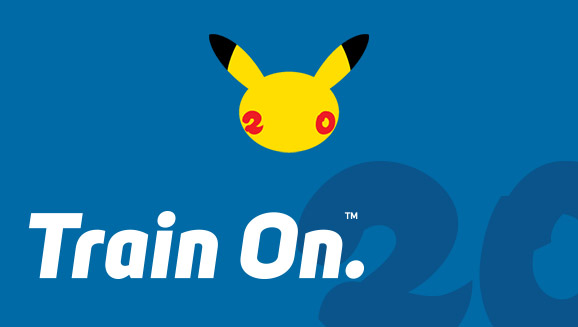 Pokémon Day Is on the Way!
Mark your calendars for a huge Pokémon celebration on February 27!
On February 27, 1996, the first Pokémon video games launched in Japan, kicking off a global Pokémon phenomenon that continues to this day. Exactly 20 years later, Pokémon Day will celebrate the historic milestone with events across the globe!
Look forward to the rerelease of Pokémon Blue, Pokémon Red, and Pokémon Yellow for systems in the Nintendo 3DS family. Rediscover the magic of the original Pokémon games almost exactly as they first appeared. These games will be available on Nintendo eShop. Also look for Pokémon Red and Pokémon Blue in a special New Nintendo 3DS Pokémon 20th Anniversary bundle.
Visit participating stores on Pokémon Day for special Pokémon events. Head to Toys"R"Us to receive special foil cards featuring Pikachu and Magikarp from the new Pokémon TCG: Generations expansion, as well as a Pokémon activity book and a poster of the original 151 Pokémon, while supplies last. Toys"R"Us will also have an exclusive Generations-themed binder available for purchase to store your new cards.
As part of the Pokémon 20th celebration, GameStop stores are offering a Mythical Pokémon poster with purchase of any Pokémon product while supplies last. An exclusive Mew plush is also available for purchase.
All Pokémon fans are invited to Nintendo NY located at Rockefeller Center in New York City on February 27 for a Pokémon 20th celebration. We'll have fun activities planned for attendees.
Source:
http://www.pokemon.com/us/pokemon-news/pokemon-day-is-on-the-way/
Feb 05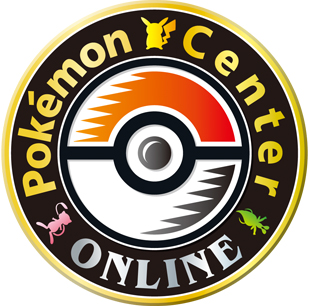 The official announcement for the
Pokémon Center Online (ポケモンセンターオンライン)
was posted on the official Japanese Pokémon website on February 5th, 2016. Most physical Pokémon Center locations had
posters up
since early January 2016 announcing the new service. The website will open at 10am on Tuesday, February 16th, 2016 at
https://www.pokemoncenter-online.com/
.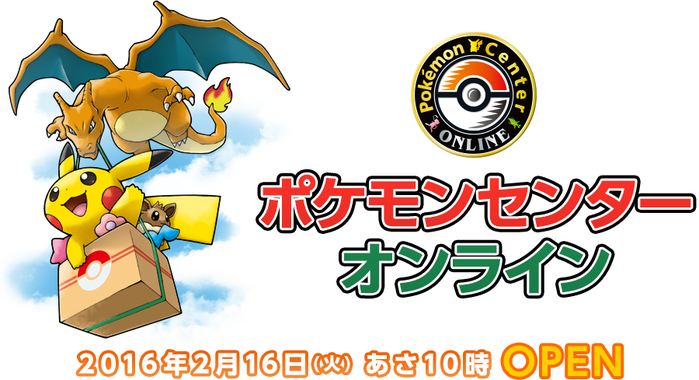 In 2012, the Amazon Japan Pokémon Store was opened
. That store will also be available for purchases online. The Pokémon Center Online originally opened in the early 2000's but the service did not last too long.
What is the Pokémon Center Online?
The Pokémon Center Online is the official shop for the Pokémon Centers. Original toys and miscellaneous goods such as stationery are available to purchase. In addition, it offers limited goods and will also have gift campaigns.
Those that sign-up for the membership before February 14th, 2016 at 23:59 will receive 100 PokéPoints (ポケポイント). The form to sign-up is available on the website for users to register.
The First Series: Pokémon Red and Green Campaign
From February 16th, 2016 at 10:00 until March 18th, 2016 at 23:59, patrons can purchase a GYM BADGES OF KANTO set for 19440 yen. It is a display case with the badges from the Pokémon Red and Green games. It will be delivers in mid-June 2016.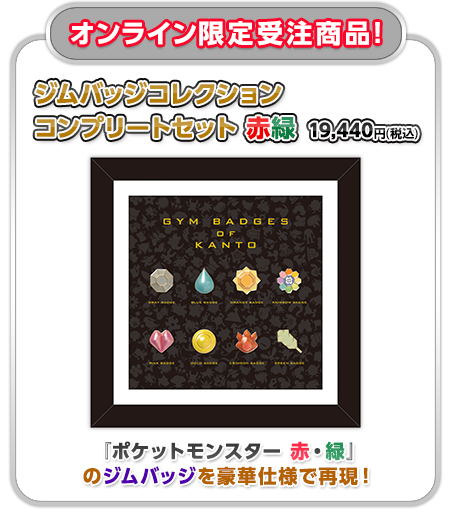 Shopping Present
During the Pokémon Red and Green Campaign, those that purchase at least 5000 yen worth of merchandise including tax will receive one of three different A4 sized
Original Document Cases (オリジナルドキュメントケース)
featuring Pokémon Center Online artwork.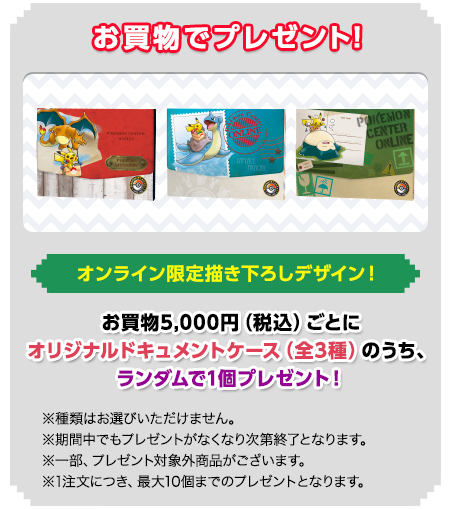 Free Shipping
For those that order at least 3000 yen worth of merchandise during the Pokémon Red and Green Campaign will receive free shipping on their order. The normal purchase plateau to receive free shipping though will be 5000 yen.
Source:
http://www.pokemon.co.jp/info/2016/02/160205_p01.html

Article edited on 2016-02-05 04:51:05 by Sunain
Feb 05
The official Japanese Pokémon website has revealed that to celebrate the 20th Anniversary of the video games,
Red and Green Nendoroid's (ねんどろいど レッド&グリーン)
will be available for pre-order reservation starting February 27, 2016 until to March 31st, 2016. The 10cm
Nendoroid
set will cost 7500yen. The delivery date is July 9th, 2016. The set of two also includes a Mew figure as well. This marks the fourth Pokémon branded Nendoroid's to be released as the
N Nendoroid
,
Red Nendoroid
and
Shirona Nendoroid
have been released.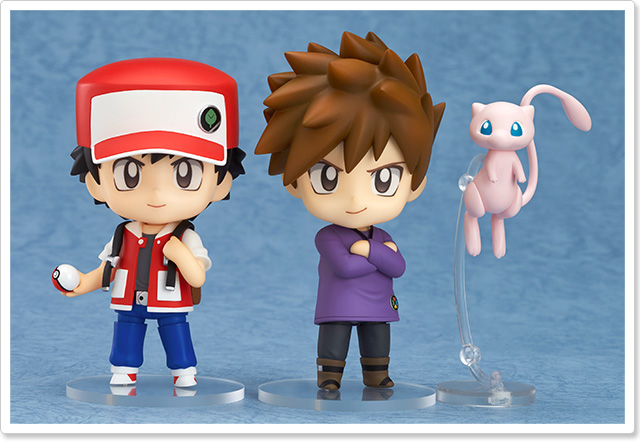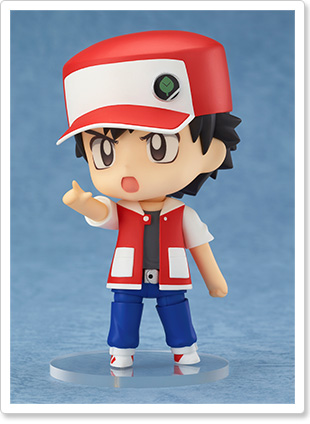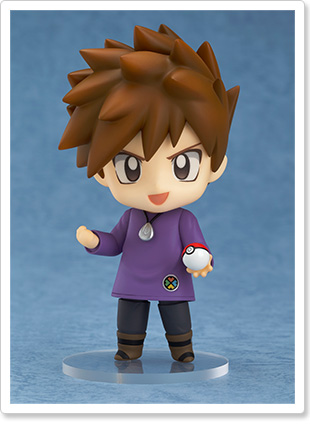 The Red and Green Nendoroid's includes:
Red figure parts:
2 Face Parts (表情パーツ2個), 5 arm parts (腕パーツ5個) and 2 leg parts (脚パーツ2個).
Green figure parts:
2 Face Parts (表情パーツ2個), 6 arm parts (腕パーツ6個) and 2 leg parts (脚パーツ2個).
Included Pokémon:
Mew (ミュウ) - Has movable head, feet and tail so its pose can be changed.
Accessory Items:
2 x Monster Balls (モンスターボール) and 1 Backpack (リュック)
Source:
http://www.pokemon.co.jp/info/2016/02/160205_p03.html?i001=news

Article edited on 2016-02-05 05:27:16 by Sunain
Feb 02
The official Pokémon YouTube channel posted two videos discussing the history of Pokémon, one featuring the Pokémon Company President Tsunekazu Ishihara and the other features GAME FREAK's Junichi Masuda.
The Pokémon Company's Tsunekazu Ishihara
Tsunekazu Ishihara:
For many of you, your relationship with Pokémon has laster 20 years at most. But for me, I have been involved with Pokémon since its development began. My relationship goes back 26 years. It's been a very long time. Back in 1996, when the first Pokémon games - Red and Green - went on sale, I was working hard on the development of the Pokémon Trading Card Game, which was to be released in the fall of that year. Assuming the video games sold well, and I always though they would, I wanted players to be able to enjoy the Trading Card Game alongside them, I was really working hard on its development at the time. That really takes me back.
And now, 20 years later, I see people from all around the world having fun playign the video games and the Trading Card Game. Fans really love the games and that makes me extremely happy and proud. I hope to produce more and more fun and exciting products so that players can continue to enjoy Pokémon for the next 10 and beyond! I hope that everyone will look forward to what's to come.
GAME FREAK's Junichi Masuda
Junichi Masuda:
We've made it to the 20th anniversary! Hurray! Good job, Pokémon!
Hi, everyone. I'm Junichi Masuda from GAME FREAK. This year marks the 20th anniversary of Pokémon, and it's thanks to all of your support that we made it this far! I'm so happy.
Development of the original games, Red and Green, took about six years, so I've been working on Pokémon for about 26 years now. In the beginning, I worked asa a programmer, and I composed the music and worked on sound effects. Some of my strongest memories from those days are, and this happened a lot back then, but - I remember my computers always overheating and breaking down on me. I would work hard to fix them, and eventually we managed to complete the first Pokémon games, but I think I went through three or four computers by the end. I sure am glad I fixed those computers back then. If I hadn't, the original Red and Green games might never have come out! That's a scary thought!
These days, computers are a lot more durable, but I have a lot of memories like that from the early days. I could probably talk about them for days. So much went on with the creation of the original games. Of course, developing them was a lot of fun, too. I would sit in front of my computer from morning to night programming the games and coming up with all sorts of ideas. And I never thought I would still be doing it 20 years later!
Developing each game is definitely hard work bit whenever I see the fans enjoying the games, see them smile, and get messages from them, I always get the strong urge to make another game!
So, it's the 20th anniversary this year, but I hope all of you will continue to support Pokémon! Masuda out!
Source:
https://www.youtube.com/channel/UCFctpiB_Hnlk3ejWfHqSm6Q

Article edited on 2016-02-03 04:31:12 by Sunain
Feb 02

The official Game Developers Conference website has announced that John Hanke, CEO, Niantic, Inc. will be hosting a panel where he will specifically be talking about the upcoming game
Pokémon GO
. A finalized date and time have yet to be revealed.
Catch 'Em All: Pokemon GO and Real World Gaming
Over the last three years, Niantic, Inc. has been defining the genre of Real World gaming, using smartphones and tablets to connect the digital world to the physical world. Niantic's newest game, Pokemon GO, ups the challenge of real world gaming design, taking a beloved franchise and setting its hundreds of brightly-colored monsters loose across the globe, adding a new Bluetooth wearable device created by Nintendo to the mix. Join Niantic founder and CEO John Hanke as he discusses how the company has developed a unique vision for delivering a mobile Pokemon experience that gets would-be trainers into the outdoors. Takeaway
Attendees will get a first-hand, in-depth look at how players are interacting and exploring the world with one another through Pokemon GO, the collaborative approach to design and development for the game and the next evolution of augmented reality and real-world mobile gameplay experiences.
Source:
http://schedule.gdconf.com/session/catch-em-all-pokemon-go-and-real-world-gaming

Article edited on 2016-02-02 07:28:29 by Sunain
Feb 01
A new online tournament for
Pokémon Omega Ruby and Alpha Sapphire
has been announced called the
Kanto Classic (カントークラシック)
.
Details of this tournament have been added to our 6th Generation Online Tournaments page
and are also listed below.
Kanto Classic (カントークラシック)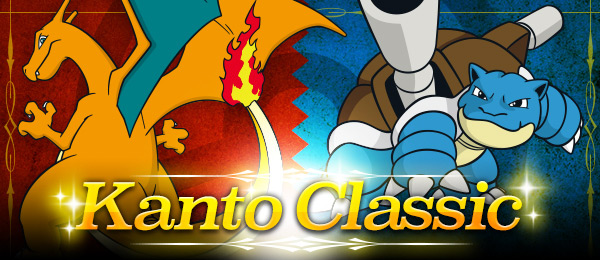 Information
Region: International
Registration Period: Thursday, February 25, 2016, at 00:00 UTC through Thursday, March 3, 2016, at 23:59 UTC
Tournament Period: Friday, March 4, 2016, at 00:00 UTC, through Sunday, March 6, 2016, at 23:59 UTC
Max number of participants: 50 000
Ranking Results Announcement: March 2016
Player divisions: Junior/Senior Division: Born 2001 or later
Masters Division: Born 2000 or earlier
Compatible Games: Pokémon Omega Ruby and Pokémon Alpha Sapphire
Battle Type: Single Battle
Banned Pokémon: Players could use Pokémon with National Pokédex number 1 through 151, with the exception of the following: Mewtwo and Mew.
Pokémon brought over from Pokémon Black, Pokémon White, Pokémon Black 2, or Pokémon White 2 via Poké Transporter were allowed to participate in this competition.
Entry Gift: Lv. 62 Dragonite
Description
Wind back the clock with the Kanto Classic Online Competition! In this latest tournament, players were allowed to use only the first 149 Pokémon in the National Pokédex, meaning only Pokémon playres could catch in the classic Pokémon games. To add to the fun, all battles wwere Single Battles, all six Pokémon competed in each battle and no items were allowed! Players could see how they fared in battles much as they were when Pokémon debuted 20 years ago.

All qualified participants who completed at least three matches received a Dragonite—just like the Pokémon that League Champion Lance had at his side in Pokémon Red and Pokémon Blue! As with Lance's partner Pokémon, this Lv. 62 Dragonite knows Barrier, a move that Dragonite cannot ordinarily learn. This Dragonite also knows Agility, Slam, and Hyper Beam. Don't miss your chance to get this nostalgic and powerful Dragonite!

All battles were played in Pokémon Omega Ruby and Pokémon Alpha Sapphire. Players could bring in Pokémon from earlier games via Poké Transporter. All Pokémon above Lv. 50 were set to Lv. 50 for the duration of the match.

The competition used the Single Battle format and players had to register 6 of their level 1–100 Pokémon to their Battle Box. Pokémon automatically became Level 50 during battles. A 60-minute time limit for each match was automatically enforced in-game, beginning at the start of each battle. If the outcome had not been determined when the time limit expired, the game automatically applied tiebreakers to determine a winner. At the beginning of each battle, players had 60 seconds to select their Pokémon to battle with. At the beginning of each turn, players had 60 seconds to select a move or change Pokémon in battle. If a player had not made his or her selections at the end of this period, the game automatically made selections for the player. Players could battle up to 10 games per day of the competition. Any unplayed games would carry over to the following day.
Source:
http://3ds.pokemon-gl.com/information/33875ab5-ac2e-4e2d-afa3-567debf8723c

Article edited on 2016-02-01 04:23:21 by Sunain