Latest News

22 Aug
18 Aug
17 Aug
16 Aug
Aug 22
Nintendo has revealed the release date for
Pokémon Art Academy
in North America. It will be released on October 24th, 2014.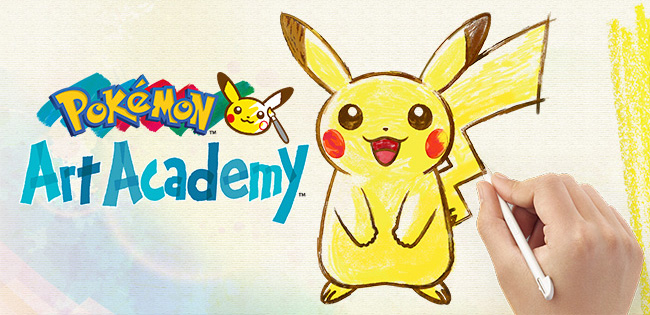 POKÉMON ART ACADEMY LAUNCHES FOR NINTENDO 3DS ON OCT. 24
Aug. 22, 2014 - This fall, Pokémon Art Academy will welcome students of all ages and skill levels to study the fun and fine art of drawing some of their favorite Pokémon. Starting Oct. 24, aspiring artists can hone their skills through a series of easy-to-follow lessons under the tutelage of esteemed Professor Andy in this new 2D art-instruction game for the Nintendo 3DS family of systems.
Drawing their way toward graduation – from the art basics of simple shapes and coloring, to exciting advanced techniques of shading and blending – players will wield a variety of tools, including markers, colored pencils, pastels and paints to illustrate popular Pokémon from all known regions. As they advance, players can unlock special lessons featuring Mega-Evolved Pokémon.
On the road to becoming Pokémon artists, players can showcase their 2D artwork in Miiverse galleries or save their creations to SD cards and print their limited-edition artwork to share with friends and family.
Pokémon Art Academy will be available Oct. 24 in stores and in the Nintendo eShop for Nintendo 3DS. For more information about the game, visit http://artacademy.nintendo.com/pokemon.
Source:
http://press.nintendo.com/articles.jsp?id=41916

Article edited on 2014-08-22 09:37:21 by Sunain
Aug 18
The official Japanese Pokémon website has announced that a special stream will be broadcast on NicoNico called the
Monthly Famitsu featuring Pokémon Special (月刊ファミ通feat. ポケモンスペシャル)
on August 26th, 2014 at 10pm JST (9am EST). The stream will be hosted by
Ayana Tsubaki (椿姫彩菜)
and
Bunbunmaru (ブンブン丸)
. The Pokémon Company President and CEO Tsunekazu Ishihara will make an appearance along with two other unannounced people. Voice actors
Nobuhiko Okamoto (岡本信彦)
and
Aoi Yūki (悠木碧)
, who is known to fans as the voice of
Iris
, will be special guests. During the stream, information on a
shocking new project
will be announced.
Sources:
http://www.pokemon.co.jp/ex/pokefamifeat/
and
http://live.nicovideo.jp/watch/lv189764569

Article edited on 2014-08-18 02:51:01 by Sunain
Aug 17

The 2014 Pokémon World Champions were crowned on August 17th, 2014 for both the Video Game and TCG tournaments. No details about the location for next years Worlds location was announced which is usually revealed during the closing ceremonies. There was also no new information for upcoming games.
Video Game Champions
Kota Yamamoto
Nikolai Zielinski
Se Jun Park
Pokémon Video Game World Champion
Junior Division
Kota Yamamoto (Japan)
Pokémon Video Game World Champion
Senior Division
Nikolai Zielinski (US)
Pokémon Video Game World Champion
Masters Division
Se Jun Park (Korea)
TCG Champions
Haruto Kobayashi
Trent Orndorff
Andrew Estrada
Pokémon TCG World Champion
Junior Division
Haruto Kobayashi (Japan)
Pokémon TCG World Champion
Senior Division
Trent Orndorff (US)
Pokémon TCG World Champion
Masters Division
Andrew Estrada (Canada)
Source:
http://www.pokemon.com/us/pokemon-news/the-new-pokemon-world-champions-have-been-crowned/

Article edited on 2014-08-18 12:30:10 by Sunain
Aug 17
Japanese Actress Rika Adachi (足立梨花), who plays Marilyn in the
17th Pocket Monsters movie
, did a few part time shifts at the
Poke'mon the movieXY Exhibit ~Meet Pikachu at the Roppongi Hills Observation Deck~ (Poke'mon the movieXY展 ~六本木ヒルズ展望台でピカチュウに会おう!~) Pikachu Cafe
on August 17th, 2014. Dressed up in a Pikachu themed maid costume, Rika said that while she insists she's not sexy in the slightest, she enjoyed the attention she got from wearing the outfit. The Pikachu Cafe is proving to be a very popular attraction with some people having to wait up to 200 minutes to be seated.
More images from her shift are on the Imageboard thread
.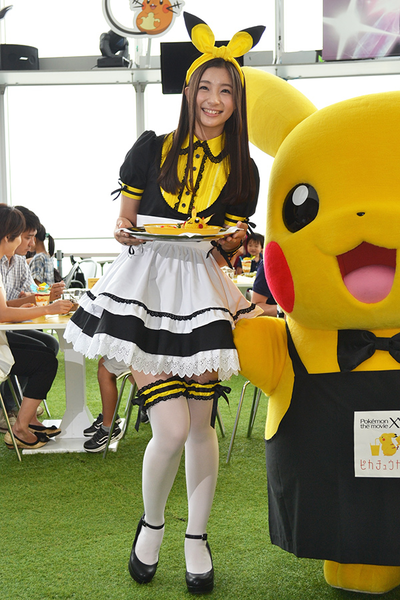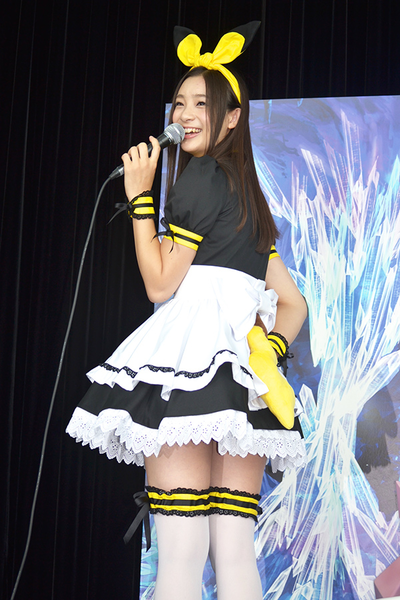 Sources:
http://www.cinemacafe.net/article/2014/08/17/25357.html
,
http://topics.jp.msn.com/entertainment/movie/article.aspx?articleid=5475871

Article edited on 2014-08-17 04:23:02 by Sunain
Aug 17
The Pokémon Company International has revealed that the
Pokémon Omega Ruby & Pokémon Alpha Sapphire: The Official Hoenn Region Strategy: The Official Pokémon Strategy Guide
will be released in the United States on November 21st, 2014.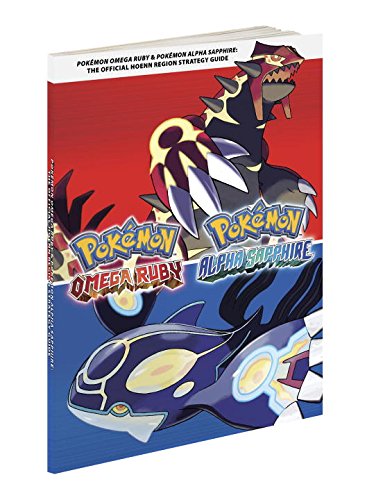 Guidebook Details
• A complete walkthrough of all the Gym Badges!
• Detailed information on all the new game features!
• A guide to where to find hidden items and special Pokémon—with a location index!
• Helpful tips and tricks for getting the most out of communication features and online play!
• Pullout map to guide you through your adventure!
Source:
http://www.amazon.com/dp/1101898208/