Oct 27
Retailers in the United States have posted a new
Pokémon Omega Ruby and Pokémon Alpha Sapphire Dual Pack
on their websites for preorder. The pack contains both games as well as codes to unlock
200 Potions
. The pack will retail for $79.98USD + tax.

Article edited on 2014-10-27 12:33:47 by Sunain
Oct 24
Over-Lap has announced a new book called the
Pokémon Card Game Illust Collection (ポケモンカードゲーム イラストコレクション)
. The book features the history of the Pokémon Card Game from its debut in 1996 up to the present day XY series. The book will cost 2000yen plus tax and is 192 color pages. The ISBN-10: 4865540199 and the ISBN-13: 978-4865540192.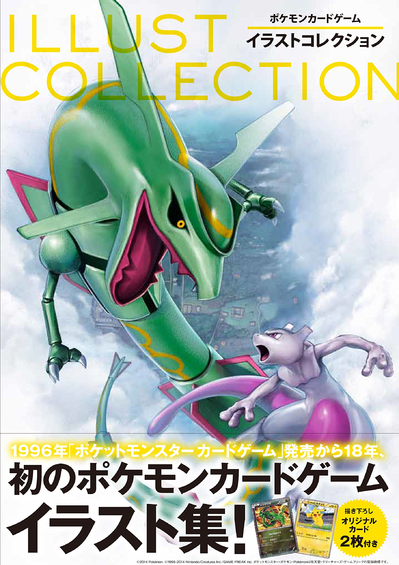 Book Features:
Over 200 carefully selected card illustrations are in the book from the more than 8,000 cards that now exist.
Learn how to draw Pokémon taught by a Professional: The process of how to draw illustrations for the Pokémon Card Game
Two Card Exclusive for the book: Rayquaza and Dress-up Pikachu Pikachu
Interview featuring the Creative Team: Mitsuhiro Arita (有田満弘), Kagemaru Himeno (姫野かげまる氏), Ken Sugimori (杉森建氏), Junichi Masuda (増田順一氏) and Ishihara Tsunekazu (石原恒和氏) [SIC]
Source:
http://over-lap.co.jp/book/card/
and
http://www.amazon.co.jp/dp/4865540199/

Article edited on 2014-10-24 03:45:54 by Sunain
Oct 24
The
Super Smash Bros. Wii U Direct
that aired on October 23rd, 2014 announced that
Mewtwo
will be available for both the Super Smash Bros. Wii U and 3DS versions of the game in the Spring of 2015. It will be available via a patch to players that have bought both versions of the game.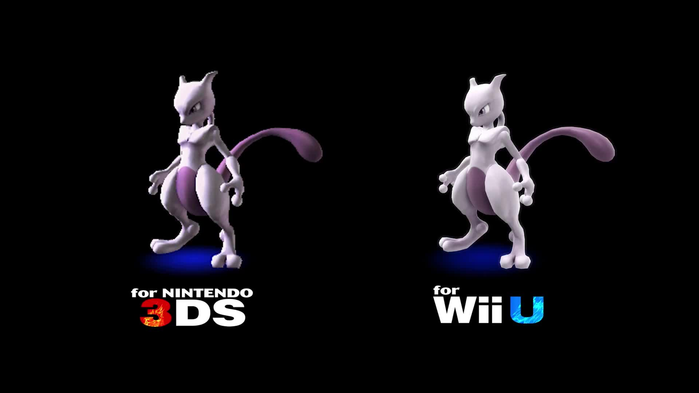 Super Smash Bros. Wii U Direct
Source:
https://www.youtube.com/watch?v=j0BBGzfw0pQ

Article edited on 2014-10-24 11:54:32 by Sunain
Oct 23
TSUTAYA stores across Japan will begin a campaign where all patrons who purchase a "Pocket Monsters Omega Ruby" or "Pocket Monsters Alpha Sapphire" download card will also be given a prepaid eshop card with a value of 500yen. That is the same amount as a
Pokémon Bank
annual subscription and is designed to make it easy for people to pay for the service. The card features the artwork of 30 Pokémon. The campaign runs from October 29th, 2014 until November 30th, 2014 or until stock runs out.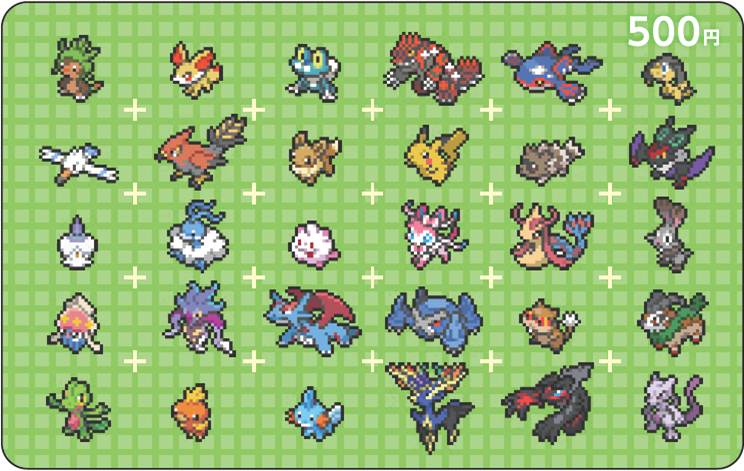 Source:
http://www.4gamer.net/games/256/G025650/20141023019/

Article edited on 2014-10-23 01:54:04 by Adamant
Oct 22
Viewers of the English Pokémon anime that watch the show via American satellite company DISH will unable to watch the channel Cartoon Network due to a contract dispute between Turner and DISH. Cartoon Network airs the latest episodes of the Pokémon anime on Saturday mornings, but DISH Network subscribers will be unable to watch the show until a new contract between the two companies is agreed upon.
As an alternative for viewers that watch the show on DISH Network,
Pokémon the Series: XY, Vol. 4
is currently being posted on iTunes and includes the latest episodes of the series. Episodes cost $2.99USD each in HD or $21.99USD in HD for the season block set of 12 episodes.
Turner Networks Removes Channels from DISH as Contract Deadline Passes
DISH Network (NASDAQ: DISH) announced that Monday night Turner Networks removed Boomerang, Cartoon Network, CNN, CNN en Español, HLN, truTV and Turner Classic Movies from the DISH programming lineup. The two companies have been unable to negotiate the terms of a renewed distribution agreement, and Turner refused to extend the overall agreement.
"In the past year, DISH has successfully renewed agreements with many large content providers," said Warren Schlichting, DISH senior vice president of Programming. "As a result, we are confident that we have offered a deal to Turner that reflects an appropriate value for our customers."
"DISH has had a productive relationship with Turner Networks for many years," said Schlichting. "We regret the service disruption to our customers, and remain committed to reaching an agreement that promptly returns this content to DISH's programming lineup."
Source:
http://about.dish.com/press-release/programming/turner-networks-removes-channels-dish-contract-deadline-passes

Article edited on 2014-10-22 12:14:34 by Sunain
Oct 22
The Pokémon Company Support has posted a thread on their
FAQ page
in regards to a number of issues with the Pokémon October 2014 Newsletter distribution. Many people have yet to receive their codes via email and some that have received the email have received blank codes. Players in the United States and Canada have already had to
wait a week for the demo compared to many countries in the world
and they are now having to wait even longer. Nintendo has had a number issues this year releasing digital content via the
Nintendo Network
including the delayed release of
Pokémon Bank
.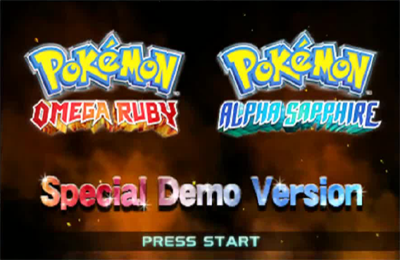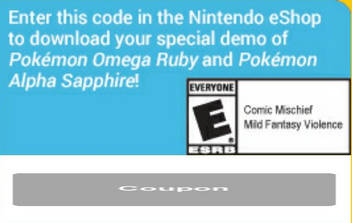 Pokémon Support - Updated Posting - 10/21/14 6:04 PM PST
We believe that the issue with code images not appearing in the October Pokémon newsletter have been resolved. Users should now be able to view their code simply by reopening the original newsletter email. If this doesn't work immediately, users can click the "Having trouble viewing this email? View this email online." at the top right of the newsletter image.
Any users still not able to view their codes are encouraged to reopen a service ticket.
For users who signed up for the newsletter prior to 10/20 and still have not received it, we ask that you be patient.
Because of the large volume of newsletters sent, there could be some delays as they make their way through the various internet providers and networks, leading to some users receiving their newsletters before other users.
We believe that all newsletters should deliver within the next few days. We recommend that you check your junk email folders and again make sure that pokemon@email.pokemon.com has been added to your safe senders list.
I haven't received my Alpha Ruby/Omega Sapphire demo code - Original Message
It has come to our attention that some users have not yet received their copy of the newsletter, and that some who have are reporting that the code for the Alpha Ruby/Omega Sapphire Demo is not appearing properly in the message.
Because of the large volume of newsletters sent, there could be some delays as they make their way through the various internet providers and networks, leading to some users receiving their newsletters before other users.
We're working closely with our service partner to resolve the issue of non-displaying codes and hope to see the issue resolved shortly. This should not require us to re-send the message as once the error is corrected users will then see the code appear in their original newsletter email.
We will update this article as we receive information, and we encourage you to click the subscribe link so that you are notified as we update this issue.
For users who didn't subscribe to the Pokemon.com newsletter in time, check out some of the other ways you can receive a demo code at Nintendo.com
Thank you, Pokémon Support
Source:
http://support.pokemon.com/ics/support/default.asp?deptID=15227&task=knowledge&questionID=1574

Article edited on 2014-10-22 12:48:55 by Sunain