Welcome to PocketMonsters.net
PocketMonsters.net
is a fansite dedicated to all things Pokémon (ポケモン) and Pocket Monsters (ポケットモンスター). We are the premier site for news and information about all aspects of the franchise from around the world. We cover the
Anime
,
indexing the music
, the
Trading Card Game
, the
Games
, the
variety shows
, have a
large imageboard
,
forum
and much more.
Follow us on Twitter
and
Subscribe to our RSS Feed
for the latest updates!
Latest News

28 Apr
14 Apr
13 Apr
07 Apr
22 Mar
08 Mar
News Tag Filter:
Pokémon GO
Apr 28
Starting on April 24th, 2017, participating stores will begin selling two different Pokémon GO branded Google Play cards. One card is for 5000 yen while the other one can be loaded with an amount between 1,500 and 50,000 yen.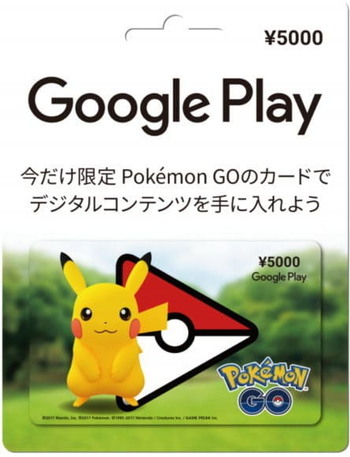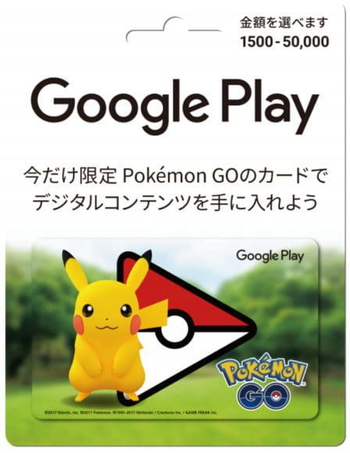 Also announced is a special promotion that takes place from April 24th, 2017 until May 21st, 2017 where players can use the AR Mode in Pokémon GO and take a picture of a wild Pokémon next to a special Pokémon GO poster. Players can then Tweet their picture to the
Google Play Pokémon GO Twitter
account and the next time the player buys a Google Play card, they will get a 300 yen.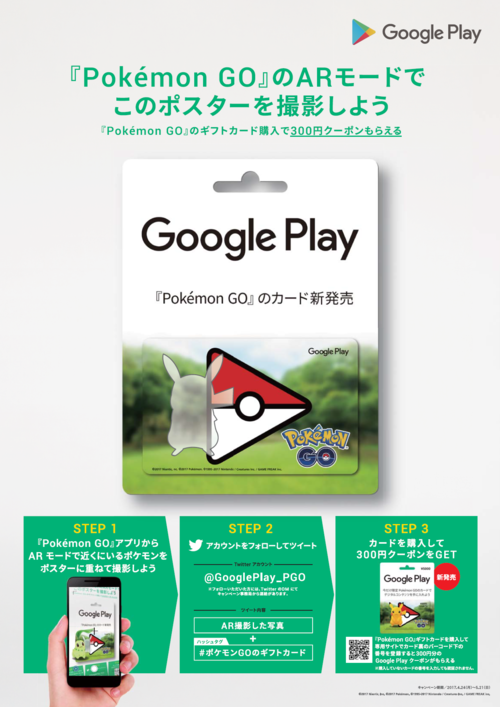 Sources:
http://www.pokemongo.jp/topics/55/
and
https://goo.gl/F5PbJM

Article edited on 2017-04-28 07:58:00 by Sunain
Apr 14
A study conducted by media researchers from the University of Wisconsin–Madison concluded that players of Pokémon GO players are happier and friendlier than non-Pokémon GO players. This is
the second major study to conclude
that Pokémon GO has healthy benefits for players despite the negative attention that the media has given the game for
causing injuries
and
robberies
.
James Alex Bonus, a UW–Madison graduate student studying educational media and one of the people that conducted the study, said in an interview that he joined the throng playing the game when it was new, but was surprised by the mix of reactions in the media covering the game.
"There was plenty of negative press about distracted people trespassing and running into trees or walking into the street, But you also saw people really enjoying it, having a good time together outside."
Look on the Bright Side (of Media Effects): Pokémon Go as a Catalyst for Positive Life Experiences
James Alex Bonus, Alanna Peebles, Marie-Louise Mares & Irene G. Sarmiento
Pages 1-25 | Published online: 07 Apr 2017
An online survey of 399 U.S. adults aged 18–75 indicated that playing the AR game Pokémon Go was associated with various positive responses (increased positive affect, nostalgic reverie, friendship formation, friendship intensification, and walking), most of which predicted enhanced well-being. Additionally, two indirect effects of gameplay were moderated by social anxiety. For highly anxious participants, gameplay showed weaker associations with positive affect (a predictor of enhanced well-being), but also weaker associations with nostalgic regret (a predictor of reduced well-being).
Sources:
http://news.wisc.edu/study-finds-pokemon-go-players-are-happier-friendlier/
and
http://www.tandfonline.com/doi/abs/10.1080/15213269.2017.1305280?journalCode=hmep20
Pokémon GO Wins Best Mobile and Handheld Game at BAFTA's
Pokémon GO was nominated for 3 British Academy Games Awards in 2017 in the Family, Game Innovation and Mobile categories. It won Best Mobile and Handheld Game at the British Academy of Film, Television and Arts Game Awards on April 6th, 2017. Niantic posted a thank you blog post where they also listed some of the other recognition's they've received for the game.
Thank you...
It's been another incredible week for Pokémon GO. Yesterday, Pokémon GO won the Best Mobile and Handheld Game at the British Academy of Film, Television and Arts Game Awards. We are surprised and grateful to be awarded this honor.
We owe the continued momentum and recognition to the dedicated players exploring the world and creating adventures together in Pokémon GO. Each and every award Pokémon GO has won is a testament to the game's awesome and supportive community. We haven't had a chance to thank everyone for each of these, so please accept a collective thank you now on behalf of all of us at Niantic and our partners at The Pokémon Company for all of these amazing honors including, but not limited to:
Adweek's Hot List - Hottest Digital Obsession & Hottest Mobile Game
Academy of Arts and Science's D.I.C.E. Awards - Mobile Game of the Year
BBC Radio 1's Teen Awards - Best Game
GameSpot - Best Mobile Games of the Year
Golden Joystick Awards - Innovation of the Year & Handheld/Mobile Game of the Year
GSMA Glomo Awards 2017 - Best Overall Mobile App
IGN - Mobile Game of the Year
SXSW Gaming Awards - Mobile Game of the Year
TechCrunch's Crunchies - Best App of the Year
The Game Awards - Best Mobile/Handheld Game & Best Family Game
The Game Developers Choice Awards - Best Mobile/Handheld Game
We continue to be inspired by the passion of the 65+ million people from around the world playing Pokémon GO each month. We're still at the beginning of the journey and there's a lot more to come. With spring arriving in the northern hemisphere, players can look forward to all new cooperative social gameplay experiences in Pokémon GO that will give Trainers new and exciting reasons to get back into the sunshine.
Sources:
https://nianticlabs.com/blog/thankyou040717/
,
http://www.bafta.org/media-centre/press-releases/games-awards-winners-list-2017
YouTube Clip - Pokemon Go wins Mobile | BAFTA Games Awards 2017

Article edited on 2017-04-14 09:57:05 by Sunain
Apr 13
Niantic has announced that a special egg event will take place to celebrate Easter from April 13th, 2017 until April 20th, 2017. Eggs have a greater variety of Pokémon, players earn more Candy from every hatched egg and can level up faster with double XP. Lucky Eggs are also 50% off in the in-game shop during the event.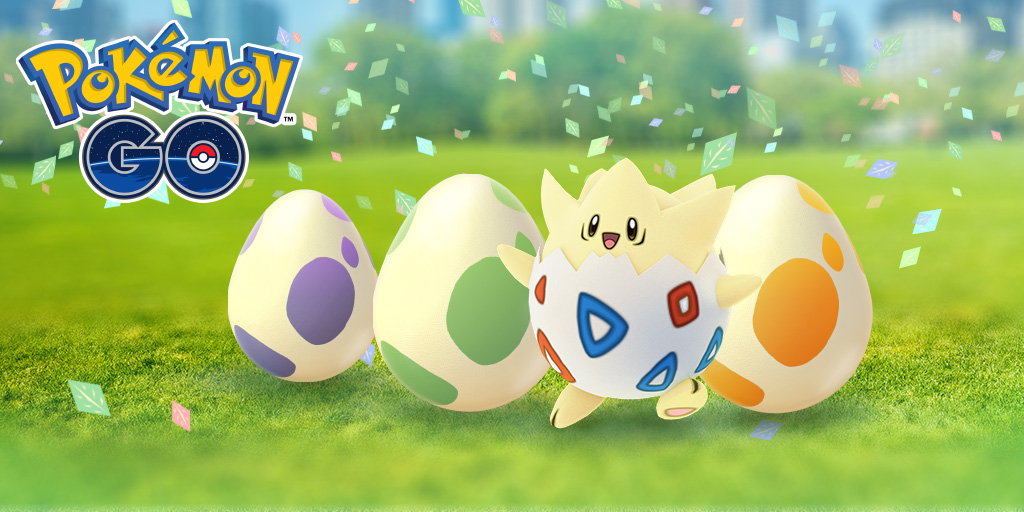 The Pokémon GO Eggstravaganza
Trainers, Lace up your walking shoes and get ready to put a spring in your step—the Pokémon GO Eggstravaganza is nearly here! From 1:00 P.M. PDT on April 13 to 1:00 P.M. PDT on April 20, 2017, a greater variety of Pokémon can now be found in 2 km Eggs, so get cracking and see what you find! Your Egg-venture doesn't stop there, though—you'll also earn more Candy for every Egg you hatch!
Throughout this Eggstravaganza, you'll also level up even faster with double XP! Combine this Egg-cellent bonus with a Lucky Egg, and you'll earn four times the XP you normally would. To make this Eggstravaganza even sweeter, Lucky Eggs will be 50% off in the in-game shop!
Get out there, hatch some Eggs, and share your stories with us using #PokemonGO on your favorite social media channels.
Source:
http://pokemongo.nianticlabs.com/en/post/eggstravaganza2017

Article edited on 2017-04-13 09:37:52 by Sunain
Apr 07
Niantic has posted the patch notes for Pokémon GO which has been updated to version 0.61.0 for Android and 1.31.0 for iOS.
Pokémon GO updated to version 0.61.0 for Android and 1.31.0 for iOS
Trainers, Pokémon GO is in the process of being updated to version 0.61.0 for Android and 1.31.0 for iOS devices. Below are some release notes and comments from our development team.
Added Traditional Chinese language support.
Updated the Pokémon collection screen scroll bar.
Various bug fixes.
Minor text fixes.
Source:
http://pokemongo.nianticlabs.com/en/post/ver-update-040617

Article edited on 2017-04-07 07:32:49 by Sunain
Mar 22
Niantic has announced a special Water Festival for Pokémon GO that will take place from
March 22nd, 2017 until March 29th, 2017
. Full details were announced in their press release.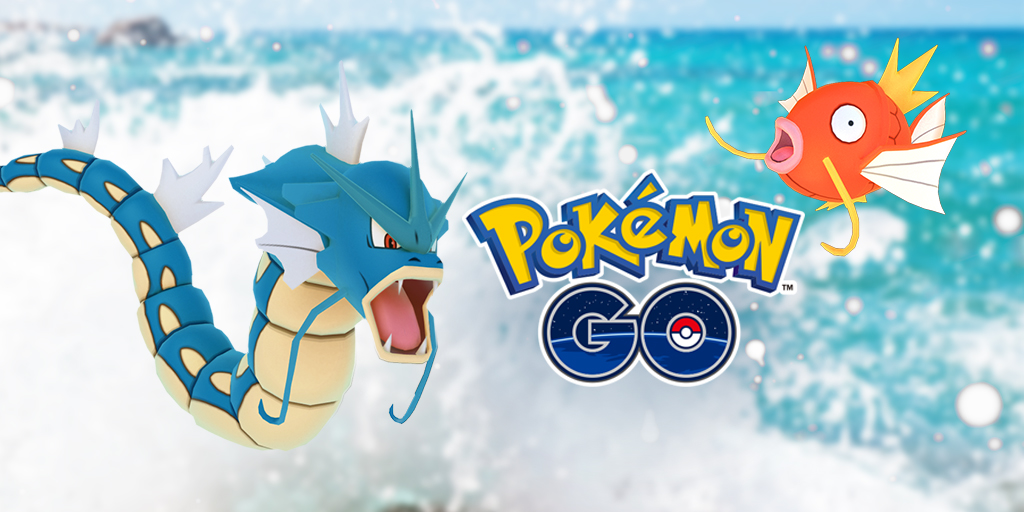 Make a Splash, Trainers!
Trainers, Get ready to make some waves in Pokémon GO! There's a global Water Festival in progress, and Magikarp, Squirtle, Totodile, and friends are looking forward to celebrating with you! Starting today at 1 P.M. PDT, you'll be more likely to encounter Magikarp, Squirtle, Totodile, and their Evolutions all around the world. Additionally, when you're out exploring areas where Water-type Pokémon more commonly appear, you'll have a greater chance to encounter several of the Water-type Pokémon originally discovered in the Johto region, and maybe... you might even encounter Lapras.
Also, starting later today, you'll notice a new avatar wardrobe item—the Magikarp Hat!
The Pokémon GO Water Festival is a limited-time celebration and will come to an end on March 29, 2017, at 1 P.M. PDT, so get outside and GO catch some Water-type Pokémon!
Source:
http://pokemongo.nianticlabs.com/en/post/waterfestival2017

Article edited on 2017-03-22 06:16:00 by Sunain
Mar 08
A
study
conducted by Hanzhang Xu and colleagues was posted on March 8th, 2017 which concluded that playing games like Pokémon Go help encourage exercise and help people reach the recommended daily number of steps walked.
Abstract Content - Does Pokemon Go Help Players be More Active? An Evaluation of Pokemon Go and Physical Activity
Objective:
Pokémon Go is a location-based augmented reality game for mobile devices. Leveraging GPS and camera on the smartphone, Pokémon Go requires the player to travel around an area capturing animated creatures. This study aimed to evaluate physical activity associated with Pokémon Go.
Methods:
We recruited 167 iPhone users who had played Pokémon Go in July 2016. Study participants provided screenshots of their daily "steps" reported on their iPhone Health app between June 15, 2016 and July 31, 2016. The primary outcome measures were average daily "steps" and % of days > 10,000 steps/day before and after playing Pokémon Go.
Results:
Of 167 volunteers, the mean age were 26±6 years. The average daily steps was 5678±2833 (median 5718 [IQR 3675-7279]) before the participants played Pokémon Go and this number increased to 7654± 3616 (median 7232 IQR [5041-9744]) after they started playing the game. On average, we observed an increase of 1976 (95% CI 1494-2458, p<0.001) in daily steps (Figure). Additionally, participants were more likely to achieve 10,000 steps/day goal after playing Pokémon Go (15.3% before vs. 27.5% after; OR 2.06, 95% CI 1.70-2.50). Results from subgroup analyses also showed significant increased level of physical activity after Pokémon Go. Participants who spent more time playing (2-2.5 hours/day 2861 more steps, 95% CI 1884-3837; >2.5 hours/day 2238 more steps, 95% CI 1008-3467), overweight/obese (3031 more steps, 95% CI 2132-3929), or with a lower baseline physical activity level (lowest quartile, 2,899 more steps, 95% CI 2030-3767) had the largest increase after the initiation of the game.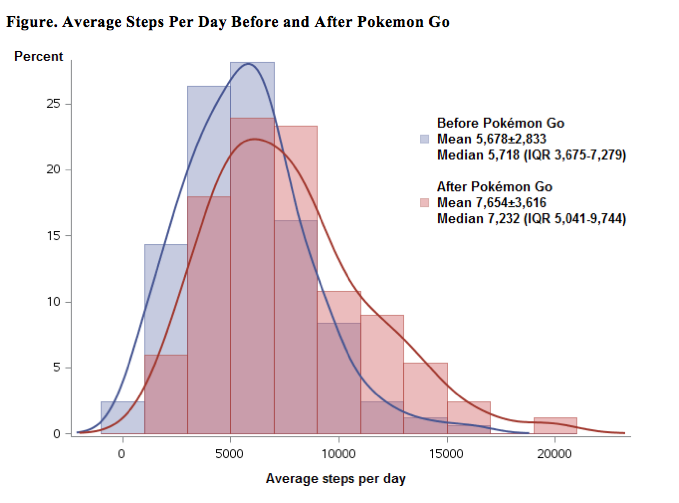 Conclusion:
We observed a significant increase in physical activity associated with Pokémon Go. Games like Pokémon Go may provide an alternative way to encourage exercise, especially among young adults with low baseline physical activity levels and/or overweight/obesity.
Author Block
: Hanzhang Xu, Duke Univ Sch of Nursing, Durham, NC; Ying Xian, Haolin Xu, Li Liang, Adrian F Hernandez, Duke Clinical Res Inst, Durham, NC; Tracy Y. Wang, Duke Univ Sch of Nursing, Durham, NC; Eric D Peterson, Duke Clinical Res Inst, Durham, NC

Article edited on 2017-03-08 06:55:46 by Sunain