Welcome to PocketMonsters.net
PocketMonsters.net
is a fansite dedicated to all things Pokémon (ポケモン) and Pocket Monsters (ポケットモンスター). We are the premier site for news and information about all aspects of the franchise from around the world. We cover the
Anime
,
indexing the music
, the
Trading Card Game
, the
Games
, the
variety shows
, have a
large imageboard
,
forum
and much more.
Follow us on Twitter
and
Subscribe to our RSS Feed
for the latest updates!
News Tag Filter:
Rating Battles
Sep 12
The Pokémon Global Link website has announced the details for
Rating Battle Season 6
for
Pokémon Sun or Pokémon Moon
.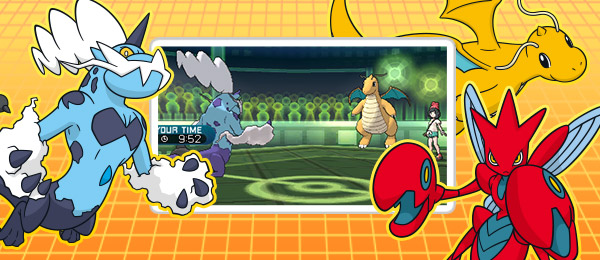 Rating Battle Season 6
It's that time again! The new Rating Battle Season 6 is upon us! Put your Pokémon Trainer skills to the test as you compete in ranked online matches with players from around the world. The leaderboards are reset each Rating Battle Season, so everyone starts on equal footing. As you battle, you'll move up and down the rankings based on your match outcomes. Rating Battle Season 6 runs from September 12 through November 14, 2017, so get in there and start battling!
Eligible Pokémon for Rating Battle Season 6 include Pokémon from the National Pokédex No. 001–802. However, this season's Special Battles rules feature only Pokémon that haven't ranked in the top 15 at the end of Single Battle Seasons 2–4. Additionally, all Pokémon that ranked in top 15 of the Pokémon ranking as of August 3 (during Single Battle Season 5) cannot be used. These Pokémon include Charizard, Gengar, Gyarados, Porygon2, Blaziken, Salamence, Garchomp, Lucario, Hippowdon, Mamoswine, Ferrothorn, Landorus, Greninja, Aegislash, Mimikyu, Tapu Koko, Tapu Lele, and Tapu Fini.
Other Pokémon that are not permitted in Rating Battle Season 6 are Mewtwo, Mew, Lugia, Ho-Oh, Celebi, Kyogre, Groudon, Rayquaza, Jirachi, Deoxys, Dialga, Palkia, Giratina, Phione, Manaphy, Darkrai, Shaymin, Arceus, Victini, Reshiram, Zekrom, Kyurem, Keldeo, Meloetta, Genesect, Xerneas, Yveltal, Zygarde, Diancie, Hoopa, Volcanion, Cosmog, Cosmoem, Solgaleo, Lunala, Necrozma, Magearna, Marshadow, and Ash-Greninja.
Source:
https://3ds.pokemon-gl.com/information/c05e9ef6-d9fd-4a20-b926-7b81a3350277

Article edited on 2017-09-12 08:50:58 by Sunain
May 13
The
Rating Battle Season 10
details have been revealed on the Pokémon Global Link website. Season 10 will take place from
May 12th, 2015 at 01:00 AM until July 14th, 2015 at 12:59 AM
. Rating Battle Season 10 features Single Inverse Battles where attacks that used to be super effective are not very effective and vice versa. All Pokémon above Level 50 are leveled down to Level 50 for the duration of the battle.
Details of the Rating Battle Season 10 have also been added to our content database
.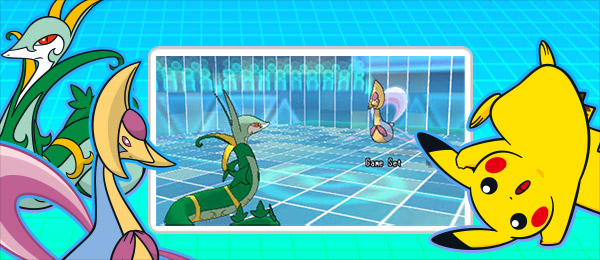 Sources:
http://3ds.pokemon-gl.com/information/4714208a-62dd-4de8-85ee-6162f46b57c2
and
http://3ds.pokemon-gl.com/battle/oras/110/regulation/

Article edited on 2015-05-13 06:07:40 by Sunain