Welcome to PocketMonsters.net
PocketMonsters.net
is a fansite dedicated to all things Pokémon (ポケモン) and Pocket Monsters (ポケットモンスター). We are the premier site for news and information about all aspects of the franchise from around the world. We cover the
Anime
,
indexing the music
, the
Trading Card Game
, the
Games
, the
variety shows
, have a
large imageboard
,
forum
and much more.
Follow us on Twitter
and
Subscribe to our RSS Feed
for the latest updates!
News Tag Filter:
e-sports
Jan 11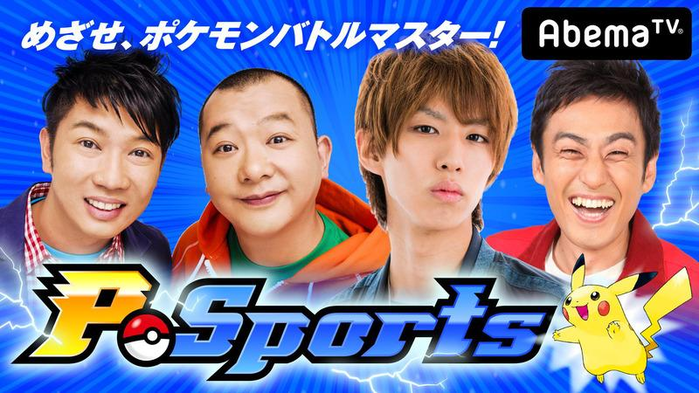 Abema TV has announced that a new TV Show called
P-Sports Aim To Be A Pokémon Battle Master (P-Sports〜目指せ、ポケモンバトルマスター!〜)
will air on Wednesday, January 24th, 2018 from 6:00 - 7:00 JST. The new program is a Pokémon e-sports show that focuses on battling. Will the challengers that appear and battle, defeat the programs Elite Four and enter the Hall of Fame?
The shows hosts are:
Hiroshi Yamamoto
from Robert, YouTuber
Hajime Syacho (はじめしゃちょー)
and the comedy group TKO which includes Takehiro Kimoto (木本武宏) and Takayuki Kinoshita (木下隆行).
YouTube Clip - P-Sports Aim To Be A Pokémon Battle Master
Source:
https://abema.tv/channels/ultra-games/slots/Cio7R83NnPfGYo

Article edited on 2018-01-11 12:45:27 by Sunain