Latest News

16 Oct
10 Oct
09 Oct
03 Oct
News Tag Filter:
Anime
Oct 16
The official website for
Pocket Monsters XY Special: The Strongest Mega Evolution ~Act II~
has updated with some new info. Translations of the full site follows:
Story
We shall peruse a new story of Mega evolution... where the setting moves from the Kalos Region to the Houen Region
Alan continues his journey to master Mega Evolution and stand on the top as the strongest. Waiting for him in the Houen Region are new mega evolved Pokémon as well as Houen's strongest Trainer, Champion Daigo.
A fierce mega evolution battle against Daigo awaits.

During the battle, a mysterious man suddenly appears.

Also, legendary megaliths lay hidden in Houen.
As all the keys align, the mystery of Mega Evolution gradually unravels. And when those roots are touched upon, the legendary Pokémon Rayquaza descends from the distant sky. All is ready for a fierce battle that will shake the Houen Region to the core.
(メガシンカ…紐解かれる新たな物語。
冒険の舞台は、カロス地方からホウエン地方へ。
メガシンカを極めるため、
そして最強の頂点に立つため旅を続けるアラン。
ホウエン地方で彼を待ち受けていたのは、新たなメガシンカポケモン、そしてホウエン地方の頂点に君臨するチャンピオン・ダイゴだった。
立ちはだかるダイゴとの壮絶なメガシンカバトル。

激闘の中、突如あらわれた謎の男。

そして、ホウエン地方に眠る伝説の巨石。

全てのカギが揃い、メガシンカの謎が徐々に解き明かされていく。
そのルーツに触れしとき、はるか天空より伝説のポケモン・レックウザが出現!
ホウエンを揺るがす壮絶な戦いが幕をあける!!)
Characters
Picture
Biography
Alan (アラン):
A Trainer who travels around to "master Mega Evolution and stand on the top as the strongest". Although he studied Mega Evolution with Professor Platane once, he...
His partner Lizardon can mega evolve into Mega Lizardon X.
「メガシンカを極め、最強の頂点に立つ」ため、旅を続けるトレーナー。かつてはプラターヌ博士と共にメガシンカの研究を行っていたのだが…。パートナーのリザードンはメガリザードンXにメガシンカする。
Manon (マノン):
A new Trainer just starting her journey. She refers to her partner Harimaron as "Hari-san", and always asks it for help. She travels together with Alan out of a desire to to one day mega evolve herself.
旅を始めたばかりの初心者トレーナー。 パートナーのハリマロンを「ハリさん」と呼び、いつも助けてもらってばかり。メガシンカに憧れ、アランと一緒に旅をしている。
Daigo (ダイゴ):
The Champion of the Houen Region. He spends his time researching the roots of Mega Evolution. His partner is an alternate-colored Metagross, and he has an amazing battle with Alan, using his mega evolved Mega Metagross against Alan's Mega Lizardon X.
ホウエン地方のチャンピオン。 メガシンカのルーツについて、独自の調査を進めている。 パートナーは色違いのメタグロス。 メガシンカしたメガメタグロスとアランのメガリザードンXが壮絶なバトルを繰り広げる!
Staff and Voice Cast
Staff:
Executive Director:
Kunihiko Yuyama (湯山邦彦)
Director:
Tetsuo Yajima (矢嶋哲生)
Series Construction:
Atsuhiro Tomioka (冨岡淳広)
Character Design:
Toshihito Hirooka (広岡トシヒト)
Executive Animation Director:
Toshihito Hirooka (広岡トシヒト)
Art Director:
Katsuyoshi Kanemura (金村勝義)
Color Keys:
Noriyuki Yoshino (吉野記通)
Director of Photography:
Tairin Suzuki (鈴木大倫)
Editor:
Toshio Henmi (辺見俊夫)
Music:
Shinji Miyazaki (宮崎慎二)
Sound Recording Director:
Masafumi Mima (三間雅文)
Cast
:
Alan:
Kensho Ono (小野賢章)
Manon:
Mikako Komatsu (小松未可子)
Daigo:
Kenichi Suzumura (鈴村健一)
Platane:
Hiroshi Tsuchida (土田大)
Narration:
Hideaki Tezuka (手塚秀彰)
Trailer
http://www.tv-tokyo.co.jp/anime/pokemon_xy_me/story/index.html#pv
Source:
http://www.tv-tokyo.co.jp/anime/pokemon_xy_me/index2.html

Article edited on 2014-10-16 07:46:51 by Adamant
Oct 10
The Pokémon Company International announced a lot of new license deals with merchandise companies today in Europe. Below is the press release with the full details.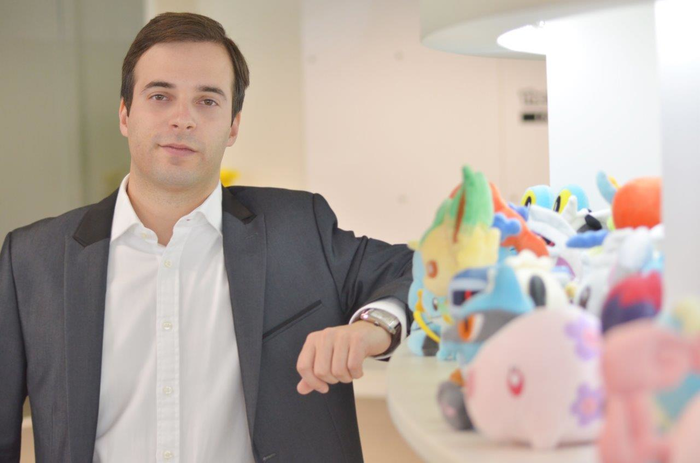 European Licensing Programme takes shape with new team at The Pokémon Company International
Evergreen brand going strong with the launch of Pokémon Omega Ruby and Pokémon Alpha Sapphire on November 28, multimillion-euro marketing campaign planned, and numerous licensees on board London, UK—October 6, 2014—The Pokémon Company International announced today several new deals with European licensees. Ten new deals have been confirmed with players as diverse as:
· Arguydal: Food & Drinks
· Aventure Diffusion: Footwear
· Bon Bon Buddies: Confections
· Cartorama: Back-to-School Supplies
· Fashion UK: Apparel
· GB eye: Posters, Wall Art & Accessories
· HORI: Video Game Accessories
· RDS Industries: Video Game Accessories
· Vadobag: Back-to-School Supplies
· Winning Moves: Board Games
These new European licensees join existing partners such as global master toy partner TOMY, whose range includes figures, feature figures, role play and plush, Ultra PRO for trading card game accessories, Sun City for apparel, CTI for bedding, and CyP for back-to-school supplies.
The recent wave of partnerships was spearheaded by a newly established European Market Development team at The Pokémon Company International in London, responsible for licensing, retail, and brand promotions across the continent. The team is headed by Mathieu Galante and has just been expanded by the arrival of Samantha Mortimore and Romina Ialongo. The team will be meeting prospective partners throughout the Brand Licensing Europe 2014 expo at The Pokémon Company International Stand (F070).
"Following the enormous success of Pokémon X and Pokémon Y, which launched on Nintendo 3DS a year ago, and the subsequent introduction of the latest Trading Card Game generation, Pokémon TCG: XY, we're enjoying a large resurgence in sales and interest in the brand. And across CITV, Netflix, and Disney XD and on iTunes, the TV show is being watched by a huge and ever-growing following," said Marketing Director Anthony Cornish.
"The newly expanded Market Development team, based in our European headquarters in Chiswick, has been hard at work bringing on board new partners, and we're very excited to announce the first wave of new partners who will help us bring world-class consumer products to our passionate fans," added Mathieu Galante, Senior Manager of Marketing Development.
The expansion of the European licensing programme follows a period of growth for the Pokémon brand globally. Pokémon has enjoyed a stellar year following the launch of Pokémon X and Pokémon Y in October 2013 with combined sales of nearly 12 million copies globally in the first four months. Today it is one of the most successful video game franchises of all time, with more than 260 million games sold worldwide since its launch in 1996.
The Pokémon Trading Card Game perennially remains the market leader in trading card games worldwide—more than 21.5 billion cards have been shipped to 74 countries in 10 languages. Recent NPD reports from the UK market have suggested that sales of the Pokémon Trading Card Game (TCG) have risen in 2014 by 51%. New Pokémon TCG expansions launch regularly throughout the year, and the next expansion, Pokémon TCG: XY—Phantom Forces, is set to hit stores in early November.
Future projects for The Pokémon Company International and its partners include the launch of the much anticipated video games Pokémon Omega Ruby and Pokémon Alpha Sapphire for the Nintendo 3DS and Nintendo 2DS systems on November 28, 2014 . This title is a fresh take on Pokémon Ruby and Pokémon Sapphire, which launched in 2003 and were fan favourites for the Game Boy Advance system. The launch will be supported by a multimillion-euro marketing campaign.
The Pokémon Company International will be exhibiting at BLE this year at stand F070.

Article edited on 2014-10-10 02:36:25 by Sunain
Oct 10
The
official Japanese Pokémon Movie website
has updated to announce that Pokémon The Movie XY 2 will be released in theaters in Japan in the summer of 2015. A brief teaser trailer was also posted which featured Primal Groudon and Primal Kyogre. This is the same teaser trailer was shown at the end of this
years movie
.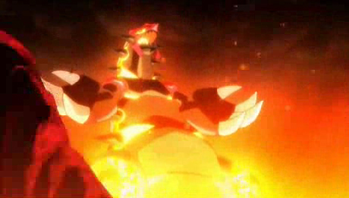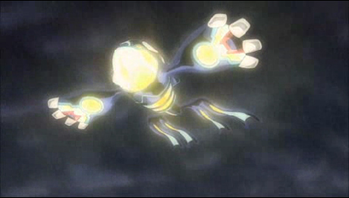 Source:
http://www.pokemon-movie.jp/

Article edited on 2014-10-10 02:02:46 by Sunain
Oct 10
Japanese voice actor
Iemasa Kayumi (家弓家正)
died on September 30th, 2014 but his passing was finally announced on October 8th, 2014. He was born on October 31st, 1932 in Tokyo Prefecture, Japan. He was most known for his role as Kurotowa (クロトワ) in
Nausicaä of the Valley of the Wind (風の谷のナウシカ)
. More recently he voiced Nefertari Cobra in ONE PIECE. Pocket Monsters fans will recognize his voice from his role as
Professor Nanakamado
.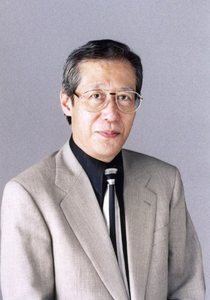 81produce, the voice acting company that Iemasa Kayumi was associated with also confirmed his death.
Sources:
http://www.81produce.co.jp/
and
http://www.oricon.co.jp/news/2043092/full/

Article edited on 2014-10-10 01:28:08 by Sunain
Oct 09
Last week marked the 14th anniversary of the
Pokémon Live! Musical
premiering in the United States. Pokemon Live! was a multi-million dollar musical stage show featuring the adventures of Ash, Brock, Misty, Pikachu, Giovanni, Team Rocket and the mechanical Pokémon, MechaMew2. It premiered on Broadway at Radio City Music Hall in September of 2000 and then toured the United States and Canada.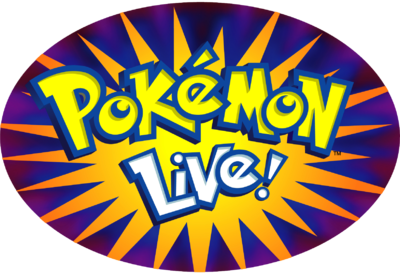 To mark this anniversary, we have compiled a
content database article about Pokémon Live
. Most of the information in this Pokémon Live! Musical article was obtained from Production Stage Manager Chris Mitchell in late 2012 and is posted with his permission. The information posted is used in an editorial context and only the information relating to the finalized Call Script that we were given permission to post can be viewed in this Pokémon Live! Musical article. Pokémon Live! is Copyright ©2000 Radio City Entertainment, 4 Kids Entertainment and Nintendo.
The article contains the following:
Main Page
-
About the Musical
-
Permission
-
CD
-
Original Cast
-
Understudies
-
Staff
-
Tour Locations
-
Script
-
Show Timings
-
Scene Shift Plot
-
Meowth and Pikachu Dresser Cues
-
Sound FX
-
Cast Flow
-
Story/Information
-
Features
-
YouTube Videos

Article edited on 2014-10-09 03:09:42 by Sunain
Oct 03
Beyond Home Entertainment has announced 2 new DVD box sets for Australia. Both sets will be released on
November 19th, 2014
, just a few days before the launch of
Pokémon Omega Ruby and Alpha Sapphire
.
Pokémon Ruby & Sapphire Limited Edition Collection
is a 23 disc set that features the entire Pokémon Advanced series. It will retail for $79.95AUD plus tax. The
Pokémon Season 1 & 2 Limited Edition Collection
includes the first 2 seasons of the anime series on 12 discs. It will retail for $49.95AUD plus tax.
Pokémon Ruby & Sapphire Limited Edition Collection Description
Pokémon Trainer Ash Ketchum and his best pal Pikachu are headed to the Hoenn region for another great Pokémon adventure! From volcanic Mt. Chimney to the wealth of islands that dot the region's shores, Hoenn is the land where elements of earth and ocean meet. It's more than just geology that makes this place special—Hoenn is home to scores of unique Pokémon species that inhabit the land, sea, and every place between. Ash might not be able to see them all, but he's ready to try!
He's also ready to battle his way to the top of the Hoenn League, but his new friend May isn't interested in Pokémon—she wants to travel the world! That is, until her adventures with Ash inspire her to become a Pokémon Coordinator with championship dreams of her own. Together with May's little brother Max and Ash's old friend Brock, Ash and May are off on an epic journey across Hoenn! But when the ruthless forces of Team Aqua and Team Magma shake the region to its very foundations, are three young Trainers—and one know-it-all little brother—ready to confront the forces of evil and save the day?
Sources:
http://www.beyondhe.com.au/pokemon-ruby-sapphire-region-collector-s-edition.html
and
http://www.beyondhe.com.au/pokemon-season-1-2-gift-set.html

Article edited on 2014-10-03 04:04:48 by Sunain