Welcome to PocketMonsters.net
PocketMonsters.net
is a fansite dedicated to all things Pokémon (ポケモン) and Pocket Monsters (ポケットモンスター). We are the premier site for news and information about all aspects of the franchise from around the world. We cover the
Anime
,
indexing the music
, the
Trading Card Game
, the
Games
, the
variety shows
, have a
large imageboard
,
forum
and much more.
Follow us on Twitter
and
Subscribe to our RSS Feed
for the latest updates!
Latest News

23 Nov
18 Nov
17 Nov
17 Oct
14 Oct
11 Oct
News Tag Filter:
Anime
Nov 23
On Saturday, November 19th, 2016, Cartoon Network in the United States aired the
Pokémon the Series: XYZ episode "Coming Apart at the Dreams!"
which was heavily edited compared to the Japanese version. Many of the scenes featuring Ash and his Pokémon on top of the Prism Tower while he was captured by Lysandre appear to be completely reanimated and not just simple paint edits.
A list of all these edits has been added to our episode guide for comparison.
The reason for this edit seems to be that the English dub took exception to Ash and his Pokémon appearing to be in the
Crucifixion
position and were also tortured by Lysandre while in this captured position. The English dub modified the scenes to instead have Ash's arms and his Pokémon's arms hanging down instead of extended out and they also removed most of the facial expressions of pain. It is unclear if this edit was an attempt to censor religious similarities to the
Crucifixion of Jesus
, to soften the scene to make it seem like Ash wasn't being tortured or a combination of both.

Article edited on 2016-11-23 12:32:59 by Sunain
Nov 18
The Pokémon Company International officially announced that
Pokémon the Series: Sun and Moon
will air the first two episodes as a sneak peak on November 20th, 2016.
THE POKÉMON COMPANY INTERNATIONAL TO AIR FIRST LOOK AT NEW ANIMATED SERIES WITH EUROPEAN PARTNERS
Selected episodes from the new season of the popular Pokémon animated series and latest Pokémon animated movie to be broadcast
London, UK—Thursday, 17 November—The Pokémon Company International announced today that it will be airing a first look at Pokémon the Series: Sun & Moon, which will feature new characters and action-packed adventures that continue the great storytelling and narrative of the Pokémon universe.
In conjunction with a chance to see the first two episodes ahead of the series' scheduled full release, European fans can also look forward to premieres of the new feature-length animated film, Pokémon the Movie: Volcanion and the Mechanical Marvel.
The film will air on 19 November and the season first look on 20 November in partnership with CITV in the UK. Additional air dates for Pokémon animated content on the channel will be announced at a later date.
A special QR Code is also planned for distribution via the Pokémon TV app from 6 December in Europe. Once scanned in the game, the code enables players to obtain the Mythical Pokémon Magearna. Not only that, but players who purchase Pokémon Sun or Pokémon Moon and connect to the internet between 23 November 2016 and 11 January 2017 can obtain a special Munchlax and a Snorlium Z via the Mystery Gift function. You can even start your adventure early with the Pokémon Sun and Pokémon Moon Special Demo Version—available now for download from Nintendo eShop at no charge. Players can transfer their Greninja from the demo version to their full-game version of Pokémon Sun or Pokémon Moon when it launches later this month.
YouTube Trailer - UK: Pokémon the Series: Sun and Moon Trailer
Nov 17
The Pokémon Company officially announced that
Pokémon the Series: Sun and Moon
will air on Disney XD instead of Cartoon Network in the United States and it will begin sometime in 2017. A sneak peak at the new series will air on December 5th, 2016.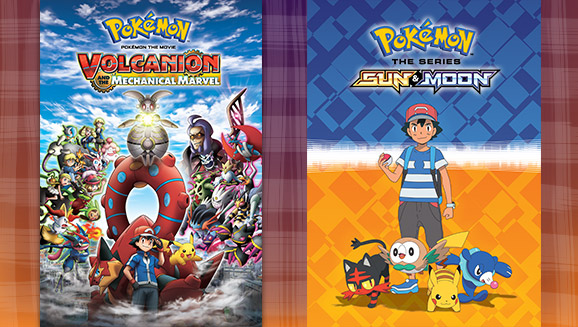 Pokémon Moves to Disney XD with a Big Movie Debut
Watch an epic marathon featuring Pokémon the Movie: Volcanion and the Mechanical Marvel on December 5, and get a sneak peek of the new Pokémon season.
Don't miss an awesome marathon of Pokémon animation on Monday, December 5, when Pokémon the Series begins its move to its new home on Disney XD. The marathon kicks off with the debut of Pokémon the Movie: Volcanion and the Mechanical Marvel. In this stunning movie, Ash and the Mythical Pokémon Volcanion must join together for a mission to rescue Magearna from a foe who wants to use Magearna's mysterious power to take control of the kingdom!
The marathon continues with a sneak peek at Pokémon the Series: Sun & Moon, the next exciting season of Pokémon animation coming to Disney XD next year. Watch Ash and friends take their first steps into the Alola region in the first two episodes of the upcoming season.
On the same day, head to Pokemon.com for the first chance to get the Mythical Pokémon Magearna, one of the stars of the new movie. Players who have already finished their Alola adventure can scan a QR Code to unlock the Pokémon in their Pokémon Sun or Pokémon Moon game with the new QR Scanner feature.
Be sure to check your local TV listings to find the correct channel and time for all these exciting Pokémon animated adventures in your area. And keep checking Pokemon.com for more information on the move to Disney XD and Ash's next adventures.
Source:

Article edited on 2016-11-17 01:34:12 by Sunain
Oct 17
The official Pokémon website has announced that
Pokémon: The First Movie
and the first movie short
Pikachu's Vacation
will be shown in select Cinemark theaters on Saturday, October 29th, 2016 and Tuesday, November 1st, 2016.
Tickets for both cost $5 USD
.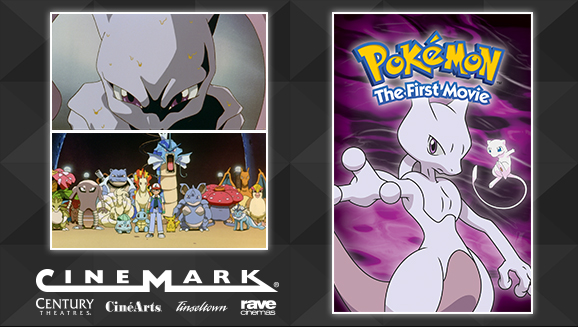 Source:
http://www.pokemon.com/us/pokemon-news/watch-pokemon-the-first-movie-on-the-big-screen/

Article edited on 2016-10-17 09:42:39 by Sunain
Oct 14
On Friday, October 14th, 2016, the official Japanese Pocket Monsters Sun and Moon website updated with information about the series.
Story
Satoshi and Pikachu's new adventure begins!
The place that acts as the setting of their new adventure is the Alola Region, which is bustling with nature.
What lies in wait for Satoshi and Pikachu in the Alola Region,
where you are surrounded by the blue sky and the blue sea wherever you go...?
New Pokémon, new friends, and new adventures...
This adventure filled with all kinds of new things finally begins!
Let's go! Let's give it our all! It's an adventure!!
Characters
Characters
Satoshi & Pikachu
Satoshi: A 10 year old young boy that aims to become a Pokémon Master.
He's experiencing school life for the first time in the Alola Region!

Pikachu: Satoshi's first partner Pokémon and his greatest companion.

The Rotom Zukan
Leave everything Pokémon knowledge-related to it.
This is a groundbreaking Pokémon Zukan which finishing touch was having a Rotom enter it.
It speaks human language and assists Satoshi on his adventure.


Lilie
A girl that loves Pokémon, but is unable to touch them for some reason.
Her knowledge of Pokémon is top notch.


Kaki
He likes Fire type Pokémon.
His family runs a farm, so he helps out there while also attending school.


Mao
She likes Grass type Pokémon.
She's an active girl who's also a bit of a scatterbrain.
She helps out at the Aina Cafeteria her family runs by attracting customers to come in and eat.


Suiren
She likes Water type Pokémon.
While she's usually quiet, she's actually a girl of action.
She's the oldest of the three daughters of a fisherman.


Māmane
He likes Electric type Pokémon.
A science nerd with a vast knowledge of technology.
When he gets into something, he analyzes the subject very thoroughly.


Professor Kukui
A professor that studies Pokémon battling and moves. He is also the class' homeroom teacher.
Satoshi lives at his house during his stay.


Principal Okido
The school's principal. The cousin of Professor Okido from the earlier series.
He researches Pokémon that evolve in unique ways in Alola.


The Rocket Gang
Musashi, Kojiro, Nyarth and Sonansu
An evil organization which goal is to get rare Pokémon, strong Pokémon, as well as Satoshi's Pikachu.


The New Pokémon
New Pokémon
Ashimari
Sea Lion Pokémon
Water type


Mokuroh
Grass Quill Pokémon
Grass/Flying type


Nyabby
Fire Cat Pokémon
Fire type


Iwanko
Puppy Pokémon
Rock type


Togedemaru
Roly-Poly Pokémon
Electric/Steel type


Mimikkyu
Disguise Pokémon
Ghost/Fairy type


Kiteruguma
Strong Arm Pokémon
Normal/Fighting type


Nassy (Alola Form)
Coconut Pokémon
Grass/Dragon type


Kapu-Kokeko
Land Spirit Pokémon
Electric/Fairy type


Staff:
Executive director: Kunihiko Yuyama
Director: Daiki Tomiyasu
Series Construction: Aya Matsui
Character Design: Satoshi Nakano and Shuhei Yasuda
Art Director: Masatoshi Muto
Color Keys: Noriyuki Yoshino
Director of Photography: Yuko Orikasa
Editor: Jin Nogawa
Music: Shinji Miyazaki
Sound Recording Director: Masafumi Mima
Cast:
Satoshi: Rica Matsumoto
Pikachu: Ikue Ohtani
Rotom Zukan: Daisuke Namikawa
Lilie: Kei Shindo
Kaki: Kaito Ishikawa
Mao: Reina Ueda
Suiren: Hitomi Kikuchi
Māmane: Fumiko Takekuma
Professor Kukui: Keiichi Nakagawa
Principal Okido: Unsho Ishizuka
Musashi: Megumi Hayashibara
Kojiro: Shinichiro Miki
Nyarth: Inuko Inuyama
Sonansu: Yuji Ueda
Source:
http://www.tv-tokyo.co.jp/anime/pokemon_sunmoon/

Article edited on 2016-10-14 01:21:41 by Adamant
Oct 11
Japanese voice actor
Kazunari Tanaka (田中一成)
died on October 10th, 2016 at the age of 49 due to brain stem hemorrhaging. Talent agency Aoni Production confirmed his death with a post on the front page of their website on Tuesday, October 11th, 2016. He voiced the character
Soya (ソウヤ)
in
AG94
and he was also one the narrators for
Pokemon Get TV
.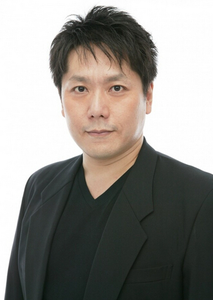 Source:
http://www.aoni.co.jp/index.html

Article edited on 2016-10-11 04:37:06 by Sunain