Latest News

31 Oct
10 Oct
26 Aug
02 Jun
13 May
12 May
News Tag Filter:
Games
Oct 31
Nintendo of Canada has announced that a special screening of Pokémon the Movie: Diancie and the Cocoon will take place in Toronto for Canada's Pokémon Video Game Event and it is free for the first 650 people.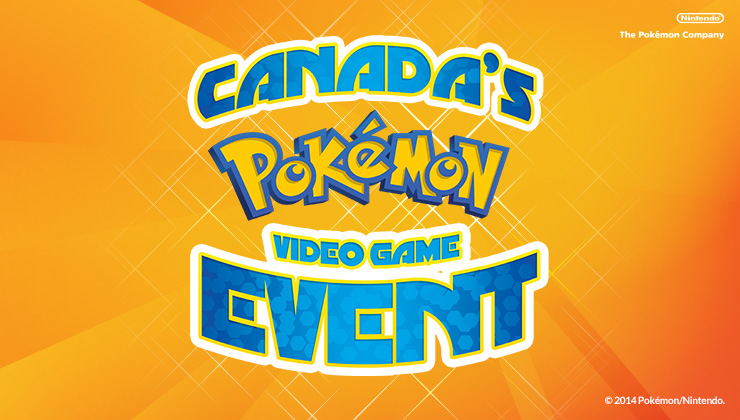 Canada's Pokémon Video Game Event
Join Nintendo of Canada at Bloor HotDocs Cinema in Toronto on November 8th from 11:00am to 2:30pm to celebrate all things Pokémon! Whether you are a fan of the games or the movies, everyone is invited to bring their friends and family to Canada's Pokémon Video Game Event.
A free download code for a Special Demo Version of the Pokémon Omega Ruby or Alpha Sapphire games will be given to event guests!
Other activities on-site include photos with Pikachu, Pokémon-themed face painting, Pokémon Art Academy demo stations, and Pokémon Omega Ruby and Alpha Sapphire demo stations.
The first 650 guests will receive a free ticket to a showing of Pokémon the Movie: Diancie and the Cocoon of Destruction that will play from 2:30pm - 4:00pm after the main event. Arrive early if you are keen to watch the special screening as tickets will be given on a first come, first served basis.
When: November 8th – Main event: 11:00am - 2:30pm, Movie screening: 2:30pm – 4:00pm
Where: Bloor HotDocs Cinema at 506 Bloor St W, Toronto
Source:
http://www.nintendo.com/en_CA/whatsnew/detail/xU9UVur5oyumhkrOurHk8_rxDTfUluQI

Article edited on 2014-10-31 10:59:39 by Sunain
Oct 10
The Pokémon Company International announced a lot of new license deals with merchandise companies today in Europe. Below is the press release with the full details.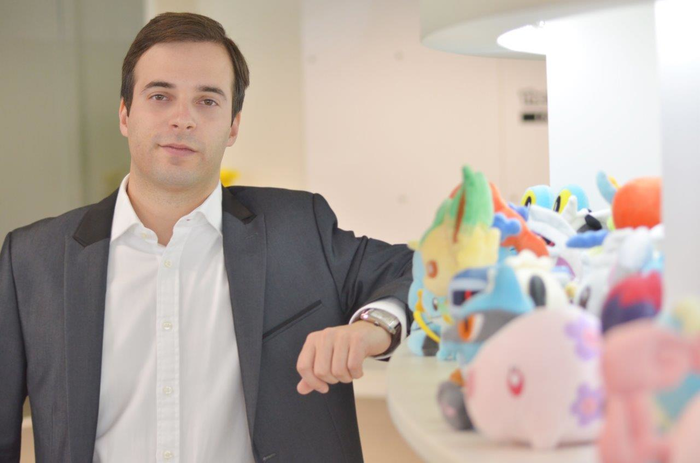 European Licensing Programme takes shape with new team at The Pokémon Company International
Evergreen brand going strong with the launch of Pokémon Omega Ruby and Pokémon Alpha Sapphire on November 28, multimillion-euro marketing campaign planned, and numerous licensees on board London, UK—October 6, 2014—The Pokémon Company International announced today several new deals with European licensees. Ten new deals have been confirmed with players as diverse as:
· Arguydal: Food & Drinks
· Aventure Diffusion: Footwear
· Bon Bon Buddies: Confections
· Cartorama: Back-to-School Supplies
· Fashion UK: Apparel
· GB eye: Posters, Wall Art & Accessories
· HORI: Video Game Accessories
· RDS Industries: Video Game Accessories
· Vadobag: Back-to-School Supplies
· Winning Moves: Board Games
These new European licensees join existing partners such as global master toy partner TOMY, whose range includes figures, feature figures, role play and plush, Ultra PRO for trading card game accessories, Sun City for apparel, CTI for bedding, and CyP for back-to-school supplies.
The recent wave of partnerships was spearheaded by a newly established European Market Development team at The Pokémon Company International in London, responsible for licensing, retail, and brand promotions across the continent. The team is headed by Mathieu Galante and has just been expanded by the arrival of Samantha Mortimore and Romina Ialongo. The team will be meeting prospective partners throughout the Brand Licensing Europe 2014 expo at The Pokémon Company International Stand (F070).
"Following the enormous success of Pokémon X and Pokémon Y, which launched on Nintendo 3DS a year ago, and the subsequent introduction of the latest Trading Card Game generation, Pokémon TCG: XY, we're enjoying a large resurgence in sales and interest in the brand. And across CITV, Netflix, and Disney XD and on iTunes, the TV show is being watched by a huge and ever-growing following," said Marketing Director Anthony Cornish.
"The newly expanded Market Development team, based in our European headquarters in Chiswick, has been hard at work bringing on board new partners, and we're very excited to announce the first wave of new partners who will help us bring world-class consumer products to our passionate fans," added Mathieu Galante, Senior Manager of Marketing Development.
The expansion of the European licensing programme follows a period of growth for the Pokémon brand globally. Pokémon has enjoyed a stellar year following the launch of Pokémon X and Pokémon Y in October 2013 with combined sales of nearly 12 million copies globally in the first four months. Today it is one of the most successful video game franchises of all time, with more than 260 million games sold worldwide since its launch in 1996.
The Pokémon Trading Card Game perennially remains the market leader in trading card games worldwide—more than 21.5 billion cards have been shipped to 74 countries in 10 languages. Recent NPD reports from the UK market have suggested that sales of the Pokémon Trading Card Game (TCG) have risen in 2014 by 51%. New Pokémon TCG expansions launch regularly throughout the year, and the next expansion, Pokémon TCG: XY—Phantom Forces, is set to hit stores in early November.
Future projects for The Pokémon Company International and its partners include the launch of the much anticipated video games Pokémon Omega Ruby and Pokémon Alpha Sapphire for the Nintendo 3DS and Nintendo 2DS systems on November 28, 2014 . This title is a fresh take on Pokémon Ruby and Pokémon Sapphire, which launched in 2003 and were fan favourites for the Game Boy Advance system. The launch will be supported by a multimillion-euro marketing campaign.
The Pokémon Company International will be exhibiting at BLE this year at stand F070.

Article edited on 2014-10-10 02:36:25 by Sunain
Jun 02

Mirabilandia
and the Nintendo Italy have announced that the 10th Anniversary Pokémon Day 2014 will take place on June 21st, 2014 and June 22nd, 2014. The two day festival is dedicated to the World of Pokémon X and Y and the Kalos region.
During the two days there are tons of activities:
Learn to play the Pokémon Trading Card Game and play in tournaments
Test yourself in Pokémon X and Y video game tournaments
Get the famous Jessie's Wobbuffet event Pokémon on your copy of Pokémon X or Y
Make yourself comfortable in the theater to watch Pokémon: The Origin, an incredible adventure that follows the journey of Red and his Charmander to conquer the Gyms of the Kanto region!
Complete the six mini-games Pokémon Games Day and participate in the draw for great prizes daily!
Come to the park wearing a Pokémon costume and you can participate in the costume contest and win amazing prizes!
In addition, you can meet Pikachu, Chespin, Fennekin and Froakie, and many other Pokémon Trainer like you, and so much more!
Arriva il Pokémon Day 2014!
Il 2014 segna un traguardo importante per l'evento più importante per i fan dei Pokémon italiani: il Pokémon Day festeggia il suo decimo anniversario e lo farà alla grande!
Il 21 e 22 giugno 2014 vi aspettiamo a Mirabilandia dove si svolgeranno due giorni di grande festa Pokémon tutta dedicata all'universo di Pokémon X e Pokémon Y: scoprirai i nuovi Pokémon della regione di Kalos, prenderai parte a giochi divertenti, potrai vincere un sacco di premi e scoprirai incredibili sorprese che ti sveleremo nei prossimi mesi!
Durante i due giorni, ci saranno tantissime attività:
Impara a giocare al Gioco di Carte Collezionabili Pokémon, e poi cimentati in tanti tornei del GCC!
Mettiti alla prova con il tuo videogioco Pokémon X o Pokémon Y affrontando l'esame lotta e fantastici tornei!
Ottieni sul tuo gioco Pokémon X o Pokémon Y il celebre Wobbuffet di Jessie del Team Rocket!
Mettiti comodo nel teatro per assistere sul grande schermo allo speciale Pokémon: le origini, un'avventura incredibile che segue il cammino di Rosso e del suo Charmander alla conquista delle Palestre della regione di Kanto!
Gira per il parco per completare i sei minigiochi dei Pokémon Day Games! e partecipa all'estrazione quotidiana di fantastici premi!
Vieni al parco indossando un costume a tema Pokémon e potrai partecipare alla gara di costumi Pokémon, fare parte del grande show del Pokémon Day e vincere premi incredibili!
In più, potrai incontrare dal vivo Pikachu, Chespin, Fennekin e Froakie, conoscere tanti altri Allenatori di Pokémon come te, e tanto altro ancora!
E se presenti il coupon che trovi su Scambia & Gioca Giallo di Maggio e Giugno, che trovi in edicola con i prodotti del GCC Pokémon, potrai ricevere l'esclusiva maglietta del Pokémon Day!
Visita questa pagina nei prossimi giorni e scoprirai tutti i dettagli!
Il Pokémon Day è organizzato da Gedis Edizioni in collaborazione con Nintendo Italia e con la partecipazione di K2, Gruppo Edizioni BD e SunCity.
Source:
http://www.gedis-group.it/area-news/arriva-il-pokemon-day-2014.html

Article edited on 2014-06-02 04:40:18 by Sunain
May 13
The
Pokémon Black 2 and Pokémon White 2: Super Music Collection
launched on iTunes on May 13th, 2014 for $9.99 (£7.99). The
CD set
was originally released in Japan on July 25th, 2012.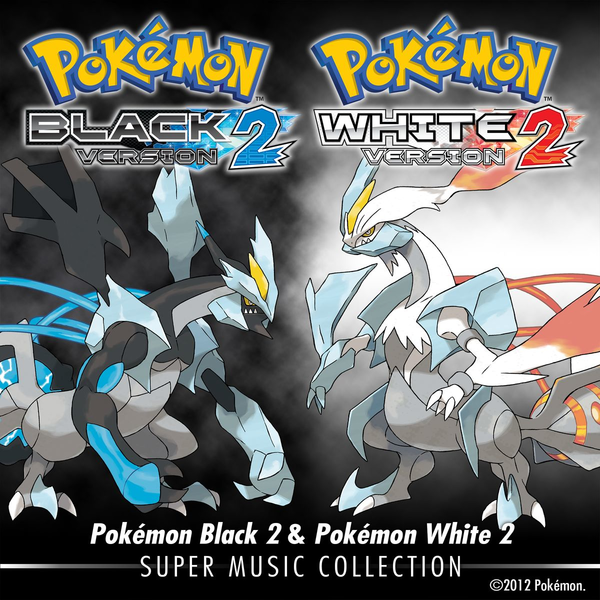 Pokémon Black 2 and Pokémon White 2: Super Music Collection launches for iTunes
Starting today, Pokémon fans and collectors can complete a collection of a different sort with the iTunes launch of Pokémon Black 2 & Pokémon White 2: Super Music Collection.
From Kanto to Kalos, music lovers can now take a musical journey through all the regions of the Pokémon world and enjoy a full collection of digitally remastered soundtracks. The Super Music Collection features beautifully adapted and orchestrated versions of the original game music, composed by Junichi Masuda, Gō Ichinose, and Morikazu Aoki.
Pokémon Black 2 & Pokémon White 2: Super Music Collection is the final release in a series of digitally remastered video game soundtracks, which began last year with the release of Pokémon X & Pokémon Y: Super Music Collection and was followed by soundtracks from all six generations of the Pokémon video game
May 12
Nintendo has revealed that
Pokémon Art Academy
will be released worldwide in 2014. The title will be released in Europe on July 4th, 2014 and in Australia and New Zealand on July 5th, 2014. It will be released in North America in the fall of 2014.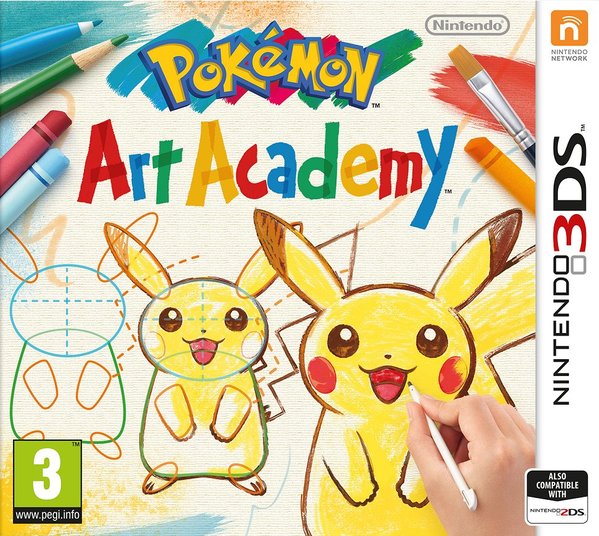 Press Release - LEARN TO DRAW YOUR FAVORITE POKÉMON IN POKÉMON ART ACADEMY FOR NINTENDO 3DS
40 Unique Lessons Give Fans Step-By-Step Instruction for Drawing the Series' Most Iconic Pokémon
REDMOND, Wash., May 12, 2014 – Grab your stylus and start your Pokémon-drawing journey in Pokémon Art Academy, launching this fall exclusively on the Nintendo 3DS and Nintendo 2DS systems. This Pokémon-themed installment of the Art Academy series offers Pokémon fans and budding illustrators alike 40 unique lessons to learn how to paint, sketch and draw beloved Pokémon characters in 2D. Along the way, students of Pokémon Art Academy can pick up actual illustration skills that they can transfer onto real canvas, or share their digital masterpieces with the world.
The Art Academy series made its debut on Nintendo DS in 2009, offering a comprehensive virtual art studio with a variety of realistically behaving art materials. Wield the stylus with tactile precision on the Nintendo 3DS or Nintendo 2DS touch screen to use a plethora of paint, pencils and pastels. A hallmark of the Art Academy franchise is its easy-to-follow lessons with step-by-step guides that teach painting and drawing techniques. A friendly tutor takes students of all ages through these lessons, each of which breaks down complex-looking images into simple steps. Gradually, players pick up more new techniques that allow anyone to create artwork they can be proud of. Pokémon Art Academy boasts 40 lessons in which players can encounter favorite Pokémon from throughout the series, such as Pikachu, Oshawott, Charizard, Torchic, Fletchling and Fennekin.
"The Pokémon characters themselves are among the most endearing and enduring aspects of the Pokémon video games, with everyone having their own favorite," said Scott Moffitt, Nintendo of America's executive vice president of Sales & Marketing. "Pokémon Art Academy lets fans deepen their connection with these iconic characters by providing detailed lessons teaching how to draw them on their Nintendo 3DS or Nintendo 2DS in a straightforward and enjoyable way."
Game Overview
The gameplay is designed so anyone can quickly begin illustrating Pokémon masterpieces and hone their skills at the academy as they draw through lessons using the Nintendo 3DS Touch Screen. Players can unlock all of the options in the game, including a set of special lessons that include Mega Evolution Pokémon, once they've graduated. Players can even share their art via Miiverse, the SpotPass feature, and local wireless.
Features
Players can Bring their Pokémon artwork to life using a variety of tools
Players can Create amazing pictures with step-by-step lessons
Players can Post directly to Miiverse and show off their art
Players can Save their art to the SD Card and print it out
Players can Learn the basics of art, then graduate to more advanced techniques to become a real Pokémon artist
Players can Participate in dozens of art lessons to help improve their skills
Sources:
http://press.nintendo.com/articles.jsp?id=41598
and
http://www.nintendo.com/games/detail/pfF0n2KqVPlrFfdOyxK7sqolDaoIuINt

Article edited on 2014-05-12 11:06:14 by Sunain