Latest News

08 Apr
28 Mar
20 Sep
01 Jul
15 Jun
02 Jun
News Tag Filter:
Merchandise
Apr 08
An artbook bearing the full title of "The Works of Ken Sugimori: A 25 Year Portfolio Going from Quinty to Jerry Boy and Pocket Monsters" (杉森建の仕事 『クインティ』から『ジェリーボーイ』『ポケットモンスター』 25年間の作品集) has been announced.
For the first time, the works of Game Freak graphics designer Ken Sugimori, primarily known as the official illustrator and co-creator of the Pokémon franchise, will be collected in a dedicated artbook. The book will contain a large selection of illustrations, concept art and other material from Sugimori's 25 year long career, including parts of his work on the comic "Quinty", and will also come with a 32 page long interview with the artist.
The book will be in softcover format, will be 360 pages long, and will be released May 27, 2014 for the price of 1,998 yen.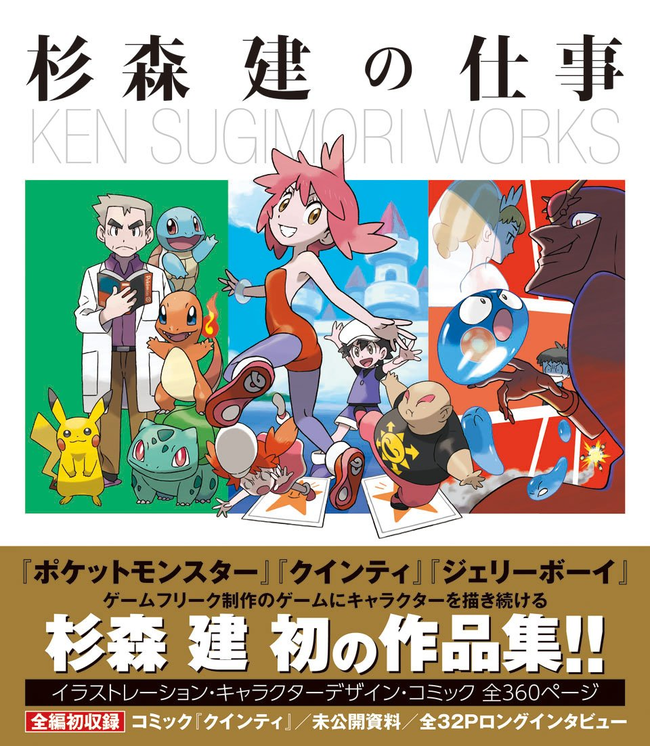 Source:
http://www.amazon.co.jp/exec/obidos/ASIN/4198638063/

Article edited on 2014-04-09 01:07:46 by Sunain
Mar 28
The official Japanese Pokémon website has announced that the temporary Pokémon Store Outlet (ポケモンストア アウトレット) will reopen from April 11th, 2014 until July 21st, 2014 at the
Mitsui Outlet Park
, Sapporo, Kitahiroshima, Japan (三井アウトレットパーク 札幌北広島). The outlet sells original Pokémon Center products at outlet prices. The store will be open daily from 10:00 until 20:00.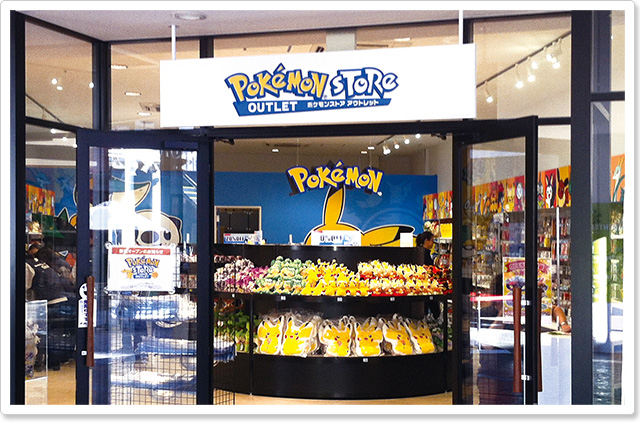 The Mitsui Outlet Park outlet store was previously open from December 16th, 2012 until March 3rd, 2013 and was extended to Sunday May 19th, 2013 due to the popularity of the store and to take advantage of
Golden Week
.
Sources:
http://www.pokemon.co.jp/info/2014/03/140328_e01.html
and
http://www.pokemon.co.jp/info/2012/12/121207_gd02.html

Article edited on 2014-03-28 12:04:10 by Sunain
Sep 20
The details and covers for the Nintendo 3DS Pokemon XY Official Guide Book Complete Story Strategy Guide (ニンテンドー3DS ポケモンX・Y 公式ガイドブック 完全ストーリー攻略ガイド) and the Complete Kalos Zukan Guide (完全カロス図鑑完成ガイド) have now been released. The strategy guide book contains 624 A5 pages and will cost 1,260yen. The book will be available for purchase in Japan on Saturday November 11th, 2013. The ISBN-10 is: 4906866387 and the ISBN-13 is: 978-4906866380.
The Complete Kalos Zukan Guide is 880 A5 Pages and will cost 1,575yen. The book will be available for purchase in Japan on Friday December 6th, 2013. The ISBN-10 is: 4906866395 and the ISBN-13 is: 978-4906866397.
Pokémon X & Pokémon Y: The Official Kalos Region Guidebook: The Official Pokémon Strategy Guide will be released in Canada and the United States on October 16th, 2013. The book is available for pre-order on Amazon for $16.29 and is 416 pages. The ISBN-10 is: 0804161992 and the ISBN-13 is: 978-0804161992. Here's what you'll find inside:
Premium hardcover binding—dust jacket includes region map!
A complete walkthrough of all the Gym Badges!
Detailed information on all the new game features, from Sky Battles and Horde Encounters to Pokémon-Amie and more!
A guide to where to find hidden items and special Pokémon—with a location index!
Hints on the best ways to use Roller Skates, ride Pokémon, and challenge Gym Leaders!
A super effective 4.78" x 7.18" premium fiber Pokémon screen cleaner to keep your Nintendo 3DS™ system looking sharp!
Helpful tips and tricks for getting the most out of the PSS and online play!
An updated type matchup chart that includes the all-new Fairy type!
Pullout map to guide you through the Kalos region!
Source:
http://over-lap.co.jp/book/xy/

Article edited on 2013-09-21 11:24:15 by Sunain
Jul 01
The official Pokémon Tretta website has announced a few new accessories for the game that will go on sale July 13th, 2013. Below is a list of the new items that will be for sale.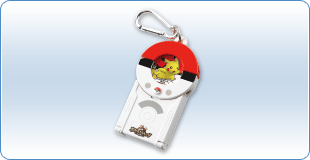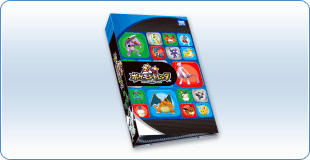 Tretta Holder (トレッタホルダー) - 1050yen / Tretta File 2 (トレッタファイル2) - 1000yen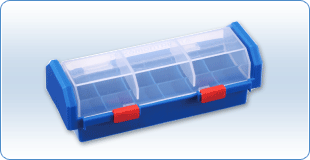 Tretta Case Pokémon Super Ball Color (トレッタケース ポケモンスーパーボールカラー) - 900yen / Action Tretta Case Pokémon Super Ball Color (アクショントレッタケース ポケモンスーパーボールカラー) - 1659yen
Source:
http://www.pokemontretta.com/goods/trettacase.html

Article edited on 2013-07-01 12:35:25 by Sunain
Jun 15
The Pokémon Scramble U NFC Figures Series 3 (ポケモンスクランブル U NFCフィギュア) set of figures was announced today by the official site and it will be released on June 21th, 2013. The figures are found in a gachapon machines at the Pokémon Centers in Japan. People can randomly receive a figure for 200 yen.
We have made a list of the figures that will be available in Series 3 which will be updated when the full details are revealed
.
Source:
http://www.pokemon.co.jp/ex/scrambleU/nfc/nfc_05.html
Jun 02
A Banpresto booth at the 32nd Prize Fair (第32回プライズフェアレポ バンプレブース) has revealed the upcoming lineup of merchandise that will be released by the company. A new line of toys called I Love Gothic will be released later in the year in Japan. The I Love Eievui promotion will continue in November and December of 2013 as well.
Also confirmed was a new anime series will launch in Japan in October of 2013 which will be directly related to Pokémon X and Y. No other details about the series was revealed.
Source:
http://piropinoko.blog116.fc2.com/blog-entry-4426.html

Article edited on 2013-06-02 01:08:55 by Sunain