Latest News

16 Mar
13 Mar
26 Feb
20 Feb
12 Jan
27 Dec
News Tag Filter:
Merchandise
Mar 16

The Pokémon Black Rayquaza Campaign (ポケモン 黒いレックウザキャンペーン) takes place in Japan from March 14th, 2015 until June 30th, 2015. Various promotions are being held throughout this time period related to Black Rayquaza.
Black Rayquaza Event Distribution
Corocoro Comics presents another opportunity for players to receive an alternate-colored Black Rayquaza. Players of Pokémon
X or Y
or
ORAS
can receive it. It is a different Rayquaza than the one that was
distributed at the World Hobby Fair '15 and therefore players that received that Rayquaza
may also receive this one. The serial code will be distributed from March 14th, 2015 until April 12th, 2015. Players can use the serial code to obtain Rayquaza from March 14th, 2015 until May 15th, 2015.
Full details of this Rayquaza distribution have been added to our Event Database
.
Players can obtain a serial code by visiting the following participating locations and showing the shop attendant the title screen of
X or Y
or
ORAS
on their Nintendo 3DS:
Ito-Yokado (イトーヨーカドー)
、Aeon (イオン)、 Aeon Supercenter (イオンスーパーセンター)、
Toys"R"Us (トイザらス)
、
Apita (アピタ)
、
Piago (ピアゴ)
、
Al-Plaza (アル・プラザ)
、
Heiwado (平和堂)
、
Daiei (ダイエー)
、Fuji (フジ) and Pokémon Centers (ポケモンセンター).
7Spot Distribution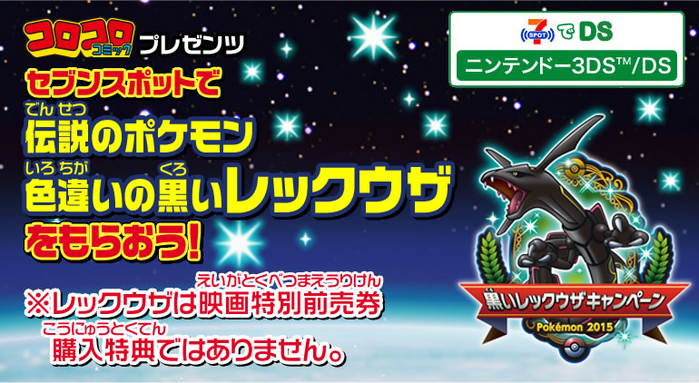 Players may also obtain a serial code from 7-11 stores that have a 7Spot. It can be wirelessly accessed in-store via the Nintendo 3DS and players can then obtain the serial code.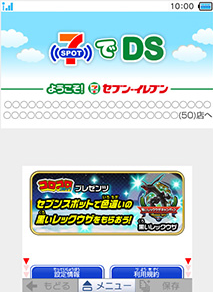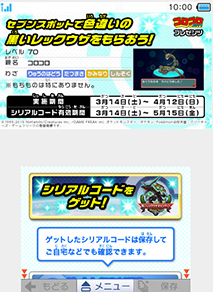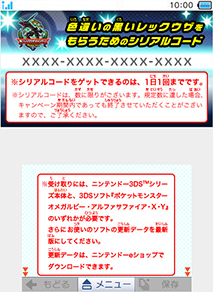 Moncollé Black Mega Rayquaza Lottery
Takara Tomy is holding a lottery contest where 1000 people will get a Moncollé Black Mega Rayquaza that will only be obtainable through this promotion. In order to enter, participants must send in 3 bar codes from Tomy's Pocket Monster Collection Series of products between March 14th, 2015 and July 31st, 2015. Winners will be announced and shipped the prize.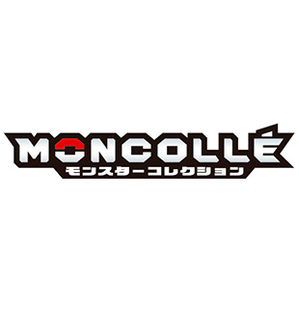 Emerald Break - Black Alternate-colored Rayquaza EX Promo Card
Specially marked
Emerald Break (エメラルドブレイク)
TCG expansion booster packs contain a Pokémon Card Chance (ポケモンカードチャンス) ticket. Those that collect three points could turn them in between March 14th, 2015 and May 7th, 2015 for a Rayquaza promo card. Players needed to send in their Chance cards in an envelope with their information and address in order to get this promo card. Not all Chance cards have points as some are listed as 0 points and can not be used to obtain the promotional card.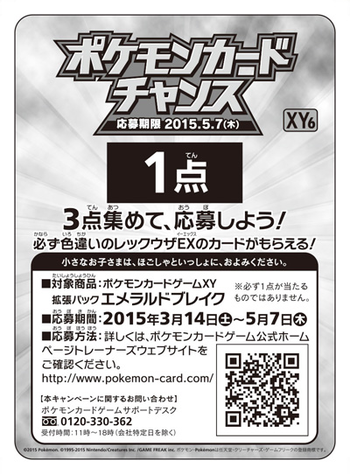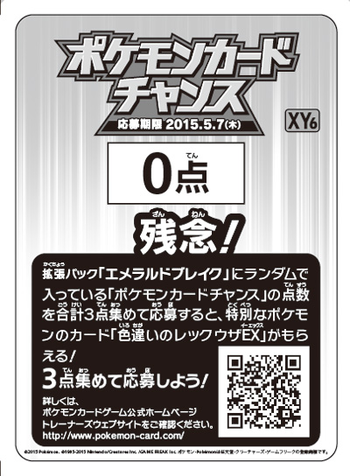 Rayquaza (レックウザEX) 122 XY-P
is the promo card that can be obtained in the Pokémon Black Rayquaza Campaign promotion. Its stats and details are identical to the
Rayquaza (レックウザEX) 123 XY-P
promo card that was released around the same time in the April 2015 issue of Corocoro except the color of Rayquaza is different.
Pokémon Pan x Pokémon Kids - GET Alternate-colored Mega Rayquaza Campaign
Bandai and Daiichipan are holding a Pokémon Pan x Pokémon Kids - GET Alternate-colored Mega Rayquaza Campaign where people can purchase specially marked goods and product that have a ticked which can be used to enter the lottery where 1000 people will receive a Black Mega Rayquaza Pokémon Kids Pearl Version [黒いメガレックウザのポケモンキッズ(パールVer.)] figure.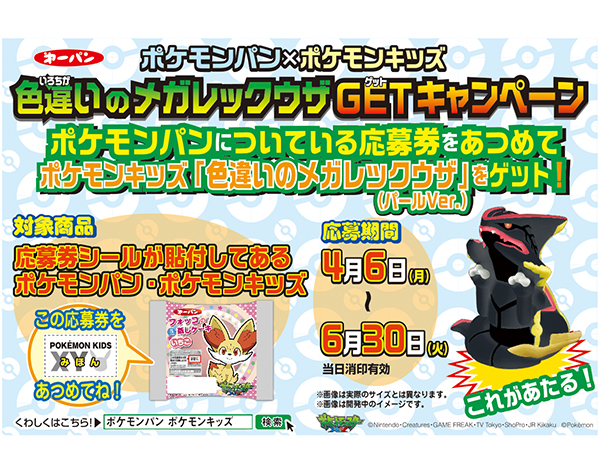 During the campaign period which takes place from April 6th, 2015 until June 30th, 2015, people can print out the application card and attach their three product tickets from eligible Bandai Pokémon Kids and Daiichipan products and include their address, name, age, phone number and drawing of Pikachu and send it to the appropriate address.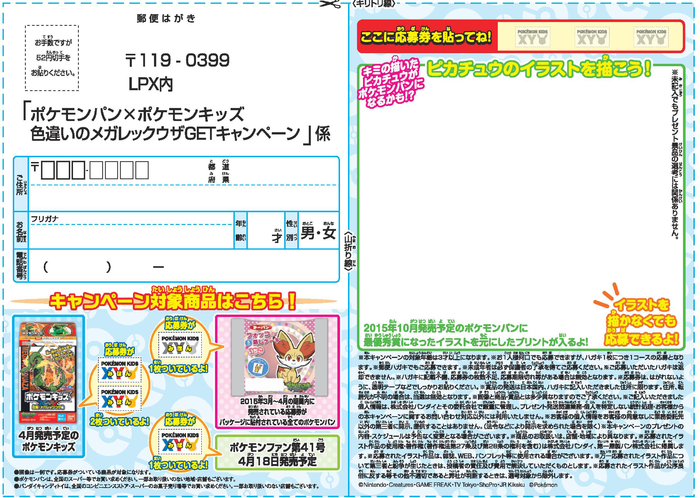 Specially marked Pokémon Pan products from March 1st, 2015 until April 27th, 2015 will have a ticket affixed to the package.
Sources:
http://www.takaratomy.co.jp/products/pokemon/xy_campaign/index.html
,
http://www.pokemon.co.jp/ex/kurorayquaza/
,
http://www.pokemon-card.com/campaign/pcc/
,
http://www.bandai.co.jp/candy/camp/pokemon2015/
,
http://www.daiichipan.co.jp/?p=3495

Article edited on 2015-03-16 10:18:16 by Sunain
Mar 13
The latest
Pokémon Store
Okinawa (ポケモンストア沖縄通) opened in Naha, Okinawa Prefecture (沖縄県那覇市) on March 12th, 2015. The store is selling exclusive tropical vacation wear Pikachu merchandise as part of the grand opening celebration. It located on the first floor of the HAPINAHA mall. HAPINAHA is a combination of the English word "Happy" and "Naha". The store is open from 10am until 10pm daily. This is the 5th
Pokémon Store
location to open in Japan.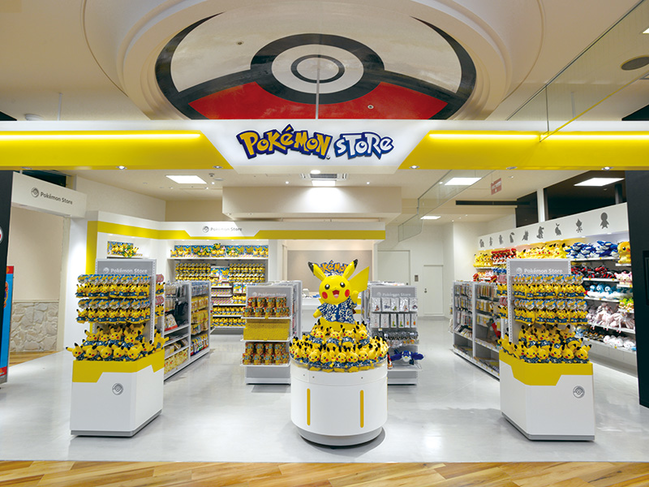 Limited Exclusive Vacation Pikachu Merchandise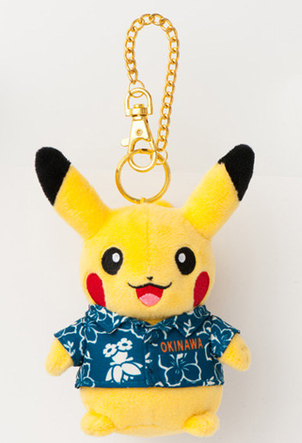 Vacation Pikachu Pokémon Store Okinawa ver. (ぬいぐるみ バカンスピカチュウ ポケモンストア 沖縄ver.) - 1620 yen
Mascot with Chain Vacation Pikachu Pokémon Store Okinawa ver. (マスコット バカンスピカチュウ ポケモンストア 沖縄ver.) - 928 yen
Source:
http://www.pokemon.jp/info/pokecen/detail/20150312_13222.html

Article edited on 2015-03-13 03:47:22 by Sunain
Feb 26
Nintendo Japan has announced they will be releasing two sets of Pokémon Playing Card,
one set based on Omega Ruby and the other set based on Alpha Sapphire
. The sets will be released in March of 2015 and will sell for 500yen each. The Omega Ruby set features Deoxys as the Joker while the Alpha Sapphire set features Jirachi.


Source:
http://www.nintendo.co.jp/n09/chara_t/index.html
Feb 20
The official Japanese Pokémon website has revealed that a
Shirona Nendroid (ねんどろいど シロナ)
will be available for pre-order reservation starting March 7th, 2015 until April 15th, 2015. The 10cm
Nendroid
will cost 5000yen. The release builds on the popularity of last years
Red Nendroid
which was also
released on the Pokémon Center website in the United States
.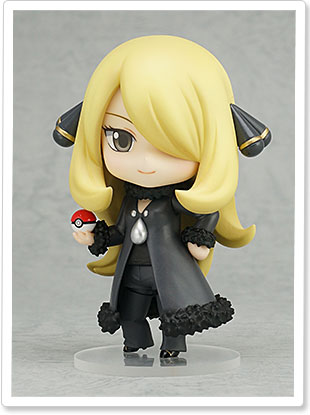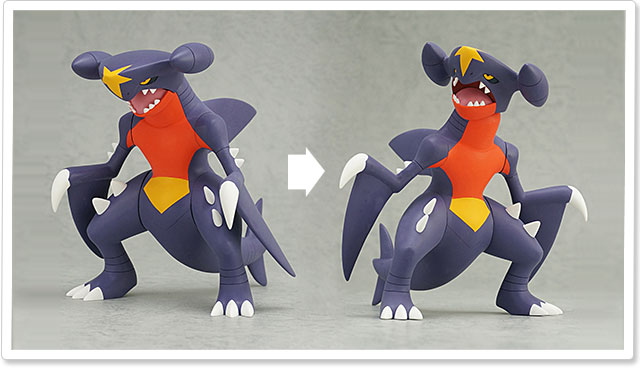 The Shirona Nendroid includes:
Shirona figure parts:
2 Face Parts (表情パーツ2個), 5 arm parts (腕パーツ5個), 5 hand parts (手首パーツ5個), and 3 leg parts (脚パーツ3個).
Included Pokémon:
Gablias (ガブリアス)
Accessory Items:
Monster Ball (モンスターボール)
Source:
http://www.pokemon.co.jp/info/2015/02/150220_p01.html
Jan 12
The Pokémon Company International has announced that they have hired
Monika Salazar
as the Director of Licensing for the English branding area which includes the Americas, Australia and New Zealand. She will be responsible for the merchandise licensing program with strategic planning, business development, sales and marketing.
"The Pokémon brand has an incredibly enthusiastic and passionate global fan base," Salazar said. "I look forward to creating new and innovative ways for fans to share their love for Pokémon."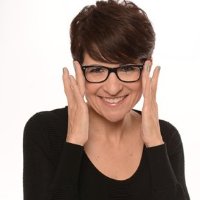 According to her LinkedIn profile
, the position is responsible for the: "Drive expansion of consumer goods licensees, categories and target audience segments. Create best-in-class product for the Americas and Australia/New Zealand. Build a team of category experts. Partner with video game, trading card game, online trading card game, and television animation teams to elevate the brand experience across consumer products. Collaborate with retail development to offer innovative exclusive and non-exclusive programs. Make fans happy."
Source:
http://www.gamesindustry.biz/articles/2015-01-08-pokemon-company-international-hires-hasbro-vet-as-director-of-licensing

Article edited on 2015-01-12 10:03:16 by Sunain
Dec 27
In a press release from the McDonald's Corporation's head office in Shinjuku-ku, Tokyo from President and CEO Sarah El Casanova on December 25th, 2014, it was officially announced that a Pokémon themed Happy Set would begin being sold nationwide in Japan for a limited time starting January 2nd, 2015 at participating locations.
8 separate toys will be distributed during two different time periods in January. Starting January 2nd, 2015, Pikachu's Volt Attack (ピカチュウ ボルトアタック), Fokko's Fire Ring (フォッコ ファイヤーリング), Harimaron's Log Ride (ハリマロン ログライド) and Mega Lucario's Double Wave Spinner (メガルカリオ ダブルはどうスピナー) will be available. Starting January 9th, 2015, Keromatsu's Bubble Disk Shooter (ケロマツ あわディスクシュート), Mega Lizardon X's Fireball (メガリザードン X ファイヤーボール), Dedenne's Flower Ride (デデンネ フラワーライド) and Dancing Yancham (ダンシングヤンチャム) will be available.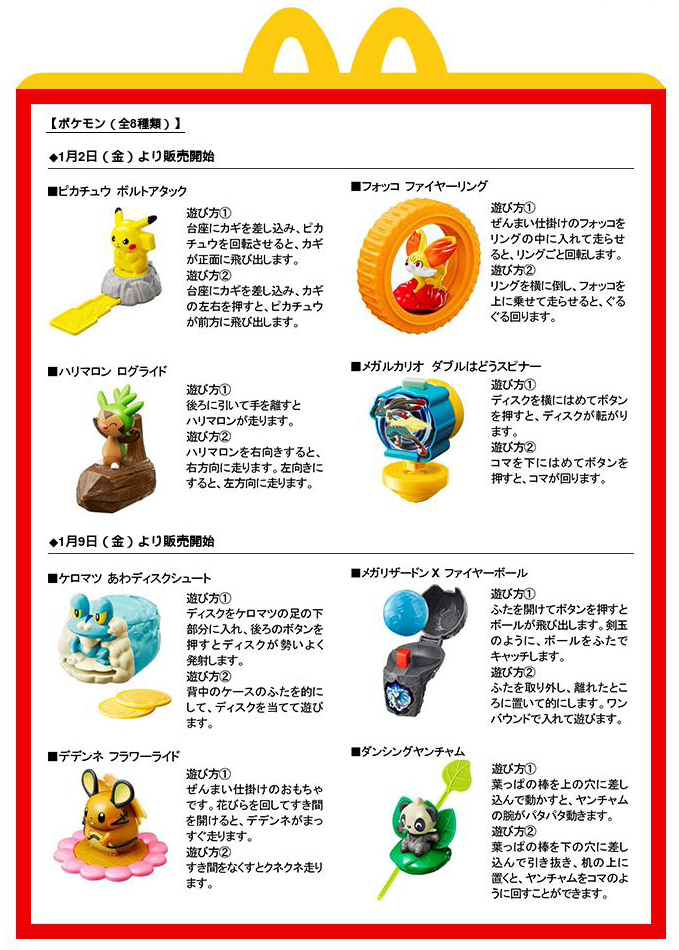 Videos and a commercial featuring
Abareru-kun
from
Pokémon Get TV
will
begin being shown on the McDonald's website and on TV starting January 2nd, 2015
.
Pokémon Tretta and Pokémon Scrap Special Gifts
As an added bonus, on January 2nd, 3rd and 4th, 2015, those that purchase a Happy Set will also receive a 1 of 3 special Pokémon Tretta's: Pikachu, Xerneas and Yveltal. On January 10th, 11th and 12th, a
Pokémon Scrap serial code card
will be distributed with each Happy Set purchased.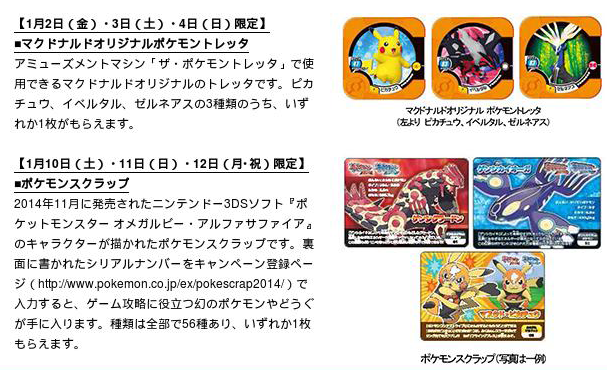 Source:
http://www.mcd-holdings.co.jp/news/2014/promotion/promo1225a.html

Article edited on 2015-01-03 10:44:14 by Sunain