News Tag Filter:
Movie
Dec 12
The official Japanese Movie 18 website launched today.
Pokémon the Movie XY 2015
will premiere in Japanese theaters July 18th, 2015. The website includes bios on the characters, posters and a brief trailer.
The Legend is Stirring...
Character Profiles
Picture
Biography
Mega Rayquaza:
Species: Sky High Pokémon
Type: Dragon/Flying
Height: 10.8 m
Weight: 392.0 kg
Ability: Delta Stream
Primal Kyogre:
Species: Sea Basin Pokémon
Type: Water
Height: 9.8 m
Weight: 430.0 kg
Ability: Primordial Sea
Primal Groudon:
Species: Continent Pokémon
Type: Ground/Fire
Height: 5.0 m
Weight: 999.7 kg
Ability: Desolate Land
Posters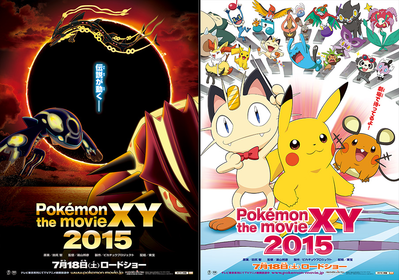 Special Wallpaper
Teaser Trailer
Short
No details on a movie short were made, though
a Tweet from the official Pokémon Movie twitter
mentioned that there would indeed be one this year as well.
Source:
http://www.pokemon-movie.jp/

Article edited on 2014-12-13 12:07:05 by Sunain
Dec 10
TV Tokyo has updated the Television Guide listing for the
Oha Suta
episode that airs on Thursday, December 11th, 2014 at 6:45am JST. The guide lists that the worlds first teaser video for the upcoming Pokémon Movie will debut during the show which should reveal the preliminary title for the movie. In addition to the teaser trailer, the weekly Pokémon Tretta School segment will also be broadcast. The trailer will also be shown during
Pokémon Get TV episode 61
which airs on TV Tokyo on Sunday December 14th, 2014 at 7:30am JST.
【ニュース】明日、12月11日(木)の「おはスタ」で、来年のポケモン映画について、重大発表するぞ!「おはスタ」は、テレビ東京系で放送中!明日、あさ6:59からの生放送をチェック!早起きしてみてね! http://t.co/mvJXKu3pLy #pokemon_movie

— ポケモン・ザ・ムービーXY (@pokemon_movie) December 10, 2014
Source:
http://www.tv-tokyo.co.jp/program/detail/14338_201412110645.html
Pokémon the Movie XY 2015 Teaser Trailer
The preliminary title for the movie was revealed at the end of the trailer as:
Pokémon the Movie XY 2015
. The full title should be revealed sometime in February of 2015. After debuting on Oha Suta, the trailer was available on the official Japanese Pokémon YouTube account.

Article edited on 2014-12-10 11:19:21 by Sunain
Nov 05
The official Pokémon website has posted the Movie 17 English dubbed prequel short
Pokémon Diancie Princess of the Diamond Domain
as part of the launch website for the 4th XY TCG expansion set
Phantom Forces
.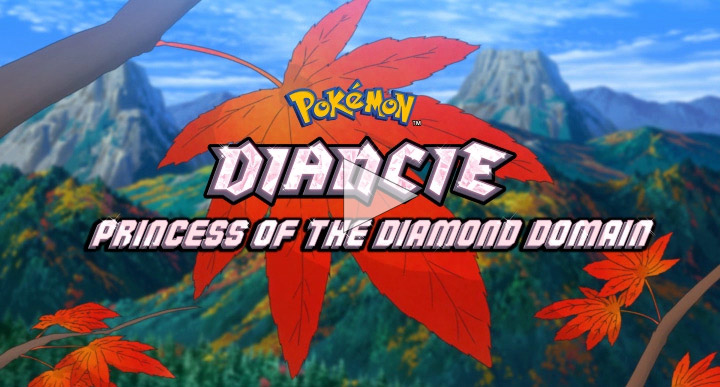 While on a journey to search for Xerneas, Diancie is awakened by a cry for help and goes to investigate. When Diancie's loyal Carbink subjects discover that their princess has wandered off and decide to follow, all four of them find themselves in a sticky situation!
Source:
http://xy4.pokemontcgxy.com/diancie/movie-time/

Article edited on 2014-11-05 02:11:20 by Sunain
Oct 31
Nintendo of Canada has announced that a special screening of Pokémon the Movie: Diancie and the Cocoon will take place in Toronto for Canada's Pokémon Video Game Event and it is free for the first 650 people.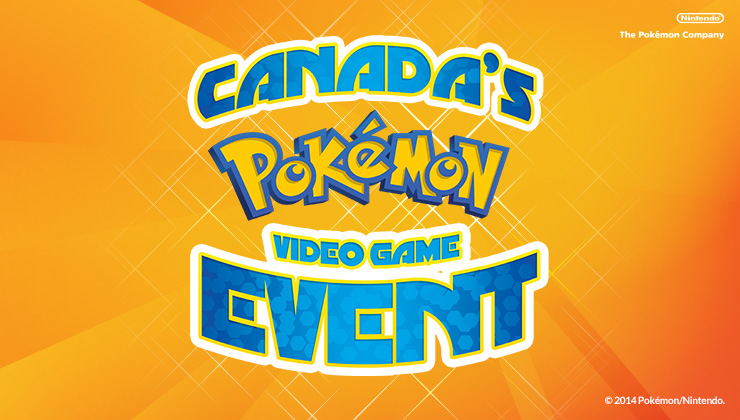 Canada's Pokémon Video Game Event
Join Nintendo of Canada at Bloor HotDocs Cinema in Toronto on November 8th from 11:00am to 2:30pm to celebrate all things Pokémon! Whether you are a fan of the games or the movies, everyone is invited to bring their friends and family to Canada's Pokémon Video Game Event.
A free download code for a Special Demo Version of the Pokémon Omega Ruby or Alpha Sapphire games will be given to event guests!
Other activities on-site include photos with Pikachu, Pokémon-themed face painting, Pokémon Art Academy demo stations, and Pokémon Omega Ruby and Alpha Sapphire demo stations.
The first 650 guests will receive a free ticket to a showing of Pokémon the Movie: Diancie and the Cocoon of Destruction that will play from 2:30pm - 4:00pm after the main event. Arrive early if you are keen to watch the special screening as tickets will be given on a first come, first served basis.
When: November 8th – Main event: 11:00am - 2:30pm, Movie screening: 2:30pm – 4:00pm
Where: Bloor HotDocs Cinema at 506 Bloor St W, Toronto
Source:
http://www.nintendo.com/en_CA/whatsnew/detail/xU9UVur5oyumhkrOurHk8_rxDTfUluQI

Article edited on 2014-10-31 10:59:39 by Sunain
Oct 10
The
official Japanese Pokémon Movie website
has updated to announce that Pokémon The Movie XY 2 will be released in theaters in Japan in the summer of 2015. A brief teaser trailer was also posted which featured Primal Groudon and Primal Kyogre. This is the same teaser trailer was shown at the end of this
years movie
.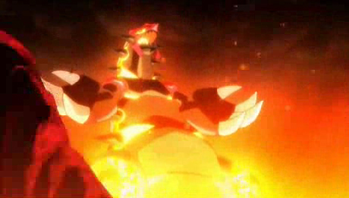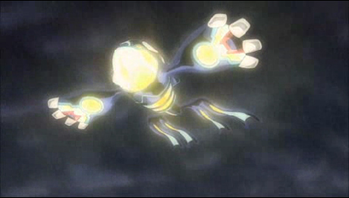 Source:
http://www.pokemon-movie.jp/

Article edited on 2014-10-10 02:02:46 by Sunain
Aug 17
Japanese Actress Rika Adachi (足立梨花), who plays Marilyn in the
17th Pocket Monsters movie
, did a few part time shifts at the
Poke'mon the movieXY Exhibit ~Meet Pikachu at the Roppongi Hills Observation Deck~ (Poke'mon the movieXY展 ~六本木ヒルズ展望台でピカチュウに会おう!~) Pikachu Cafe
on August 17th, 2014. Dressed up in a Pikachu themed maid costume, Rika said that while she insists she's not sexy in the slightest, she enjoyed the attention she got from wearing the outfit. The Pikachu Cafe is proving to be a very popular attraction with some people having to wait up to 200 minutes to be seated.
More images from her shift are on the Imageboard thread
.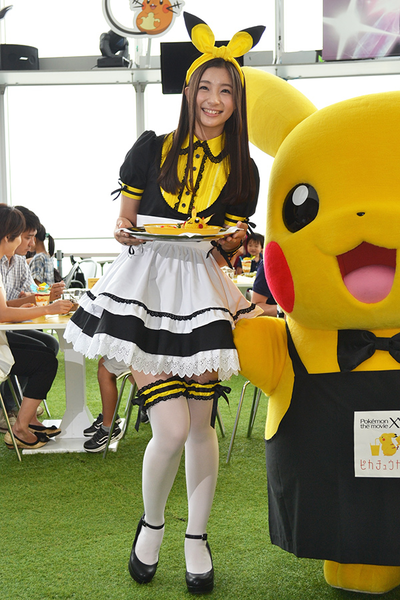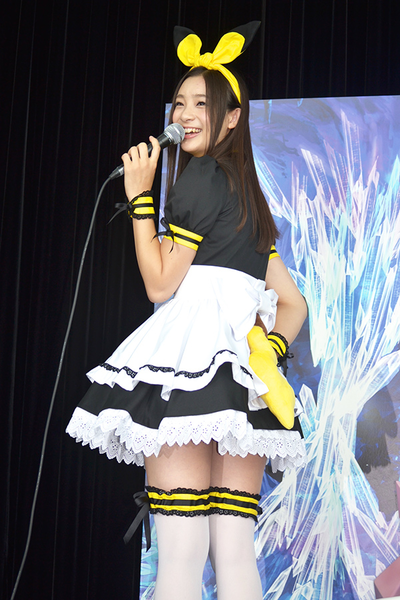 Sources:
http://www.cinemacafe.net/article/2014/08/17/25357.html
,
http://topics.jp.msn.com/entertainment/movie/article.aspx?articleid=5475871

Article edited on 2014-08-17 04:23:02 by Sunain