Welcome to PocketMonsters.net
PocketMonsters.net
is a fansite dedicated to all things Pokémon (ポケモン) and Pocket Monsters (ポケットモンスター). We are the premier site for news and information about all aspects of the franchise from around the world. We cover the
Anime
,
indexing the music
, the
Trading Card Game
, the
Games
, the
variety shows
, have a
large imageboard
,
forum
and much more.
Follow us on Twitter
and
Subscribe to our RSS Feed
for the latest updates!
Latest News

23 Jul
19 Jul
14 Jul
12 Jul
07 Jul
News Tag Filter:
Press Release
Jul 23
Pokémon GO Fest Chicago
was held in downtown Chicago, Illinois, USA at the beautiful Grant Park on July 22nd, 2017 but the event did not go as planned as it was plagued with technical issues. Cell phone networks from Verzion, Sprint and AT&T were overloaded and did not function properly causing people at the event to be unable to play the game.
The Pokémon GO Fest Live Stream
was also plagued with technical issues from audio static that made people sound robotic, to video streaming issues and also video quality issues. Hopefully Niantic will learn from this mistake and
order portable cell phone towers
that are now common at major sporting events and concerts like Coachella. Junichi Masuda also attended the event.
Twitter Posts:
Legendary Pokémon Articuno and Lugia are here! #AdventureTogether https://t.co/wKNLY7I9aA pic.twitter.com/dA1R3PrlMW

— Pokémon GO (@PokemonGoApp) July 23, 2017
Trainers, we're aware of server and connectivity issues impacting #PokemonGOFest and are working as quickly as possible to address them.

— Pokémon GO (@PokemonGoApp) July 22, 2017
Blog update! Thank you Chicago!https://t.co/kaZPMEskuf

— 増田順一@GAME FREAK inc. (@Junichi_Masuda) July 23, 2017
Niantic Pokémon GO Fest Chicago Update
Today at Pokémon GO Fest in Chicago, technical issues created problems for a large number of players attending the event. From everyone at Niantic, we apologize to all of the Trainers who came out to Pokémon GO Fest today. Although we were able to solve many of the technical issues, we were not able to offer every attendee a great experience.
Niantic is taking the following steps immediately:
All registered attendees will soon receive an email with instructions on how to receive a full refund for the cost of their ticket. These instructions will be sent to the email addresses associated with your Pokémon GO account.
All registered attendees will receive $100 in PokéCoins in their Pokémon GO account.
Special Pokémon, Eggs, and check-in PokéStops appearing during Pokémon GO Fest have had their range increased to a two mile radius surrounding Grant Park through Monday morning, July 24. These Pokémon and Eggs will only be visible to Pokémon GO Fest attendees who validated the QR code they received when they entered Pokémon GO Fest. Attendees who were unable to validate their QR code during the event can do so through the special PokéStops through Monday morning.
All registered attendees will have the Legendary Pokémon, Lugia, added to their account.
We appreciate the patience of all the Trainers who joined us in Chicago this weekend. We will strive to make sure our experiences are of the highest quality going forward.
Source:
http://pokemongo.nianticlabs.com/en/post/pokemongofestupdate

Article edited on 2017-07-23 02:47:19 by Sunain
Jul 19
Pokémon GO is in the process of being updated to version 0.69.0 for Android and 1.39.0 for iOS devices. Below are some release notes and comments from the development team.
Added icons to the Pokémon information screen to indicate how the Pokémon was caught.
Added the ability for Trainers to spin the Photo Disc at a Gym after completing a Raid Battle.
Added the ability for Trainers to send Berries to their Pokémon defending Gyms through the Pokémon info screen when they are not nearby. Motivation regained will be less effective through this method.
Added the ability for Trainers to give Berries to Pokémon defending Gyms if their motivation meter is full.
Improved Pokémon Collection screen search functionality.
Fixed an issue where Trainers were unable to complete Raid Battles started before time expired on the map view.
Fixed an issue where Pokémon are not properly returned to their Trainer after defending a Gym.
Various bug fixes.
Source:
http://pokemongo.nianticlabs.com/en/post/ver-update-071817
Jul 14
Tapu Koko will be available via Nintendo Network from July 14th, 2017 to August 14th, 2017. Be sure to get it while you can!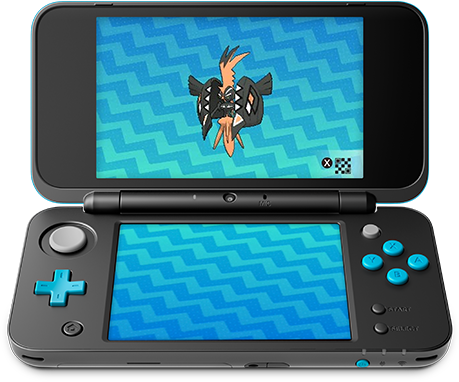 Tapu Koko Shines This Summer!
Celebrate the Legendary Pokémon Shiny Tapu Koko in Pokémon Sun and Pokémon Moon, the Pokémon TCG, and beyond!
Add the majestic Shiny version of Tapu Koko to your Pokémon Sun or Pokémon Moon game via Nintendo Network! Ordinarily yellow, the Shiny version of the Island Guardian's shell-like arms are black, giving it an instantly recognizable look.
Have Electrifying Battles!
This Tapu Koko is not just special in its appearance, but in its skill in battle. Set the tempo with Tapu Koko's Electric Surge Ability, which creates an Electric Terrain when Tapu Koko enters the field. If Tapu Koko is holding the Electric Seed it comes with, the Pokémon's Defense will also increase!
Tapu Koko's signature Nature's Madness move halves the HP of its target, and two Electric-type moves, Discharge and Electro Ball, are sure to shock your opponent's Pokémon in multiple ways. Plus, with the Speed-boosting Agility move, you can stay one step ahead of your foe.
Unleash Powerful Z-Moves!
When Tapu Koko is holding a Z-Crystal, it can become even more powerful! Have it hold Tapunium Z to convert its Nature's Madness move into the huge Guardian of Alola attack, which knocks off 75% of the target's HP. Or give it Electrium Z to unlock the Gigavolt Havoc attack, which deals an unbelievable 160 base damage.
Tapu Koko Details
Pokémon
Info
Level: 60
Type: Electric / Fairy
Ability: Electric Surge
Held Item: Electric Seed
Moves: Nature's Madness, Discharge, Agility, Electro Ball
To get Tapu Koko in your Pokémon Sun or Pokémon Moon game:
Select Mystery Gift on the main menu.
Select Receive Gift.
Select Get via Internet, and then Yes to connect to the Internet.
Watch as you receive Tapu Koko.
Speak to the delivery person in any Pokémon Center to pick up Tapu Koko.
Be sure to save your game!
Source:
http://tapukoko.pokemontcg.com/en-us/

Article edited on 2017-07-14 04:42:16 by Sunain
Jul 12
Nintendo will be promoting Pokkén Tournament DX at EVO July 14th, 2017 and July 15th, 2017. They are hoping to get some professional players signed up into the Academy "which provides a direct line of communication between Nintendo and the Pokkén Tournament DX players".
Nintendo Fans and Fighting Game Pros Invited to Join the Pokkén Tournament DX Academy at EVO
WHAT: EVO is one of the world's largest events for fighting game fans and professional competitors all over the world. Over three days in Las Vegas, EVO hosts a variety of tournaments and exhibitions for the community to showcase the love and universal appeal of competitive video games.
This year, Nintendo is attending the event with a booth space featuring playable kiosks for the Pokkén Tournament DX fighting game, which stars popular Pokémon characters and launches for the Nintendo Switch console on Sept. 22. During EVO, Nintendo will be playfully "recruiting" people to join the virtual Pokkén Tournament DX Academy, which provides a direct line of communication between Nintendo and the Pokkén Tournament DX players.
By signing up for the Academy, members will receive exclusive tips and tricks directly from Nintendo and the game's development team, as well as invitations to a special Nintendo event at PAX West in Seattle.
EVO will feature visually engaging posters promoting the Academy, as well as a sign-up sheet at Nintendo's booth. Fans and pro players who sign up will be entered into an on-site drawing for the chance to win a Nintendo Switch system and the Pokkén Tournament DX game when it launches on Sept. 22.
WHO: Pro fighting game players, Nintendo and fighting game fans
WHEN: July 14-15 10 a.m.-8 p.m. PT
WHERE: EVO
Mandalay Bay – South Convention Center – Nintendo Booth (No. 121)
3950 S. Las Vegas Blvd.
Las Vegas, NV 89119
Source:
https://press.nintendo.com

Article edited on 2017-07-12 10:24:17 by Sunain
Jul 12
Niantic has announced further details about Pokémon GO events that will take place around the world during July, August and September of 2017.
The Chicago event was previously announced during the First Anniversary of Pokémon GO press release
.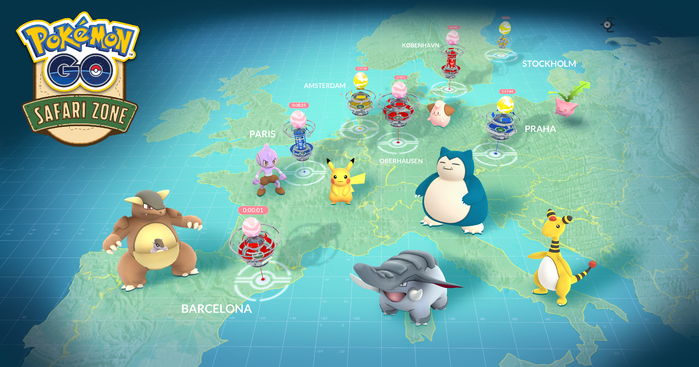 Pokémon GO events around the world!
Trainers, Over the next few months, we'll be hosting a number of events taking place around the world in celebration of Pokémon GO's one year anniversary. No matter where you live, you're invited to join in the fun!
Pokémon GO Fest Chicago
Pokémon GO Fest (Saturday, July 22 taking place in Grant Park, Chicago, IL) is fast approaching, and we hope you're all as excited as we are. We wanted to share some details about how Pokémon GO Trainers everywhere can participate in a global challenge with Trainers at the event to unlock special rewards worldwide.
During the day, there will be three Challenge Windows in which Trainers everywhere will work alongside those in Chicago to unlock global rewards. During the Challenge Windows, Trainers in Grant Park will attempt to unlock perks for Pokémon GO players around the world by catching certain types of Pokémon. Each Pokémon- type will be tied to a different perk, so Trainers at the park will need to carefully choose which Pokémon they catch. Will those in attendance try to catch Electric-type Pokémon to reduce the distance required to hatch Eggs, or Grass-type Pokémon to increase Stardust bonuses, or other Pokémon- types to secure a variety of other bonuses? Join in the action and find out!
Meanwhile, Trainers outside of Chicago will attempt to catch as many Pokémon as possible during the Challenge Windows to extend the duration of the bonuses unlocked by those attending the event. If Trainers around the world catch enough Pokémon, a mystery challenge will be unveiled in Grant Park that, once completed, will unlock an extra-special bonus across the globe. Trainers everywhere will want to grab their friends and family to help make this the biggest celebration in Pokémon GO's history!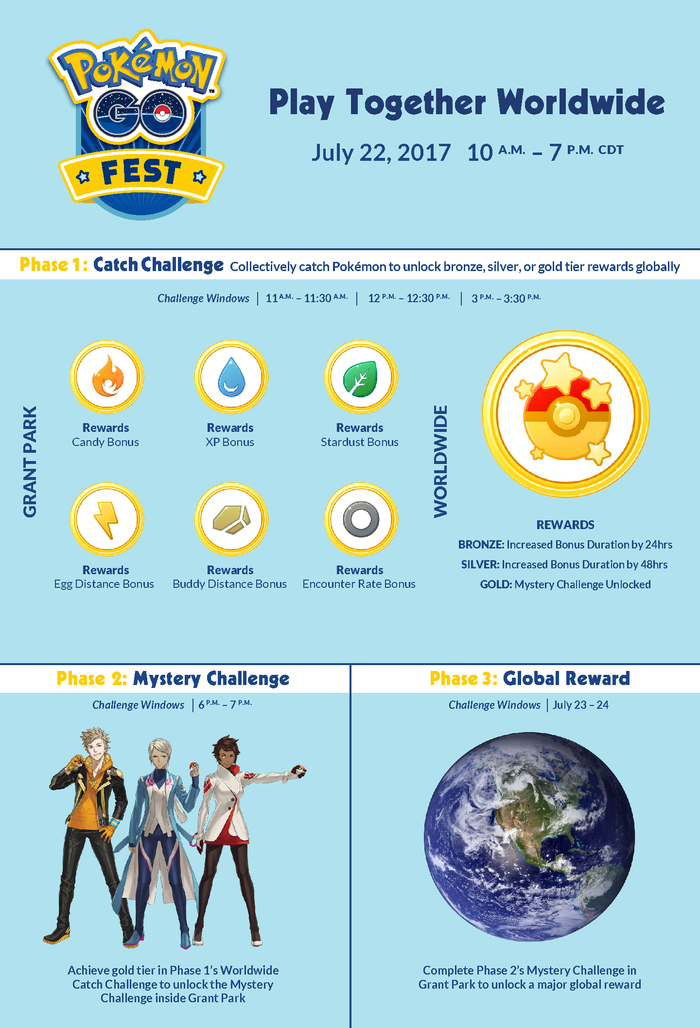 Pokémon GO Safari Zone Events in Europe
We're excited to announce that a variety of Pokémon GO Safari Zone events will be taking place at select Unibail-Rodamco shopping centers during August and September!
 August 5, 2017
 Fisketorvet—Copenhagen, Denmark
 Centrum Cerny Most—Prague, Czech Republic
 August 12, 2017
 Mall of Scandinavia—Stockholm, Sweden
 Stadshart Amstelveen—Amstelveen, The Netherlands
 September 16, 2017
 CentrO—Oberhausen, Germany
 Les Quatre Temps—Paris, France
 La Maquinista—Barcelona, Spain
All seven Pokémon GO Safari Zone events will give Trainers the opportunity to catch a wide variety of Pokémon in special zones featuring Pokémon originally encountered in the Kanto and Johto regions, including some Pokémon never before encountered in Europe! Additionally, Trainers in attendance will join forces to take on unique and powerful Raid Bosses that will be making appearances at these events.
Pikachu Outbreak in Japan
The Pokémon Company will be hosting its annual Pikachu Outbreak event in Yokohama, Japan, from August 9–15, where a special Pokémon GO experience is taking place. More information about Pikachu Outbreak will be unveiled by The Pokémon Company in the coming days, so stay tuned for all the exciting details!
Source:
http://pokemongo.nianticlabs.com/en/post/gosummerevents

Article edited on 2017-07-12 10:13:48 by Sunain
Jul 07
Niantic has announced that they have partnered with Big Heritage in the United Kingdom to encourage community engagement and education. Pokémon GO event will take place Saturday July 22nd, 2017 and Sunday, July 23rd, 2017 across Chester, United Kingdom including activities at Chester Castle which will be open to the public for the first time in 20 years!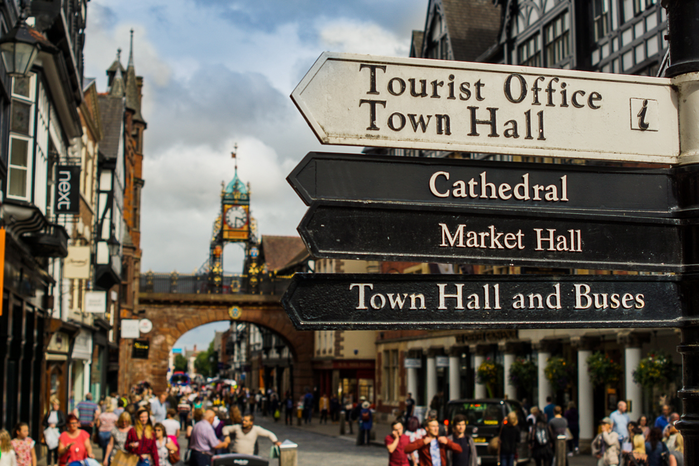 Big Heritage and Pokémon GO team up in the ancient city of Chester
Niantic, Inc., the developer, and publisher of Pokémon GO, The Pokémon Company International and Big Heritage, the UK heritage organization have partnered to curate historical locations throughout the ancient city of Chester within Pokémon GO to encourage community engagement and education.
On the weekend of Saturday 22nd and Sunday 23rd of July, events will be staged across Chester, including activities based at Chester Castle, which will be open to the public for the first time in 20 years. Visitors to the city will be able to take part in a number of fun trail activities, with in-game and real-world surprises for Pokémon GO players. The weekend of events coincides with the annual Chester Heritage Festival, which celebrates the heritage of one of the world's most historic cities.
Chester will play host to Pokémon GO Trainers visiting the UK from around the world, turning historical sites into PokéStops that players can interact with. Big Heritage will also be working with schools across the Cheshire and Merseyside regions as part of an initiative to encourage young people to explore and learn about their local area by playing Pokémon GO together.
Niantic CEO and founder John Hanke said "I am incredibly excited about this partnership linking local history and Pokémon GO. We love the idea of using mobile games as a motivation for families to play outside together and perhaps to learn something interesting while they are at it!"
Big Heritage founder Dean Paton said "We are so excited about working with Niantic, Inc., who are true innovators in their field, and as passionate as we are about getting people exploring and learning about the world around them. It's a genuine coup for Chester to be the 'test bed' for some amazing new ideas, and we hope we can use the game based on the iconic and beloved Pokemon brand as a tool for helping more people get excited about the past."
Sources:
https://nianticlabs.com/blog/bigheritage/
and
http://bigheritage.co.uk/big-heritage-and-pokemon-go-team-up-in-the-ancient-city-of-chester/

Article edited on 2017-07-07 12:22:48 by Sunain