Latest News

23 Sep
16 Sep
14 Sep
02 Sep
24 Aug
21 Aug
News Tag Filter:
Press Release
Sep 23
The Pokémon Company International announced a new English TCG expansion called
XY BREAKthrough
which will be released on
November 4th, 2015
. The will feature cards from the upcoming XY8 expansion set
Blue Shock (青い衝撃)
and
Red Flash (赤い閃光)
which will be released in Japan on
September 26th, 2015
.

Newest expansion to the Pokémon Trading Card Game will break through in November!
New BREAK Evolution game mechanic coming to the Pokémon Trading Card Game in Pokémon TCG: XY—BREAKthrough very soon.
Pokémon TCG: XY—BREAKthrough is the newest expansion to the Pokémon Trading Card Game franchise. Booster packs and two theme decks—Burning Spark and Night Striker—will be available in stores on November 4, 2015, introducing over 160 new cards to collect and play. Pokémon BREAK Evolution opens a new path to power that builds on a Pokémon's existing strengths and creates all-new battling options! One world of technology, one world of nature, and all the wonders of BREAK Evolution are yours to explore in the Pokémon TCG: XY—BREAKthrough expansion!
Key Features of the Pokémon TCG: XY—BREAKthrough Expansion
· New BREAK Evolution game mechanic—When a Pokémon evolves into a Pokémon BREAK, it gets an HP boost and a new attack or Ability, but it also gets to keep its existing attacks! Pokémon BREAK cards have a landscape design, unique foil pattern, and uniquely rendered art.
· 6 new Pokémon BREAK including Chesnaught BREAK and Zoroark BREAK
· 8 new Pokémon-EX including 4 new Mega Evolution Pokémon, plus 20 Trainer cards, including 2 full-art rare Ultra Trainer cards
· Booster packs—Packs of 10 additional cards selected from the expansion will be available.
· Two new theme decks—These 60-card preconstructed decks are designed to introduce players to the Pokémon TCG by enabling them to play right away. Each will include 59 standard cards and 1 special foil card.
XY—BREAKthrough theme decks and booster packs each include one in-pack code card that unlocks a virtual deck or 10 virtual cards from the XY—BREAKthrough expansion in the Pokémon Trading Card Game Online at www.pokemon.co.uk/tcgo. The Pokémon TCG Online is also now available on iPad via the App Store.
The Pokémon Trading Card Game (TCG) is a collectible and competitive trading card game. In the competitive Pokémon TCG, each player constructs a deck of 60 cards and uses it to battle against other players in fast-paced, strategy-oriented play. Since the debut of the Pokémon TCG in 1996, more than 21.5 billion cards have been shipped to 74 countries around the world.

Article edited on 2015-09-23 10:18:44 by Sunain
Sep 16
Pokémon: Symphonic Evolutions
will have its first tour location in Europe. It will take place in London, England on December 20th, 2015 at 8:00 p.m. at the Eventim Apollo.
Our tour locations page for Pokémon: Symphonic Evolutions has been updated with all the latest locations
.
Just announced! #PokemonSymphony will be coming to London! Tickets on-sale soon! Hope we can catch you there! http://t.co/RIqOrGMv9P

— Pokémon Symphony (@pokemonsymphony) September 16, 2015
Press Release
Pokémon: Symphonic Evolutions, the official live event celebrating the world-renowned video game, will receive its European Premiere on Sunday 20th December at the Eventim Apollo Hammersmith in London, following sold-out performances across North America.
With Susie Benchasil Seiter conducting the Royal Philharmonic Concert Orchestra in London, Pokémon: Symphonic Evolutions combines a full orchestra and large-screen video projections to bring to life newly expanded musical themes and visual material directly inspired by the game.
Officially endorsed by The Pokémon Company International and produced by Princeton Entertainment, Pokémon: Symphonic Evolutions features music composed by Chad Seiter (based on the game themes composed by Junichi Masuda) and animation conceptualized and directed by Jeron Moore, the same team behind The Legend of Zelda: Symphony of the Goddesses.
Performances of Pokémon: Symphonic Evolutions create an opportunity for fans, old and new, to catch, battle and trade Pokémon from their favourite games; cosplay, and the opportunity to meet Susie, Chad, and Jeron during the after show poster signing.
Sources:
http://www.eventim.co.uk/tickets.html?fun=evdetail&doc=evdetailb&key=1487548$6418135
and
https://twitter.com/pokemonsymphony/status/644179368835723265

Article edited on 2015-09-16 09:15:40 by Sunain
Sep 14
As a follow up to the news announced in the October 2015 issue of Corocoro
, a press release was distributed and the official Pokémon website released more information on Zygarde formes.
High resolution pictures from the press release have been posted on our Imageboard thread
.
Preliminary details of Ash's Greninja
have also been added to our
Anime Character Database
.
See New Zygarde Formes in Animation News from Japan!
The latest season of Pokémon has been announced in Japan. See new Zygarde Formes and a new look for Ash's Greninja!
In big animation news from Japan, new forms for Zygarde and Ash's Greninja have been revealed! In the latest season of Pokémon animation, the Legendary Pokémon Zygarde is discovered to have multiple Formes as it develops into the Pokémon you already know...and beyond!
Picture
Information
Zygarde Cell:
This stage has been identified as the single Cells that make up Zygarde. Cells do not possess any will or thought processes. They're found scattered throughout the region. Since they can't use any moves, researchers question whether they can even be called Pokémon!
Zygarde Core:
At this stage, this aspect of Zygarde is little more than a part of the Pokémon's brain. Unlike the Cells, the Cores are self-aware and can communicate with Cells and other Cores via telepathy. When a change occurs in the local region's ecosystem, Cores have been known to take action.
Zygarde 10% Forme:
Zygarde 10% is the Forme that the Zygarde Core takes when it gathers 10% of the Cells nearby. Capable of traveling over 60 mph (100 km/h), it defeats enemies with its sharp fangs and its incredible speed.
Zygarde 50% Forme:
This Legendary Pokémon watches over and maintains the local ecosystem. Until recently, this was the only known Forme of Zygarde. In actuality, this Forme only has 50% of the Cells in its structure.
Zygarde Complete Forme:
This is the perfect Forme that Zygarde takes when the Core gathers 100% of the Cells. When the ecosystem is under threat, and the Core concludes that the 50% Forme will be unable to deal with it, the Core takes on the Complete Forme. Its power is said to be greater than that of the Legendary Pokémon Xerneas and Yveltal!
Ash-Greninja:
Plus, Ash's Greninja takes on a mysterious new appearance in the latest season! Ash-Greninja is the form that Greninja takes when the bond between it and Ash is raised to the limit. The strength of their bond changes Greninja's appearance, and it takes on the characteristic look of Ash's attire. This phenomenon is also said to have happened just once several hundred years ago in the Kalos region, but it remains shrouded in mystery.
Source:
http://www.pokemon.com/us/pokemon-news/see-new-zygarde-formes-in-animation-news-from-japan/

Article edited on 2015-09-14 01:50:28 by Sunain
Sep 02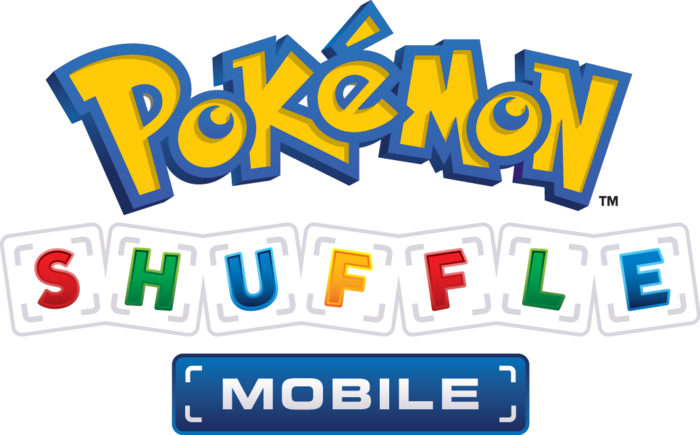 The Pokémon Company International announced today that Pokémon Shuffle Mobile is now available for download at no charge on the App Store and on Google Play.
The mobile version launched in Japan during the last week of August 2015 but it is now available worldwide
.
Apple iOS Version:
https://itunes.apple.com/us/app/pokemon-shuffle-mobile/id1014919815?mt=8
Google Android Version:
https://play.google.com/store/apps/details?id=jp.pokemon.poketoru&hl=en
Published by The Pokémon Company, Pokémon Shuffle Mobile is an exciting puzzle game where fans can deal damage against wild Pokémon by matching three or more Pokémon vertically or horizontally. Wild Pokémon that are defeated can be caught when a stage is cleared. By utilizing Mega-Evolved Pokémon, levelling up their own Pokémon, and matching types with wild Pokémon, players can battle through difficult stages. Fans can check on their friends' progress via Facebook and help them progress by sending mini Hearts. Hearts are used whenever a stage is played, and five mini Hearts make a whole Heart. With over 150 Pokémon available at launch, deep strategy-driven gameplay, intuitive controls, and dazzling visuals, Pokémon Shuffle Mobile has something for everyone.
Mobile Release Trailer

Article edited on 2015-09-02 02:06:57 by Sunain
Aug 24
Nintendo announced in a press release today that
Pokémon Super Mystery Dungeon
launches in North America on November 20th, 2015 with a suggested retail price of $39.99 USD. The Mewtwo amiibo from Super Smash Bros. launches on in North American on November 13th, 2015 with a suggested retail price of $12.99 USD.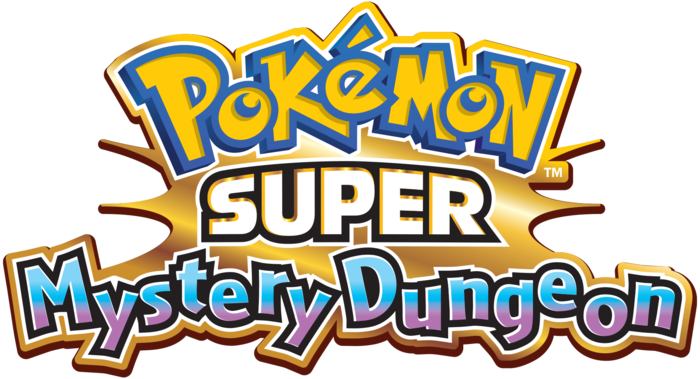 Pokémon Super Mystery Dungeon launches on November 20, 2015!
Look forward to the launch of Pokémon Super Mystery Dungeon on November 20 2015, continuing in the legacy of the exciting Pokémon Mystery Dungeon video games! With dungeon layouts that change every time you enter them, the fun never ends! Battle alongside Legendary and Mythical Pokémon to save the world from a crisis in a tale of unprecedented scale.
You'll get to pick one of 20 Pokémon to become your partner. With the Pokémon you choose, head out on a quest to encounter all 720 Pokémon, including Legendary and Mythical Pokémon. Set off on a grand adventure as you explore ever-changing Mystery Dungeons and connect with Pokémon to save the Pokémon world!
Sources:
http://www.pokemon.com/us/pokemon-video-games/pokemon-super-mystery-dungeon/
and
http://www.businesswire.com/news/home/20150824005374/en/Nintendo-Packs-2015-Huge-Lineup-Games
Mewtwo amiibo Box Art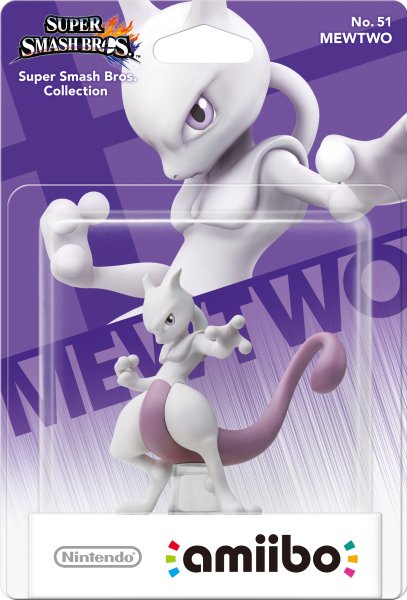 Article edited on 2015-08-24 06:44:45 by Sunain
Aug 21
At the Opening Ceremonies of the 2015 Pokémon World Championships, it was announced that
Pokkén Tournament
would be released on the Nintendo Wii U in the Spring of 2016.
Pokkén Tournament Battles Its Way onto Wii U
Arcade Hit Comes to Nintendo's Wii U in Spring 2016 - The Pokémon Company International and Nintendo today announced the upcoming release of Pokkén Tournament for Nintendo's Wii U. Currently an arcade game available only in Japan, Pokkén Tournament for Wii U will be released worldwide in spring 2016.
Developed in collaboration with BANDAI NAMCO Entertainment Inc., producers of TEKKEN®, one of the most successful fighting-game franchises in history, Pokkén Tournament brings Pokémon to life in a way never before seen, where Pokémon in battle move in direct response to the player's actions. The intuitive controls make this fighting game accessible to players of all skill levels, and the stunning visuals emphasise the size and power of each Pokémon.
"Pokkén Tournament combines the best elements of a traditional fighting game with an authentic Pokémon experience," said J.C. Smith, director of Consumer Marketing at The Pokémon Company International. "Fans will be thrilled to see their favourite Pokémon battle in a whole new way."
YouTube Trailer

Article edited on 2015-08-23 08:18:49 by Sunain