Welcome to PocketMonsters.net
PocketMonsters.net
is a fansite dedicated to all things Pokémon (ポケモン) and Pocket Monsters (ポケットモンスター). We are the premier site for news and information about all aspects of the franchise from around the world. We cover the
Anime
,
indexing the music
, the
Trading Card Game
, the
Games
, the
variety shows
, have a
large imageboard
,
forum
and much more.
Follow us on Twitter
and
Subscribe to our RSS Feed
for the latest updates!
News Tag Filter:
Rumor
Jan 06
The official Pokémon Twitter feed posted a tweet on Sunday January 6th, 2012 at 7:15am asking the question:
"Trivia time! How many possible evolutions of Eevee are there?"
. With the upcoming announcement on January 8th, 2013, this seems to be hinting to the fact that there will be a new Eevee Evolution revealed that day. A new Eevee evolution would be the
8
th one and the announcement is on January
8
th.

Currently in Pocket Monsters Best Wishes Season 2, one of Satoshi's rivals in the tournament is
Virgil
and he has all the current Eevee evolutions:
Vaporeon
,
Jolteon
,
Flareon
,
Espeon
,
Umbreon
,
Leafeon
and
Glaceon
. Also in Japan, a
Pokémon Center Eievui Event
just ended there, so Eevee is fresh in everyone's mind. It was also announced that the Movie 16 short that airs in Japanese theaters on July 13th, 2013 is
Pikachu and its Eievui Friends (ピカチュウとイーブイフレンズ)
which features Eevee and its evolutions.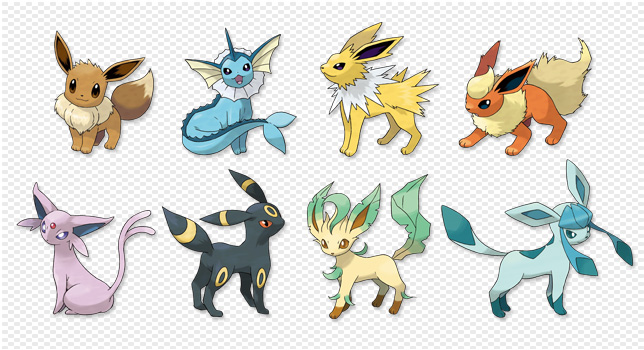 Source:
https://twitter.com/Pokemon/status/287940481814523905

Article edited on 2013-01-06 07:08:42 by Sunain