Latest News

20 Jun
06 Jun
12 May
25 Apr
19 Mar
18 Feb
News Tag Filter:
Toys
Jun 20
McDonalds Japan has revealed that they will be distributing Pokémon themed Happy Sets starting on July 11th, 2014. 8 toys will be available while supplies last. The sets are being released to promote the
17th Pocket Monsters movie The Cocoon of Destruction and Diancie
.
Available July 11th
① Pikachu Flying Propeller (ピカチュウ フライング プロペラ)
② Keromatsu Water Gun (ケロマツ 水でっぽう)
③ Dedenne Whistle (デデンネ ホイッスル)
④ Yveltal Spinner (イベルタル スピナー)
Available July 18th
⑤ Fokko Flying Propeller (フォッコ フライング プロペラ)
⑥ Harimaron Water Gun (ハリマロン 水でっぽう)
⑦ Diancie Whistle (ディアンシー ホイッスル)
⑧ Xerneas Spinner (ゼルネアス スピナー)
Source:
http://www.pokemon.co.jp/info/2014/06/140620_c02.html

Article edited on 2014-06-20 01:40:04 by Sunain
Jun 06

The International Tokyo Toy Show 2014 (東京おもちゃショー2014) takes place at the Tokyo International Exhibition Center (Tokyo Big Sight) West Exhibition Hall 1-4 3-11-1 Ariake, Koto-ku, Tokyo on June 12th, 2014 to June 15th, 2014. It is open to the public on June 14th and 15th.
Challenge Cup ~Lizardon Challenge!!~ (チャレンジカップ~リザードンに挑戦!!~) will be available for players to participate in. Those that win will get the Lizardon Trophy Tretta but for those that do not win, they will receive a Darumakka Rookie Tretta instead.
Tretta Leader Kenta (トレッタリーダーのケント)
will be on-hand.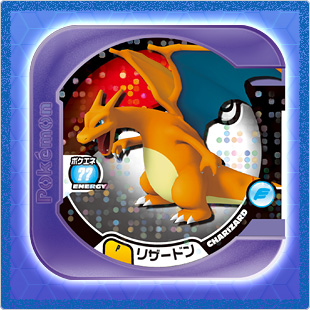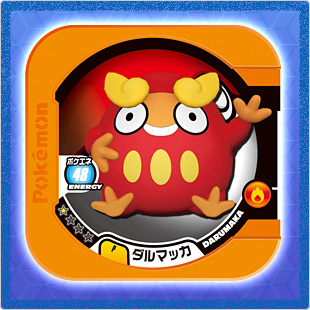 All participants will receive a Mega Stone randomly selected from the 5 available as well.

The official Pokémon Tretta website has announced that Rica Matsumoto and Gero will both be on-hand at the Takara Tomy booth in the Tretta corner on June 14th, 2014 and that there will be a performance of the anime theme song
Aim To Be A Pokémon Master (めざせポケモンマスター)
. 50 tickets will be distributed for the performance.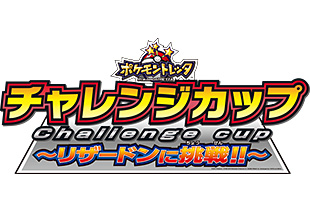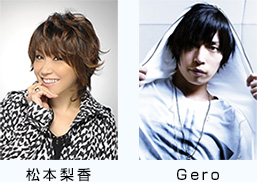 Sources:
http://www.toys.or.jp/toyshow/event_outline_en.html
and
http://www.pokemontretta.com/event/e140521/

Article edited on 2014-06-06 12:50:48 by Sunain
May 12
The Tokyo Pokémon Center revealed a poster for a Red
Nendroid
(ねんどろいど レッド). Those wishing to purchase it can get pre-order it at any of the Japanese
Pokémon Centers
or
Amazon's Pokémon Store
from May 24th, 2014 until June 29th, 2014 for 4500yen plus tax. The full price of 4860yen must be paid in full to pre-order. The release shipping date is September 27th, 2014.
The Red Nendroid includes:
Red figure parts:
3 Face Parts (表情パーツ3個), 4 arm parts (腕パーツ4個), 5 wrist parts (手首パーツ5個), and 3 leg parts (脚パーツ3個).
Included Pokémon:
Fushigidane (フシギダネ), Hitokage (ヒトカゲ) and Kamex (ゼニガメ).
Accessory Items:
Pokémon Zukan (ポケモンずか), Monster Ball (モンスターボール), Master Ball (マスターボール) and a Bag (リュック).
Image Source:
http://d.hatena.ne.jp/asami-1120/

Article edited on 2014-05-13 12:52:41 by Sunain
Apr 25
McDonald's has announced that their Happy Meals in the United States during May and June of 2014 will features toys based on Pokémon XY. Below is the full press release.

Pokémon Happy Meals Coming Soon to McDonald's Locations in the US
Pokémon XY Happy Meals arrive in participating McDonald's® restaurants across the United States beginning May 23, 2014, kicking off the latest Happy Meal® promotion between one of the world's most popular entertainment franchises and the leading food service provider. The Pokémon Company International continues its McDonald's Pokémon XY Happy Meal promotion in other major markets later in 2014.
Pokémon fans visiting US McDonald's locations between May 23 and June 12 can purchase a Happy Meal featuring one of 12 Pokémon Trading Card Game cards. The Happy Meal will also include one of 12 Pokémon battle launcher toys, each featuring either a classic Pokémon like Pikachu or Mewtwo, or a Pokémon first discovered in the blockbuster Pokémon X and Pokémon Y video games, like Chespin, Fennekin, Froakie, Xerneas, or Yveltal.
The Pokémon XY Happy Meal promotion will be supported by McDonald's through a fully integrated marketing campaign that includes television advertising, in-store POP, and online activities at HappyMeal.com. Fans who purchase a Pokémon XY Happy Meal can also unlock games and content via McPlay Power in the McPlay™ app for iOS and Android devices.
Pokémon features a wide array of offerings including video games, the Pokémon Trading Card Game, animation, and various licensed products, making it one of the most diverse and beloved entertainment franchises in the world. The highly anticipated Pokémon X and Pokémon Y became the fastest-selling video games for the Nintendo 3DS system, selling nearly 12 million copies worldwide since their October 2013 global launch and adding to the more than 245 million Pokémon video games sold to date. With more than 20 billion Pokémon TCG cards shipped globally and nearly 800 episodes currently in its animation library, Pokémon is a long-standing hit around the world.
Source:
http://www.happymeal.com/en_US/index.html#/Toys

Article edited on 2014-04-25 06:17:50 by Sunain
Mar 19
Initially revealed earlier in the year and in the
March 2014 issue of Corocoro
, further details and high resolution pictures of the Pokémon Mega Ring (ポケモンメガリング) have been released by Takara TOMY. The Mega Ring is a bracelet device that allows a Pokémon Trainer to instructed their Pokémon to Mega Evolve. The Pokémon Mega Ring toy reproduces every detail of the bracelet from the games and the anime. People can wear it around just like a real Pokémon Trainer. The Key Stone (キーストーン) is fitted in the center of the bracelet with the Mega Symbol pattern.
The Pokémon Mega Ring will go on sale in Japan on April 17th, 2014 for 1,080yen. A Pocket Monsters Pokémon Mega Ring Special Set (ポケットモンスター ポケモンメガリング スペシャルセット) featuring a Bashamo figure and a Burshamonite (バシャーモナイト) will go on sale the same day for 3,280yen.
Works with Pokémon Toys
Beginning with the release of the 3 Monster Collection Mega Evolution Packs (モンスターコレクション メガシンカパック) featuring Mega Lucario, Mega Mewtwo and Mega Burshamo in March of 2014, the Pokémon Mega Ring's Key Stone will emit 7 different colors when it comes in contact with Mega Stones included in those packs.
Works with Pokémon Tretta
The
The Pokémon Tretta Set 1: Witness the Mega Evolutions
, which is featured the Pocket Monsters X and Y series, will have an upgrade to allow players to use the Pokémon Mega Ring. In certain battles scenes, players can scan their bracelet on the Pokémon Tretta control panel to allow their Pokémon to Mega Evolve.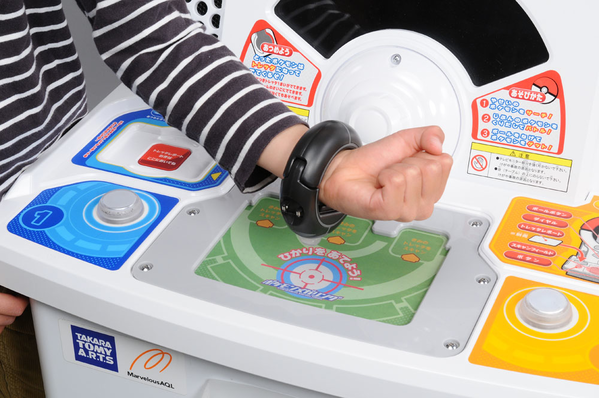 The Pokémon Mega Ring comes with a Burshamo Tretta. The Tretta has the Mega Evolution symbol on the front side.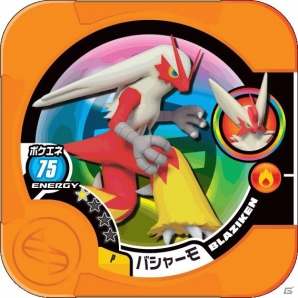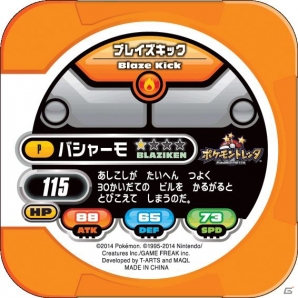 Pokémon Mega Ring Trailer
Source:
http://www.youtube.com/watch?v=8o9hrM4w6-8

Article edited on 2014-06-15 08:41:30 by Sunain
Feb 18
Toy Fair 2014 took place from February 16th, 2014 to February 19th, 2014 at the Jacob K. Javits Convention Center in New York City. 1,000+ exhibitors from around the world were at the show which is attended by retailers, wholesalers, importers, buying groups and trade guests from approximately 100 countries.
On October 4th, 2012,
Tomy International signed a multi-year deal
with The Pokémon Company International to expand its toy line around the world. Their 2014 Pokémon toy lineup was revealed at the Toy Fair 2014.
Pictures from the Toy Fair are available on the Imageboard thread
.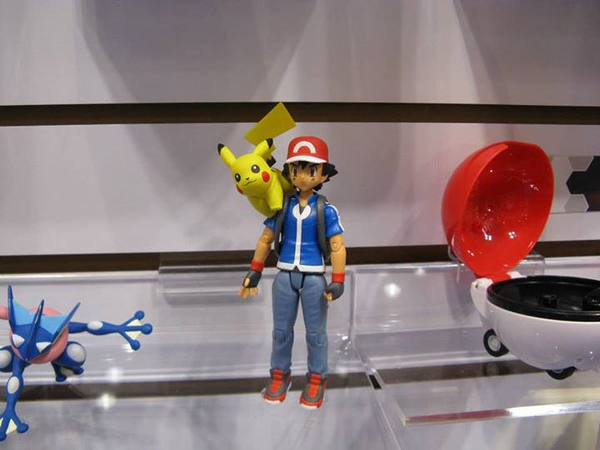 Press Release - TOMY Builds On Bestselling, Award-Winning Global Brands With Action And Innovation At Toy Fair 2014
TOMY International, a leading global designer, producer and marketer of a broad range of innovative, high-quality toys that kids love and parents ask for by name, previews its 2014 line-up at American International Toy Fair (Booth #2273). The Battroborg™ motion-controlled battling robot brand adds stealth, weaponized warriors, the sought-after Pokémon line expands with fun-filled role-play toys, and Chuggington StackTrack™ playsets feature working mega cranes, escalators and elevators that give die-cast engines a lift no matter how tall kids stack their track. In addition, TOMY unveils a brand new toy line as the newly-named master toy partner for Sonic the Hedgehog, while John Deere digs deeper into toys with its Gear Force preschool line.
"This year we are significantly expanding our offerings of innovative new toys across all our award-winning, best-selling owned and licensed brands," says Greg Kilrea, President and Chief Executive Officer of TOMY International. "We are able to achieve this by leveraging the talents and assets of our global resources, driving innovation in new and existing product lines and furthering our goal of delivering the best in branded play experiences to consumers throughout the world."
Highlights of what's new across TOMY brands for 2014 include:
Pokémon - As the exclusive licensee and distributor for Pokémon in categories including figures, figure accessories, plush, playsets, role-play and more, TOMY debuts its all-new line for one of the world's leading kids' entertainment franchises. New for 2014, TOMY premieres its first line of role-play items designed to help transform kids into Pokémon trainers. Highlights include:
Battle Ready™ Pikachu™ — I choose you Pikachu! Pikachu launches foam discs either off your shoulder or on a tabletop or floor. Includes Pikachu, an adjustable backpack harness with storage compartment, eight foam discs and two button cell batteries. Let the battle begin!
Trainer Gloves with Sound™ — Get ready to become a Pokémon Trainer with Ash's gloves! These gloves are motion activated, so when you pretend to throw your Poké Ball into battle, you hear four different sound effects.
Sources:
http://www2.toyassociation.org/
and
http://www.flickr.com/photos/toywiz/

Article edited on 2014-02-18 05:19:09 by Sunain