Latest News

19 Mar
18 Feb
14 Dec
11 Nov
06 Nov
01 Nov
News Tag Filter:
Toys
Mar 19
Initially revealed earlier in the year and in the
March 2014 issue of Corocoro
, further details and high resolution pictures of the Pokémon Mega Ring (ポケモンメガリング) have been released by Takara TOMY. The Mega Ring is a bracelet device that allows a Pokémon Trainer to instructed their Pokémon to Mega Evolve. The Pokémon Mega Ring toy reproduces every detail of the bracelet from the games and the anime. People can wear it around just like a real Pokémon Trainer. The Key Stone (キーストーン) is fitted in the center of the bracelet with the Mega Symbol pattern.
The Pokémon Mega Ring will go on sale in Japan on April 17th, 2014 for 1,080yen. A Pocket Monsters Pokémon Mega Ring Special Set (ポケットモンスター ポケモンメガリング スペシャルセット) featuring a Bashamo figure and a Burshamonite (バシャーモナイト) will go on sale the same day for 3,280yen.
Works with Pokémon Toys
Beginning with the release of the 3 Monster Collection Mega Evolution Packs (モンスターコレクション メガシンカパック) featuring Mega Lucario, Mega Mewtwo and Mega Burshamo in March of 2014, the Pokémon Mega Ring's Key Stone will emit 7 different colors when it comes in contact with Mega Stones included in those packs.
Works with Pokémon Tretta
The
The Pokémon Tretta Set 1: Witness the Mega Evolutions
, which is featured the Pocket Monsters X and Y series, will have an upgrade to allow players to use the Pokémon Mega Ring. In certain battles scenes, players can scan their bracelet on the Pokémon Tretta control panel to allow their Pokémon to Mega Evolve.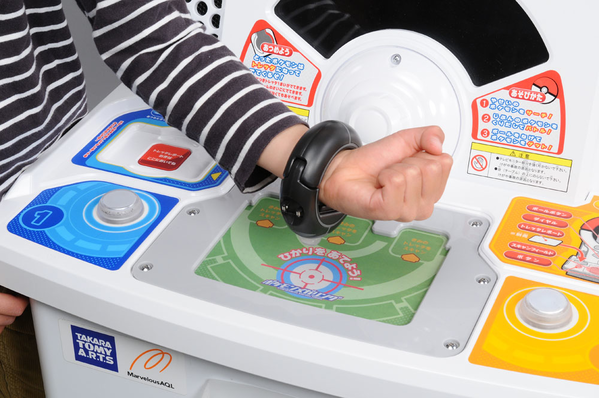 The Pokémon Mega Ring comes with a Burshamo Tretta. The Tretta has the Mega Evolution symbol on the front side.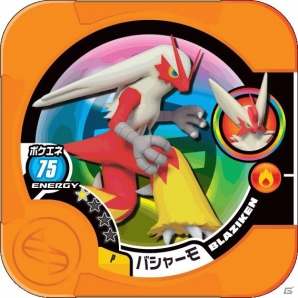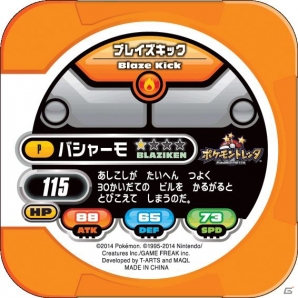 Pokémon Mega Ring Trailer
Source:
http://www.youtube.com/watch?v=8o9hrM4w6-8

Article edited on 2014-03-22 02:20:50 by Sunain
Feb 18
Toy Fair 2014 took place from February 16th, 2014 to February 19th, 2014 at the Jacob K. Javits Convention Center in New York City. 1,000+ exhibitors from around the world were at the show which is attended by retailers, wholesalers, importers, buying groups and trade guests from approximately 100 countries.
On October 4th, 2012,
Tomy International signed a multi-year deal
with The Pokémon Company International to expand its toy line around the world. Their 2014 Pokémon toy lineup was revealed at the Toy Fair 2014.
Pictures from the Toy Fair are available on the Imageboard thread
.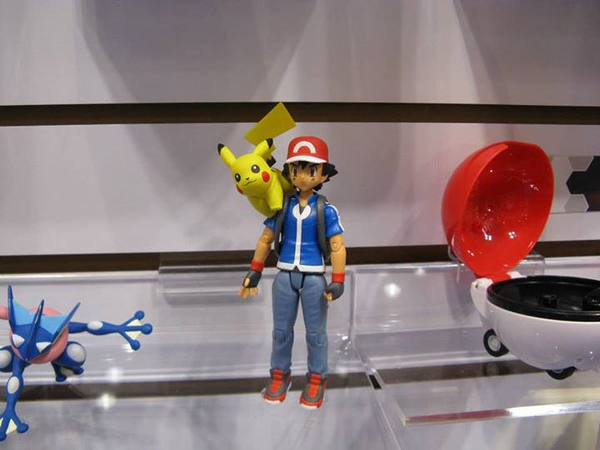 Press Release - TOMY Builds On Bestselling, Award-Winning Global Brands With Action And Innovation At Toy Fair 2014
TOMY International, a leading global designer, producer and marketer of a broad range of innovative, high-quality toys that kids love and parents ask for by name, previews its 2014 line-up at American International Toy Fair (Booth #2273). The Battroborg™ motion-controlled battling robot brand adds stealth, weaponized warriors, the sought-after Pokémon line expands with fun-filled role-play toys, and Chuggington StackTrack™ playsets feature working mega cranes, escalators and elevators that give die-cast engines a lift no matter how tall kids stack their track. In addition, TOMY unveils a brand new toy line as the newly-named master toy partner for Sonic the Hedgehog, while John Deere digs deeper into toys with its Gear Force preschool line.
"This year we are significantly expanding our offerings of innovative new toys across all our award-winning, best-selling owned and licensed brands," says Greg Kilrea, President and Chief Executive Officer of TOMY International. "We are able to achieve this by leveraging the talents and assets of our global resources, driving innovation in new and existing product lines and furthering our goal of delivering the best in branded play experiences to consumers throughout the world."
Highlights of what's new across TOMY brands for 2014 include:
Pokémon - As the exclusive licensee and distributor for Pokémon in categories including figures, figure accessories, plush, playsets, role-play and more, TOMY debuts its all-new line for one of the world's leading kids' entertainment franchises. New for 2014, TOMY premieres its first line of role-play items designed to help transform kids into Pokémon trainers. Highlights include:
Battle Ready™ Pikachu™ — I choose you Pikachu! Pikachu launches foam discs either off your shoulder or on a tabletop or floor. Includes Pikachu, an adjustable backpack harness with storage compartment, eight foam discs and two button cell batteries. Let the battle begin!
Trainer Gloves with Sound™ — Get ready to become a Pokémon Trainer with Ash's gloves! These gloves are motion activated, so when you pretend to throw your Poké Ball into battle, you hear four different sound effects.
Sources:
http://www2.toyassociation.org/
and
http://www.flickr.com/photos/toywiz/

Article edited on 2014-02-18 05:19:09 by Sunain
Dec 14
The official Japanese Pokémon website has announced a bunch of Genesect merchandise will go on sale on December 26th, 2012 at the Pokémon Centers.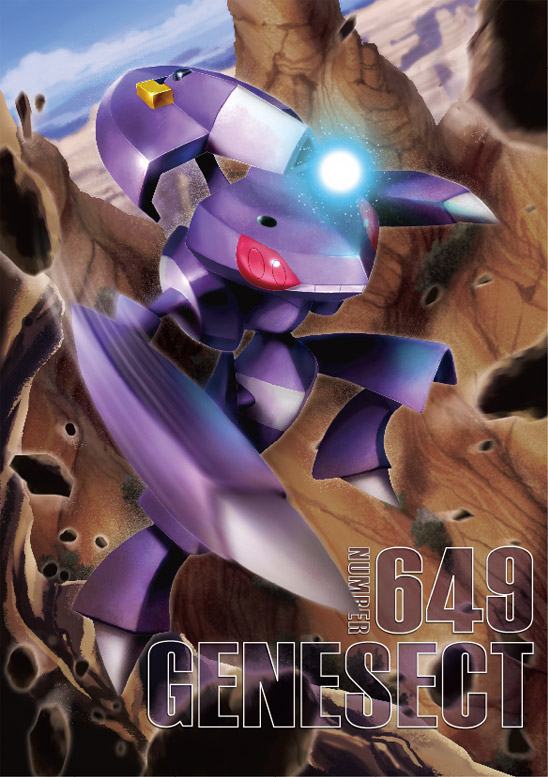 Genesect has awoken from its sleep from 300 million years ago and is rampaging in the wilderness.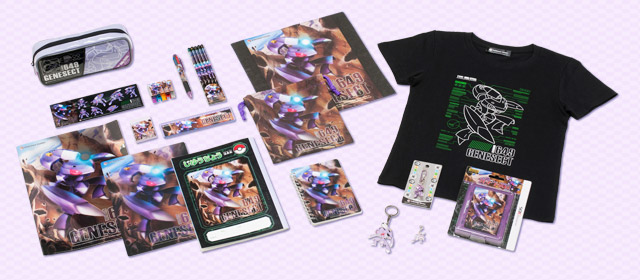 A variety of Genesect goods.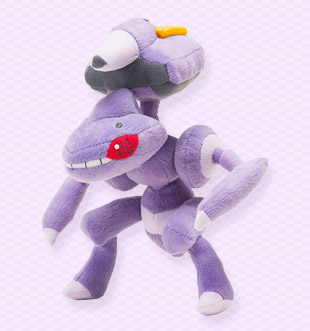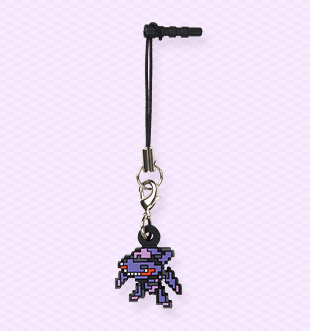 Genesect Plushie and Charm.
List of Genesect Goods
A4 Clear File Genesect (A4クリアファイル ゲノセクト)  210yen
General-Purpose Notebook Genesect (じゆうちょう ゲノセクト)  170yen
3D Spiral Notebook Genesect (3Dリングノート ゲノセクト)  500yen
3D Underlay Genesect (3D下敷き ゲノセクト)  400yen
Eraser Genesect (消しゴム ゲノセクト)  160yen
Ruler Genesect (定規 ゲノセクト)  250yen
Set of 5 Genesect 2b Pencils (2B鉛筆5本セット ゲノセクト)  350yen
Pencil Cap Set Genesect (鉛筆キャップセット ゲノセクト)  320yen
Sharp Ball Pen Genesect (シャープボールペン ゲノセクト)  600yen
Metallic Seal Genesect (メタリックシール ゲノセクト)  300yen
Pen Case Gensect (ペンケース ゲノセクト)  1,000yen
Handkerchief Genesect (ハンカチ ゲノセクト)  350yen
Pouch Genesect (巾着 ゲノセクト)  580yen
T-Shirt Genesect (Tシャツ ゲノセクト) each 2,400yen
National Zukan Metal Charm 649 (全国ずかんメタルチャーム649)  150yen
Metal Key Holder Genesect (メタルキーホルダー ゲノセクト)  650yen
Card Case 12 Genesect (カードケース12 ゲノセクト)  880yen
Strap Genesect (ストラップ ゲノセクト)  500yen
Genesect Plushie (ゲノセクトぬいぐるみ)  1,800yen
Game Dot Charm (ゲームドットチャーム) DC174 350yen
Source:
http://www.pokemon.co.jp/info/2012/12/121214_p01.html

Article edited on 2012-12-14 01:09:14 by Sunain
Nov 11
The Japanese Pokémon Centers have announced a bunch more new items that will be in stock in November and December of 2012. The Patchwork Plushies and Keychains of Pikachu, Fushigidane and Minccino will be available on November 23rd, 2012.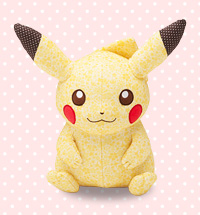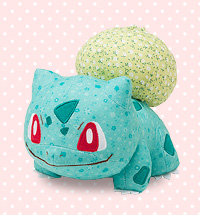 Patchwork Plushies 1500yen each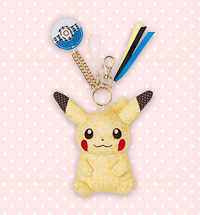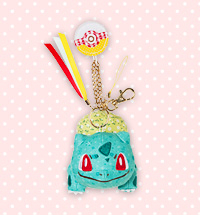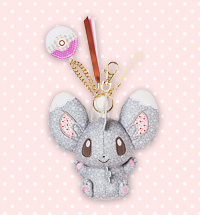 Patchwork Keychains 800yen each
Source:
http://www.pokemon.co.jp/info/2012/11/121109_p03.html
La Maison de Eievui
A new set of Eievui related merchandise will also be available at the Japanese Pokémon Centers starting on December 8th, 2012. The following items will be available for purchase: A stamp set (スタンプセット) 2,400yen, Glasses Case (メガネケース) 2,100yen, Card Case (カードケース) 1,500yen, Bookmark (ブックマーカー) 550yen and an A4 Clear File (A4クリアファイル) 250yen.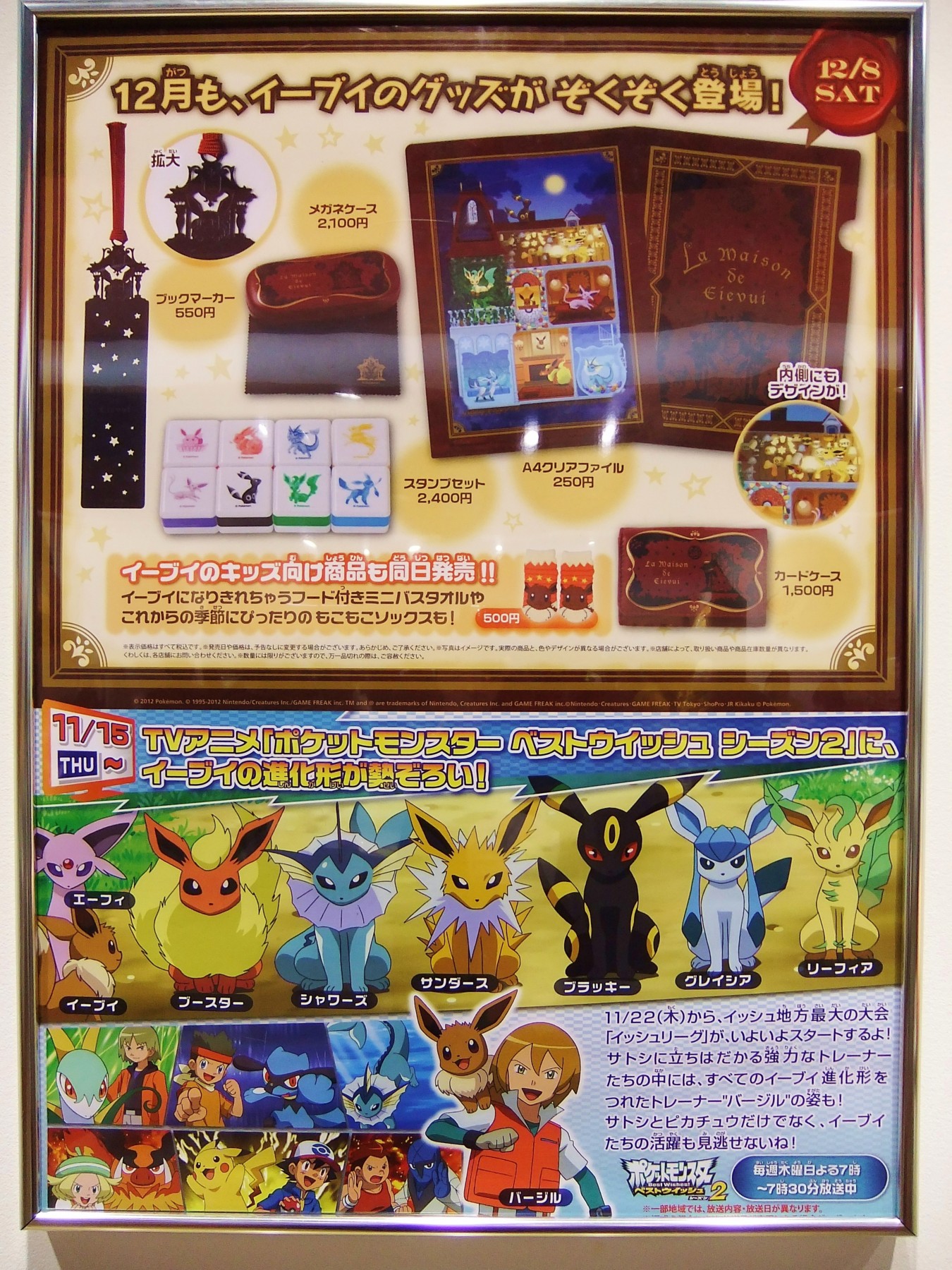 Source:
http://d.hatena.ne.jp/asami-1120/

Article edited on 2012-11-11 02:53:25 by Sunain
Nov 06
Participating McDonalds locations in Latin and South America will be distributing Pokémon Black and White toys and TCG cards with their Happy Meals. The distribution dates depend on the country but the end of October until the end of December 2012 is the general time period. Argentina, Brasil, Chile, Colombia, Costa Rica, Ecuador, México, Peru and Uruguay have all confirmed they will have the Happy Meals. Pikachu, Snivy, Tepig, Oshawott, Dwebble, Woobat, Axew and Emolga will all be distributed.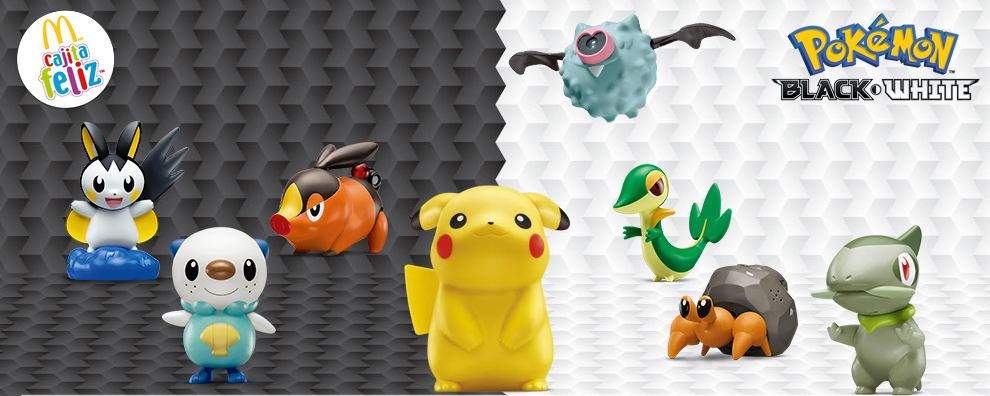 Sources:
McDonalds Argentina
,
McDonalds Brasil
,
McDonalds Chile
,
McDonalds Colombia
,
McDonalds Costa Rica
,
McDonalds Ecuador
,
McDonalds México
,
McDonalds Peru
and
McDonalds Uruguay

Article edited on 2012-11-06 06:18:55 by Sunain
Nov 01
Bandai Japan has announced that their first Pokémon which is part of the D-Art toy line of moveable figures will be Mewtwo. The figure is about 16cm tall and is made of ABS and PVC plastic so its quite durable when moving its parts around. The figure also comes with a limited edition Mew and a dedicated pedestal stand to display the figure. The figure is available for pre-order on November 1st, 2012 on Amazon.co.jp for 3990yen with its release on March 31st, 2013.
More pictures of the figure can be
found in the imageboard thread by clicking here
.
Source:
http://www.amazon.co.jp/exec/obidos/ASIN/B009YP2L90/

Article edited on 2012-11-01 12:23:52 by Sunain