Segment List
A new data broadcast game started this episode, where players could answer the PokéProblems with their remotes to gain points that would make them eligible for a lottery. Players could use the colored buttons on their remote control to answer the current episode's PokéProblem while the episode was airing. Players that got the answer right would receive 3 points, while players that got the answer wrong would receive 1 point. Players that managed to collect 10 points total during one lottery period would receive a password they could use to enter the lottery. They could then reset their scores and start collecting points again in an attempt to get a new password for a new entry.
The first lottery period ran from November 24th to December 22nd and drew 5 winners that each received a Pokémon Z-Ring & Z-Crystal Special Set.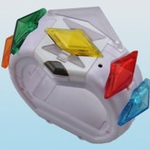 A new lottery period started with this episode which allowed players to collect points and submit lottery entries. The lottery period lasted from January 5th to March 30th and the lottery drew 10 winners who each received a MonCollé GET Monster Ball Filled With Voices and a MonCollé GET Pikachu figure.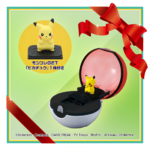 A new lottery period started with this episode which allowed players to collect points and submit lottery entries. The lottery period lasted from April 6th to June 29th and the lottery drew 10 winners who each received a Pokémon Z-Ring, a Pokémon Z-Crystal Vol. 3 set (containing the Dragon-Z, Ground-Z and Psychic-Z) and a Pokémon Z-Crystal Vol. 4 set (containing the Fairy-Z, Flying-Z and Ice-Z)