Eureka cardboard cutout
File:
13883417010095.jpg
(1024px x 1365px - 166.59 KiB)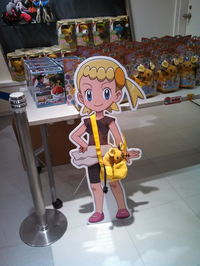 Posted by: Adamant on 12/29/13 13:28:21 (No. 21174)
Re: Eureka cardboard cutout
>> Posted by: Sunain on 01/19/14 16:32:51 (No.
21248
)
I think that Dedenne pouch will sell a ton. By the number of them on that table compared to the other merchandise, it seems they think so too!