Add me on Pokemon Go!
File:
15514566230014.jpg
(591px x 1280px - 60.70 KiB)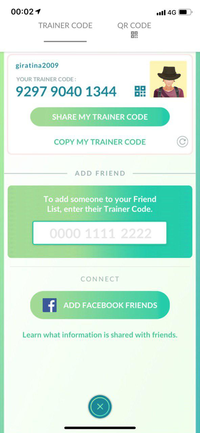 Posted by: giratina2009 on 03/01/19 11:10:23 (No. 29850)
9297 9040 1344, add me on Pokemon Go. It's merrier to have more international friends around. We can exchange gifts with chance of shiny babies from 7km eggs. Thank you.