Submit News
htanks alot!
File:
12348206080095.jpg
(200px x 182px - 12.43 KiB)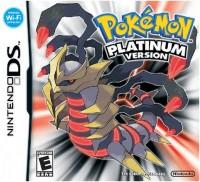 Posted by: frigginhackers on 02/16/09 16:43:28 (No. 1402)
hey i took 1 of your pics in order to make my video, but dont worry i did put this website in the credits if you want to to change something please pm at youtube at http://www.youtube.com/user/PokemonLAMP thanks, ps thats the pic i used
heres the video
>> Posted by: frigginhackers on 02/16/09 17:32:54 (No.
1403
)
hope you guys like it

http://www.youtube.com/watch?v=lcpOxmuXoU4&feature=channel_page
how to add spanish songs`?
Posted by: Anego on 02/15/09 15:56:37 (No. 1400)
****o,

I don't where to go or what to do to add Pokemon's spanish songs that I found on internet.

Can you help me?

Re: how to add spanish songs`?
>> Posted by: Sunain on 02/15/09 16:53:35 (No.
1401
)
Which Spanish songs did you want to enter? You can send the song information to me at:
[email protected]
I will enter the information onto the site for you.
www.pokemonfaceoff.com
File:
12337601420011.jpg
(429px x 312px - 59.67 KiB)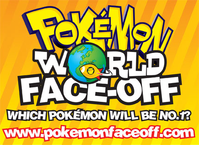 Posted by: NickRoberts on 02/04/09 10:09:02 (No. 1276)
Imagine to launch Pokémon battling website - www.pokemonfaceoff.com
Publisher of the UK's No.1 Pokémon magazine brings Pokémon battling to the web with an exciting new 'face off' website
Imagine Publishing, one of the UK's fastest-growing publishing companies, is continuing the success of its 'face off' website format with a new launch aimed squarely at Pokémon fans. The Pokémon World Face Off allows Pokémon Trainers to test their skills at knowing a strong Pokémon from a weak one, as random battles are generated between the 493 Pokémon in the National Pokédex. The user must click to decide which monster wins each battle.
Each Pokémon is displayed with their base statistics and a profile detailing their National Pokédex number, type, classification, ability, height, weight and description from the Diamond and Pearl games. There are then pages that show the Top 100 Pokémon, and the bottom 100, so that users can easily discover the most and least popular Pokémon.
"The Pokémon World Face Off website is lots of fun for fans of Pokémon who want to know where their favourite monster comes in the Top 100," said Imagine Publishing Business Development Manager, Nick Roberts. "Pokémon World magazine has had great success in 2008. It is now stocked in more retail outlets than ever before, circulation is rising month-on-month and we have put together exciting promotion deals for big name brands like Sonic, Star Wars, Nickelodeon and of course Pokémon in 2008. We look forward to working with companies that want an outlet for their kids' videogames and toy brands in 2009, and can now include advertising on the Face Off website as part of any deal."
The Pokémon World Face Off website is heavily promoted through the magazine, alongside news and reviews of the latest videogames aimed at younger players on all formats, a large Pokémon Trading Card Game section and features on books, toys and movies. Every issue of Pokémon World comes with a selection of quality gifts.
Imagine Publishing is one of the UK's fastest-growing consumer specialist publishers. Formed in May 2005, Imagine now publishes 20 magazines and 23 websites in the videogames, computing, entertainment and photography markets. The 'Face Off' website has already proved popular with SFicons.com from Sci-Fi Now magazine pitting science fiction characters against each other and Photofaceoff.co.uk showcasing photos from the Digital Photographer website. An Imagine magazine is purchased every ten seconds.
Name: Pokémon World Face Off
URL: www.pokemonfaceoff.com
No. of Pokémon available for battle: 493
Launch: Winter 2008
Contact: Nick Roberts, Business Development Manager
[email protected]
Shaymin Sky Forme Announced on English Pokemon Official Site
File:
12320742030074.jpg
(229px x 202px - 35.43 KiB)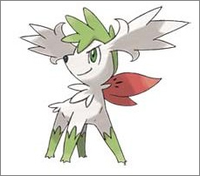 Posted by: Sunain on 01/15/09 21:50:03 (No. 1182)
"Shaymin, the 492nd Pokemon, is the newest mysterious Pokemon. Like Manaphy and Darkrai before it, Shaymin does not appear in normal gameplay in Pokemon Diamond Version and Pokemon Pearl Versoin. It is said that in some regions, it is customary to give a Shaymin-shape flower bouquet as a thank-you gift.

It has recently been discovered that Shaymin is able to change from its original Forme into a Sky Forme in Pokemon Platinum Version. Why does this transformation take place, and how do you get Shaymin in your Pokemon Diamond Version or Pearl Version game?"

arceus in movie 12
File:
12304430780093.jpg
(720px x 357px - 29.87 KiB)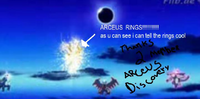 Posted by: arceusdiscovery on 12/28/08 00:44:38 (No. 1053)
look at the rings on the pic you can tell that is arceus so hes probably gonna be in movie 12 he must have something to do with the eclipse so yeah we will just wait till hes announced officially so yeah i just wanted to show that i found him on the preview thanks for looking
Giratina Altered Forme Announced
File:
12301528880014.jpg
(631px x 285px - 113.81 KiB)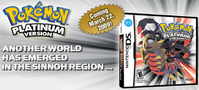 Posted by: Sunain on 12/24/08 16:08:08 (No. 1023)
Coming exclusively to Nintendo DS on March 22, 2009, Pokemon Platinum Version introduces players to a new world to explore in the Sinnoh region: The Distortion World. Many other surprises await, including the appearance of Giratina in its Origin Forme, the Pokemon's true Forme.

Giratina Origin Forme doesn't appear in Pokemon Diamond Version or Pokemon Pearl Version, so if you want to catch a glimpse of this Pokemon, you'll have to play Pokemon Platinum Version. The Forme of Giratina players encounter in Pokemon Pokemon Diamond Version and Pokemon Pearl Version is known as Giratina Altered Forme.
Madeleine Blaustein 1960-2008
Posted by: AshKetchum on 12/16/08 18:46:34 (No. 949)
Sorry if this isn't the right place to announce, but serebii.net has confirmed that the original voice actor for Meowth has passed on. A sad day. RIP Maddie, a.k.a. the Meowth.
Re: Madeleine Blaustein 1960-2008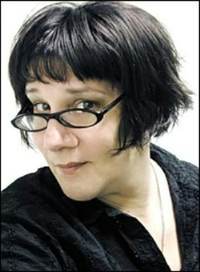 >> Posted by: Sunain on 12/16/08 21:11:26 (No.
950
)
File:
1229479886002.jpg
(250px x 340px - 61.58 KiB)
Rumours have been circulating around the Internet for the past day or so that voice actor Maddie Blaustein, most commonly known to Pokémon fans as the voice of Meowth for 8 seasons, had died. 4Kids posted a news article confirming the news reported by Serebii.net.

"It is with great sadness that we note the passing of our friend and colleague Maddie Blaustein. Maddie was a voice actress for hit shows such as Pokémon, Chaotic: M'arrillian Invasion, Dinosaur King, and Sonic X. She was a wonderful actress, friend and inspiration. Her talent, friendship and laughter will be missed by all.

In Loving Memory Of
Maddie Blaustein
1960-2008"
SHOWA NOTE Co., Ltd Reports Pokemon Related Merchanise Sales are outstanding
File:
1229109245004.jpg
(250px x 192px - 39.09 KiB)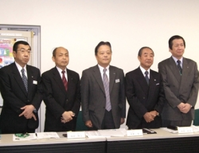 Posted by: Sunain on 12/12/08 14:14:05 (No. 876)
The December 8th company meeting for SHOWA NOTE Co., Ltd. headquartered in Tokyo, Japan explained that the sales of Pokemon products has been good and they have decided to expand their line of merchandise.

In a slumping economy, the company reported that the sales of character related merchandise is not affected and the sales of Pokemon products are outstanding. Therefore SHOWA NOTE Co., Ltd. is going to increase their production 30 percent next year, hoping to expand the company's products market share rapidly.

Showa Note is a large distributor of Pokemon related stationary products in Japan.


Pokemon GTS Website Receives an Internet Creative 2008 Gold Award
File:
12279926920061.jpg
(373px x 279px - 42.06 KiB)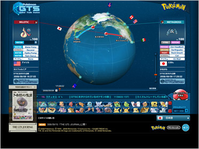 Posted by: Sunain on 11/29/08 16:04:52 (No. 713)
Yahoo! JAPAN has announced the "Internet Creative Award 2008" and the Pokemon GTS website received a Gold Award. Awards are given out to websites that Yahoo! Japan judges believe are pushing the limits of creativity on the Internet.

The Pokemon GTS website is intended for children to use in combination with their Nintendo DS to exchange Pokemon with other players from around the world. The website uses one of the most advanced communications networks in order to drive the database behind the website.
Yahoo Japan Announces 2008 Search Word Ranking
File:
12278399770083.png
(744px x 171px - 26.68 KiB)

Posted by: Sunain on 11/27/08 21:39:37 (No. 581)
Yahoo Japan has announced the 2008 Search Word Ranking from January 1st, 2008 to October 31st, 2008. Pokemon's popularity doesn't seem to be declining in Japan as it placed high in most the search term categories.

http://searchranking.yahoo.co.jp/ranking2008/general.html