Movie 22 Twitter Account Announces First Trailer
The official Japanese Movie 22 Twitter account has updated with information on the movie's first trailer. Translations follow:
The new trailer for Mewtwo Strikes Back Evolution" will be shown during the Oha Suta episode airing tomorrow, Friday March 1st.
Oha Suta airs at 7:05am on the TV Tokyo network.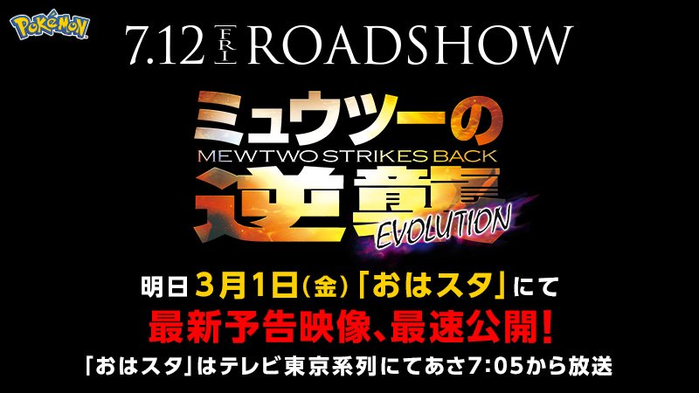 Source:
https://twitter.com/pokemon_movie/status/1101044336005771265