Corocoro Online Updates with Fourth Installment of Movie 22 Art Project
Corocoro Online has updated with the fourth part of the Mewtwo Strikes Back Evolution Legend/Legend Collaboration Artwork Project. Translations follow:
The "Mewtwo Strikes Back Evolution" Premiere Celebration Project! Part 4: Manavu Kashimoto of "Croket!" Fame Draws "Bringing You the Start of the Story! The Kairyu Mailman!"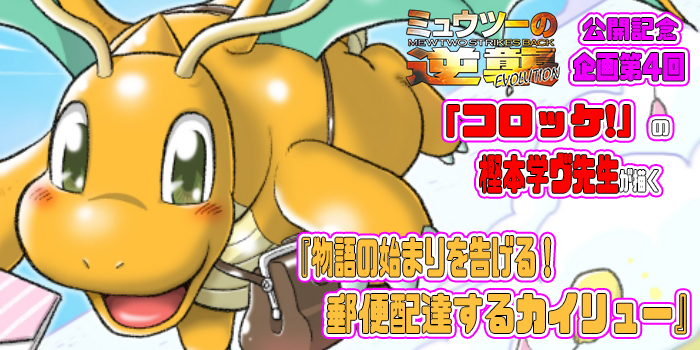 The legendary Corocoro manga artist himself, Manavu Kashimoto, joins the project!!
"Mewtwo Strikes Back Evolution"
, the full 3DCG remake of the legendary movie that served as the starting point for the Pokémon movie series,
finally premieres Friday July 12th!!
To celebrate this return of the legend itself, legendary manga artists and celebrities that love Pokémon have drawn pictures based on "Mewtwo Strikes Back Evolution"!
For this fourth installment, the Corocoro legend himself, Manavu Kashimoto of "Classking Yamazaki" and "Croket!" fame, joins the project!!
Kashimoto has created famous Corocoro characters like Yamazaki, Obabasama, Poosuke, Croket, Menchi and Risotto. Funny characters, cool characters, cute characters... all the result of his amazing drawing skills and sense of design!!
What he's now made a drawing of is the Dragon Pokémon Kairyu!
Artwork theme: "Bringing You the Start of the Story! The Kairyu Mailman!"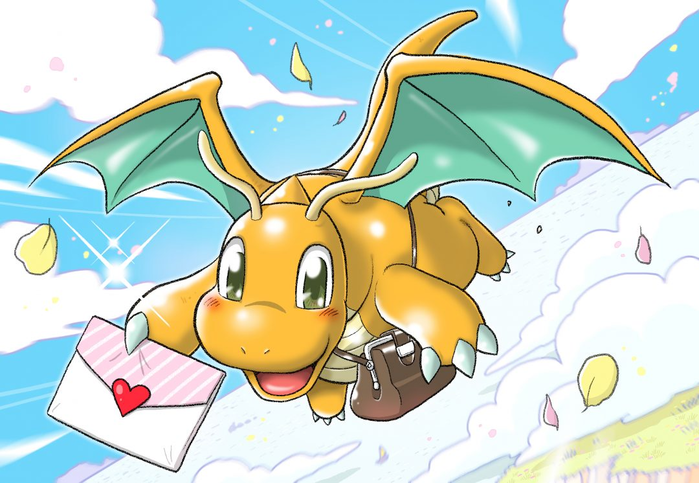 In "Mewtwo Strikes Back Evolution", Kairyu plays a mailman-like role, bringing Satoshi and his friends an invitation to "Castle Pokémon", where Mewtwo awaits.
The Pokémon Zukan in the video games "Pocket Monsters Red/Green" even say that "It circles the globe in just 16 hours", so that's the kind of astounding speed it flies from the castle to Satoshi and friends at!!
Kashimoto put his interpretation of this journey to the paper with great passion!!
Kairyu's flight to Satoshi and his friends is the very reason we can begin telling the amazing story of Mewtwo!!
We also have a special comment from Kashimoto!!
When my daughter was young, I read her Pokémon picture books every evening.
Back then, I thought about how I wanted to try drawing Pokémon one day too, and now that wish has been granted!
I think I'll invite my daughter to go see the Pokémon movie again this year. It's been ages since last time♪
-Manavu Kashimoto
Next week we'll present a picture drawn by
"Pocket Monsters Special"'s
very own
Satoshi Yamamoto
, who's constantly drawing intense battles and exciting adventures!!
Look forward to seeing what kind of drawing we'll get!!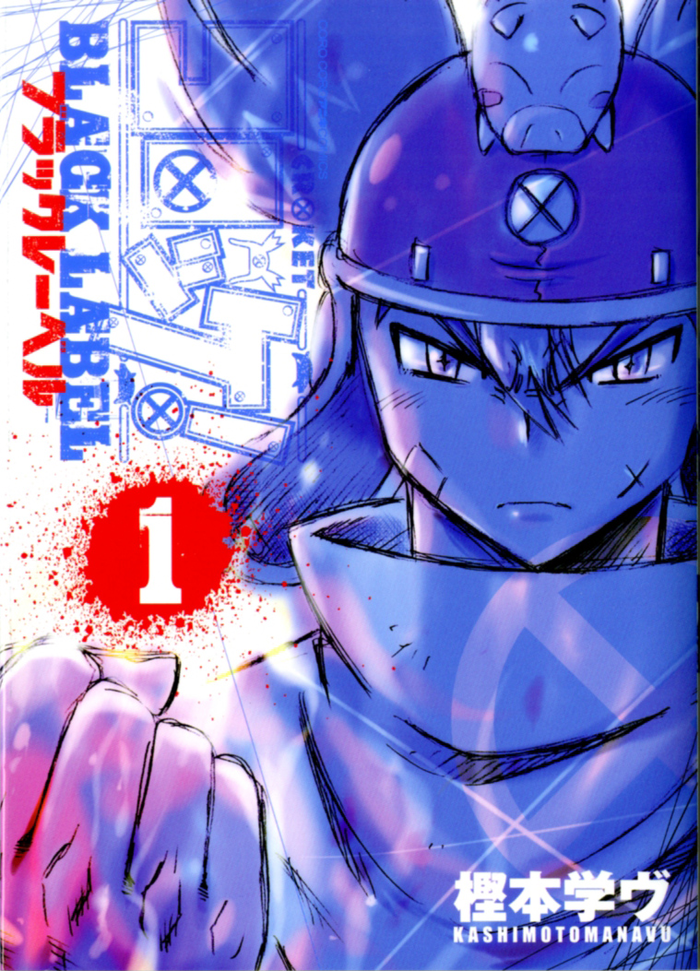 Croket! Black Label 1
Author: Manavu Kashimoto
Price: 583 yen + tax
Format: B6
Pages: 160
Details:
https://comics.shogakukan.co.jp/book?isbn=9784091428691
Source:
https://corocoro.jp/54652/