Movie 22 Website Updates with Special Artwork by Sei Nakashima
The official Pokémon movie website has updated. Translations follow:
We Present Special Artwork by Hollywood Art Director Sei Nakashima!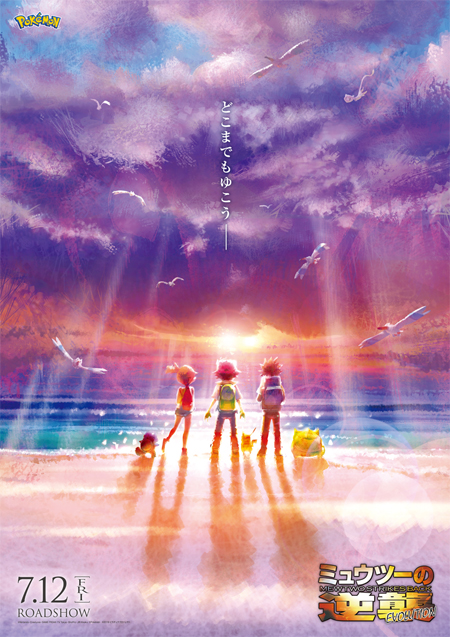 A beautiful yet powerful picture showing Satoshi and his friends' determination to travel as they stand on a shore dazzling in the morning sun
A series of specially drawn posters are now ready!
This special artwork was drawn by art director Sei Nakashima, who has done art direction and character design for several Hollywood movies, including the Harry Potter series.
Multiple beautiful pieces of artwork depicting Satoshi, Kasumi and Takeshi's journey,
done in a style somewhat different from how the earlier Pokémon movies have been portrayed, have been born from Mr. Nakashima's hand!
Some of this special artwork is now being presented prior to the movie's premiere!
Specially made posters will be put up at theaters showing "Mewtwo Strikes Back Evolution", so please look forward to them!
More special artwork will appear during the movie's end credits, so make sure to sit through them in their entirety!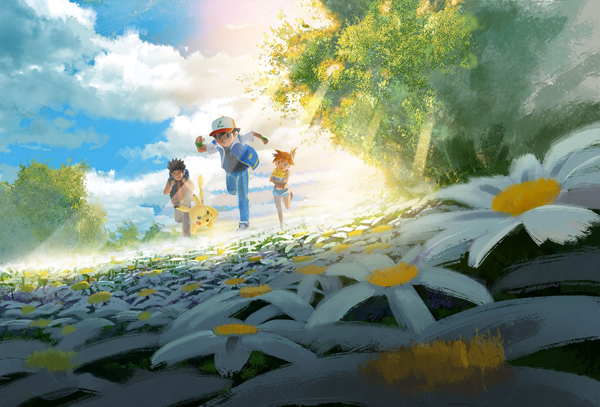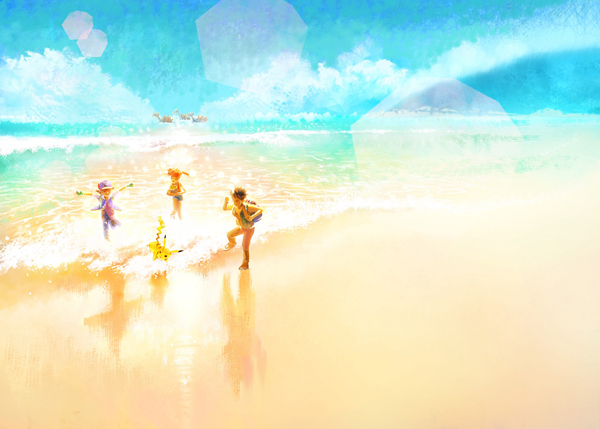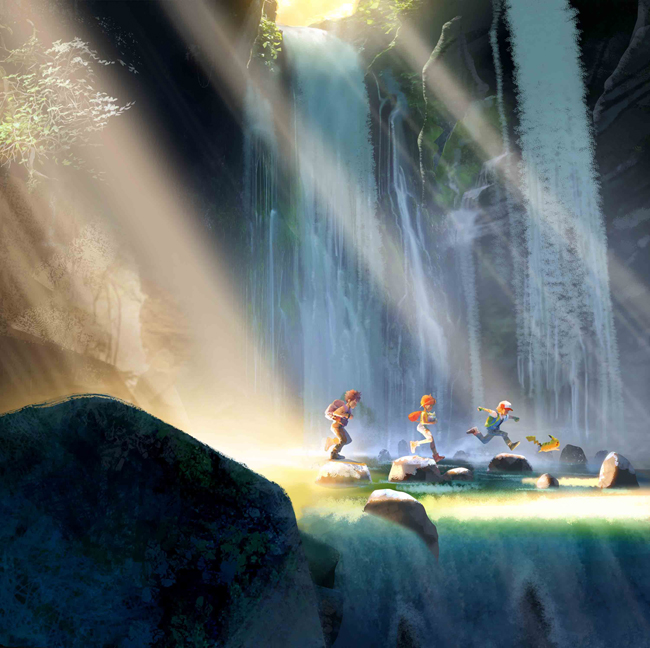 The movie will finally premiere this Friday!
Make sure to go to the theater and see this artwork with your own eyes!!
Profile: Sei Nakashima
Born in 1970, moved to America by himself at age 18.
Graduated from the Illustration Department at the Otis-Parsons Art Institute in 1995.
The same year, he joined Rhythm & Hues after a short stint at DreamWorks.
He has done art direction and character designs for movies like Harry Potter, Scooby-Doo, The Mummy: Tomb of the Dragon Emperor, Night at the Museum and Alvin and the Chipmunks, and is also known as a TV ad designer whose work includes Coca-Cola polar bear ads and more. He has also worked on the A Bug's Life attraction at Disney World, video for indoor attractions at Caesar's Palace and Hilton Hotel in Las Vegas, video games like an online poker game and Guitar Hero: Aerosmith, as well as commercial illustrations. In recent years, he has been broadening his range of expression by involving himself in animation development etc. at Mattel, Disney and other companies as a freelancer.
Source:
https://www.pokemon-movie.jp/news/?p=3756