Pokémon Sword & Pokémon Shield: The Official Galar Region Strategy Guide: Collector's Edition
Various retailers have posted details of the
Pokémon Sword & Pokémon Shield: The Official Galar Region Strategy Guide: Collector's Edition
which will be released on November 22nd, 2019 for $39.99 USD / $49.99 CDN.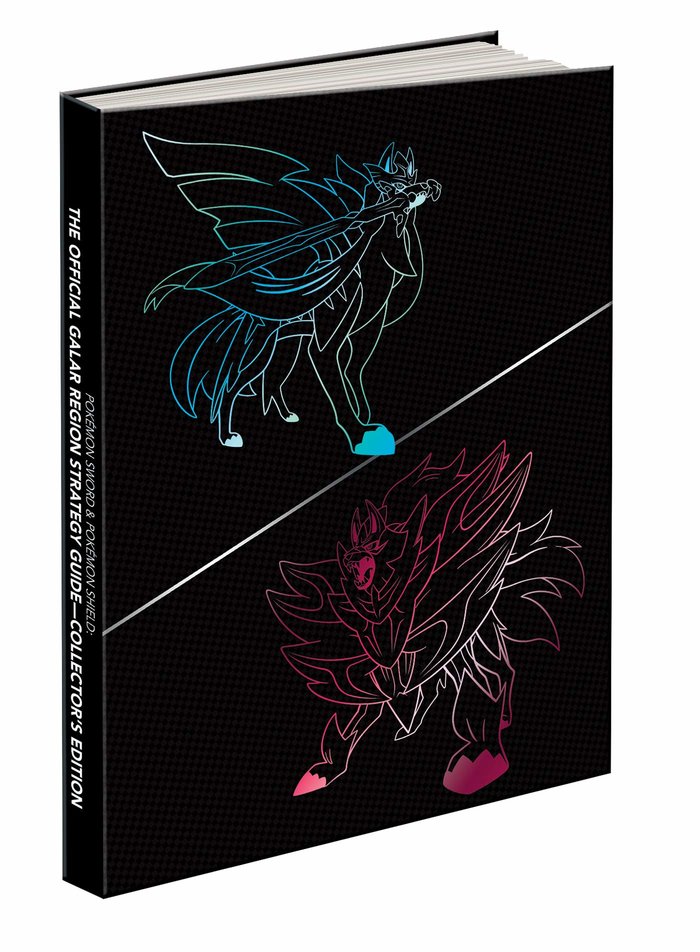 Pokémon Sword & Pokémon Shield: The Official Galar Region Strategy Guide: Collector's Edition
You'll find these BONUS features unique to the Collector's Edition: Premium hard cover, exclusive concept artwork, AND Pokémon Sword and Pokémon Shield Joy-Con controller skin and tech decal pack!
The Galar region is ready for you—are you ready for it? With the official collector's edition of the strategy guide to Pokémon Sword and Pokémon Shield, prepare yourself to take on the region's Gym Leaders and battle your way to the top for your chance to become the next Champion!
Along the path, you'll encounter different Gym Leaders to defeat, a vast Wild Area full of a variety of Pokémon, and mysteries of legendary proportions. But you'll be ready for it all with this guide!
Details:
Publisher: The Pokémon Company International
Format: Hardcover
ISBN-13: 9781604382068
ISBN-10: 1604382066
On Sale: November 22nd, 2019
Size: 384 pages