Nintendo Switch Sold Over 830,000 Units during Thanksgiving Week | 3 Million SwSh Sales in Americas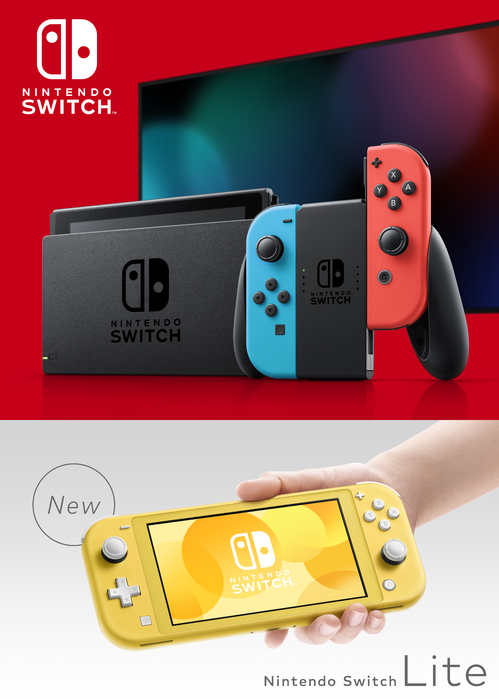 Over Thanksgiving week (Nov. 24 to Nov. 30), the Nintendo Switch and Nintendo Switch Lite systems sold a combined total of more than 830,000 units in the U.S., according to internal data. This ranks as the single best week of U.S. sales in Nintendo Switch history. These results were bolstered in part by the recently introduced Nintendo Switch Lite system and a variety of Black Friday offers, such as a Nintendo Switch bundle that included a full game download of the Mario Kart 8 Deluxe game at no additional charge. Total sales of Nintendo Switch in the Americas have reached 17.5 million units.
"Whether shopping for the ideal gift or picking one up for yourself, the Nintendo Switch family of systems provides options that fit every play style."
Additionally, Cyber Monday broke records as well, becoming the best one yet for Nintendo Switch.
"Holiday shoppers see the value of Nintendo Switch, which offers a vast library of games for every type of player," said Nick Chavez, Nintendo of America's Senior Vice President of Sales and Marketing. "Whether shopping for the ideal gift or picking one up for yourself, the Nintendo Switch family of systems provides options that fit every play style."
In addition to hardware, Nintendo Switch software also sold well over Thanksgiving week. In only a few weeks since launch, the Pokémon Sword and Pokémon Shield games have now sold a combined total of more than 3 million in the Americas. Other Nintendo Switch games also passed new life-to-date sales milestones in the Americas, including Mario Kart 8 Deluxe at 8.5 million, Super Smash Bros. Ultimate at 8 million, Super Mario Odyssey at 6.5 million and New Super Mario Bros. U Deluxe at 1.5 million.*