Pokémon Center - HELLO PONYTA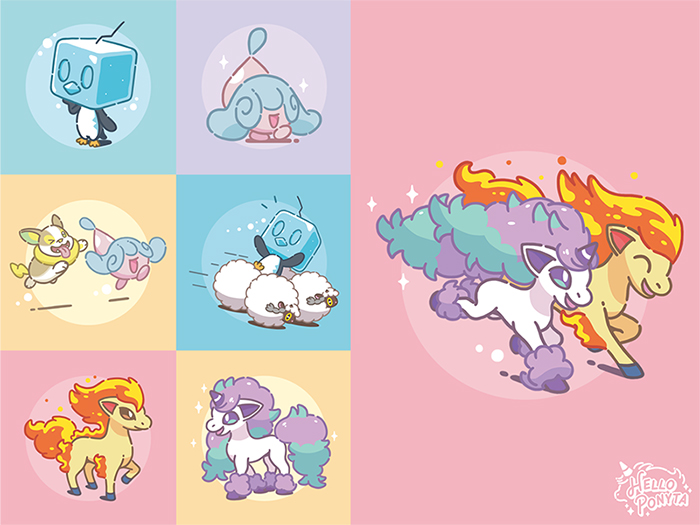 The Pokémon Center will begin selling Ponyta and friends merchandise starting on July 18th, 2020. The art for this merchandise was done by Pocket Monsters Sword and Shield Art Director James Turner and are drawn very cute. You can find a wide range of products, from soft-feeling plush toys to t-shirts, mini tote bags that are "MILKFED." collaboration items, Nintendo Switch accessories, and more. There is quite a lineup of goodies to choose from! The Pokémon Center Online will begin selling them from 10:00 a.m. on Thursday, July 16th, 2020.
*
Please Note:
Depending on the situation, the release date
may be postponed or canceled
.
James Turner (ジェイムス・ターナー)
He is an art designer from England. Lives and works in Tokyo. He has designed many Pokémon, such as Vanipeti, Bevenom and Maruyakude. He was the art director for Pocket Monsters Sword and Shield.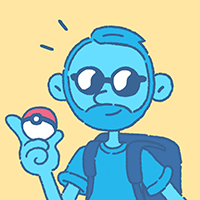 MILKFED.
Based on the concept of "elegant" and "casual", MILKFED. adds girly details on basic items. By mixing trends to basic styles, it proposes simple casual style with sophisticated aura for ageless woman.
At the Amazon.co.jp Pokémon Store, pre-orders for products with a (★) will be starting on July 18th, 2020 and sales starting on July 25th, 2020 but due to the limited number of products available, they may be sold during the pre-order period.
Items: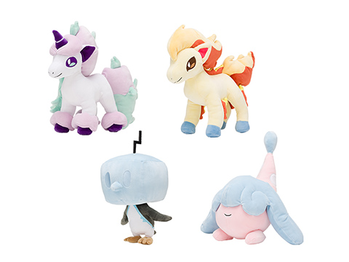 Plushies HELLO PONYTA - 2,200 yen each (★) | Mascots HELLO PONYTA - 1,320 yen each (★)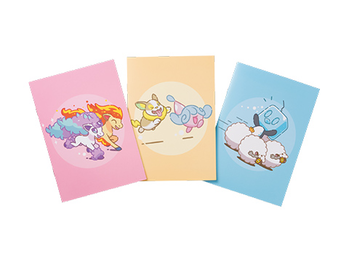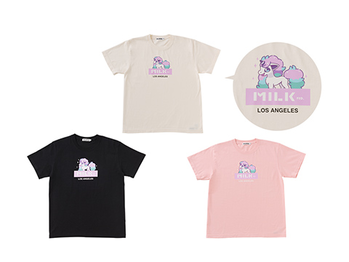 A5 Notebook Set of 3 Books HELLO PONYTA - 825 yen (★) | MILKFED. T-shirts HELLO PONYTA - 5,500 yen each (★)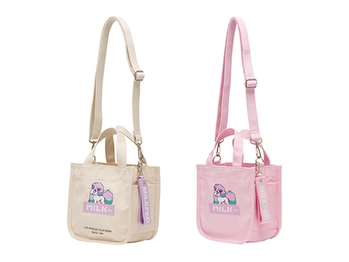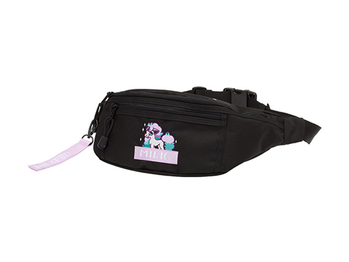 MILKFED. Mini Tote Bag HELLO PONYTA - 5,500 yen each (★) | MILKFED. Waist Pouch HELLO PONYTA - 7,700 yen (★)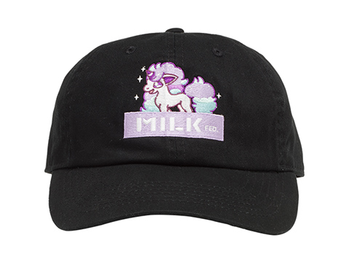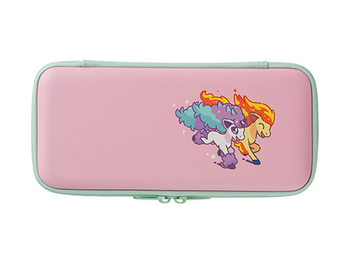 MILKFED. Cap HELLO PONYTA - 5,280 yen (★) | Hard Pouch HELLO PONYTA - 2,398 yen (★)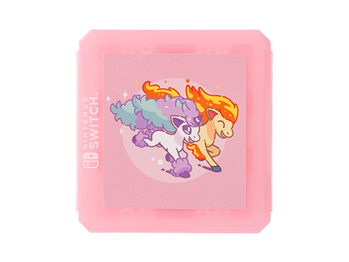 Card Case 12 for Nintendo Switch HELLO PONYTA - 1,078 yen (★)
Item List:
Plushie HELLO PONYTA Galar Ponyta - 2,200 yen (★)
Plushie HELLO PONYTA Ponyta - 2,200 yen (★)
Plushie HELLO PONYTA Korippo - 2,200 yen (★)
Plushie HELLO PONYTA Mibrim - 2,200 yen (★)
Mascot HELLO PONYTA Galar Ponyta - 1,320 yen (★)
Mascot HELLO PONYTA Ponyta - 1,320 yen (★)
Mascot HELLO PONYTA Korippo - 1,320 yen (★)
Mascot HELLO PONYTA Mibrim - 1,320 yen (★)
Soft Jacket Case for iPhone 8/7/6s/6 HELLO PONYTA Galar Ponyta - 2,068 yen (★)
Soft Jacket Case for iPhone 8/7/6s/6 HELLO PONYTA Korippo - 2,068 yen (★)
Soft Jacket Case for iPhone 11 HELLO PONYTA Galar Ponyta - 2,530 yen (★)
Soft Jacket Case for iPhone 11 HELLO PONYTA Korippo - 2,530 yen (★)
A4 Clear File 3 Sheet Set HELLO PONYTA - 715 yen (★)
Set of 7 Stickers HELLO PONYTA - 660 (★)
A5 Notebook Set of 3 Books HELLO PONYTA - 825 yen (★)
Marker Pens Set of 3 HELLO PONYTA - 715 yen (★)
Clear Bottle HELLO PONYTA Pink - 1,540 yen (★)
Clear Bottle HELLO PONYTA Blue - 1,540 yen (★)
MILKFED. T-shirt HELLO PONYTA White M - 5,500 yen (★)
MILKFED. T-shirt HELLO PONYTA Black M - 5,500 yen (★)
MILKFED. T-shirt HELLO PONYTA Pink M - 5,500 yen (★)
MILKFED. Mini Tote Bag HELLO PONYTA White - 5,500 yen (★)
MILKFED. Mini Tote Bag HELLO PONYTA Pink - 5,500 yen (★)
MILKFED. Waist Pouch HELLO PONYTA - 7,700 yen (★)
MILKFED. Cap HELLO PONYTA - 5,280 yen (★)
Pass Case with Strap HELLO PONYTA - 1,650 yen (★)
Nintendo Switch Hard Pouch HELLO PONYTA - 2,398 yen (★)
Slim Hard Pouch for Nintendo Switch Lite HELLO PONYTA - 2,398 yen (★)
Card Case 12 for Nintendo Switch HELLO PONYTA - 1,078 yen (★)
Source:
https://www.pokemon.co.jp/info/2020/07/200703_p01.html