Pokémon Center - Ball Guy, Galarian Yadon, Dakuma, Wulaosu Plushies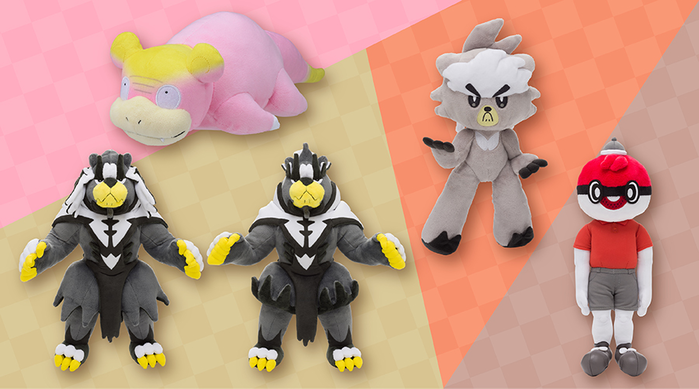 On Saturday, September 19th, 2020, Pokémon from the Galar Region and Ball Guy plushies will appear at the Pokémon Center! This time, Galarian Yadon, Dakuma, Wulaosu Single Strike Style and Wulaosu Rapid Strike Style will be available. Plus, there's the Ball Guy plushie! You can change the pose of the Ball Guy plushie to suit your situation. The Pokémon Center Online will start selling them from 10:00 am on September 17th, 2020.
At the Amazon.co.jp Pokémon Store, pre-orders for the items will be starting on September 19th, 2020, and sales starting on September 26th, 2020 but due to the limited number of products available, they may be sold during the pre-order period.
Video - Ball Guy Poses:
Items:
Galarian Yadon Plushie - 1,815 yen
Dakuma Plushie - 1,815 yen
Wulaosu Single Strike Style Plushie - 4,400 yen
Wulaosu Rapid Strike Style Plushie - 4,400 yen
Ball Guy Plushie - 2,200 yen
Source:
https://www.pokemon.co.jp/goods/2020/09/200904_to01.html