Pokémon X RockLove Winter 2020 Pikachu Necklace
Posted:
10 Jan 2021 01:50 PM
Author:
Sunain
Tagged In:
Merchandise
This Pokémon X RockLove jewelry design is Limited Edition of 500 units - each piece is engraved with a unique series number. Once the 500 are sold out, it will not be restocked or re-released. Sculpted in solid sterling silver, Pikachu is cozy for winter in a hat and scarf! Antiqued for detail, the weighty three-dimensional pendant hangs from a sterling silver adjustable cable chain. The Necklace cost $135.00 USD.
An Imageboard thread has been created with pictures of this necklace
.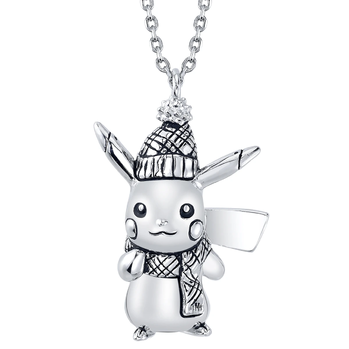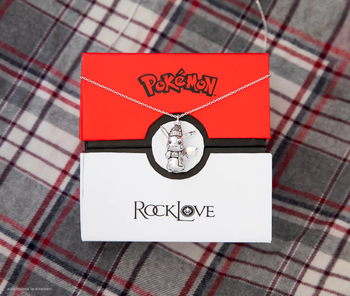 Every Pokémon X RockLove piece arrives in a signature Pokémon X RockLoveCollector's Box, with magnetic Poké Ball inspired exterior and colorful metallic silkscreened art inside. Includes a Pokémon X RockLove branded luxury travel pouch!
All RockLove is officially licensed product. According to territory regulations, this product may be shipped to US, Canada, Australia and New Zealand.
Product Details:
Chain = 18-inch + 2-inch extender (20-inch overall)
Pendant = 28mm x 20mm
Limited Edition Numbers may not be specially requested.
Source:
https://www.rocklove.com/collections/featured-products/products/winter-2020-pikachu-necklace