Pokémon Center - CHUMS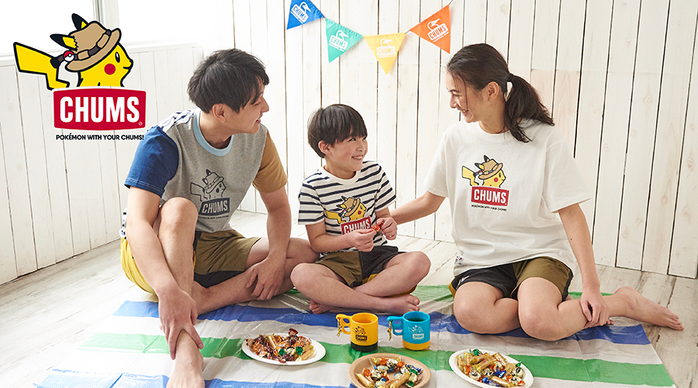 On Saturday, March 6th, 2021, a new line of goods will be available at the Pokémon Center as a collaboration between the outdoor fashion brand CHUMS and the Pokémon Center! The items include T-shirts, pullover hoodies, and other apparel items, as well as daypacks, smartphone packs, sweatshirt pouches, and other bags that are convenient for small trips. The apparel items for adults and kids have slightly different designs, so it's a good idea to coordinate them with your family and friends! In addition, the new items feature a Pikachu wearing a hat modeled after the TG hat, one of CHUMS' most popular items. Let's enjoy outdoor fashion together with Pikachu! The Pokémon Center Online will start selling them from 10:00 a.m. on Thursday, March 4th, 2021.
At the Amazon.co.jp Pokémon Store, pre-orders for the products will be starting on March 6th, 2021, and sales starting on March 13th, 2021, but due to the limited number of products available, they may be sold during the pre-order period.
Please note that the release of these products may be postponed or cancelled depending on the situation in the production area. Please be aware of this beforehand.
CHUMS (チャムス):
CHUMS is an outdoor brand that was founded in 1983 in Utah, USA when the founder Mike Taggett was tired of watching his customer lose their sunglasses to the bottom of the Colorado River. He felt the need for an eyeglass holder to keep his sunglasses from falling off and created the Chums Original Retainer.
Items: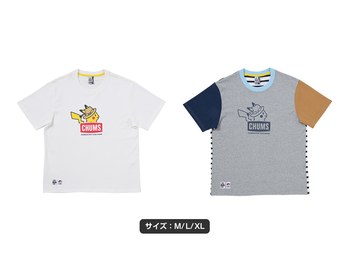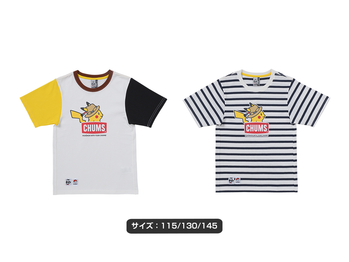 T-shirt POKÉMON WITH YOUR CHUMS! - 6,050 yen each | Kids T-Shirt POKÉMON WITH YOUR CHUMS! - 4,180 yen each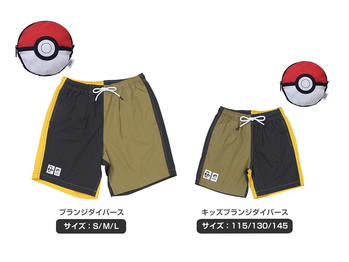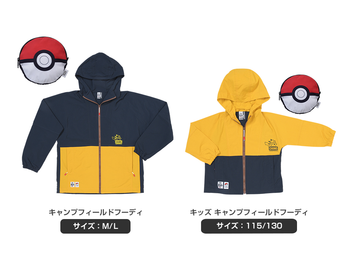 Plunge Divers POKÉMON WITH YOUR CHUMS! - 8,250 yen adult / 6,050 yen kids | Camp Field Hoodie POKÉMON WITH YOUR CHUMS! - 16,500 yen adult / 10,780 yen kids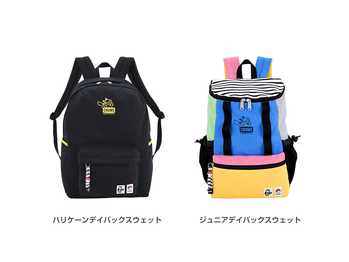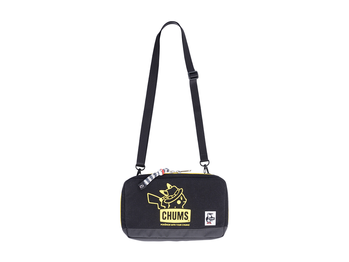 Hurricane Daypack Sweatshirt POKÉMON WITH YOUR CHUMS! - 11,550 yen | Junior Daypack Sweatshirt POKÉMON WITH YOUR CHUMS! - 9,570 yen | Shoulder case POKÉMON WITH YOUR CHUMS! - 5,940 yen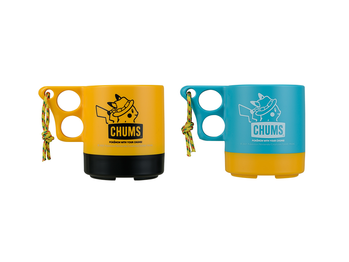 Sweat Pouch POKÉMON WITH YOUR CHUMS! - 2,310 yen each | Camper Mug POKÉMON WITH YOUR CHUMS! - 1,650 yen each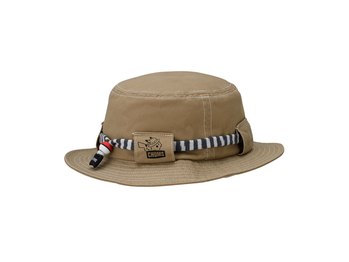 TG Hat POKÉMON WITH YOUR CHUMS! - 6,710 yen
Item List:
T-shirt POKÉMON WITH YOUR CHUMS! WH M - 6,050 yen
T-shirt POKÉMON WITH YOUR CHUMS! WH L - 6,050 yen
T-shirt POKÉMON WITH YOUR CHUMS! WH XL - 6,050 yen
T-shirt POKÉMON WITH YOUR CHUMS! Multicolor M - 6,050 yen
T-shirt POKÉMON WITH YOUR CHUMS! Multicolor L - 6,050 yen
T-shirt POKÉMON WITH YOUR CHUMS! Multicolor XL - 6,050 yen
Kids T-Shirt POKÉMON WITH YOUR CHUMS! Multicolor 115 - 4,180 yen
Kids T-Shirt POKÉMON WITH YOUR CHUMS! Multicolor 130 - 4,180 yen
Kids T-Shirt POKÉMON WITH YOUR CHUMS! Multicolor 145 - 4,180 yen
Kids T-Shirt POKÉMON WITH YOUR CHUMS! NV/WH115 - 4,180 yen
Kids T-Shirt POKÉMON WITH YOUR CHUMS! NV/WH130 - 4,180 yen
Kids T-Shirt POKÉMON WITH YOUR CHUMS! NV/WH145 - 4,180 yen
Plunge Divers POKÉMON WITH YOUR CHUMS! S - 8,250 yen
Plunge Divers POKÉMON WITH YOUR CHUMS! M - 8,250 yen
Plunge Divers POKÉMON WITH YOUR CHUMS! L - 8,250 yen
Kids Plunge Divers POKÉMON WITH YOUR CHUMS!115 - 6,050 yen
Kids Plunge Divers POKÉMON WITH YOUR CHUMS!130 - 6,050 yen
Kids Plunge Divers POKÉMON WITH YOUR CHUMS!145 - 6,050 yen
Camp Field Hoodie POKÉMON WITH YOUR CHUMS! M - 16,500 yen
Camp Field Hoodie POKÉMON WITH YOUR CHUMS! L - 16,500 yen
Kids Camp Field Hoodie POKÉMON WITH YOUR CHUMS!115 - 10,780 yen
Kids Camp Field Hoodie POKÉMON WITH YOUR CHUMS!130 - 10,780 yen
Pullover Hoodie POKÉMON WITH YOUR CHUMS! M - 12,100 yen
Pullover Hoodie POKÉMON WITH YOUR CHUMS! L - 12,100 yen
Pullover Hoodie POKÉMON WITH YOUR CHUMS! XL - 12,100 yen
Hurricane Daypack Sweatshirt POKÉMON WITH YOUR CHUMS! - 11,550 yen
Junior Daypack Sweatshirt POKÉMON WITH YOUR CHUMS! - 9,570 yen
Two-Straped Shoulder Bag POKÉMON WITH YOUR CHUMS! - 5,500 yen
Shoulder case POKÉMON WITH YOUR CHUMS! - 5,940 yen
Smartphone Shoulder Bag POKÉMON WITH YOUR CHUMS! - 4,840 yen
Sweat Pouch POKÉMON WITH YOUR CHUMS! BK - 2,310 yen
Sweat Pouch POKÉMON WITH YOUR CHUMS! BK/WH - 2,310 yen
Camper Mug POKÉMON WITH YOUR CHUMS! YL - 1,650 yen
Camper Mug POKÉMON WITH YOUR CHUMS! BU - 1,650 yen
TG Hat POKÉMON WITH YOUR CHUMS! - 6,710 yen
TG Hat for Kids POKÉMON WITH YOUR CHUMS! - 5,610 yen
Stickers POKÉMON WITH YOUR CHUMS! - 605 yen
Rubber Key Chains POKÉMON WITH YOUR CHUMS! - 935 yen
CHUMS Zip Pull Monster Ball - 880 yen
Source:
https://www.pokemon.co.jp/goods/2021/02/210219_go01.html