Welcome to PocketMonsters.net
PocketMonsters.net
is a fansite dedicated to all things Pokémon (ポケモン) and Pocket Monsters (ポケットモンスター). We are the premier site for news and information about all aspects of the franchise from around the world. We cover the
Anime
,
indexing the music
, the
Trading Card Game
, the
Games
, the
variety shows
, have a
large imageboard
,
forum
and much more.
Follow us on Twitter
and
Subscribe to our RSS Feed
for the latest updates!
News Tag Filter:
Galar Region
Apr 02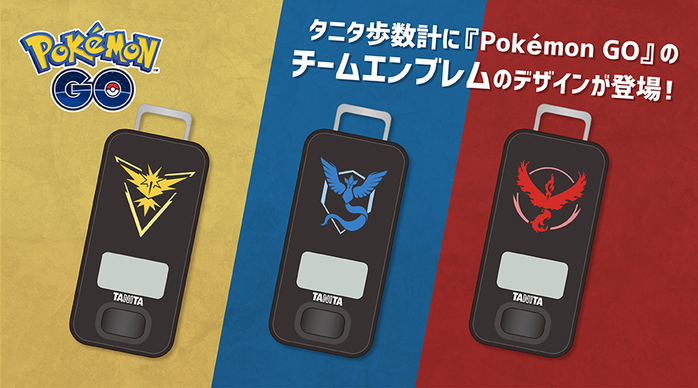 On Thursday, July 22nd, 2021, pedometers in collaboration with Tanita will appear at the Pokémon Center! The pedometer is equipped with a 3D sensor that counts the number of steps you take even if you leave it in your bag, and has the emblems of Team Instinct, Team Mystic, and Team Valor from Pokémon GO on it. Wear a pedometer with the emblem of your team and enjoy Pokémon GO even more! The Pokémon Center Online will be accepting pre-orders from April 2nd, 2021 until Sunday, May 2nd, 2021.
Also available will be 132 pedometers featuring artwork of Pokémon and characters from the Galar Region which is the location for the games Pokémon Sword and Shield. They will be available for 3,850 yen each and the Pokémon Center Online will also be accepting pre-orders for those pedometers from April 2nd, 2021 until Sunday, May 2nd, 2021.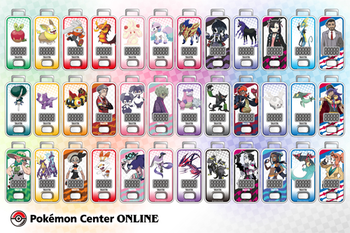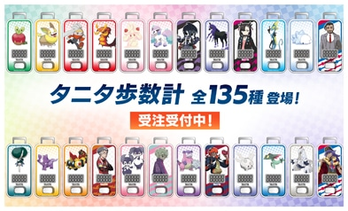 Item List (English):
Tanita Pedometer Pokémon GO Team Instinct - 3,850 yen (tax included)
Tanita Pedometer Pokémon GO Team Mystic - 3,850 yen (tax included)
Tanita Pedometer Pokémon GO Team Valo - 3,850 yen (tax included)
Item List (Japanese):
タニタ歩数計 Pokémon GO チームインスティンクト 3,850円(税込)
タニタ歩数計 Pokémon GO チームミスティック 3,850円(税込)
タニタ歩数計 Pokémon GO チームヴァーラー 3,850円(税込)
Sources:
https://www.pokemon.co.jp/goods/2021/04/210402_to02.htmll
and
https://www.pokemoncenter-online.com/?main_page=product_list&sort=new&keyword=TANITA2021&banner=TANITA2021

Article edited on2021-04-02 08:20:04 bySunain
Feb 15
The official Pokémon website has announced that Standard Battle regulations return to Video Game Battles in May 2021.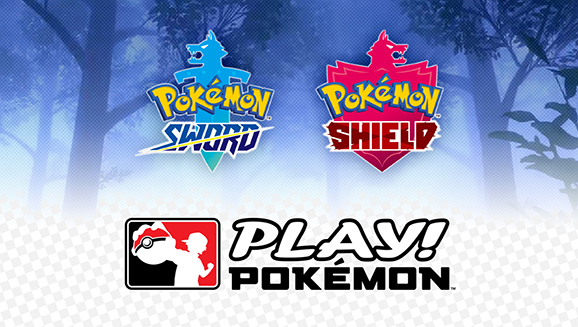 Standard Battle Regulations Return to Video Game Battles in May
Pokémon Sword and Pokémon Shield players can plan ahead for future Ranked Battles and tournaments.
Competitions using Ranked Battles Series 8 are just getting started, but it's not too early to start planning for Ranked Battles Series 9, starting on May 1, 2021. The new competitive video game format will be a return to the more standard regulations of play identical to Ranked Battles Series 7, with the more powerful Legendary Pokémon not permitted in battle. Mythical Pokémon will continue to be restricted. It might be a familiar format, but it's always exciting to see what new strategies will emerge!
Ranked Battles Series rules are the basis for core Pokémon video game competitions, whether they are Ranked Battles, Players Cup events, or in-person Championship Series tournaments. Some competitions and Ranked Battles Seasons can have modified or completely different rules, but these are the standard regulations for all Pokémon video game competitive play.
For a summary of all video game tournament rules, see below. You can also check out the Play! Pokémon Rules & Resources page to see complete Play! Pokémon VG rules and formats.
Eligible Pokémon
Pokémon need to have either the Galar symbol—showing that they were caught, received, or hatched in the Galar region or the battle-ready symbol, showing that they were transferred from another game and adapted to battles in the Galar region.
All Pokémon from the Galar Pokédex, the Isle of Armor Pokédex, and the Crown Tundra Pokédex, excluding the following Pokémon:




and all Mythical Pokémon.
Pokémon with the Gigantamax Factor are permitted.
All Pokémon will be set to Lv. 50, including Pokémon below Lv. 50.
Duplicate Pokémon are not allowed.
Duplicate held items are not allowed.
Timer Regulations
Each battle begins with a 90-second Team Preview phase.
In each battle, players have the following time limits:

7 minutes of Your Time
45 seconds of Move Time
20 minutes of Game Time
Look forward to battles using Ranked Battles Series 9 regulations starting May 1, 2021!
Source:
https://www.pokemon.com/us/pokemon-news/standard-battle-regulations-return-to-video-game-battles-in-may/

Article edited on2021-02-17 03:50:59 bySunain
Jan 21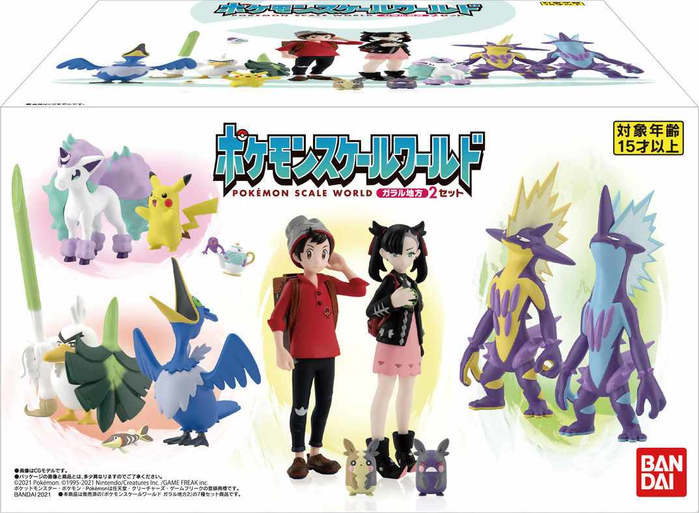 Bandai has announced the
Pokémon Scale World Galar Region Set 2 (ポケモンスケールワールド ガラル地方2 セット)
and it will go on sale on February 8th, 2021. The set costs 3,500 yen excluding tax.
Pictures of this set have been added to the Pokémon Scale World Imageboard thread
.
Product Description:
This is the fifth set in the 1/20th scale figure series based on the concept of recreating a world where humans and Pokémon coexist. This time, it's the second figure set for the Galar region from Pokémon Sword and Shield.
The lineup includes the boy protagonist Masaru, his rival Mary, and 10 different Pokémon that expand the series. Ten Pokémon and two Pokémon Trainers are all included in this one box set.
Product Details:
Set of 7 pre-colored figures
Morpeko (Full Belly Mode) / Morpeko (Hangry Mode) / Ponyta (Galar Form)
Uu / Sasikamasu / Pikachu
Potdeath / Negigaknight
Strinder Amped Form Version
Strinder Low Key Form Version
Masaru
Mary
7 pieces of chewing gum
Source:
https://www.bandai.co.jp/candy/products/2021/4549660503859000.html

Article edited on2021-01-21 08:13:48 bySunain