Welcome to PocketMonsters.net
PocketMonsters.net
is a fansite dedicated to all things Pokémon (ポケモン) and Pocket Monsters (ポケットモンスター). We are the premier site for news and information about all aspects of the franchise from around the world. We cover the
Anime
,
indexing the music
, the
Trading Card Game
, the
Games
, the
variety shows
, have a
large imageboard
,
forum
and much more.
Follow us on Twitter
and
Subscribe to our RSS Feed
for the latest updates!
Latest News

02 Apr
15 Feb
01 Nov
22 Oct
21 Jul
18 Jul
News Tag Filter:
Movies
Apr 02
HBO has announced they will offer hundreds of hours of free programming for a limited time on HBO NOW and HBO GO, without a subscription, starting on Friday, April 3rd, 2020. The
Pokémon Detective Pikachu
movie was highlighted as one of the movies that will be available for free.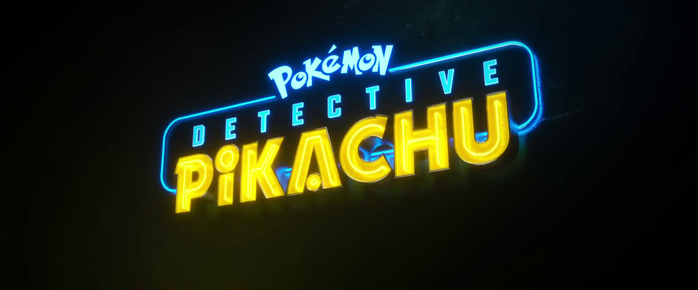 Press Release - HBO Encourages Viewers to #StayHomeBoxOffice with Hundreds of Hours of Free Programming
New York, NY, April 2, 2020 -- To provide some entertainment relief for those doing their part to keep everyone safe and healthy in this time of social isolation, HBO is making almost 500 hours of top programming available to stream for free for a limited time on HBO NOW and HBO GO–without a subscription–starting this Friday, April 3. The list of free programming includes every episode of nine iconic HBO series such as The Sopranos, Veep, Six Feet Under and The Wire; major Warner Bros. blockbusters from HBO's current catalog like Pokémon Detective Pikachu, The Lego Movie 2: The Second Part and Crazy, Stupid, Love; and 10 riveting HBO documentaries and docu-series including McMillion$ and The Case Against Adnan Syed.
All of the programming will be available to stream without a subscription starting Friday by downloading the HBO NOW or HBO GO apps or by visiting HBONOW.com or HBOGO.com. The content will also be made available for free via participating distribution partners' platforms in the coming days. This is the first time HBO has made this volume of programming available outside of the paywall on HBO NOW & HBO GO.
Source:
https://pressroom.warnermediagroup.com/us/media-release/hbo-0/stayhomeboxoffice/hbo-encourages-viewers-stayhomeboxoffice-hundreds-hours-free-programming

Article edited on 2020-04-02 07:53:14 by Sunain
Feb 15
Warner Bros. Pictures has posted another teaser trailer for Pokémon Detective Pikachu entitled "Big". The movie will be released in theaters on May 10th, 2019.
YouTube Clip - POKÉMON Detective Pikachu - "Big" | In Theaters This May
POKÉMON Detective Pikachu - "Big" | In Theaters This May
The world of Pokémon comes to life!
The first-ever live-action Pokémon movie, "POKÉMON Detective Pikachu" stars Ryan Reynolds as the titular character in the first-ever live-action movie based on the iconic face of the global Pokémon brand—one of the world's most popular, multi-generation entertainment properties and most successful media franchises of all time.
Fans everywhere can now experience Pikachu on the big screen as never before, as a talking detective Pikachu, a Pokémon like no other. The film also showcases a wide array of beloved Pokémon characters, each with its own unique abilities and personality.
The story begins when ace private eye Harry Goodman goes mysteriously missing, prompting his 21-year-old son Tim to find out what happened. Aiding in the investigation is Harry's former Pokémon partner, Detective Pikachu: a hilariously wise-cracking, adorable super-sleuth who is a puzzlement even to himself. Finding that they are uniquely equipped to communicate with one another, Tim and Pikachu join forces on a thrilling adventure to unravel the tangled mystery. Chasing clues together through the neon-lit streets of Ryme City—a sprawling, modern metropolis where humans and Pokémon live side by side in a hyper-realistic live-action world—they encounter a diverse cast of Pokémon characters and uncover a shocking plot that could destroy this peaceful co-existence and threaten the whole Pokémon universe.
"POKÉMON Detective Pikachu" also stars Justice Smith ("Jurassic World: Fallen Kingdom") as Tim; Kathryn Newton ("Lady Bird," TV's "Big Little Lies") as Lucy, a junior reporter following her first big story; and Oscar nominee Ken Watanabe ("Godzilla," "The Last Samurai") as Lt. Yoshida. Directed by Rob Letterman ("Goosebumps," "Monsters Vs. Aliens"), the "POKÉMON Detective Pikachu" creative filmmaking team includes two-time Oscar nominated director of photography John Mathieson ("The Phantom of the Opera," "Gladiator"), production designer Nigel Phelps ("Pirates of the Caribbean: Dead Men Tell No Lies") and Oscar-winning editor Mark Sanger ("Gravity"). Visual effects are by Moving Picture Company ("Wonder Woman") and Framestore ("Guardians of the Galaxy Vol. 2").
Source:
https://www.youtube.com/watch?v= fOvwcxtMaNk
Nov 01
Fathom Events and The Pokémon Company International have posted on the
Fathom Events
website that they have added two more dates to the theatrical release of the English dub of
Pocket Monsters: I Choose You!
. Those who attend the showings on
November 11th, 2017 and November 14th, 2017
will only get to see the film.
No Pikachu TCG promo card
will be distributed on those dates.
Pokémon the Movie: I Choose You! - In Theaters Nov 5, Nov 6, Nov 11, Nov 14
Fathom Events and The Pokémon Company International bring the highly anticipated new animated feature film Pokémon the Movie: I Choose You! to movie theatres on November 5, 6, 11 and 14.
This special event explores Ash and Pikachu's first meeting and their adventures as they search for the Legendary Pokémon Ho-Oh. The pair encounter familiar faces along the way, new characters including Trainers Verity and Sorrel, and even a mysterious new Mythical Pokémon, Marshadow.
November 5 and 6: Cinema audiences who attend the showings on November 5 and 6 will have a chance to receive a never-before-seen card for the Pokémon Trading Card Game featuring Pikachu wearing its Trainer's hat. (while supplies last, quantities are limited).
November 11 and 14: Cinema audiences who attend the showings on November 11 and 14 will see the film only (no card available).
Source:
https://www.fathomevents.com/events/pokemon-the-movie

Article edited on 2017-11-01 01:08:58 by Sunain
Oct 22
The following Opinion Editorial was written by JolteonJordan, a regular visitor of this site. It discusses the English dub release of
Pocket Monsters: I Choose You!
and why it is lacking in overall production value. The views and opinions expressed in this article are those of the authors and do not necessarily reflect the views of the staff of
PocketMonsters.net
.
YouTube Clip - 5 Reasons You Shouldn't Watch Pokémon: I Choose You! Dubbed
Opinion Editoral - 5 Reasons You Shouldn't See Pokémon I Choose You Dubbed
In honor of the Pokémon anime's 20th anniversary, OLM released the commemorative movie
Pocket Monsters: I Choose You!
—a reimagining of the beginning of Satoshi's adventure with Pikachu. In a surprising twist of fate, the film will be having a limited theatrical premiere in theaters across America as Pokémon the Movie: I Choose You! on November 5th and 6th. The Pokémon Company International has not given Pokémon films a theatrical premiere since
Pokémon the Series: Sun & Moon
. While the movie gives off a nostalgic appeal, there are a number of reasons to skip this theatrical screening due to some drastic changes to the handling of the series' dub over the years.
It should be made clear that not all anime dubs are inherently bad and it is entirely possible for them to be adapted well—with English adaptions of anime such as
Cowboy Bebop
commonly being commended for being superior to its original Japanese counterpart. The overall treatment of anime dubs has improved in recent years, following closer to the original material and working off bigger budgets. Yet even anime that depart from their original source material such as the cult hit
Samurai Pizza Cats
and the notorious
Ghost Stories
are successful in their own rights. Sadly, the current treatment of the Pokémon anime does not improve upon the original but rather waters down the experience.
To fully understand this, let's look over five reasons why investing into an overly hyped theatrical release isn't worth the price of admission.
The Theatrical Release Itself
While this issue isn't really a problem with the dub, it does lie as a problem with its distribution outside of Japan. When it was announced this movie was going to be a limited screening, the word "limited" was not to be underestimated. The initial listing of theaters participating consisted of about 100 nationwide. While the numbers have since increased, there isn't an exact number available, with no single list of all participating theaters. Rather, consumers have to look up the nearest location through zip codes or city names and hope a participating theater is nearby.
Not only are the locations limited, but rather than show the film for a few weeks,
Pokémon the Movie: I Choose You!
will only be running for just two days—one day being a Monday. The distribution of screenings also lacks balance, with the state of Hawaii having a single participating theater and other major cities having up to six theaters screening the movie.
Even
Pokémon Heroes
in 2003—the last Pokémon movie to have a major theatrical release, opened with 200 theaters and remained in theaters for nearly two months. With The Pokémon Company International reaching retail sales of $3.3 Billion in 2016, lack of finances isn't a proper excuse for having such a poor and limited release.
While people who see the film will receive a serial code for the special I Choose You! Cap Pikachu for the upcoming
Pokémon Ultra Sun and Pokémon Ultra Moon
video games as well as a rather cheap promotional trading card, these extras simply aren't worth seeing a poorly put-together dub with locations being so few and far between.
Even when its theatrical run ends, the film will likely only see a DVD release and perhaps a digital distribution over online stores such as iTunes. However, Japan has continued to release its latest Pokémon films on Blu-ray without hesitation and simply shows how the distribution of the Pokémon anime internationally goes out of its way to cut as many corners as possible.
The Inevitable Editing
Any dub of any anime will inevitably run into changes, be it through the script or sometimes paint edits, usually the former. That's just how localization works—direct translations from Japanese to English can either lead to jokes or references that don't make sense to an outside audience or stilted and boring dialogue. There is no "pure" way to translate certain works into different languages.
However, the Pokémon anime dub, especially in its 4Kids days, saw lots of script and paint edits, such as forced moral messages in the film
Mewtwo Strikes Back
and paint-editing riceballs into sandwiches or even calling them "jelly-filled donuts". While the current dub of the Pokémon anime handled by DuArt Film and Video usually doesn't make as many changes to force the show to be more "Americanized", they certainly don't do a much better job.
Much of the staff from TAJ Productions, responsible for the dub of the Pokémon Battle Frontier series and earlier episodes of
Pokémon Diamond and Pearl
moved to work with DuArt. This is apparent with the dub's often childish scripts, forcing modernized lines like calling Ash a "noob" and rewriting Team Rocket to advertise the then-upcoming Pokémon Diamond and Pokémon Pearl in the movie
Pokémon Ranger and the Temple of the Sea
. The writing team is also incapable of being consistent with titling episodes, sometimes using puns, making strange pop culture references, or even accurately translating Japanese episode titles.
Though 4Kids Entertainment was notorious for its extreme and painfully obvious paint edits, DuArt Film and Video instead chooses to take the lazy route. In
Pokémon the Series: Sun & Moon
, any and all special Z-Move text from the Japanese version is completely removed and not replaced with any sort of proper English text to even attempt mimicking the source material of the video games. Additionally, while
Pokémon the Movie: I Choose You!
had already prepared a proper English logo in Japan, The Pokémon Company International
opted to put together a logo with bland white text
when
simply editing in Japan's English logo would have not only been easier but much more appealing to the eye
. While these edits seem minor at first glance, it's these poor choices that will likely be reflected in the film's presentation and script.
The Music
Starting around
Pokémon the Series: XY
, the dub began to heavily cut the show's original music and replaced it with its own original music. The also applied to all of the movies of the XY series. This replacement music has since been composed by a man named Ed Goldfarb.
Ed Goldfarb not only composes music for the Pokémon anime dub, but has taught at Foothill College, is part of a band called The Sad Truth, and has composed for a number of nature documentaries as well as obscure films such as
Hard Scrambled
. While it's clear he is a passionate musician, his compositions simply don't compare to the original works of
Shinji Miyazaki
.
The Pokémon anime dub is no stranger to replacing soundtracks, with 4Kids replacing the soundtracks of the first three films and occasionally throughout the show, but nowhere near to the degree DuArt Film and Video has in recent years. 4Kids has managed to not only keep most of the show's music throughout its run and began to retain the musical scores of films starting with Pokémon 4Ever, the company managed to license full English songs from the original source material such as "Secret Garden" from Pokémon Heroes and kept half of the Japanese ending theme for Jirachi: Wish Maker, "
Chiisaki Mono
" and adapted it into its own song, "Make A Wish". In comparison, DuArt failed to license an entirely English song for The Rise of Darkrai known as "
I Will Be With You (Where the Lost Ones Go)
" and replaced it with two original songs known as "I'll Always Remember You" and "Living in the Shadow".
The
Japanese musical score of Pokémon the Movie: I Choose You!
is particularly important due to its heavy reliance and basis on past compositions of songs in the Pokémon anime, especially from the
Indigo League series
. Many of these songs are nostalgic and well-known by fans across the world and work off of the film's intent to give off nostalgic vibes—an intent that will be completely lost by using Goldfarb's original music, which was already confirmed by a post on his Twitter account. In a time where more obscure anime receive exposure from both children and adults and still manage to keep their original soundtracks, it's simply inexcusable for The Pokémon Company International to cut down costs on the anime and replace this music other than to be lazy and cheap while having little to no respect for the original work.
The Voice Acting
In 2006, The Pokémon Company International—known as Pokémon USA at the time—decided they would begin dubbing the Pokémon anime in-house and that 4Kids Entertainment would no longer hold the rights. This included replacing nearly the entire original voice cast that had been working on the dub for nearly a decade and were then replaced with what the company called "sound-alikes".
The general consensus of whether or not the actors from the 4Kids dub were good or not is a muddled subject, but many agree that the actors that replaced them with TAJ Productions are worse—with the SOVA (Save Our Voice Actors) movement that ran rampant during this transition. It's entirely possible that fans held up high expectations for these actors when first entering their roles, yet despite that these voice actors have now been in position for some characters longer than their 4Kids counterparts, their performances and their voice direction continues to be quite poor. Many voices for characters come off as passable at best, but typically bland and otherwise insufferable at worst. Actors such as James Carter Cathcart makes the famous Professor Oak sound like a senile old man, while Sarah Natochenny continues to strain her voice as Ash Ketchum to painfully obvious degrees.
Once DuArt Film and Video took over for TAJ Productions, this allowed for some actors from 4Kids Entertainment to participate in the dub, but most did not return to their more notable roles. Despite the notorious reputation 4Kids Entertainment has, many of its actors are beloved by fans of the series, with many voicing their disappointment of The Pokémon Company International failing to recast them for Pokémon the Movie: I Choose You! on social media. With actors like Veronica Taylor not reprising her role as Ash, the intended nostalgic appeal of the upcoming movie is lost for many long-term fans.
Even ignoring the nostalgia factor, the anime dubs for other Pokémon anime series such as Pokémon Origins and
Pokémon Generations
—while not universally loved—clearly have a higher production budget with many more well-known anime actors and directors involved. But when it comes to the main anime series The Pokémon Company International goes out of its way to promote, the amount of budget and care put into it is far inferior and would simply be unbearable for an hour and a half long film.
You May Not Even Like This Movie
This is a prevalent issue with
Pokémon the Movie: I Choose You!
—regardless of whether choosing to watch the original Japanese version or the English dub. With the way the film has been promoted as well as some false assumptions by internet outlets before the film's release, many assumed the Pokémon anime's 20th anniversary film would be a remake of the original anime series, complete with close retellings of certain episodes and the inclusion of Misty and Brock. But that's simply not what
Pokémon the Movie: I Choose You!
is trying to be.
The film's director, Kunihiko Yuyama, confirmed that the movie is meant to be a parallel universe from the original anime series, where instead one of Ho-Oh's feathers falls and Ash pursues a different adventure. This includes him meeting new friends along the way such as Verity and Sorrel, as well as the new Mythical Pokémon
Marshadow
.
While
Pokémon the Movie: I Choose You!
tries to be a different story, it does still have many nods and pays several homages to the main anime series, with multiple characters across multiple generations making cameo appearances, the aforementioned use of older songs from the Indigo League series of the anime, and the return of familiar characters like Ash's Charmander and Butterfree.
It's true that many would have wanted a retelling of the original Indigo League series rather than a reimagining, but at the same time the film would have still been inferior to the original series due to it simply being impossible to squeeze over 80 episodes into a feature length film. There was also word of the film involving an all-star cast of Ash's past companions from previous seasons, but fitting so many characters into one movie could have led to a complicated and chaotic plot with a poor balance that would fail to satisfy all fans of the series.
Whether or not Pokémon the Movie: I Choose You! is a good film is completely subjective to one's tastes. However, based on the past history of DuArt's work with lazy editing, poor script writing, poor voice direction, and heavily replacing the show's original score, it's not difficult to see that the English dub will be a second-rate product that simply won't compare to the original source material. It isn't worth anyone's time or money, and having a theatrical release certainly isn't any promise of quality.

Article edited on 2017-10-22 10:12:39 by Sunain
Jul 21
The official Pokémon movie website has updated. Translations follow:
Media Information
Magazines:
Tuesday July 25th: "Lettuce Club" - Interview (with Kanata Hongo)
Wednesday July 26th: "Weekly Baseball" - Interview (with Shoko Nakagawa)
Tv Shows:
Monday July 24th: "Sekai Naze Soko ni? Nihonjin Special" on the TV Tokyo Network - Guest (Kanata Hongo)
Sunday July 30th: "Pokémon no Uchi Atsumaru?" on the TV Tokyo Network - Marshadow special/Guest (Koichi Yamadera)
Sunday July 30th: "The Pocket Monsters Anime Premium 10" on TV Tokyo - Message (from Rica Matsumoto)
*Note that these are the scheduled publication dates/air dates, and as such are subject to change without notice.
*Broadcast dates will vary depending on where you live. (some areas exempt)
For details, please see the website of your local TV station.
Source:
http://www.pokemon-movie.jp/news/?p=3007
Jul 18
The Japanese domestic movie rankings for July 15th, 2017 to July 16th, 2017 were announced and
Pocket Monster Movie 20 - I Choose You!
got first place in the ranking despite some very good competition from
Gintama
and
Cars 3
. The movie was released on 368 screens nationwide and the opening weekend resulted in 436,000 ticket sales and 516,000,000 yen in revenue. This resulted in a 59.3% higher revenue for the opening weekend compared to last years movie
Volcanion and the Ingenious Magearna
.
In second place was the
Gintama live-action movie
starring
Shun Oguri
and it is based off of the Weekly Shonen Jump manga series written and illustrated by Hideaki Sorachi. It was released by Warner Bros. Pictures on July 14th, 2017.
Source:
http://eiga.com/news/20170718/23/

Article edited on 2017-07-18 07:31:42 by Sunain