Welcome to PocketMonsters.net
PocketMonsters.net
is a fansite dedicated to all things Pokémon (ポケモン) and Pocket Monsters (ポケットモンスター). We are the premier site for news and information about all aspects of the franchise from around the world. We cover the
Anime
,
indexing the music
, the
Trading Card Game
, the
Games
, the
variety shows
, have a
large imageboard
,
forum
and much more.
Follow us on Twitter
and
Subscribe to our RSS Feed
for the latest updates!
Latest News

25 Jul
04 Jul
08 May
24 Nov
30 Sep
06 Jun
News Tag Filter:
Music
Jul 25

Otakuthon is an event that celebrates the cultural phenomenon known as anime (Japanese animation) and manga. Since 2008, the event has been held every summer at the Palais des congrès, in Montreal, Quebec, Canada. Rica Matsumoto will be attending Saturday, August 17th, 2019 and Sunday, August 18th, 2019.
The convention remains the second largest anime event in Canada. Proud of its Quebec origins, Otakuthon strives to be a fully bilingual convention (French and English) since its beginnings.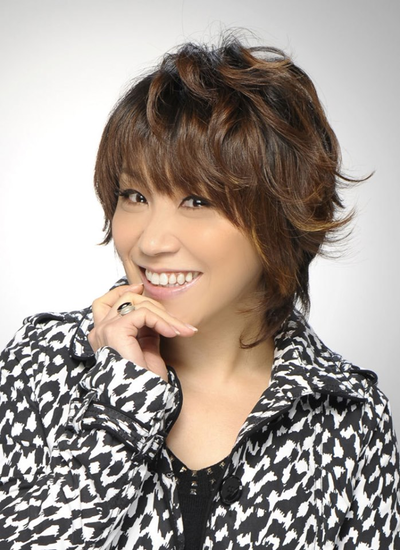 Rica Matsumoto is a voice actress, a singer, and a multi-talent actress. Her most popular role is Satoshi (Ash Ketchum in English translations), the main character of the anime series Pokémon. Matsumoto also performs the songs for many of the openings for the Japanese Pokémon anime.
Rica Matsumoto will have a panel and an autograph session on Saturday and a showcase and autograph session on Sunday. She will be singing Pokémon songs at both her panel and her showcase. The showcase will be in room 517A at 2:30 pm on Sunday. Don't miss these events!
RICA MATSUMOTO AUTOGRAPH POLICY
Priority will be given to attendees purchasing official Rica Matsumoto merchandise from J-rock North Promotions Inc. A very limited number of free autographs will be raffled at the beginning of the Rica Matsumoto's autograph sessions on Saturday and Sunday afternoon. Participants must line-up in the designated raffle ticket line where they will be given a raffle ticket to participate. Winners will be drawn at the beginning of the autograph session and will receive an exclusive shikishi board for the artist to sign.
Source:
https://www.facebook.com/OtakuthonMTL/

Article edited on 2019-07-31 08:54:25 by Sunain
Jul 04
The official Japanese YouTube channel has posted a special promotional video for the movie "Mewtwo Strikes Back Evolution", which premieres Friday, July 12th, 2019. The video features singer Rita Ora singing
Let You Love Me
.
YouTube Clip - Rita Ora - Let You Love Me
Source:
https://www.youtube.com/watch?v=MxN76J9na7E
May 08
Jason Paige, the singer of the original English Pokémon Theme, has posted a video of his new song
It'll Always Be Me and You
which he has labeled as an Unofficial Detective Pikachu Theme. This unofficial Detective Pikachu Theme echoes the inspirational lyrical and musical energy of the OG Theme. In fact, they go together perfectly! Sing the OG Theme while you listen and unlock the power of your imagination.
YouTube Clip - It'll Always Be Me & You - Detective Pikachu Theme
Source:
https://www.youtube.com/watch?v=xxEN5J4aI2I
Jason Paige - It'll Always Be Me and You - Lyrics:
What do you wanna be
(I wanna be the very best)
Be a shooting star
(Like no one ever was)
Blazing your trail in the sky
(To catch them is my real test)
With Love
(To train them is my cause)
And friends you will evolve
(I will travel across the land)
With open arms
(Searching far and wide)
To make us wise
(Pokemon to understand)
Cause you can fly
(The power that's inside)
Cause this is a time for you and Pikachu
(Pokemon! It's you and me)
Believe in the power
(I know it's my destiny)
Its you n me
(Pokemon! Oh you're my best friend)
Wherever I am
(In a world we must defend)
I'll never be lost again
(Pokemon!)
Me n Pikachu
(a heart so true)
With our love
(Our courage will pull us through)
You know It never will fade
Whatever we do
(You teach me and I'll teach you Pokemon! Gotta catch'em all)
It'll always be me and you
(Gotta catch'em all)
Pika me and you
When do you feel alive
(Every challenge along the way)
When you chase the fire
(With courage I will face)
And break all the chains away
(I will battle every day)
Then you can rise
(To claim my rightful place)
Your superpowers await
(Come with me, The time is right)
And when we come together
(There's no better team)
We'll find our dreams
(Arm in arm we'll win the fight!)
And we'll win the gold
(It's always been our dream!)
Cause this is a time for you and Pikachu
(Pokemon! It's you and me)
Believe in the power
(I know it's my destiny)
Its you n me
(Pokemon! Oh you're my best friend)
Wherever I am
(In a world we must defend)
I'll never be lost again
(Pokemon!)
Me n Pikachu
(a heart so true)
With our love
(Our courage will pull us through)
You know It never will fade. Whatever we do
(You teach me and I'll teach you Pokemon! Gotta catch'em all)
It'll always be me and you
Pika me and you
And now the path is ours to take
The song that we sing today
Will last until eternity

Article edited on 2019-05-08 08:10:07 by Sunain
Sep 30
On July 24th, 2018, it was revealed that
Shoko Nakagawa
, one of the host of
Pokénchi
, would be making her second
appearance and concert performance of 2018 in the United States
, this time in New York City as part of Anime NYC 2018 and Anisong World Matsuri.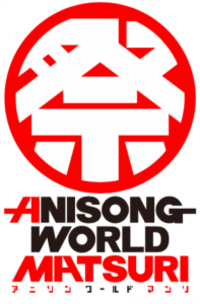 Anime NYC 2018 takes place in the Javits Center on Manhattan's West Side from Friday, November 16th, 2018 until Sunday, November 18th, 2018. Shoko Nakagawa performs at the Anisong World Matsuri concert at the Hammerstein Ballroom on Day 2, November 17th, 2018 but she will also be at a panel and autograph signing inside Anime NYC.
ANISONG WORLD MATSURI
Anime NYC is proud to welcome the globally renowned Anisong World Matsuri concert series to New York City for the first time! Anisong World Matsuri brings together headlining Japanese pop stars for show-stopping concerts, and the inaugural Anisong World Matsuri at Anime NYC will feature major performances from Luna Haruna, Shoko Nakagawa, Morning Musume。'18, and more for two nights on November 16 and 17, 2018 in New York's historic Hammerstein Ballroom.
Anisong World Matsuri at Anime NYC is a partnership between Anime NYC and leading Japanese entertainment companies including BANDAI NAMCO Arts, Inc., Amuse, Inc., and Sony Music Entertainment, Inc.
Anisong World Matsuri's mission is to bring Japanese pop music popularized by anime (anisong) to new audiences around the world, and it has conducted major event concerts in cities including Los Angeles, Shanghai, and Washington DC since its launch in 2016. This November, Anime NYC and Anisong World Matsuri will host the largest Japanese pop concerts in the history of New York City!
Source:
http://animenyc.com/anisongworld2018/
TICKET PRICING
Anisong VIP Tickets: $138
General (Standing): $53
1st Balcony: $48
Please note: This price includes a Hammerstein Ballroom Fee, and there are Ticketmaster fees on top of this.
VIP TICKETS INCLUDE (details subject to change):
Early concert entry – Plus reserved section in front of stage!
Anisong VIP Badge – Separate design for each day!
Artist Goodbye Event (high-five) – All artists will attend!
Signed Poster – Hand-signed by Anisong World Matsuri performers!
SHOKO NAKAGAWA
Shoko Nakagawa (Shokotan) made her debut in show business in 2002 at the age of 17 and has worked in various fields as a singer, TV personality, voice/movie actress, and illustrator. She held her first live concert at Budokan in 2009 and has appeared at international events across America, Europe, and Asia.
She is most known for "Sorairo Days", the theme song for Gurren Lagann, and she has also performed themes for series including Akiba's Trip, Beelzebub, Eyeshield 21, Fullmetal Alchemist: Brotherhood, Pokemon XY, and Star Blazers 2199.
In 2017, she performed the ending theme of TV Tokyo's anime Magical Circle Guru-Guru and released the CD single "Magical Circle". This July, she performed at Anisong World Matsuri in Los Angeles.
She has also performed in many TV shows and stage musicals, and she is participating in the 2020 Tokyo Olympics and Paralympics mascot selection committees.
Anime NYC Reveals Anisong World Matsuri Concert Lineup
There's plenty planned already for this year's Anime NYC Powered by Crunchyroll, which is set to take place at New York City's Javits Center November 16-18. The latest event to be announced is Anisong World Matsuri, bringing the concert series to NYC for the first time along with a full lineup of concerts from Anisong artists.
NYC's inaugural Anisong World Matsuri will take place over two nights—November 16 and 17—with performances by Luna Haruna, Shoko Nakagawa, Morning Musume。'18, and more. Here's a breakdown of who's performing when, and you can hit up the official page for more on each individual artist.
Friday, November 16 Concert Performers:
Konomi Suzuki
TRUE
Luna Haruna
And More
Saturday, November 17 Concert Performers:
Hironobu Kageyama
Hiroshi Kitadani
Shoko Nakagawa
Morning Musume。'18
Source:
http://www.crunchyroll.com/anime-news/2018/07/24-1/anime-nyc-reveals-anisong-world-matsuri-concert-lineup
Twitter Promotional Video for Shoko Nakagawa's Anisong World Matsuri Concert:
Source:
https://twitter.com/AnisongWorld/status/1046135587885932544

Article edited on 2018-09-30 04:35:15 by Sunain
Jun 06
The official Pokémon movie website has updated. Translations follow:

The theme song for "Pocket Monsters the Movie: Everyone's Story" has been decided!
This year, the theme song will be "Breath", which has been written specifically for the movie by Porno Graffitti.
This is a song that carries a warm melody while strings on real instruments are impressively throbbing away alongside a simple track where the number of sounds have been tightened down as much as possible.
It's a song that synchronizes with the movie's story, and that has lyrics that encourage not letting yourself get swept away by the opinions that surround you, not losing sight of your true self, but to continue onwards towards the future you believe in.
A promo video that utilizes the song has also been released: This is a special video that allows you to listen to the sound source earlier than anywhere else.
Porno Graffitti's New Single: "Breath"
Release date: Wednesday July 25th 2018
Start date for digital distro: Friday July 6th 2018
*Limited edition:
CD+DVD SECL-2307~2308 2000 yen
(DVD contains footage from the "ROCK IN JAPAN FESTIVAL 2017" concert from August 2017)
*Regular edition:
CD only SECL-2309 1300 yen
*Anime edition: CD+DVD SECL-2310~2311 1600 yen
(DVD contains the "Breath (movie ver.) music video, which uses footage from "Pocket Monsters the Movie: Everyone's Story")
Comments from Porno Graffitti:
Comment from Akihito Okano
I am extremely honored that I get to handle the theme song.
I am positive that once they've watched this movie, everyone will brighten up and become filled with the strength to head towards tomorrow.
We made this song hoping that it could encourage those people and give them a push forward, even if it only acts as a slight breeze.
I think of it as a pop song that I believe adds flowers to the movie in our own special way.
Comment from Haruichi Shindo
I got the opportunity to consult the director before starting to work on this song.
He told me that this year's movie is a story where the characters that appear all deal with their own respective little problems and manage to overcome them.
It would be great if humans could also change their form and appearance drastically the way Pokémon do when they "evolve", but since they can't, we have no choice but to encourage the people we currently are. This is what I was wondering if I'd be able to express through song.
Porno Graffitti's profile:
Okano and Shindo are from Innoshima Island, Hiroshima. They formed a band while in high school. Then, in 1999, they accomplished a powerful major debut with their first single, "Apollo".
They were immediately widely recognized as a new type of artists, and when they released their 3rd single, "Music Hour", the next year, they became the talk of the town that summer. Their 4th single, "Saudade", was a huge hit, as were singles like "Saboten", "Agehacho", "Melissa", "Ai ga yobu hou e", etc. In 2004, 5 years after their debut, they released their two first best-of albums, "PORNO GRAFFITTI BEST RED'S" and "PORNO GRAFFITTI BEST BLUE'S", at the same time, which not only got them their first no 1 position on the Oricon album charts, they were such record-breaking hits they monopolized both the first AND second position on the chart for two weeks in a row.
In 2013, 15 years after their major debut, they released the best-of album "PORNOGRAFFITTI 15th Anniversary "ALL TIME SINGLES"", which included all their singles, grabbing the no 1 spot on the Oricon Weekly Chart.
In 2015, they released "RHINOCEROS", their 10th original album and their first one in 3 and a half years, and it too grabbed the no 1 spot on both the daily and weekly Oricon charts.
Last year, in March 2017, they held their first solo concert in Taiwan. They were so popular the initially announced first-day concert tickets sold out immediately, so they held a second concert the next day. They were riding on that momentum last summer, so in addition to making energetic appearances at huge music festivals like "ROCK IN JAPAN FESTIVAL 2017", "MONSTER baSH 2017", "SPACE SHOWER SWEET LOVE SHOWER 2017" and the like they also went on a long tour all across Japan, holding 39 concerts in 32 locations, and everything sold out the first day tickets went on sale.
The momentum hasn't stopped yet either, as their latest single "Chameleon Lens", which was released Wednesday March 21st 2018, has become the talk of the town alongside "Holiday Love" on the TV Asahi Network, which it serves as the theme song for.
Porno Graffitti still have fans from multiple generations, and now that they're approaching the 20th anniversary of their debut, they've decided hold outdoors concerts on September 8th and 9th 2018 in their birthplace Hiroshima to kick off the year of their 20th anniversary.
Porno Graffitti's official website
Source:
http://www.pokemon-movie.jp/shudaika/

Article edited on 2018-06-24 11:48:38 by Adamant