Welcome to PocketMonsters.net
PocketMonsters.net
is a fansite dedicated to all things Pokémon (ポケモン) and Pocket Monsters (ポケットモンスター). We are the premier site for news and information about all aspects of the franchise from around the world. We cover the
Anime
,
indexing the music
, the
Trading Card Game
, the
Games
, the
variety shows
, have a
large imageboard
,
forum
and much more.
Follow us on Twitter
and
Subscribe to our RSS Feed
for the latest updates!
News Tag Filter:
Pikachu Press
May 14
Pikachu Press will be releasing
The Art and Making of Pokémon Detective Pikachu
, a 200 page hardcover book that goes behind the scenes into the art and making of the movie. The list price is $85.00 USD.
High resolution sample pages and cover artwork have been added to an Imageboard thread
.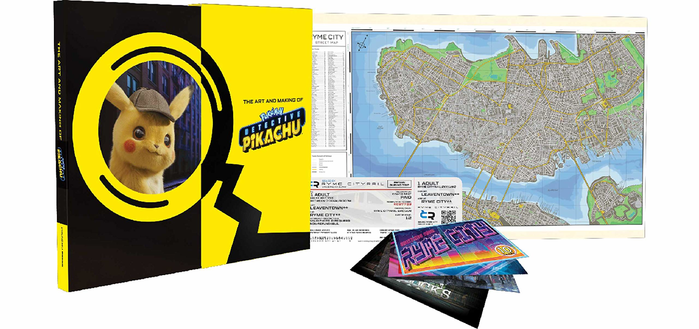 The Art and Making of Pokémon Detective Pikachu
Go Behind the Scenes and Into the Action—with Detective Pikachu!
Discover the incredible art and behind-the-scenes excitement of the first live-action Pokémon film from Warner Bros. Pictures and Legendary Pictures with this deluxe slipcase edition featuring storyboards, character profiles, interviews, and concept art featuring Detective Pikachu, Ryme City, and all the action and adventure from the movie!
This premium hardcover book includes a removable map of Ryme City, postcards, plus more memorabilia from the film that's not available anywhere else.
With a foreword by Director Rob Letterman and an interview with Tsunekazu Ishihara, president of The Pokémon Company, this exclusive volume brings you a wealth of production secrets, movie magic, and details about what it takes to create an epic Pokémon mystery in Ryme City—and what it takes to share that story with the world!
Hardcover: 200 pages
Publisher: Pikachu Press (May 21, 2019)
Language: English
ISBN-10: 1604382031
ISBN-13: 978-1604382037
Product Dimensions: 10.8 x 9.4 inches
List Price: $85.00
Source:
https://www.pokemon.com/us/pokemon-news/go-behind-the-scenes-of-pokemon-detective-pikachu/

Article edited on 2019-05-14 03:58:52 by Sunain
Feb 08
The official Pokémon website has announced that it has created its own publishing entity and will be selling items throughout 2012 starting this week.
Pikachu Press
is the debut Publishing imprint from The Pokémon Company International! Launching the very first titles in Spring 2012 (based in the Unova region of Pokémon Black Version and Pokémon White Version), Pikachu Press will publish exciting titles and new formats, aimed at kids (and the young at heart) everywhere!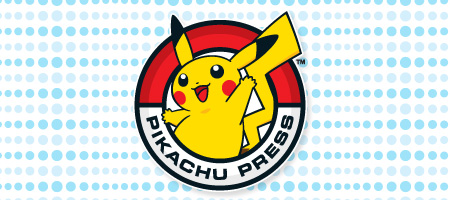 Announced as part of the first batch of items from Pikachu Press are three Look and Listen Sets that include a book, headphones and an anime DVD each containing three episodes.
Catch Oshawott! A Pokémon Look and Listen Set
,
Catch Snivy! A Pokémon Look and Listen
,
Set Catch Tepig! A Pokémon Look and Listen Set
. The DVD's contain episodes from the
Pokémon: Black and White
series.
The Book/DVD sets have been added to our DVD database. There you can find information about Pokémon DVD's and Bluray's from around the world
.
Oshawott
Snivy
Tepig

Release Date: 2012-03-06
DVD DB Link: Click Here
Release Date: 2012-03-06
DVD DB Link: Click Here
Release Date: 2012-03-06
DVD DB Link: Click Here
Press Release
A collection of fun Pokémon-themed books are headed to a bookstore near you this spring.
Looking for even more fun ways to experience the world of Pokémon? Check out some of the awesome activity books coming out over the next few months. These books include new Pokémon adventures, fun puzzles, sticker collections, and more!
Pokémon Super Activity Book: Do You Know Unova?
In Stores: February 7th, 2012
Have lots of fun with this activity book featuring your favorite Pokémon from the brand-new Unova region! Test your Pokémon knowledge with puzzles, games, trivia, and more. You can also try your hand at spotting the impostor Pikachu or challenging Professor Juniper to a game of Sudoku! You'll have hours of fun with this 200-page, full-color activity book!
Pokémon Super Sticker Book: Unova Region!
In Stores: March 6th, 2012
Over 150 new species of Pokémon can be found in the Unova region—and now's your chance to collect and stick them all! From cute Pokémon like Snivy, Tepig, and Oshawott to awesome Legendary Pokémon like Reshiram and Zekrom, you'll find hundreds of different stickers of these recently discovered Pokémon plus lots of information about each of them, as well as stickers for Ash, Iris, Cilan, and everyone's favorite Pokémon, Pikachu!
Pokémon Find 'Em All: The Search for Zoroark/Discover Unova! (Double Book Edition)
In Stores: April 3rd, 2012
Enjoy two incredible adventures with Ash in this awesome double book! Begin The Search for Zoroark! by exploring the colorful, action-packed scenes featuring dozens of hidden Pokémon and Poké Balls. Then, when you're finished, flip the book over and search Discover Unova! for even more Pokémon! Can you find hidden Pokémon throughout both stories?
Source:
http://www.pokemon.com/us/pokemon-news/pikachu_press_spr2012-2012-02-06/

Article edited on 2012-02-08 07:19:22 by Sunain