Welcome to PocketMonsters.net
PocketMonsters.net
is a fansite dedicated to all things Pokémon (ポケモン) and Pocket Monsters (ポケットモンスター). We are the premier site for news and information about all aspects of the franchise from around the world. We cover the
Anime
,
indexing the music
, the
Trading Card Game
, the
Games
, the
variety shows
, have a
large imageboard
,
forum
and much more.
Follow us on Twitter
and
Subscribe to our RSS Feed
for the latest updates!
News Tag Filter:
Press Release
Dec 07
Today, The Pokémon Company International revealed a new expansion coming to the Pokémon Trading Card Game,
Sun and Moon Team Up
, which will deliver the highly anticipated TAG TEAM Pokémon-GX cards featuring paired-up and powered-up Pokémon.
High resolution artwork from the press release has been added to an Imageboard thread
.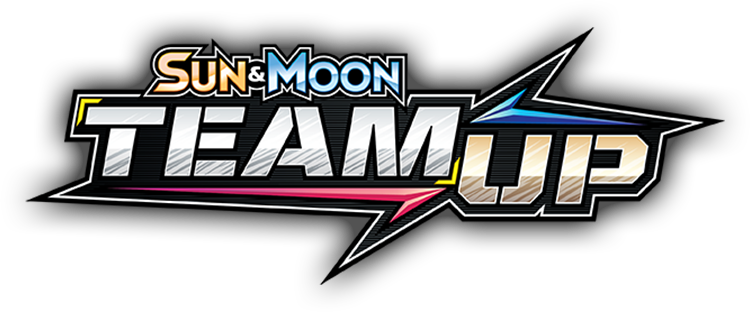 Pokémon Battle Teams Await in Sun & Moon—Team Up, the Latest Pokémon Trading Card Game Expansion Releasing February 1
Announced at the 2018 Pokémon World Championships, TAG TEAM Pokémon-GX present a powerful new gameplay mechanic that will offer thrilling battles of high risk and high reward. These cards have unprecedented power and Hit Points, allowing some TAG TEAM GX attacks to Knock Out a Pokémon-GX on the opponent's Bench with a single blow, but can lead to the opponent taking three Prize cards if a TAG TEAM is Knocked Out.
Launching worldwide on February 1, this latest expansion features dynamic battle teams such as Pikachu & Zekrom-GX, plus additional Pokémon-GX like Lycanroc-GX, Hoopa-GX, Cobalion-GX, and more.
Sun & Moon—Team Up includes:
Over 180 cards
Six brand-new TAG TEAM Pokémon-GX
Six more Pokémon-GX
Four Prism Star cards
More than 25 Trainer cards

Article edited on 2018-12-07 03:02:13 by Sunain
Dec 04
Niantic officially announced Trainer Battles which were
teased about in the past few days on social media
. The feature will be available later in December 2018.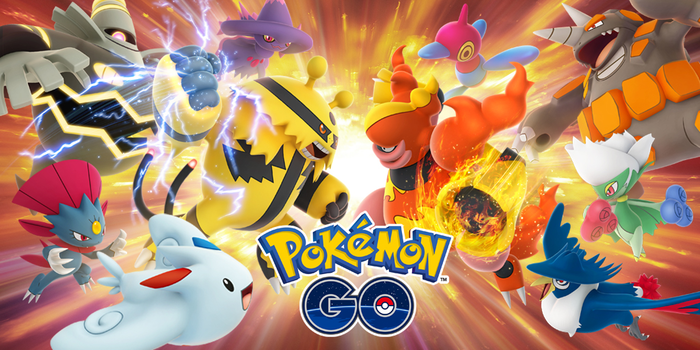 COMING SOON: Show your skills with Pokémon GO Trainer Battles!
Trainers, From encountering and catching your first Pokémon to assembling a powerful team to take on a Legendary Pokémon in Raid Battles, you have certainly built incredible skills as a Trainer over the last two years. Are you ready for the next big challenge? Show off your skills against others with Trainer Battles, coming soon to Pokémon GO!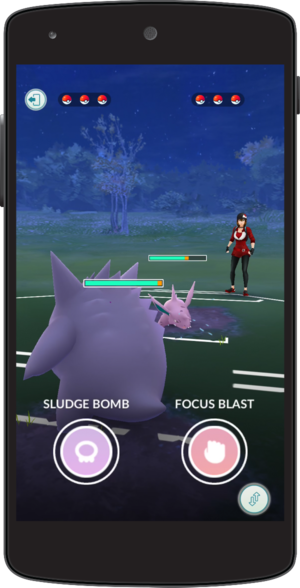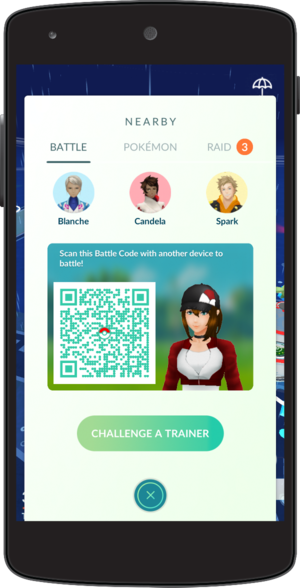 Beginning this month, Trainer Battles will allow you to challenge a friend or another Trainer at any time! Challenge another Trainer using a Battle Code, assemble a team of three Pokémon, and see who comes out on top! When Trainer Battles are completed, both participants will receive great rewards, including a chance at rare Evolution items.
In order to ensure an even playing field, Trainers must compete in the same Trainer Battle League, which determines the CP limit for the participating Pokémon. Strength alone will not ensure victory! Whether you're battling with a Caterpie or a Mewtwo, the cleverer and more strategic Trainer will have an advantage.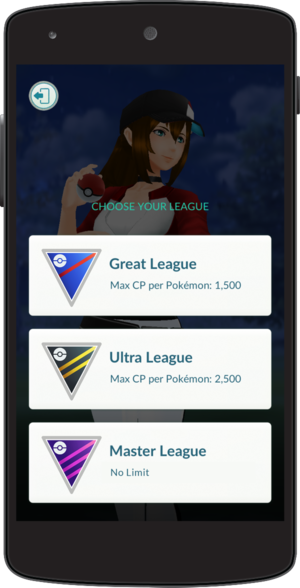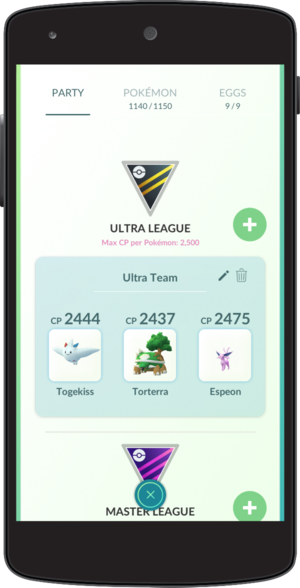 Battles are fast-paced and real-time, so don't expect to wait your turn! Your selected team of Pokémon will be able to execute both their Fast Attack and Charged Attack moves. In preparation for battle, you'll even be able to use Stardust and Candy to unlock a bonus Charged Attack for your Pokémon. Timing is important! If you use your head and keep an eye on your opponent's moves, you may be able to deploy a Protect Shield to save your Pokémon from critical damage. But you only have a limited number of these shields before your Pokémon will be left defenseless.
While Trainers will usually have to be nearby in order to initiate a Trainer Battle, Ultra Friends and Best Friends can challenge each other from any distance. So, near or far, you can battle with your closest friends!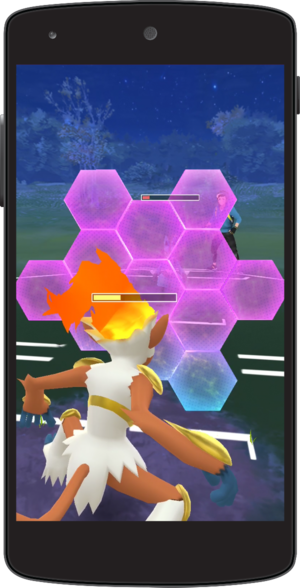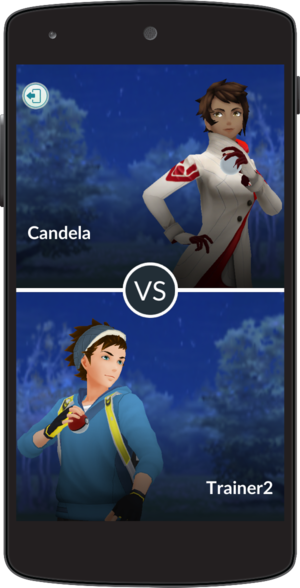 Looking to learn the ropes or sharpen your budding battle skills? Team leaders Spark, Candela, and Blanche are eager to test your bravery! You can earn rewards once per day when training with a team leader, including Stardust to help power up your Pokémon. Work toward earning an Ace Trainer medal!
It's up to you to get your Pokémon into shape! The only way you'll become a Trainer Battle master is to get out there and GO!
Source:
https://pokemongolive.com/en/post/trainerbattles/

Article edited on 2018-12-04 03:49:53 by Sunain
Nov 28
From November 16th, 2018 until November 26th, 2018,
Pokémon: Let's Go, Pikachu! and Pokémon: Let's Go, Eevee!
have sold a combined 1.5 million copies in the United States.
Pokémon Ultra Sun and Pokémon Ultra Moon
has sold 2.2 million copies since its launch on November 17th, 2017.
Nintendo Hits Big Milestones from Thanksgiving to Cyber Monday
Nintendo Switch set two new records from Thanksgiving to Cyber Monday: It became the best-selling Nintendo console in U.S. history for that five-day period, surpassing even Wii system sales. Nintendo Switch also had its best-selling week ever in the United States. In fact, according to Adobe Analytics, Nintendo Switch was among the most-purchased items online on Thanksgiving Day and the overall top-selling video game product online for the Black Friday-Cyber Monday time period.
Strong demand resulted in shoppers buying more than $250 million in Nintendo products from Thanksgiving through Cyber Monday, according to Nintendo's internal sales figures, demonstrating that Nintendo has something for everyone this holiday season. That sales total accounts for video game systems like Nintendo Switch and the Nintendo 3DS family of systems, retro systems like Nintendo Entertainment System: NES Classic Edition and Super Nintendo Entertainment System: Super NES Classic Edition, as well as all Nintendo-produced games and accessories. Total U.S. hardware sales for Thanksgiving through Cyber Monday increased 45 percent over the same period in 2017.
And that doesn't even take into account that one of the most anticipated video game events of the year is still to come: the Dec. 7 launch of the Super Smash Bros. Ultimate game. As previously announced, the game has become not only the most pre-sold Nintendo Switch game of all time, but also the most pre-sold Super Smash Bros. game ever in the series.
Unless otherwise noted, the following data from Nintendo covers Nov. 22 to Nov. 26, and is specific to the U.S. only:
Nintendo Switch hardware sales grew 115 percent compared to the same period in 2017.
Lifetime sales of Nintendo Switch, which is entering only its second holiday season, have reached more than 8.2 million units.
Sales of first-party games, including digital downloads, topped 1 million units Nov. 22-26, beating 2017's totals by 78 percent.
Nintendo Switch games Pokémon: Let's Go, Pikachu! and Pokémon: Let's Go, Eevee! have hit combined U.S. sales of more than 1.5 million units since their Nov. 16 launch.
Additionally, after 12 months of availability, lifetime combined sales of the Pokémon Ultra Sun and Pokémon Ultra Moon games crossed 2.2 million.
Nov 21
Niantic has announced that from November 30th, 2018 until December 2nd, 2018, players of Pokémon GO will be able to catch every Pokémon species in the wild featured during the Community Days throughout 2018.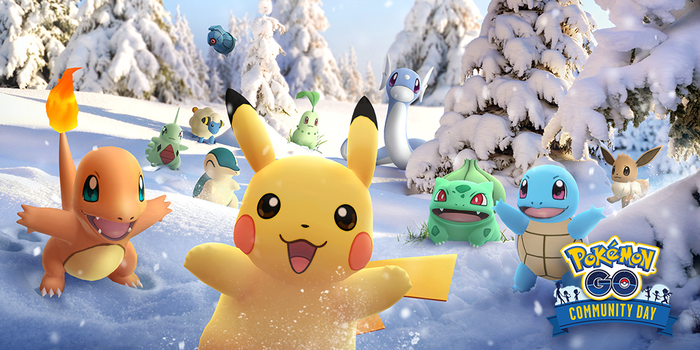 Celebrate a year's worth of Community Days in December!
Trainers, We want to thank you for making this year's Community Days so special. All over the world, in all kinds of weather, Trainers gathered to catch an array of Pokémon species and hoped for a glimpse of a Shiny Pokémon. We appreciate your dedication and enthusiasm!
In order to celebrate a fantastic year of Community Days, every Pokémon species featured during these events will appear in the wild again, all around the world, for a special weekend-long event, from Friday, November 30, at 1 p.m. PST to Sunday, December 2, at 11 p.m. PST. All of the featured moves from each Community Day will also be available, so your evolved Pokémon can get them! Additionally, special bonuses will be available for just three hours in each region. See more details below:
Event Date + Time
November 30, 2018, at 1 p.m. PST to December 2, 2018, at 11 p.m. PST
Event Features
Bulbasaur, Charmander, Squirtle, Pikachu, Eevee, Dratini, Chikorita, Cyndaquil, Mareep, Larvitar, and Beldum will appear more frequently in the wild.
Special moves previously featured during Community Day events in 2018 will be available again during the weekend!
Special Bonus Date + Time
Europe, the Middle East, Africa, and India: December 1, 2018, from 10:00 a.m. to 1:00 p.m. UTC (GMT +0)
The Americas and Greenland: December 1, 2018, from 11:00 a.m. to 2:00 p.m. PST (GMT −8)
Asia-Pacific: December 2, 2018, from 12:00 p.m. to 3:00 p.m. JST (GMT +9)
Bonuses
Double Catch XP
Double Catch Stardust
Double Incubator effectiveness
We can't wait to see you out there, Trainers! Stay safe, and happy exploring!
Source:
https://pokemongolive.com/en/post/dec18-cd/

Article edited on 2018-11-21 05:27:37 by Sunain
Nov 20
Niantic has announced that from November 20th, 2018 until December 18th, 2018, Pokémon GO players will be able to battle Cresselia in Raid Battles.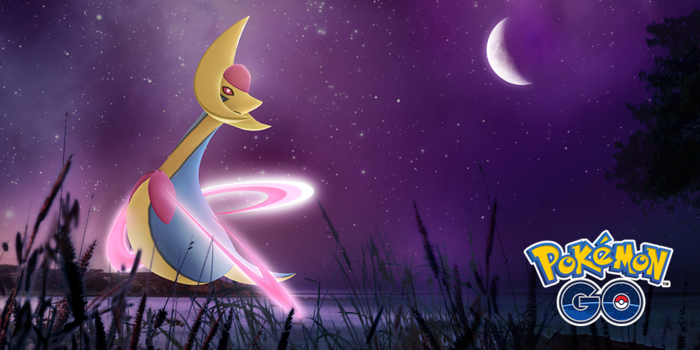 A new phase of Raid Battles begins with Cresselia!
Trainers, As Pokémon's
legendary year
is coming to a close, there will be an exciting appearance of a Legendary Pokémon originally discovered in the Sinnoh region. The Psychic-type Legendary Pokémon Cresselia will join Raid Battles on November 20 at 1:00 p.m. PST! Details below:
Date + Time
Nov. 20, 2018, at 1:00 p.m. PST (GMT −8) to Dec. 18, 2018, at 1:00 p.m. PST (GMT −8)
Features
Cresselia will appear in Raid Battles!
Don't miss this chance to catch this Legendary Pokémon before it returns to its shrine! Stay safe, and happy exploring!
Source:
https://pokemongolive.com/en/post/legendary-cresselia/

Article edited on 2018-11-20 09:11:15 by Sunain
Nov 20
The official English Pokémon website has confirmed that the Pikachu balloon with Snowman Pikachu will be in the 2018 Macy's Thanksgiving Day Parade.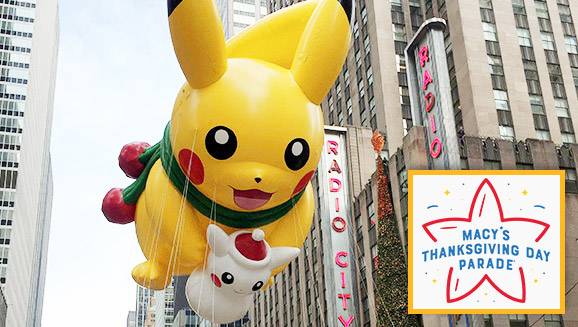 Pikachu Soars This Thanksgiving!
Don't miss the famous Pikachu balloon flying high in the Macy's Thanksgiving Day Parade.
Making its 18th consecutive appearance, the famous Pikachu once again flies high through the skyscrapers of New York City in the Macy's Thanksgiving Day Parade. See Pikachu wearing a cozy scarf and carrying a cute Snowman Pikachu as it winds through the Manhattan skyline. Fans across America can watch the parade November 22 on NBC starting at 9 a.m. Be sure to check your local TV listings so you don't miss Pikachu's amazing appearance.
Happy Thanksgiving from Pokémon!
Source:
https://www.pokemon.com/us/pokemon-news/pikachu-soars-this-thanksgiving/

Article edited on 2018-11-20 09:04:38 by Sunain