Welcome to PocketMonsters.net
PocketMonsters.net
is a fansite dedicated to all things Pokémon (ポケモン) and Pocket Monsters (ポケットモンスター). We are the premier site for news and information about all aspects of the franchise from around the world. We cover the
Anime
,
indexing the music
, the
Trading Card Game
, the
Games
, the
variety shows
, have a
large imageboard
,
forum
and much more.
Follow us on Twitter
and
Subscribe to our RSS Feed
for the latest updates!
News Tag Filter:
Ranch
Oct 20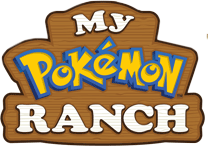 The official Pokémon website has finally answered the question many fans have been asking, "Will there be a Pokémon Platinum Version update for My Pokémon Ranch?" The Platinum Version update has been available in Japan since November 5th, 2008, almost a year ago.
The official response to the question is as follows: "I'm afraid there are currently no plans to make My Pokémon Ranch compatible with Pokémon Platinum Version, but we'll let you know if anything changes."
This now begs the question, will an update will be available for HeartGold and SoulSilver anywhere in the world? Many fans had speculated that Nintendo was just waiting for those games to be released outside of Japan before updating the English port of My Pokémon Ranch.

Article edited on 2010-01-14 07:27:47 by Sunain
Jul 19
Pokemon is going on tour this summer, visiting Woolworths stores across the UK.
Travelling across the UK in August, Woolworths stores will be transformed by Pokemon Live. You'll be able to play the all new Pokemon Mystery Dungeon: Explorers of Time and Pokemon Mystery Dungeon: Explorers of Darkness in-store, and download Darkrai, the 491st Pokemon to either your Pokemon Diamond or Pokemon Pearl. Whether it is a friend or a foe though, remains to be seen.
Whether you're an experienced trainer or just starting out, you'll be able to take you DS Lite down to a store and challenge a fellow Pokemon trainer to a battle using Pokemon Diamond and Pearl, or transfer your Pokemon onto the big screen and battle in 3D Colloseums in Pokemon Battle Revolution on Wii.
There'll also be plenty of extra fun going on such as face painting, and balloon modelling, and you'll be able to discover Pokemon Ranch, the brand new title available exclusively through WiiWare.
Source:
http://www.gamesdog.co.uk/

Article edited on 2010-01-14 07:40:12 by Sunain
Jul 02
My Pokemon Ranch is already available in North American and Japan but it will finally be available in Europe this week. Discover the joys of a carefree life in the countryside with My Pokemon Ranch. Available for download via WiiWare from July 4, My Pokemon Ranch places you in charge of a green and pleasant patch of land that doubles as a playground for hundreds of Pokemon.
At My Pokemon Ranch, you can watch your Pokemon dance, march in a parade and give your Mii a ride around the Ranch. You never know what your favourite Pokemon will do next! When you're ready to show off your Ranch, invite your Wii Friends to pay it a visit via Wii Connect 24.
Hayley, the creator of Pokemon Ranch, has a dream to one day see the grounds of the Ranch filled with Pokemon. Acting as the caretaker of the Ranch with your chosen Mii, it's up to you help make Hayley's dream a reality! You will start with just six Pokemon on the ranch, with a new one added each day to help fill every acre of the grounds.
Release date: 04/07/2008
Wii Points: 1000
Game language: English, French, German, Spanish, Italian
Source:
http://www.nintendo.co.uk/

Article edited on 2010-01-14 07:47:07 by Sunain