Welcome to PocketMonsters.net
PocketMonsters.net
is a fansite dedicated to all things Pokémon (ポケモン) and Pocket Monsters (ポケットモンスター). We are the premier site for news and information about all aspects of the franchise from around the world. We cover the
Anime
,
indexing the music
, the
Trading Card Game
, the
Games
, the
variety shows
, have a
large imageboard
,
forum
and much more.
Follow us on Twitter
and
Subscribe to our RSS Feed
for the latest updates!
News Tag Filter:
Safari Zone
Oct 01
Niantic has announced that a Pokémon GO Safari Zone Event will take place in Tainan, Taiwan from Thursday, November 1st, 2018 until Monday, November 5th, 2018. Trainers will be able to encounter Pokémon not normally seen in Taiwan, such as Relicanth, Unown, Bagon, Swablu, Anorith and event a Shiny Pinsir!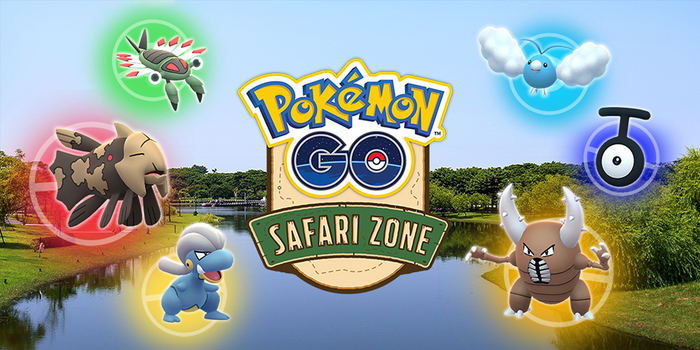 Please Join Us for the Pokémon GO Safari Zone Event in Tainan, Taiwan!
Trainers, A Pokémon GO Safari Zone event in Tainan, Taiwan, is taking place from Thursday, November 1, to Monday, November 5, at the Tainan Metropolitan Park and the Chimei Museum! Dubbed Taiwan's oldest city, Tainan is famous for its long history and rich culture. The city boasts many historic buildings, heritage sites, and temples, as well as an abundance of local festivals, culinary delicacies, and gourmet snacks. Plus, throughout the city of Tainan, Trainers will be able to find Pokémon not normally seen in Taiwan, such as the Water- and Rock-type Pokémon Relicanth, the Psychic-type Pokémon Unown, and more! And if you're lucky, you might even encounter a Shiny Pinsir!
This is a free event to be enjoyed by all Trainers, so make plans early to ensure you obtain transportation and accommodations for the event.
Source:
https://pokemongolive.com/en/post/safarizonetainan/

Article edited on 2018-10-01 08:03:44 by Sunain
May 07
Niantic has announced the first dates for the
Pokémon GO Summer Tour 2018
around the world. On June 30th, 2018 to July 1st, 2018 an event will take place in Dortmund, Germany while on July 14th, 2018 to July 15th, 2018, another event will take place in Chicago, United States.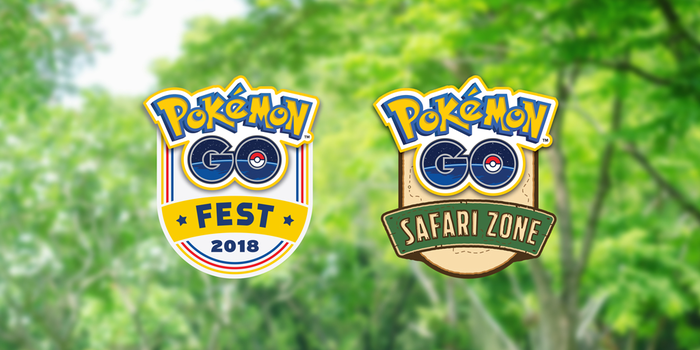 Get Pumped Up for Pokémon GO Summer Tour 2018!
Trainers, It's time to mark your calendars and get ready for an exciting lineup of Pokémon GO events all over the world. This year we're bringing dynamic live events to even more places. It's the Pokémon GO Summer Tour 2018!
Trainers across Europe: Get ready for a Safari Zone event in Dortmund, Germany. Together with the city of Dortmund, we will host an event from June 30 to July 1 in beautiful Westfalenpark. Westfalenpark is not only one of the largest inner-city parks in Europe but also includes elaborate water features, a Japanese garden, and large playgrounds for kids and families. Enjoy the fresh air and beautiful view while catching many types of Pokémon! Activities will expand to Dortmund's entire city district, inviting players from all over Europe to explore the city's cultural history through Pokémon GO. This is an open event for all to enjoy, so book your travel and accommodations soon! For detailed information on the Dortmund Safari Zone Event, please visit the event website.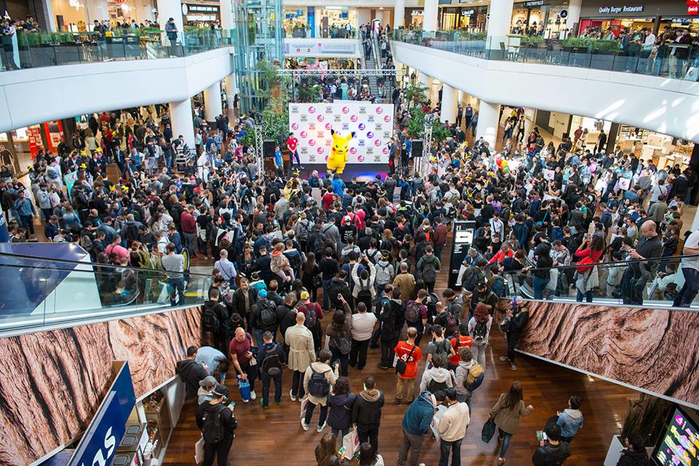 Safari Zone, Les Quatre Temps
Our biggest North American event is back with a brand-new look! Pokémon GO Fest returns to Chicago from July 14 to July 15. Pokémon GO Fest 2018: A Walk in the Park will offer a unique, immersive play experience unseen anywhere else that will create a daylong adventure for Trainers. The event will be held in the city's historic Lincoln Park, with a 1.8-mile walking course that, among the tree-lined greenery, will include exclusive activities for Trainers of all ages. Single-day passes go on sale on May 11 for //media.pocketmonsters.net/news/3240/tottorirecap.png0 on our event website. Also, check the event website for details on hotel accommodations and stay tuned for more details.
We've been so inspired by the spirit and dedication of Trainers who have come to our events throughout Asia. From Tottori to Seoul to Chiayi, we've been lucky to see hundreds of thousands of Trainers coming together to view breathtaking scenery, catch many types of Pokémon, and enjoy a unique real-world experience. We'll have a Safari Zone event in Yokosuka, Japan, later this Summer, to be followed by an exciting schedule for our Trainers across Asia. Keep an eye out for more details on these events!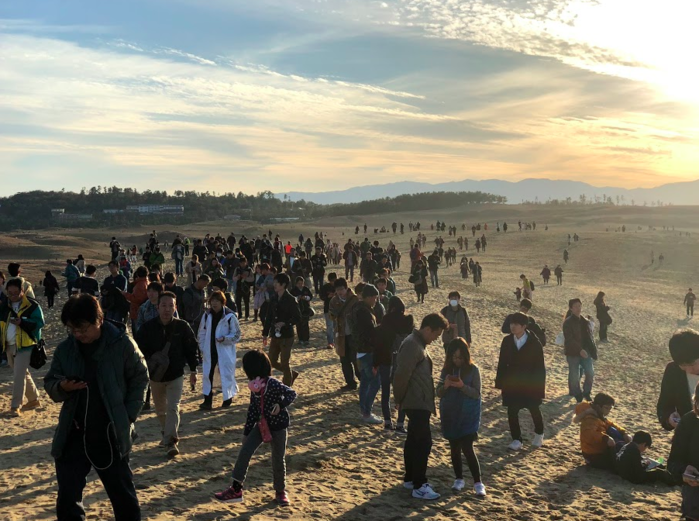 Safari Zone, Tottori
If you're unable to make it to one of our live events this summer, there are still plenty of amazing ways to participate in the action. Trainers across the globe will be able to engage in a variety of activities and challenges, so you'll be able to take part no matter where you are. Announcements on these features will be forthcoming, so watch out for more news! We invite you to join us on an adventure—even from your hometown.
Plus, there are monthly gatherings happening all over the world on Pokémon GO Community Day. On Saturday, May 19, the Fire-type Pokémon Charmander will be the star! Community Day happens once a month, so make sure you mark your calendars and gear up for events on Saturday June 16 and Sunday July 8. As we get closer to those dates, we will reveal the starring Pokémon, an exclusive move that can only be learned on Community Day, and special bonuses that will be available throughout the length of the events!
In addition to our own events, we also participate in civic and service-oriented events throughout the year, benefitting a number of causes. Seeking a way to connect with your city or community while discovering and catching Pokémon, or to get the latest on all of our upcoming live events? Don't forget to check out PokemonGOLive.com/events to see what's coming up next!
We're proud to bring you these special events across the globe, but there's still one important thing missing—you!
Source:
https://pokemongo.nianticlabs.com/en/post/summertour2018/

Article edited on 2018-05-07 09:35:41 by Sunain
Sep 06
Niantic has posted more information and new dates about upcoming Pokémon GO Safari Zone events being held across the world during September and October 2017.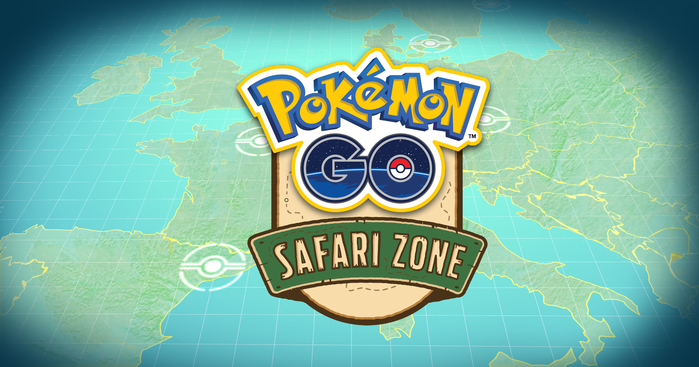 Pokémon GO Safari Zone Event Updates, New Dates and More
Trainers, The first series of Pokémon GO Safari Zone events in Europe are just around the corner! On September 16, official Pokémon GO Safari Zone activities will be taking place at Unibail-Rodamco Shopping Centres located at CentrO in Oberhausen (Germany), Les Quatre Temps in Paris (France) and La Maquinista in Barcelona (Spain).
At each Pokémon GO Safari Zone event, Trainers will receive an in-game medal and special 2 km Eggs from the various PokéStops found at each of these shopping centers. Lures will be activated all day at each PokéStop at the event so Trainers can catch Pokémon together, including Kangaskhan, Chansey, Larvitar, and others. Trainers in the area may even spot Shiny Pikachu, Shiny Magikarp, and various forms of Unown! In order to optimize the experience for all Trainers attending, Gym and Raid Battles will not be available at these shopping centers during the events.
The Pokémon GO Safari Zone events will give Trainers the chance to meet one another and catch up in the team lounges. Attendees will also receive Trainer kits for joining the day's Pokémon-catching activities. Throughout each of the participating shopping centers, special offers for Pokémon GO Trainers will be available in select stores.
Trainers will soon be able to reserve free, nontransferable tickets to each of the Pokémon GO Safari Zone events taking place on September 16. To receive a QR Code, which is required to participate in the event, the person who claims the ticket must be over the age of 13 and be present with a valid photo ID.
In addition, Trainers who were unable to get tickets will be able to discover and catch some of the Pokémon found at the Pokémon GO Safari Zones events throughout the city where the shopping center is located. We hope everyone will get a chance to explore these amazing cities while looking for Pokémon!
Visit your local shopping center's Facebook page for information on reserving a ticket to the Pokémon GO Safari Zone events in Oberhausen, Germany; Paris, France; and Barcelona, Spain on September 16.
We're also happy to announce the new dates for the Pokémon GO Safari Zone events in Denmark, Czech Republic, Sweden and The Netherlands. These dates now include:
October 7, 2017

Fisketorvet—Copenhagen, Denmark
Centrum Černý Most—Prague, The Czech Republic

October 14, 2017

Mall of Scandinavia—Stockholm, Sweden
Stadshart Amstelveen—Amstelveen, The Netherlands
We'll be revealing more information on tickets for these events soon. Please visit the local shopping center's Facebook pages for updates. We're looking forward to meeting and catching Pokémon with all of the Trainers able to join us!
Source:
http://pokemongo.nianticlabs.com/en/post/safarizoneupdate2

Article edited on 2017-09-06 09:46:01 by Sunain