Welcome to PocketMonsters.net
PocketMonsters.net
is a fansite dedicated to all things Pokémon (ポケモン) and Pocket Monsters (ポケットモンスター). We are the premier site for news and information about all aspects of the franchise from around the world. We cover the
Anime
,
indexing the music
, the
Trading Card Game
, the
Games
, the
variety shows
, have a
large imageboard
,
forum
and much more.
Follow us on Twitter
and
Subscribe to our RSS Feed
for the latest updates!
News Tag Filter:
Tsunekazu Ishihara
Aug 16
During the 2019 Pokémon World Championships opening ceremonies, Tsunekazu Ishihara, president and CEO of The Pokémon Company, unveiled Sword & Shield, a new series coming to the Pokémon Trading Card Game. Included in the series are Pokémon V, powerful new cards that will play an important role in players strategies. Event attendees also received a preview of Zacian V and Zamazenta V, which will be available in the series upcoming first expansion. More details about the Pokémon TCG: Sword and Shield Series will be announced soon. Game Freak Director Junichi Masuda also showed up and revealed new battling info for the upcoming games Sword and Shield.
High resolution press release pictures have been added to an Imageboard thread

NEW DETAILS FOR POKÉMON SWORD AND POKÉMON SHIELD AND NEXT SERIES IN THE POKÉMON TRADING CARD GAME UNVEILED AT 2019 POKÉMON WORLD CHAMPIONSHIPS
Pokémon Video Game and TCG Announcements Made During Opening Ceremonies at Premier Competitive Pokémon Event ​​​​​​​
Today, The Pokémon Company International announced that Pokémon Sword and Pokémon Shield will be the official video games used for competitive play during the 2020 Play! Pokémon Season and shared new game features that fans can look forward to in the highly anticipated titles. Pokémon Sword and Pokémon Shield will launch November 15, 2019, exclusively on the Nintendo Switch™ system. In addition, The Pokémon Company International debuted the next series in the Pokémon Trading Card Game, Sword & Shield, based on the upcoming video games as well as a new type of card, Pokémon V.
Battling in Pokémon Sword and Pokémon Shield
In Pokémon Sword and Pokémon Shield, Trainers can connect to the internet and battle against each other in either Single or Double Battle formats in the Battle Stadium.
In the Battle Stadium, Pokémon Trainers can engage in Ranked Battles where they will face other Trainers and their Battle Teams from across the globe.
Trainers will battle those with a similar rank and will earn points depending on the results of those battles.
Each rank in Ranked Battles belongs to a specific tier, and Trainers can increase their rank by earning enough points.
Trainers can check their own ranking in the Battle Stadium. They can also see how all of the participants placed in a competition on the smartphone version of Pokémon HOME.
In Casual Battles, it's not about who wins or loses—it's about becoming a better Trainer.
One exciting aspect of Casual Battles is the ability to use certain Legendary Pokémon and Mythical Pokémon that are not eligible for Ranked Battles.
Features like Online Competitions and Rental Teams will also allow players to connect with other Trainers in different ways.
Trainers who participate in Online Competitions can battle in either Official Competitions or Friendly Competitions.
In Official Competitions, participants will take part in special battles with a variety of different rules and restrictions.
In Friendly Competitions, Trainers can join competitions hosted by other players or even host their own competitions. Regulations in Friendly Competitions are determined by the host.
Rental Teams enable Trainers to borrow Battle Teams by inputting IDs available online—or to make Battle Teams that they've put together available as Rental Teams to other Trainers all over the world. Up to five teams can be rented at once, and they can even be used in Ranked Battles.
Dynamaxing and Max Moves
The Dynamax phenomenon not only makes Pokémon huge—it can also give them a boost in power and sway the course of a battle. The Max Moves that only Dynamax Pokémon can use aren't just powerful but also have impressive additional effects. For example, the Water-type Max Move, Max Geyser, will trigger the rain weather condition, and the Fighting-type Max Move, Max Knuckle, will increase the Attack of all allied Pokémon.
In Pokémon Sword and Pokémon Shield, a Trainer's Pokémon can Dynamax if that Trainer has the Dynamax Band. Pokémon do not have to hold a special item to Dynamax. This means Trainers can choose which one of their Pokémon to Dynamax depending on what's happening in the battle, and they can even have their Pokémon hold items that boost their strength so they can unleash Max Moves that are even more powerful.
New Abilities and Items
Many new Abilities have been discovered in Pokémon Sword and Pokémon Shield. One such Ability is Galarian Weezing's Neutralizing Gas. This Ability neutralizes the ongoing effects of other Pokémon's Abilities and even prevents Abilities from being triggered. Once the Pokémon with Neutralizing Gas leaves the battlefield, the Abilities of the other Pokémon will be activated again.
Some Pokémon have rare Abilities known as Hidden Abilities. In Pokémon Sword and Pokémon Shield, Pokémon caught in Max Raid Battles might have these Hidden Abilities. There is also a very small chance that Trainers will encounter a special Pokémon capable of Gigantamaxing in Max Raid Battles. While extremely rare, by attempting many different battles, there's a chance they could even encounter a Pokémon that can Gigantamax and has a Hidden Ability. One such Hidden Ability is Corviknight's Mirror Armor, which will bounce back any stat-lowering effects from an opposing Pokémon's Abilities or moves.
New items that can be combined with specific moves to give Trainers an edge in battle will also be available in Pokémon Sword and Pokémon Shield. These items include Room Service and Eject Pack. When held by a Pokémon, Room Service will lower that Pokémon's Speed when the move Trick Room is successfully used. When a Pokémon holding Eject Pack has any of its stats lowered, it will immediately switch out so another Pokémon can be sent in.
YouTube Clip - Prepare for battle in Pokémon Sword and Pokémon Shield!
Source:
https://www.youtube.com/watch?v=uaF9iJ9bzUM
YouTube Clip - The Pokémon Trading Card Game continues to eVolve with Pokémon V!
Source:
https://www.youtube.com/watch?v=WFq4yn8DLRI

Article edited on 2019-08-16 10:23:09 by Sunain
May 27
Posted by
Sunain
| May 27th 2019 at 09:28 AM EDT
Tags:
Press Release
,
Nintendo
,
Pokémon Center
,
Android
,
YouTube
,
Apple iOS
,
Ken Sugimori
,
Junichi Masuda
,
Pokémon GO
,
Niantic
,
Detective Pikachu
,
Nintendo Switch
,
Pokémon Shirts
,
Pokémon Sword
,
Pokémon Shield
,
Pokémon Sleep
,
Pokémon Masters
,
Pokémon Home
,
Tsunekazu Ishihara
Comments:
0
Permalink
The Pokémon Company is hosting its 2019 Press Conference in Tokyo, Japan, on Tuesday, May 28th, 2019. You can watch the event
live on twitch
at 9pm EST / 6 p.m. PDT. The press conference is expected to cover a number of topics of interest to Pokémon fans.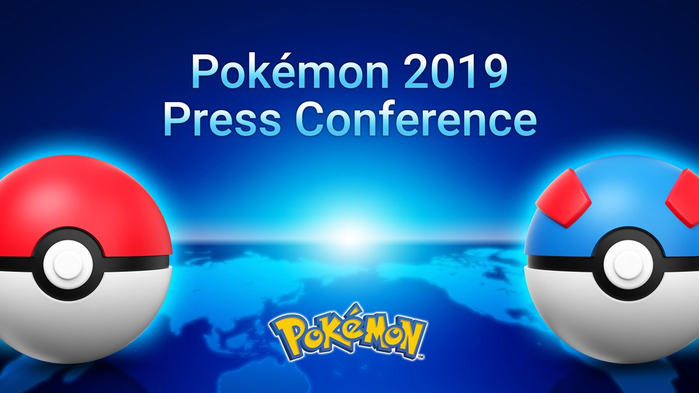 Source:
https://www.pokemon.com/us/press-conference/
Announcements:
Detective Pikachu for Switch
Pokémon Center Shibuya
Pokémon Quest release in China by NetEase
Pokémon Home to be released in early 2020
Pokémon Sleep to be released in 2020
Pokémon Masters for Smartphones to be released in the 2019 calendar year
Big Pokémon News from Tokyo
New mobile experiences, a new Detective Pikachu on Nintendo Switch, and more were announced at the Pokémon 2019 Press Conference.
The Pokémon Company held a press conference to announce lots of exciting projects for Pokémon fans around the world. Take a look at what was revealed.
Pokémon HOME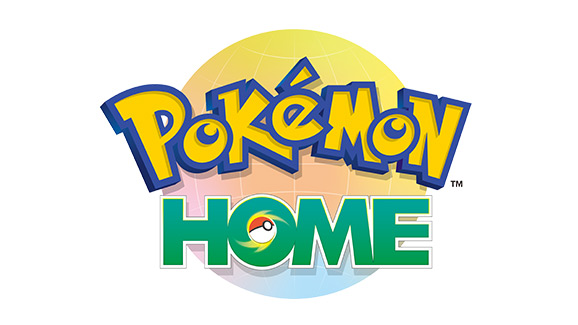 The world of Pokémon games is more diverse than ever, with exciting titles for Nintendo 3DS, Nintendo Switch, and mobile devices. Now Trainers can bring all their Pokémon together with Pokémon HOME, a new cloud service app that lets players continue their Pokémon adventures beyond a single platform. Pokémon HOME connects with Pokémon Bank as well as Pokémon: Let's Go, Pikachu! and Pokémon: Let's Go, Eevee!, the upcoming Pokémon Sword and Pokémon Shield games, and also Pokémon GO.
With Pokémon HOME, Trainers can manage their collection of Pokémon across many of their games. Plus, they can trade with friends or with anyone around the world directly using Pokémon HOME via mobile device. A potential future addition will even allow multiple players in a single location to trade all at once.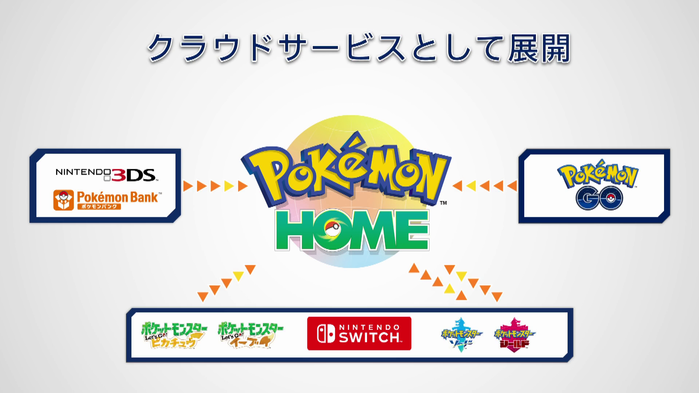 Pokémon HOME is expected to launch in early 2020 on iOS and Android devices as well as Nintendo Switch.
Pokémon Sleep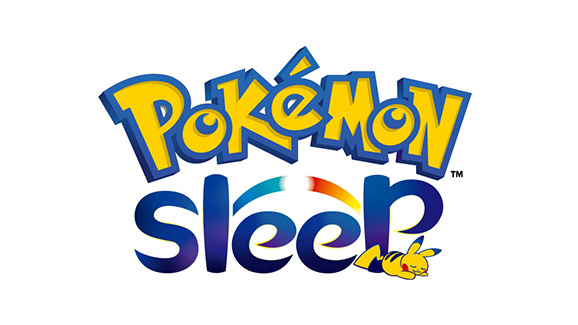 Soon, you'll be able to wake up with Pokémon every morning with Pokémon Sleep, a mobile app coming from The Pokémon Company. Pokémon Sleep brings a gameplay experience unlike any other. A new device based on the Pokémon GO Plus device uses an embedded accelerometer to track your time sleeping and sends this information to your smartphone via Bluetooth. This new device, called the Pokémon GO Plus +, also has the same functions as the original Pokémon GO Plus, so you can use it to play Pokémon GO during the day as well as with Pokémon Sleep at night!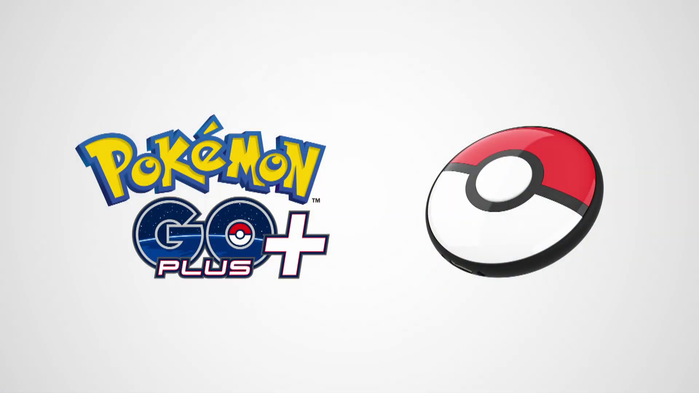 Look forward to Pokémon Sleep launching for mobile devices in 2020.
Pokémon Masters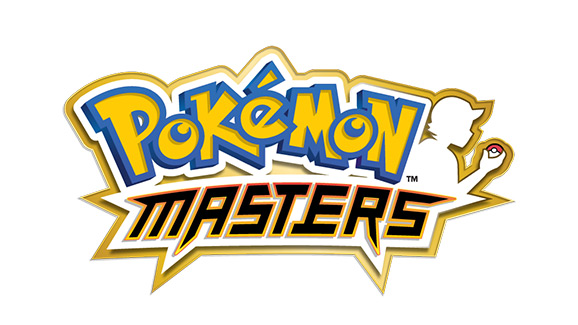 A new Pokémon mobile game called Pokémon Masters is on the way for iOS and Android devices from The Pokémon Company and DeNA. Pokémon Masters lets players experience a new type of Pokémon battling on the go, and it features many famous Pokémon Trainers from the long history of Pokémon video games. Gameplay has been optimized for smart devices, allowing anyone to casually pick it up and play.
Pokémon Masters is scheduled to launch in 2019. Fans can expect more details about this new mobile game in June!
A New Detective Pikachu Comes to Nintendo Switch
The release of the POKÉMON Detective Pikachu movie has left fans wanting more of the famous Pokémon sleuth. Creatures, Inc., has plans to create a new entry in the Detective Pikachu video game series for Nintendo Switch. The original Detective Pikachu game for the Nintendo 3DS ended on a cliffhanger and this upcoming game will be a conclusion to that story. The details of the game are still a mystery.
Pokémon Shirts
Tsunekazu Ishihara, president of The Pokémon Company, concluded the Pokémon 2019 Press Conference with one more interesting bit of news. He discussed a new service in Japan called Pokémon Shirts, which creates made-to-order original clothing designs featuring the first 151 Pokémon. While wearing one of the custom designs onstage, Mr. Ishihara announced that the service will expand to more regions, including the United States and Europe!
From new mobile apps to more fun with Detective Pikachu, the Pokémon 2019 Press Conference announced plenty of developments for Pokémon fans to look forward to! Keep checking Pokemon.com for more details on these exciting projects and everything happening in the world of Pokémon.
Source:
https://www.pokemon.com/us/pokemon-news/big-pokemon-news-from-tokyo/
YouTube Clip - 2019 Pokémon Press Conference
Source:
https://www.youtube.com/watch?v=4uisJg6qUFI

Article edited on 2019-05-28 10:32:08 by Sunain