Welcome to PocketMonsters.net
PocketMonsters.net
is a fansite dedicated to all things Pokémon (ポケモン) and Pocket Monsters (ポケットモンスター). We are the premier site for news and information about all aspects of the franchise from around the world. We cover the
Anime
,
indexing the music
, the
Trading Card Game
, the
Games
, the
variety shows
, have a
large imageboard
,
forum
and much more.
Follow us on Twitter
and
Subscribe to our RSS Feed
for the latest updates!
Latest News

30 Nov
28 Nov
27 Oct
22 Oct
30 Sep
29 Sep
News Tag Filter:
Twitter
Nov 30
Niantic has teased that Player vs Player (PvP) Trainer Battles will be added in an upcoming update for Pokémon GO. When designing Trainer Battles, Niantic wanted to create an experience that everyone can enjoy and ensure that different kinds of Pokémon can show their strengths! With Leagues in Trainer Battles, Niantic hopes to create a system that's accessible to many Trainers.
The introduction of Trainer Battles brings along with it three Pokémon GO Trainer Battle Leagues: Great, Ultra, and Master! Trainers will need to choose a league before going into a Trainer Battle, with each league having different maximum Pokémon CP limits. While Pokémon with high CP might be a big advantage in Master League battles, Trainers will have to think more strategically when battling in the Great and Ultra Leagues, where there are specific CP limitations.
Battle League's requirements:
Great League: 1,500 CP limit per Pokémon
Ultra League: 2,500 CP limit per Pokémon
Master League: No CP limit per Pokémon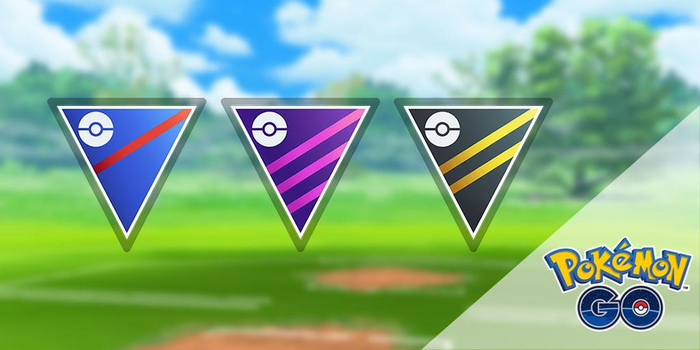 Source:
https://twitter.com/PokemonGoApp

Article edited on 2018-11-30 04:41:30 by Sunain
Nov 28
In celebration of the arrival of
Pokémon: Let's Go, Pikachu! and Pokémon: Let's Go, Eevee!
, outfits inspired by the ones Brock and Misty's wear in the new games are now available to purchase in Pokémon GO.
Screenshots showing off these new outfits have been added to an Imageboard thread
.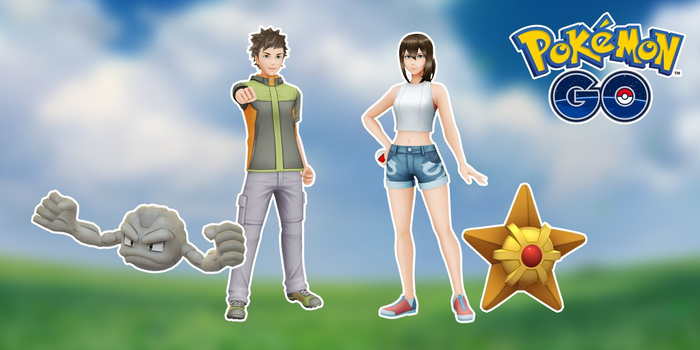 Avatar Outfit Coin Costs:
Brock's Shirt: 300 Coins
Brock's Pants: 250 Coins
Brock's Shoes: 150 Coins
Misty's Top: 200 Coins
Misty's Shorts: 200 Coins
Misty's Shoes: 150 Coins
@PokemonGoApp - November 27th, 2018
In celebration of the arrival of #PokemonLetsGo, avatar items inspired by familiar Gym Leaders from the Kanto region are now available for purchase in the Style Shop. Do you know who these avatar items are inspired by?
Source:
https://twitter.com/PokemonGoApp/status/1067946310567903237

Article edited on 2018-11-28 10:34:53 by Sunain
Oct 27
Junichi Masuda and Kensaku Nabana from GAME FREAK answered some of viewers questions received via Twitter and Facebook in this exclusive interview posted by Nintendo AU/NZ.
Developers of the #PokemonLetsGo games - Junichi Masuda and Kensaku Nabana from GAME FREAK - answered some of your questions in this exclusive AU/NZ interview! #NintendoSwitch

Learn more at the official gamesite: https://t.co/J31SZgCE3M pic.twitter.com/uWe0jShdRh

— Nintendo AU NZ (@NintendoAUNZ) October 27, 2018
Dylan: What is your favourite aspect about designing a game? And what are some areas or places that you would like to use as inspiration for the future?
Masuda: In the beginning we visit different places for research. That's when I get new ideas and have moments when I think to myself, "Maybe seeing something like this in the game will make everyone happy." I personally like this part at the start of the process. It's fun and exciting.
Which geographical locations have been inspiring... is a difficult question to answer. When I travel, I learn about the history and interesting building at the places I visit. I have had inspiration from various places around the globe. There have been moments when I though to myself, I would like this place to be a part of our next game. So when I visit different places, I try to learn a lot. Unfortunately I haven't been to Australia or New Zealand yet... I'd like to go there.
Nabana: What do I enjoy the most... Well, I do all things to do with designing and modelling and I enjoy all of it. So if you ask me what I enjoy most it is difficult to answer... But if I must... Once we know the concept of the game from Masuda-san, we crate initial illustrations. That moment when we move from step 0 to step 1 is probably the most enjoyable part for me.
Peddy: How are players encouraged/rewarded for carrying their Pokémon around in the new Poké Ball Plus?
What good things will happen... well, if you put your Pokémon in it, you will hear it cry. It will surely enhance your adventure. If your friends also have Poké Ball Plus, you can have fun conversation with them, asking each other which monsters are in their Poké Ball Plus. And if you bring back your Pokémon into Pokémon: Let's Go, Pikachu! and Pokémon: Let's Go, Eevee!, there will be a nice little surprise. Please try it for yourself and see.
Stacee: The ultimate question: Pikachu or Eevee?
Nabana: (Holding Eevee Plush) No, no, I say Eevee.
Masuda: (Holding Pikachu Plush) No, no, I say Pikachu.
Nabana: No, this one. Eevee!
Masuda: The idol of this sereis has got to be... (Pikachu)
Nabana: But look at this! So soft and fluffy. Pikachu isn't like this.
Masuda: No, look at these cute cheeks!
Nabana: Well, they are both cute.
Masuda: Yes, both are cute. It's pretty hard to chose one. Which one is everyone else's favourite?
Masuda: (Holding Pikachu Plush) "Choose me!"
Nabana: (Holding Eevee Plush) How about Eevee?!
Barx: Which Pokémon would you want to have as a partner that can follow you around in real life like in Pokémon: Let's Go, Pikachu! and Pokémon: Let's Go, Eevee?
Masuda: Psyduck! Psyduck!
Nabana: Perhaps Eevee... but maybe Flareon after all. It would be so nice to cuddle it on a cold day in winter. Masuda: (Wouldn't it burn you?)
Nabana: I'm sure it will adjust itself to the right temperature.
Zachary: Which evolution of Eevee is your favourite?
Masuda: Hmm... Eevee will not evolve this time. It doesn't want to, because it wants to enjoy the adventure with you. But, if you're asking about wild Eevee... I guess it would be Sylveon.
Nabana: (Holding Flareon Plush) This is Flareon. See, it's so soft, fluffy and cute.
Masuda: (Touching Eevee Plush) (But this one is soft and fluffy too.)
Nabana: But Flareon looks warmer.
Masuda: You don't like the cold!
Nabana: No I don't. It would be so warm to cuddle.
Samuel: Was it nostalgic to work on Pokémon: Let's Go, Pikachu! and Pokémon: Let's Go, Eevee! since it is going back to the Kanto region?
Masuda: Yes of course I felt nostalgic. Even seeing one of the lines that a trainer says, I felt very nostalgic remembering it from the past. Not only nostalgic, but I also felt that we were creating something from our memories. Nabana here used to play Pokémon Red and Green as a primary school student. Creating something with people like him has been fun too. This whole experience has made me feel nostalgic, and it also has been fun.
Owen: How does Pokémon GO park work?
Masuda: You can send your Pokémon to Pokémon GO Park by linking Pokémon GO and Nintendo Switch to correspond. Using Pokémon GO, you can choose the Pokémon you want to send, push a few buttons and send it to GO Park. Pokémon set to GO Park all hang out and have fun there. I would really like for everyone to check it out.
Final thoughts?
Masuda: Pokémon: Let's Go, Pikachu! and Pokémon: Let's Go, Eevee! will be best enjoyed set up with a TV monitor in your living room. Use Pokémon GO and help your friends or parents catch Pokémon. It's a game to be enjoyed in your living room with others, laughing and having fun. Please try it.
Source:
https://twitter.com/NintendoAUNZ/status/1055987444875751426

Article edited on 2018-10-27 10:24:27 by Sunain
Oct 22
The first Pokémon Appreciation Day for Pokémon GO takes place on October 22nd, 2018 and Niantic would like players to post their pictures of Bidoof on social media.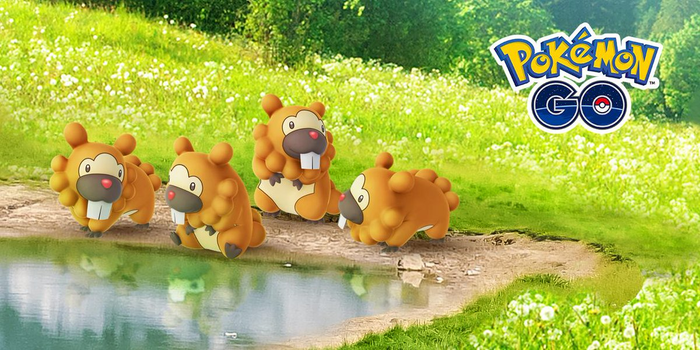 You've got it, Trainers! We're kicking off our first Pokémon Appreciation Day by featuring the Plump Mouse Pokémon, Bidoof! Show us your love for Bidoof by posting your favorite AR photos of it with #BidoofDay, and we'll share some of our favorites!
Source:
https://twitter.com/PokemonGoApp/status/1054439775200010240

Article edited on 2018-10-22 05:37:32 by Sunain
Sep 30
On July 24th, 2018, it was revealed that
Shoko Nakagawa
, one of the host of
Pokénchi
, would be making her second
appearance and concert performance of 2018 in the United States
, this time in New York City as part of Anime NYC 2018 and Anisong World Matsuri.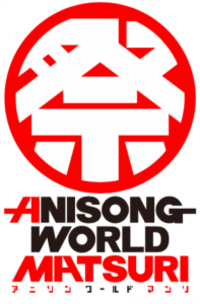 Anime NYC 2018 takes place in the Javits Center on Manhattan's West Side from Friday, November 16th, 2018 until Sunday, November 18th, 2018. Shoko Nakagawa performs at the Anisong World Matsuri concert at the Hammerstein Ballroom on Day 2, November 17th, 2018 but she will also be at a panel and autograph signing inside Anime NYC.
ANISONG WORLD MATSURI
Anime NYC is proud to welcome the globally renowned Anisong World Matsuri concert series to New York City for the first time! Anisong World Matsuri brings together headlining Japanese pop stars for show-stopping concerts, and the inaugural Anisong World Matsuri at Anime NYC will feature major performances from Luna Haruna, Shoko Nakagawa, Morning Musume。'18, and more for two nights on November 16 and 17, 2018 in New York's historic Hammerstein Ballroom.
Anisong World Matsuri at Anime NYC is a partnership between Anime NYC and leading Japanese entertainment companies including BANDAI NAMCO Arts, Inc., Amuse, Inc., and Sony Music Entertainment, Inc.
Anisong World Matsuri's mission is to bring Japanese pop music popularized by anime (anisong) to new audiences around the world, and it has conducted major event concerts in cities including Los Angeles, Shanghai, and Washington DC since its launch in 2016. This November, Anime NYC and Anisong World Matsuri will host the largest Japanese pop concerts in the history of New York City!
Source:
http://animenyc.com/anisongworld2018/
TICKET PRICING
Anisong VIP Tickets: $138
General (Standing): $53
1st Balcony: $48
Please note: This price includes a Hammerstein Ballroom Fee, and there are Ticketmaster fees on top of this.
VIP TICKETS INCLUDE (details subject to change):
Early concert entry – Plus reserved section in front of stage!
Anisong VIP Badge – Separate design for each day!
Artist Goodbye Event (high-five) – All artists will attend!
Signed Poster – Hand-signed by Anisong World Matsuri performers!
SHOKO NAKAGAWA
Shoko Nakagawa (Shokotan) made her debut in show business in 2002 at the age of 17 and has worked in various fields as a singer, TV personality, voice/movie actress, and illustrator. She held her first live concert at Budokan in 2009 and has appeared at international events across America, Europe, and Asia.
She is most known for "Sorairo Days", the theme song for Gurren Lagann, and she has also performed themes for series including Akiba's Trip, Beelzebub, Eyeshield 21, Fullmetal Alchemist: Brotherhood, Pokemon XY, and Star Blazers 2199.
In 2017, she performed the ending theme of TV Tokyo's anime Magical Circle Guru-Guru and released the CD single "Magical Circle". This July, she performed at Anisong World Matsuri in Los Angeles.
She has also performed in many TV shows and stage musicals, and she is participating in the 2020 Tokyo Olympics and Paralympics mascot selection committees.
Anime NYC Reveals Anisong World Matsuri Concert Lineup
There's plenty planned already for this year's Anime NYC Powered by Crunchyroll, which is set to take place at New York City's Javits Center November 16-18. The latest event to be announced is Anisong World Matsuri, bringing the concert series to NYC for the first time along with a full lineup of concerts from Anisong artists.
NYC's inaugural Anisong World Matsuri will take place over two nights—November 16 and 17—with performances by Luna Haruna, Shoko Nakagawa, Morning Musume。'18, and more. Here's a breakdown of who's performing when, and you can hit up the official page for more on each individual artist.
Friday, November 16 Concert Performers:
Konomi Suzuki
TRUE
Luna Haruna
And More
Saturday, November 17 Concert Performers:
Hironobu Kageyama
Hiroshi Kitadani
Shoko Nakagawa
Morning Musume。'18
Source:
http://www.crunchyroll.com/anime-news/2018/07/24-1/anime-nyc-reveals-anisong-world-matsuri-concert-lineup
Twitter Promotional Video for Shoko Nakagawa's Anisong World Matsuri Concert:
Source:
https://twitter.com/AnisongWorld/status/1046135587885932544

Article edited on 2018-09-30 04:35:15 by Sunain
Sep 29
Nintendo announced a surprise Pokémon Let's Go Road Trip which started on September 29th, 2018 and will be held each weekend in a major United States city up until the games launch.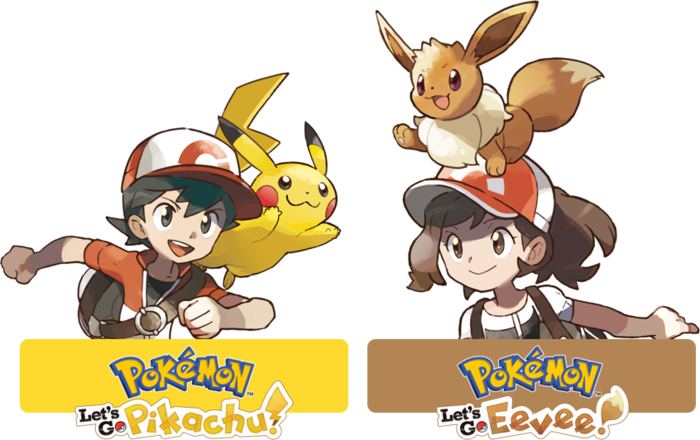 Pokémon Let's Go Road Trip
Pikachu and Eevee are going on a tour of the United States in their own customized trucks, and you're invited to tag along! Check out the tour dates and locations below and come try out the Pokémon Let's Go Pikachu and Pokémon Let's Go Eevee games for Nintendo Switch. You'll also have a chance to land some sweet Pokémon swag.
Tour Locations:
Los Angeles - Saturday, September 29, 2018 - Time: 10 a.m. – 7 p.m. PT - Location: 1342 5th Street
San Francisco - Saturday, October 6, 2018 - Time: 9 a.m. – 6 p.m. PT - Location: 4 Embarcadero Center
Seattle - Saturday, October 13, 2018 - Time: 9 a.m. – 6 p.m. PT - Location: Westlake Park
Dallas - Saturday, October 20, 2018 - Time: 9 a.m. – 6 p.m. CT
Topeka - Saturday, October 27, 2018 - Time: 9 a.m. – 6 p.m. CT
Chicago - Saturday, November 3, 2018 - Time: 9 a.m. – 6 p.m. CT
Boston - Saturday, November 10, 2018 - Time: 9 a.m. – 6 p.m. ET
Los Angeles Tour Location Pictures
Sources:
https://www.nintendo.com/switch/events/
and
https://twitter.com/NintendoAmerica/status/1046087480343244802

Article edited on 2018-09-29 05:09:57 by Sunain