Welcome to PocketMonsters.net
PocketMonsters.net
is a fansite dedicated to all things Pokémon (ポケモン) and Pocket Monsters (ポケットモンスター). We are the premier site for news and information about all aspects of the franchise from around the world. We cover the
Anime
,
indexing the music
, the
Trading Card Game
, the
Games
, the
variety shows
, have a
large imageboard
,
forum
and much more.
Follow us on Twitter
and
Subscribe to our RSS Feed
for the latest updates!
Latest News

05 Apr
04 Apr
02 Apr
31 Mar
Upcoming Episodes
New titles are revealed in various publications such as: TV guides, childrens' magazines, anime magazines, promotional posters and videos, official websites and official television programs. Titles and their translations are added to our
episode guide
and the chart below when the titles are revealed.
Apr 05
Niantic has announced that on Wednesday, April 10th, 2019 from 12:00 p.m. to 1:00 p.m, players of Pokémon GO will notice that there is an increased number of five-star raids featuring Origin Forme Giratina.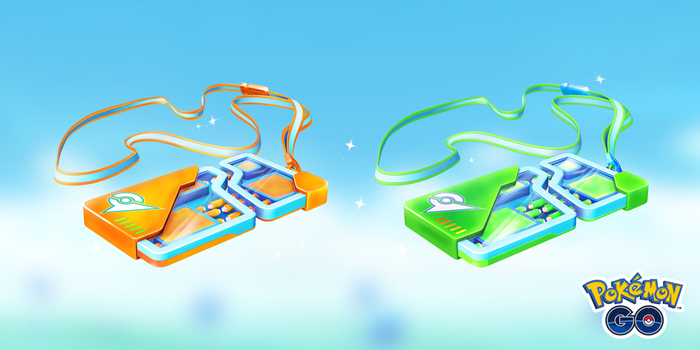 Legendary Lunch Hour experiment: Origin Forme Giratina
Trainers, We had our first Legendary Lunch Hour together on March 13, and we thank you for your participation and feedback. More research is needed, and we need your help! On Wednesday, April 10, from 12:00 p.m. to 1:00 p.m. in your local time zone, there will be an increased number of five-star raids featuring Origin Forme Giratina to test your battle skills alongside your friends, coworkers, and classmates.
Date + Time
Apr. 10, 2019, from 12:00 p.m. to 1:00 p.m. in your local time zone
Features
There will be an increased number of five-star raids featuring Origin Forme Giratina during the event hour.
Thank you for your feedback as we create more ways for you to enjoy Pokémon GO—because of your input, we're able to create new events like this one for your enjoyment. We are continuing to test this event to make it even better. We understand that not every Trainer can participate in every event, but these tests are the first step in creating more events focused on different play styles. As always, Trainers, be mindful of your surroundings and others around you while playing Pokémon GO. Stay tuned for more updates!
Source:
https://pokemongolive.com/en/post/letsgetlunchagain2019/

Article edited on 2019-04-05 06:43:09 by Sunain
Apr 04
Niantic has announced preliminary details about the upcoming Pokémon GO Fest, Safari Zones and Community Days which will be taking place in the next few months of 2019.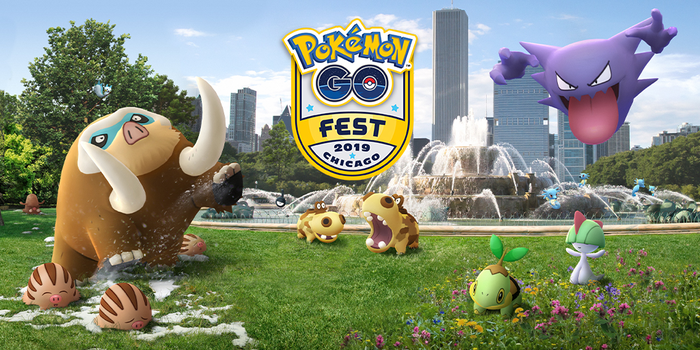 You'll Need a Bigger Bottle of Sunscreen for Our Pokémon GO Summer Events 2019!
Trainers, In 2018, we had an incredible year of live events for Pokémon GO, with our return to Chicago for Pokémon GO Fest as well as 4 Safari Zones, 12 Community Days, and tons of fun events for Trainers in between. This year, you can look forward to even more events in more locations!
We kicked off 2019 with South America's first-ever Safari Zone event in Porto Alegre, Brazil, and we'll have another Safari Zone in Sentosa, Singapore, in just a few weeks. Next, we're excited to reveal that Pokémon GO Fest is coming to three cities around the world!
June 13–16: Pokémon GO Fest Chicago
July 4–7: Pokémon GO Fest Dortmund
2019 Summer: Pokémon GO Fest Asia (To be announced)
Stay tuned in the upcoming weeks for details on how to secure tickets to this summer's biggest Pokémon GO events. A number of Safari Zone events are coming up in the second half of 2019, so keep your eyes peeled for more!
If you can't make it in person to any of our summer events, don't worry! There will be plenty of ways to participate in Pokémon GO Fest no matter where you are around the world. Stay tuned for more information on this soon!
Finally, for those interested in the upcoming worldwide Community Day events, mark your calendars for the following dates:
May 19
June 8
July 21
August 3
We can't wait to see you at one of the many Pokémon GO events of 2019 and beyond!
Source:
https://pokemongolive.com/post/pokemongosummer2019

Article edited on 2019-04-04 01:33:55 by Sunain
Apr 04
From April 16th, 2019 until May 27th, 2019, a city square recreation of Ryme City will be available for people to visit and take pictures at
New Town Plaza
in Sha Tin, Hong Kong. Locations such as the Hi-Hat Cafe and Machamp's Muscle Gym will be available to take pictures at with a 1:1 scale version of Detective Pikachu.
High resolution renders of the set recreation have been added to an Imageboard thread
.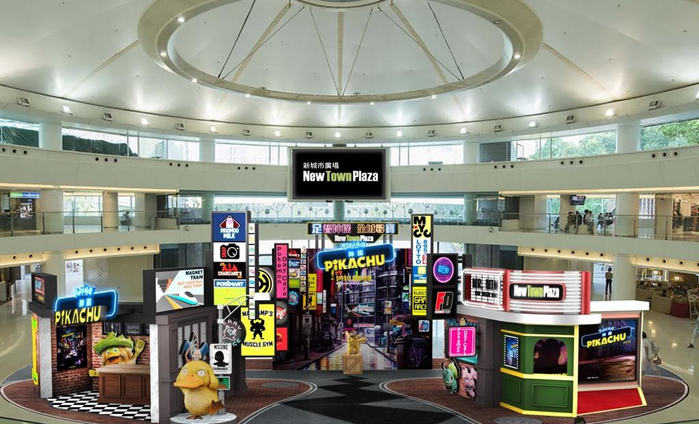 Source:
https://hk.ulifestyle.com.hk

Article edited on 2019-04-04 06:01:18 by Sunain
Apr 02
The official Pokémon Center website has
announced a line of Detective Pikachu merchandise
specifically featuring Hi-Hat Cafe Apparel and Ryme City items.
High resolution images of the items have been added to an Imageboard thread
.
Gear Up for POKÉMON Detective Pikachu
Official goods from the Pokémon Center will get you ready to tackle even the most challenging mysteries in Ryme City.
The POKÉMON Detective Pikachu movie will arrive soon, and you can already start preparing for its release with a new line of incredible goods at the Pokémon Center. This line of official merchandise helps bring you into the world of Ryme City, with designs inspired by the places and events you'll see on the big screen.
Detective Pikachu loves a good cup of coffee, and the Hi-Hat Cafe is a great place for a world-class detective to fuel up. Pokémon Center's Hi-Hat Cafe apparel—including T-shirts, baseball caps, and hoodies—will make you feel like you're a regular patron. And yes, a Hi-Hat Cafe mug is also available. We understand you can use it to serve beverages other than coffee (a nice hot chocolate, perhaps?), but we probably wouldn't mention that to Detective Pikachu.
You can also show some Ryme City pride with T-shirts bearing the city's 10th anniversary logo, as well as a shirt, cap, mug, and mini badge pin for those interested in Ryme City's esteemed law enforcement organization. You'll feel like you've stepped right into the adventure when you're wearing an Unown T-shirt that matches Tim Goodman's outfit (look for it in the movie trailer). And thanks to a line of metal signs featuring the Hi-Hat Cafe, Ryme City Cycling Road, and Ryme City Watch Area, you can feel like you're walking Detective Pikachu's beat.
If you can't decide on a specific theme to show your excitement for POKÉMON Detective Pikachu, there are a variety of designs available in four-packs of pins, patches, and stickers. All three sets are perfect for adding a bit of Ryme City flavor to just about anything!
No matter what you choose, this official gear will get you ready for the movie's premiere.
You can find all of this merchandise now at the Pokémon Center!
Source:
https://www.pokemon.com/us/pokemon-news/gear-up-for-pokemon-detective-pikachu/

Article edited on 2019-04-02 07:30:40 by Sunain
Apr 02
Burger King has announced that Detective Pikachu toys are now available when purchasing a King Jr Meal at participating locations while supplies last. The following toys are being distributed: Loudred, Bulbasaur, Pikachu, Arcanine, Psyduck and Mewtwo. One toy per meals.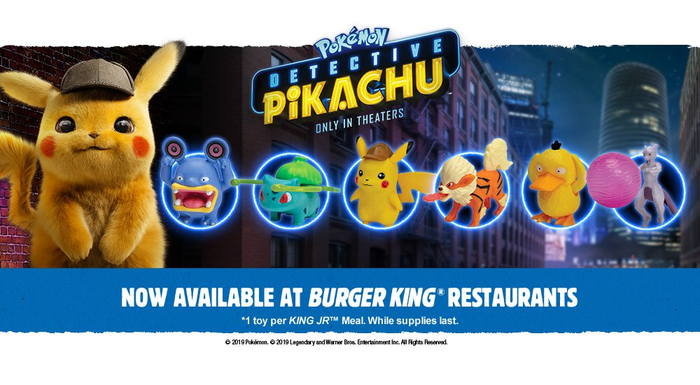 Source:
https://www.bk.com/menu/kids_meals

Article edited on 2019-04-02 05:48:57 by Sunain
Mar 31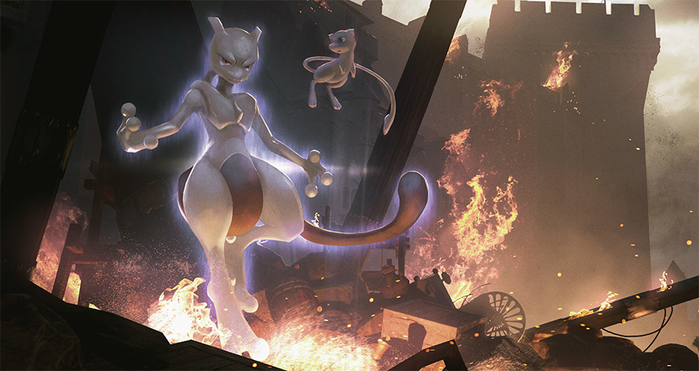 Starting on April 13th, 2019, the Pokémon Centers in Japan will begin selling merchandise featuring Mew and Mewtwo. The two Pokémon play large active parts in the upcoming movie
Mewtwo Strikes Back Evolution
which will be released in theaters this summer. Various items featuring these Pokémon including an easy-to-use shoulder pouch which has a storage pocket for a Nintendo Switch and Monster Ball Plus will be sold as well as T-shirts in kids and adult sizes. Other goods shuch as stationary, mugs and plushies will also be available. Some of the items will also be available on the
Amazon.co.jp Pokémon Store
denoted with a(★)in the items list.
Items: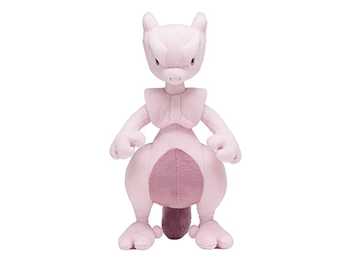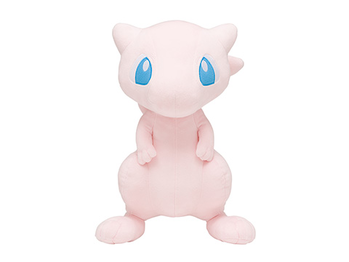 Plushie Mewtwo (★) - 3500 yen | Plushie Life Sized Mew (★) - 4500 yen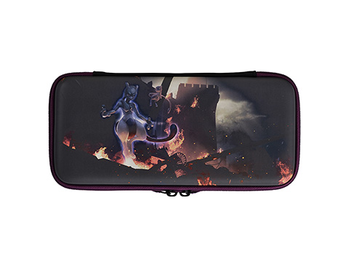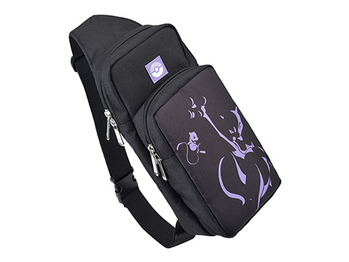 Nintendo Switch Dedicated Hard Pouch Mewtwo - 2180 yen | Nintendo Switch Dedicated Shoulder Pouch Mewtwo - 2480 yen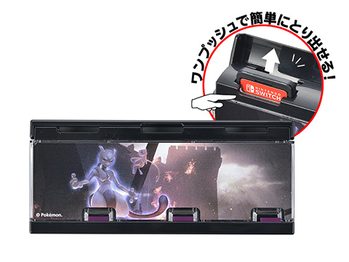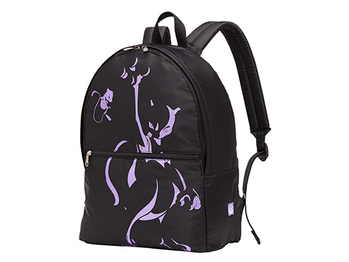 Nintendo Switch Dedicated Push Card Case Tool Mew - 1280 yen | Rucksack Mewtwo (★) - 8,200 yen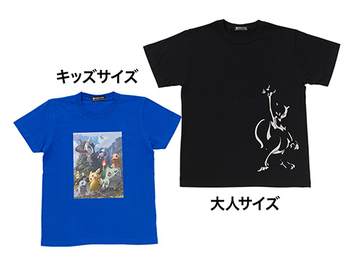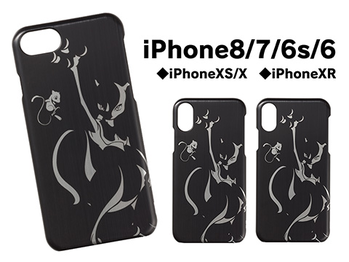 T-shirts Mewtwo | Hard Jacket Case for iPhone 8/7/6s/6 Mewtwo (★) - 1880 yen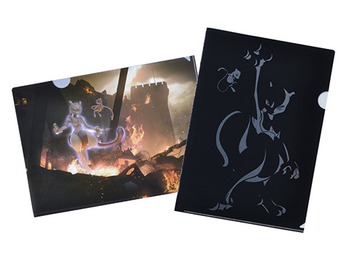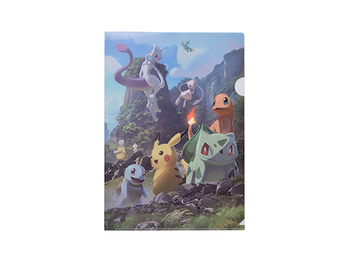 A4 Clear file 2 piece set Mewtwo - 420 yen | A4 Clear File Mewtwo - 240 yen<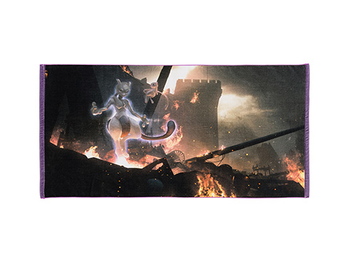 Mini Bath Towel Mewtwo (★) - 2,000 yen
Items List:
Plushie Mewtwo (★) - 3500 yen
Plushie Life Sized Mew (★) - 4500 yen
Nintendo Switch Dedicated Hard Pouch Mewtwo - 2180 yen
Nintendo Switch Dedicated Shoulder Pouch Mewtwo - 2480 yen
Nintendo Switch Dedicated Push Card Case Tool Mew - 1280 yen
Sacoche Mewtwo (★) - 3500 yen
Rucksack Mew (★) - 3000 yen
PC · Tablet Case Mewtwo (★) - 3,500 yen
Rucksack Mewtwo (★) - 8,200 yen
T-shirt Mewtwo (130/150) (★) 2,500 yen each
T-shirt Mewtwo (S / M / L) (★) 3,000 yen each
Hard Jacket Case for iPhone 8/7/6s/6 Mewtwo (★) - 1880 yen
Hard Jacket Case for iPhone Xs/X Mewtwo (★) - 2000 yen
Hard Jacket Case for iPhone XR Mewtwo (★) - 2000 yen
Multi-ring Mewtwo (★) - 1680 yen
A4 Clear file 2 piece set Mewtwo - 420 yen
A4 Clear File Mewtwo - 240 yen
Croquis Book S Mewtwo (★) - 680 yen
PET Stickers Mewtwo (★) - 500 yen
General-purpose Notebook Mewtwo - 170 yen
Desk pad underlay Mewtwo - 250 yen
Purse Mewtwo - 650 yen
Mug Cup Mewtwo (★) - 1200 yen
Handkerchief Mewtwo - 340 yen
Hand towel Mewtwo - 500 yen
Mini Bath Towel Mewtwo (★) - 2,000 yen
Source:
https://www.pokemon.co.jp/info/2019/03/190329_p03.html

Article edited on 2019-03-31 10:18:48 by Sunain