Welcome to PocketMonsters.net
PocketMonsters.net
is a fansite dedicated to all things Pokémon (ポケモン) and Pocket Monsters (ポケットモンスター). We are the premier site for news and information about all aspects of the franchise from around the world. We cover the
Anime
,
indexing the music
, the
Trading Card Game
, the
Games
, the
variety shows
, have a
large imageboard
,
forum
and much more.
Follow us on Twitter
and
Subscribe to our RSS Feed
for the latest updates!
Upcoming Episodes
New titles are revealed in various publications such as: TV guides, childrens' magazines, anime magazines, promotional posters and videos, official websites and official television programs. Titles and their translations are added to our
episode guide
and the chart below when the titles are revealed.
Aug 04
On Saturday, August 10th, 2019, EB Games Canada will be holding a Pokémon Card Game Trade and Play Day at participating locations. If you bring a friend to the event and learn about the Pokémon Card Game, you can receive a free Trade and Play Day kit while supplies last. Card trading is intended for children under 16 and all trades should be done fairly.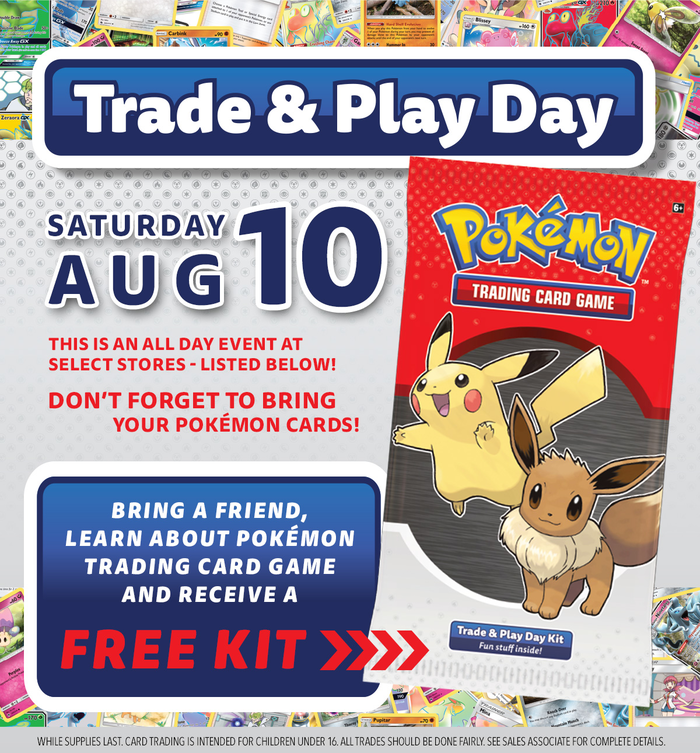 Source:
https://www.ebgames.ca/Pokemon

Article edited on 2019-08-04 03:54:08 by Sunain
Aug 02

Toys R Us Canada has announced that they will be hosting Pokémon Trading Events for the TCG every Sunday starting on August 4th, 2019. Events last all day.
Gotta Catch Em' All!
Parents bring your little collectors instore every SUNDAY to check out the latest Pokémon products, and be sure to visit our Trade & Play station at the customer service desk!
Pokémon Collector? New to Pokémon?
Visit your local Toys"R"Us and don't forget to bring your card collection to Trade & Play with "Us". Parental supervision required at all times. Limit 2 trades with Toys"R"Us team member. Participants must sign in prior to trading. All event material is available while supplies last and can only be distributed to participants. Recommended for ages 4 and up. No purchase necessary.
Source:
http://www.toysrus.ca/shop/index.jsp?categoryId=3373022&ab=TRU_Footer_REvents_110917

Article edited on 2019-08-02 08:22:55 by Sunain
Aug 02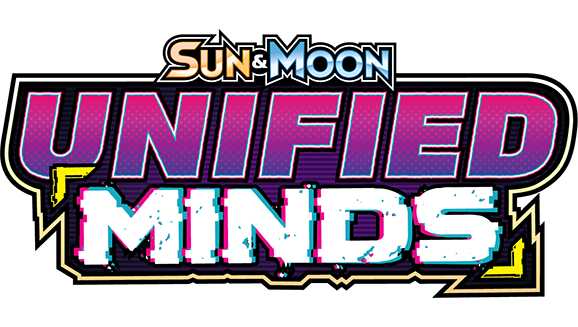 To celebrate the launch of Sun and Moon Unified Minds, a special Mewtwo will be distributed for the Pokémon: Let's Go, Pikachu! and Pokémon: Let's Go, Eevee! video games. This Pokémon, which has maxed-out Go Power for all of its stats, will be available exclusively at Smyths in the UK and Germany and PicWicToys in France from 9 August to 6 September 2019. See below to learn more about this powerful Mewtwo:
Level: 70
OT: Giovanni
Nature: random
Go Power for all stats: max (This Pokémon is battle-ready, you don't need to use Candies to increase its Go Power because it's already maxed for every stat!)
Moves: Amnesia, Psychic, Teleport, Recover
Visit a Smyths store in the UK between 9 August and 6 September 2019 to claim a code for a special Mewtwo. Redeem the code in-game to get your Mewtwo (instructions supplied on accompanying leaflets provided by Smyths with the code). A Nintendo Switch console, an internet connection and a Pokémon: Let's Go, Pikachu! or Pokémon: Let's Go, Eevee! game are required to redeem the Mewtwo code. One code redeemable per game and per customer, while stocks last.

Article edited on 2019-08-02 01:22:38 by Sunain
Aug 02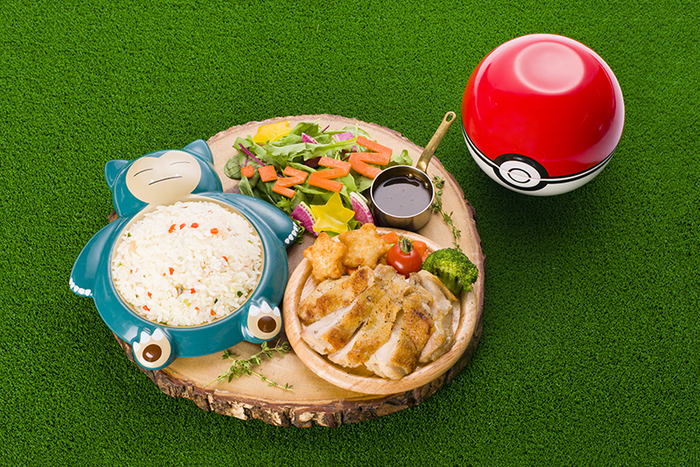 From August 10th, 2019, two new items will be added to the main menu for the Pokémon Cafe. In addition, 2 new items that are used in these new menu plates will be for sale separately.
New Main Menu Items: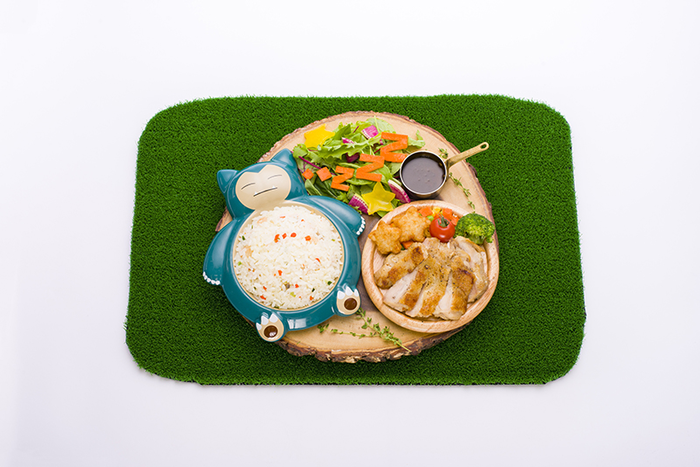 Kabigon's Complete Lunch Nap Plate - 1,922 yen (tax included)
You will fill your stomach! You may become sleepy like Kabigon?!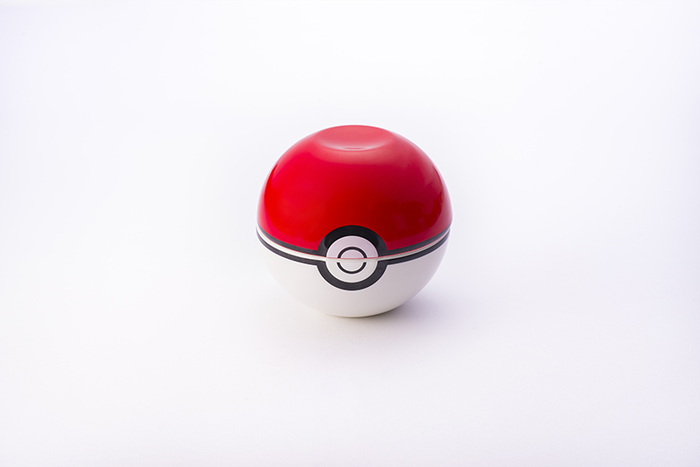 I Choose You! Monster Ball Dessert Bowl - 1,706 yen (tax included)
The contents are secrets until you come to the cafe!
New Pokémon Cafe Merchandise Items: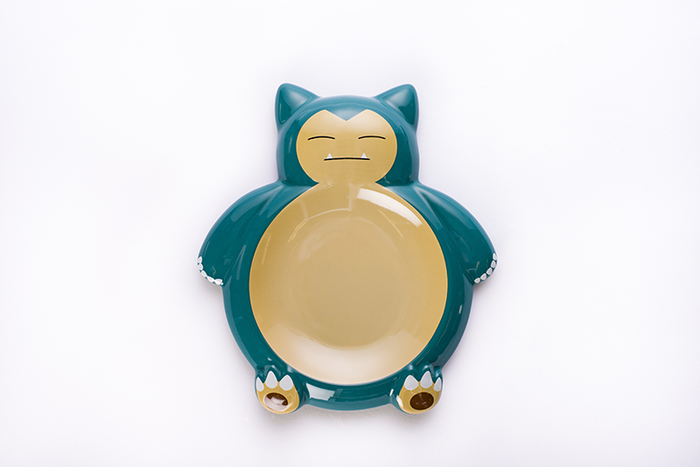 Kabigon Plate Pokémon Cafe 2,160 yen (tax included)
Monster Ball Bowl Pokémon Cafe 2,160 yen (tax included)
Source:
https://www.pokemoncenter-online.com/cafe/news/190802_01.html

Article edited on 2019-08-02 01:04:29 by Sunain
Aug 02
Baskin Robbins in Japan is having a
31 Ice Cream Pokémon Lots of Pikachu in Celebration of Mewtwo Strikes Back Evolution (サーティワン アイスクリーム「ポケモン ピカチュウいっぱい編」~ミュウツーの逆襲 EVOLUTION公開記念~)
campaign from August 1st, 2019 to August 30th, 2019. A commercial for the campaign features Pokémon super fan
Nicole Fujita
.
Pikachu's Thunderbolt Fruit Mix (ピカチュウの10まんボルト! フルーツミックス)
is the featured product of the campaign which has small colored candy in the fruit sorbet as well as scattered Pikachu head sweets. Those that order 2 scoops will receive 1 of 3 different cups featuring Pikachu, Mewtwo or Mew.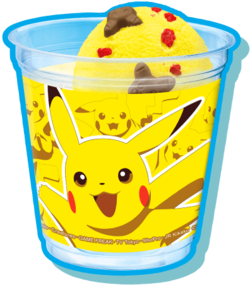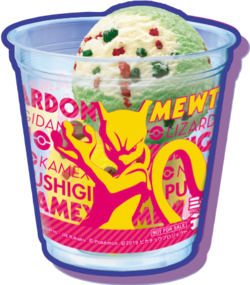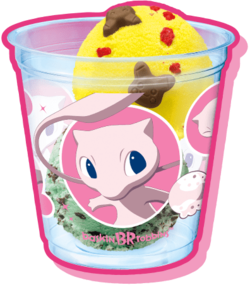 As a bonus, those that order a cup will receive a limited Pikachu spoon. Only one spoon will be given out per cup until supplies last and then regular spoons will be distributed. For an additional 100 yen, patrons can increase the scoop size from a small double to a regular double.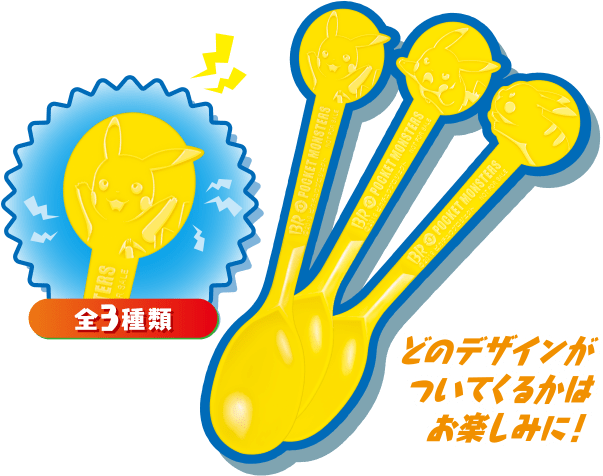 Also for sale will be a Pikachu Ice Cream Cake and an Eievui Ice Cream Cake which come with a cute cake try and colorfully designed box. The Pikachu cake features their popular number 1 favored mint and chocolate ice cream with Pop Rock candies with and additional Strawberry Ice Cream outer layer to give a refreshing acidity and sweet taste.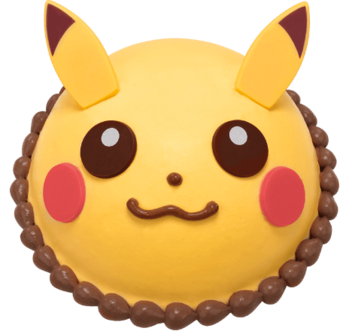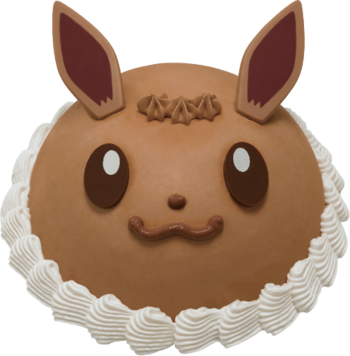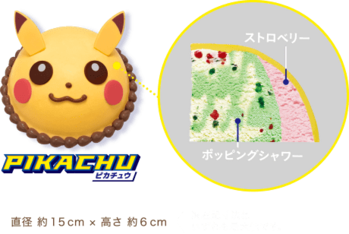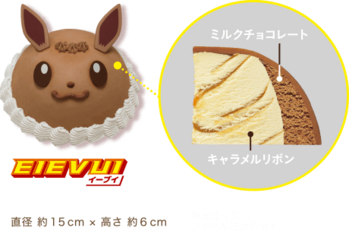 The Eievui cake has Caramel Ribbon Ice Cream and a Milk Chocolate Ice Cream outer layer which is a perfect match for the Caramel Ribbon Ice Cream.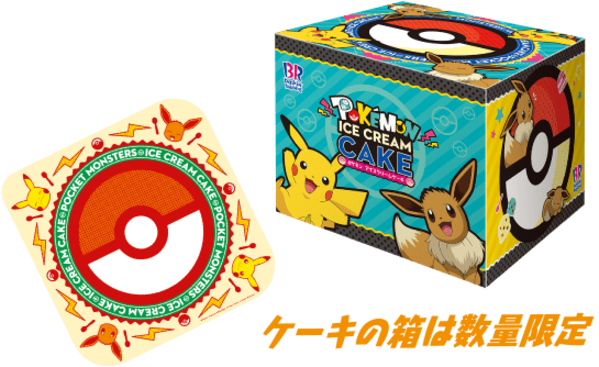 A Pokémon Variety Pack will also be available featuring 6 different flavors.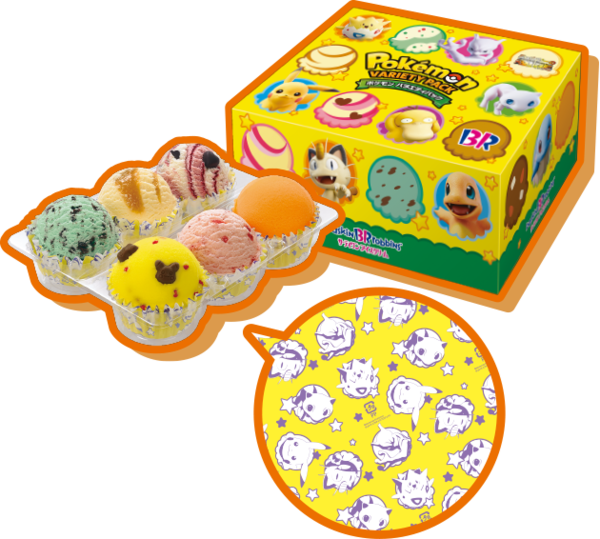 Source:
https://www.31ice.co.jp/contents/topics/190731_01.html
YouTube Clip - 31 Ice Cream Pokémon Lots of Pikachu in Celebration of Mewtwo Strikes Back Evolution
Original Source:
https://www.youtube.com/watch?v=uyV8DpkZtCI

Article edited on 2019-10-30 04:02:52 by Sunain
Aug 02
Niantic has announced a gift event for Pokémon GO from August 5th, 2019 until August 19th, 2019. Various gift related bonuses will be active during that time period.
More Gifts for you, more Gifts for friends!
Trainers, Pokémon GO is better with friends. What better way to show appreciation for your friends than with Gifts?
Date + Time
Monday, August 5, 2019, at 1 p.m. PDT to Monday, August 19, 2019, at 1 p.m. PDT
Features
All Eggs received from Gifts during the event will require only 2 km to hatch and look like 2 km Eggs, but don't worry, Trainers! The Pokémon that hatch from them will be ones that normally appear in 7 km Eggs, regardless of whether you incubate or hatch them during or after the event.
For the duration of the event, the number of Gifts you can open daily will increase to 30.
For the duration of the event, the number of Gifts you can carry in your inventory will increase to 20.
If you're lucky, you may hatch a Shiny Bonsly!
Remember to spin those PokéStops and stock up on Gifts so you can make your friends' days bright by sending each of them a Gift!
Source:
https://www.pokemongolive.com/post/giftevent2019

Article edited on 2019-08-03 07:58:28 by Sunain