Pokémon Picross (ポケモンピクロス)
Developer:
Publisher:
Platform:
Release Date(s):
Mode(s):
Rating(s):
Controller(s):
Jupiter Corp.
Jupiter Corp. / The Pokémon Company
Nintendo 3DS
December 2nd, 2015 (JPN)
December 3rd, 2015 (USA)
December 3rd, 2015 (EUR)
December 4th, 2015 (AUS)
Single player
CERO: A (JPN)
ESRB: E (USA)
PEGI: 3 (UK)
Nintendo 3DS
Table of Contents:
Picross Main Page - Description - Story/Information - Features - Microtransactions - Screenshots
Description:
Pokémon Picross (ポケモンピクロス) is a puzzle game that was revealed in the
November 12th, 2015 Nintendo Direct
. The game is based off the popular
Picross series
. The game can be downloaded at no charge from the Nintendo eShop on Nintendo 3DS and it features 300 stages plus an advanced mode. After solving number puzzles to complete pictures of Pokémon, fans can add them to their collection in the game.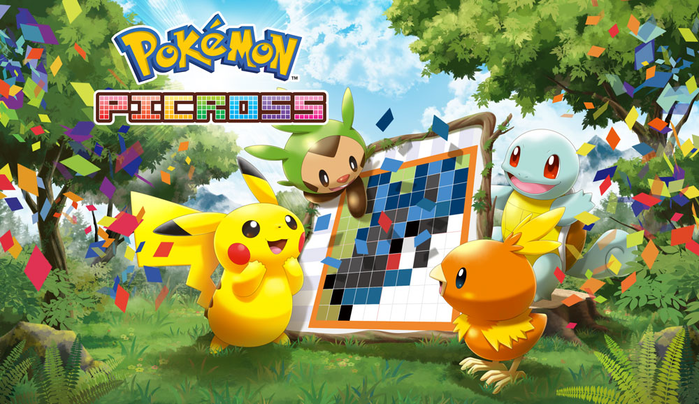 Story/Information:
Turn puzzles into portraits with Pokémon Picross! In Pokémon Picross, solve number puzzles to complete pictures of your favorite Pokémon. To solve a puzzle, players must look at the hint numbers above each column and next to each row. The player can then identify the number of squares that will be filled in on that row and deduce where the squares are and fill them in to reveal a Pokémon portrait!
Collected Pokémon can help the player solve puzzles using a variety of skills. For example, Eevee's Rising Reveal skill reveals squares vertically, centering around an activation square. Lucario's Hyper Scan skill scans the grid and fixes incorrect squares. And Squirtle's Blue Force changes the color of hint numbers to blue on rows with squares you can definitely fill in. If certain Pokémon use their skill even once, they will run out of power after you exit a stage. Pokémon will recover from their out-of-power status as time passes. There are 12 skills in all and their effects vary. Have fun collecting a lot of Pokémon and solving puzzles with their help!
There are over 300 puzzles for you to clear, plus an advanced mode. Daily Training can also help players improve their skills. Thanks to the large number of puzzles, many Pokémon appear in this game. In addition to familiar Pokémon, all Mega-Evolved Pokémon that have appeared through Pokémon Omega Ruby and Pokémon Alpha Sapphire show up to help and challenge you in this game. Be sure to keep an eye out for Legendary Pokémon and Mythical Pokémon! Try to solve many puzzles and collect many Pokémon.
Picrites are rare stones with magical power. Players can obtain them in various ways during their gameplay, such as by clearing a puzzle. With Picrites, players can access more and more areas and can also help the Pokémon recover their skills by using Picrites. Picrites may also be purchased with real money in the Nintendo eShop. (Source:
Press Release
)
Features:
Screenshots: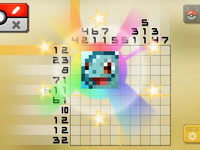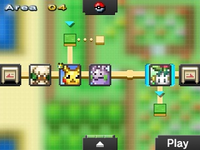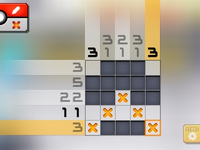 Click on images for higher resolution.
More images available on the Imageboard thread
---