TV Tokyo
Sunday - 8:00am - 8:30am
Variety Show
October 4th, 2015
Pokénchi Main Page - About the Show - Cast - Segments
About the Show
Gathering in the Pokemon House? (
Pokémon no Uchi Atsumaru?
ポケモンの家あつまる?) is a Pokémon variety show that was announced on August 31st, 2015 to replace
Pokémon Get TV
. It started airing starting on October 4th, 2015 and is similar in style to
previous Pokémon variety shows
which announce news and showcase new products. Ever since 1999, Japan has had a secondary Pokémon TV series running concurrently with the anime series. Gathering in the Pokemon House? or Pokénchi for short, is the sixth of these series and makes a change from the style of
Pokémon Get TV
, being more focused on skits and showcases of Pokémon.
The show's setting is a house where residents of different ages and gender gather together, united by their love for Pokémon, to deliver new reasons to love Pokémon. The one thing all the residents of "Pokénchi" have in common is that they all love Pokémon! "Pokénchi" is the shortened form of Pokémon Uchi which translates as "Pokémon House". Their lives are filled with Pokémon! Sometimes they share the latest Pokémon news with each other, other times they play the video games or card game together... and every week, various incidents occur in this life they lead! Everyone, gather at Pokénchi every Sunday morning!
Pokénchi is primarily a comedy show for children promoting the franchise and showing off various new products and revelations. It occasionally shows off never-before-seen gameplay footage when demoing upcoming video games, and The Pokémon Company sometimes chooses them as the outlet to reveal certain news, but they are not and have never been, a show focused on news. Most of the material they present as new has been promoted in other outlets earlier that week. The intended audience for these presentations are little kids who don't follow the franchise closely, not grown-ups who check Pokémon news sites multiple times a day to constantly stay up to date.
Cast
The show stars
Shoko-tan
and
Abareru-kun
from
Pokémon Get TV
along with American-Japanese comedian Antony from comedian duo
Matenburo
and a Japanese composer, lyricist and musician
Hyadain
, who mainly works on composing anime themes.
Everyone knows that
Shoko-tan
is a huge fan of Pokémon! She's the custodian of Pokénchi and wants everyone to love Pokémon even more than they already do. Hyadain is a well-informed person that will teaches viewers a lot of things about Pokémon! He makes smart decisions both when it comes to games and everyday life.
Abareru-kun
is a passionate man doing his best to entertain everyone with Pokémon, although his efforts are sometimes in vain but everyone still loves him.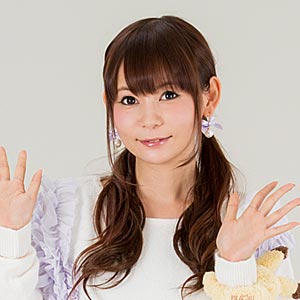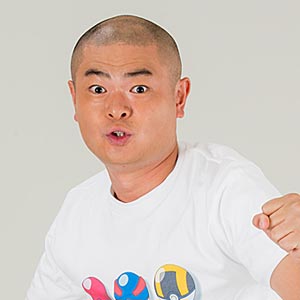 Shoko-tan
and
Abareru-kun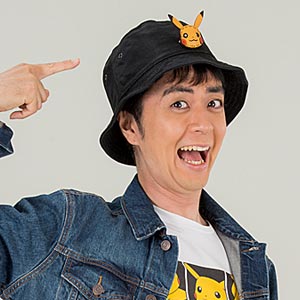 Antony and Hyadain
On October 1st, 2015, the official Pokénchi website announced that Rinka Otani would join the cast as a Pokémon novice but she is someone who is excited and curious to learn.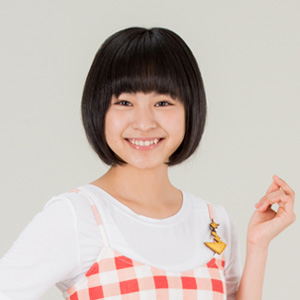 Rinka Otani
Segments
Abareru-kun's Pranks (あばれる君のイタズラ):
When no one's in the living room of the house,
Abareru-kun
pulls various pranks there. Viewers are asked to watch the special "Abareru-kun's Pranks" videos that are posted to the
official PokemonCoJp YouTube channel
a few days before that weeks episode airs to get hints about these pranks! Once viewers have watched "Abareru-kun's Pranks", viewers should watch Pokénchi closely and see if they can spot what he did! Will Shokotan, Hyadain or Rinka-chan notice!?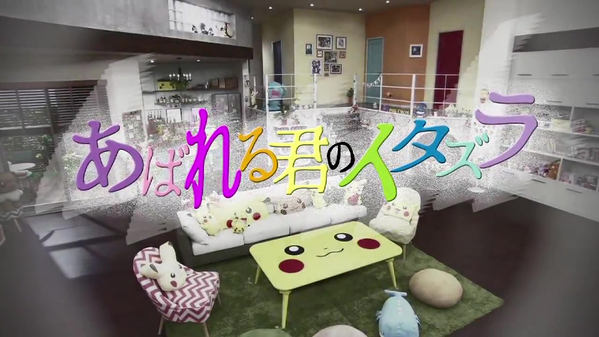 Pokénds Gather? (ポケだちあつまる?)
: Antony travels all throughout Japan and his objective is to make lots of friends that love Pokémon and those people are then called Pokénds (ポケだち), Pokémon + Friends! He carries a red and white banner with him so that people know exactly what he is doing plus his yellow Pikachu shirt means people can see him coming. In the first episode, he visited his birthplace Itabashi, Tokyo and as a local celebrity he tried to make many friends as he could.
Pokémon Battles! (ポケモンバトル!)
: Cast members and visitors to the set battle each other to prove who is the best Pokémon Trainer and battler.
Abareru-kun's Road to Being a Movie Voice Actor:
Abareru-kun really wants to be a voice actor in the Pokémon movie! Thus, he decides to become an apprentice of
Golgo Matsumoto
, who delivered a passionate performance as
Jibacoil
in an earlier Pokémon movie. He has now come to a voice acting school. After receiving a variety of lessons, it's now time to try dubbing for real! But will it turn out well?
Abareru-kun's Pokémon Sun/Moon Trade Journey (「あばれる君の『ポケモン サン・ムーン』交換旅」):
In order to complete the "Pocket Monsters Sun/Moon" Pokémon zukan "purely through trading", Abareru-kun traveled all around Japan to meet friends to trade Pokémon with! Maybe he even visited YOUR town to trade Pokémon......?! The first reports from this exciting journey aired Sunday December 18th and Sunday December 25th, 2016, two weeks in a row!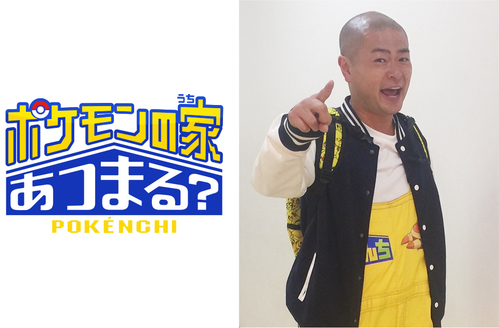 "Shiraberu-kun" gets going! (「しらべる君」始動!):
Introduced in
Pokénchi 273
, Abareru-kun turned into "Shiraberu-kun" with his goal of becoming the ultimate Pokémon Professor?! Abareru-kun leaves Pokénchi to investigate all kinds of things related to Pokémon!
---
This page has been viewed 27271 times.
Last updated 31 Jan 2021 17:27 by Sunain.
Revision #18