Pokémon - Vol. 18: Water Blast!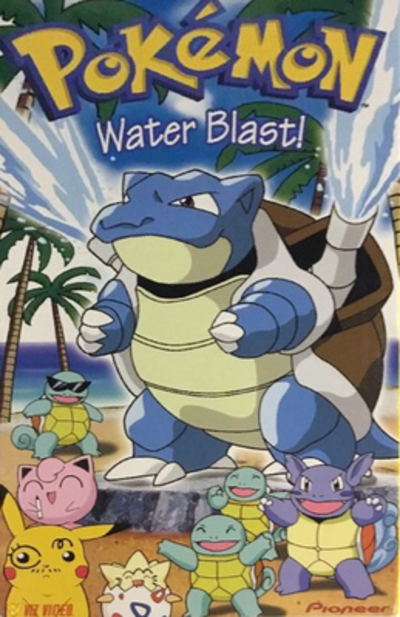 Details
Audio Tracks:
English
Publisher:
Pioneer Entertainment & VIZ
Catalog #:
PIKA-0018D
Release Date:
2000-05-30
Aspect Ratio:
4:3
Region Code:
Video Format:
NTSC
Storage Medium:
VHS
Closed Captions?:
No
Rental Only?:
No
Price:
Description
Ash, Pikachu and friends travel to Cinnabar Island to find the Pokémon gym, but the whole island has become a tourist trap! Can Ash track down the hidden gym? Then, it's a battle between Magmar and Charizard with the Volcano Badge at stake! And, can Ash solve the mystery of the sleeping turtle Pokémon before Team Rocket steals the island's only Blastoise? Plus, Misty is the star of the Cerulean Gym's underwater play! But Team Rocket are playing the too-real villains!
Images