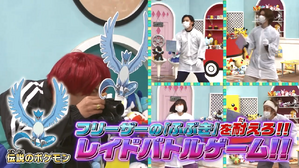 Available On:
Titles
全国のポケだちとポケんちメンバーがユナイトバトル! / 反射神経がわかる!?レイドバトルゲーム!!
Zenkoku no Pokédachi to Pokénchi member ga Unite Battle! / Hansha shinkei ga wakaru!? Raid Battle game!!
The Pokénchi Residents Have a Unite Battle with Pokénds From All Over Japan! / A Raid Battle Game That Teaches(?!) Reflexes!!
Airdates
OP/ED List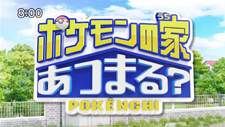 Gathering in the Pokémon House?

No notes available for this episode.
Japanese Music:
Music Statistics:
Number of Assigned Tracks to the Japanese Original: 0
Number of Assigned Tracks to the English Dub: 0