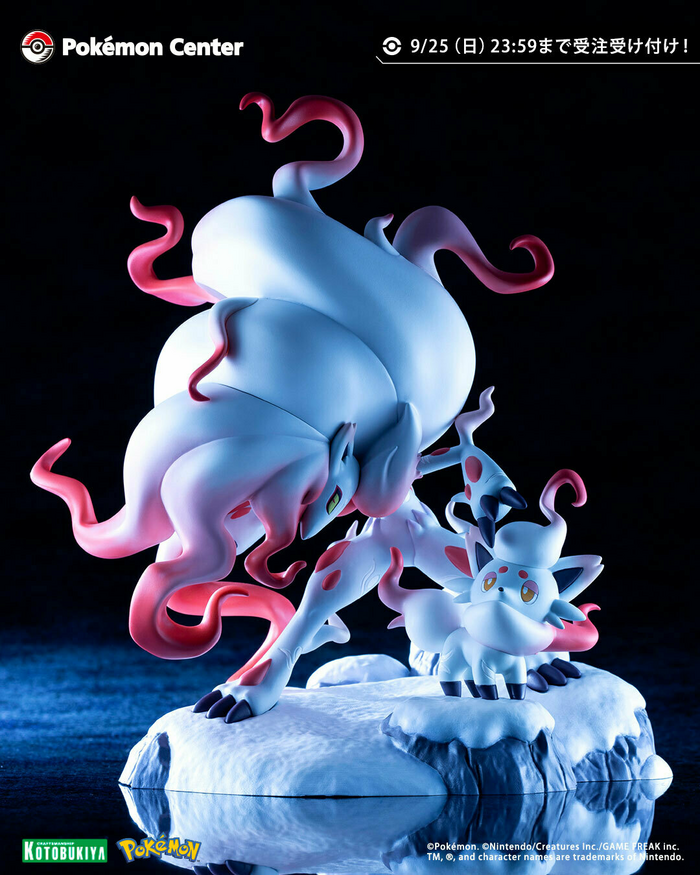 The Pokémon Center has revealed a new Hisuian Zorua and Hisuian Zoroark Figure produced by Kotobukiya which will be available to order from September 1st, 2022 at 10:00 to September 25th, 2022 at 23:59. The Figure costs 22,000 yen (tax included) and will ship in Japan in early July 2023.
High resolution images of the figure have been added to an Imageboard thread
.
Product Description:
Hisuian Zorua and Hisuian Zoroark from Pokémon LEGENDS Arceus are now available as a figure! The figure is based on the image of the scene where Hisuian Zoroark protects Hisuian Zorua, and charmingly depicts the warmth yet cuteness of Hisuian Zorua and the fierceness of Hisuian Zoroark!
Product Details:
Production:
Kotobukiya
Product Code:
4521329348988
Order period:
September 1st, 2022 at 10:00 to September 25th, 2022 at 23:59
Release Date:
Shipping in early July 2023
Size and weight:
18.5×17×17:cm 470g
Material:
PVC/ABS
Price:
22,000 yen (tax included)
Country of origin:
China
Sources:
https://www.pokemoncenter-online.com/?p_cd=4521329348988
and
https://twitter.com/kotobukiyas/status/1565142499487731712
Last edited 02 Sep 2022 03:57 AM by
ForumBot