Title: Pokémon Fan Gathering - Nintendo World - October 5th, 2013
The Nintendo World website has confirmed that a special preview event will take place at the Nintendo World store on October 5th, 2013 from 12pm until 2pm Eastern.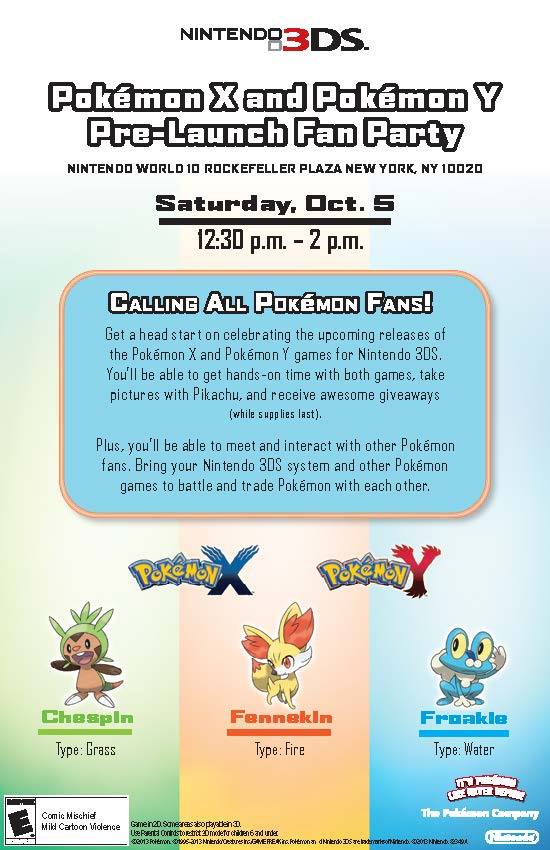 Pokémon Fan Gathering
12:00pm-2:00pm - Can't wait for Pokémon X and Pokémon Y? Be among the first to demo the game during our Pokémon fan gathering event on October 5th from 12pm to 2pm. There will also be Pokémon goodies for fans who stop by, while supplies last.
Source:
http://www.nintendoworldstore.com/