Title: Target and Walmart Announce they will stop selling Pokémon T...
A new news article has been posted!
---
Target and Walmart have both announced that they will stop selling Trading Cards at their physical locations in the United States due to issues with their sales. Pokémon Trading Card have become very popular again in the past few months causing people to steal the cards to sell them at scalped prices.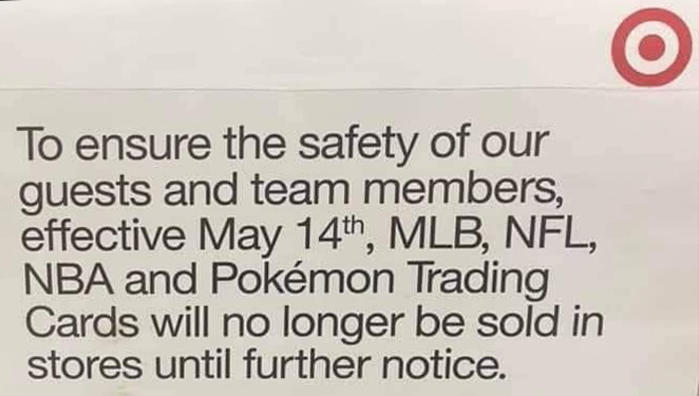 Target's Official Statement:
"The safety of our guests and our team is our top priority. Out of an abundance of caution, we've decided to temporarily suspend the sale of MLB, NFL, NBA and Pokémon trading cards within our stores, effective May 14. Guests can continue to shop these cards online at Target.com."
Source:
https://bleedingcool.com/games/target-stores-to-halt-sales-of-all-trading-cards-from-may-14th-forward/