PAX AUS - Partner Pokémon Poll - Partner Pokémon Pin

PAX AUS takes place from October 11th, 2019 to October 13th, 2019 at the Melbourne Convention and Exhibition Centre (MCEC), South Wharf, Australia. Nintendo will have a booth at PAX AUS where visitors will be able to play a hands-on demo of Pokémon Sword and Pokémon Shield. Nintendo also has a poll on their official site where people can select their favorite partner Pokémon from the new games and can show their selection to a Nintendo staff member at the PAX AUS booth to get a free pin while supplies last.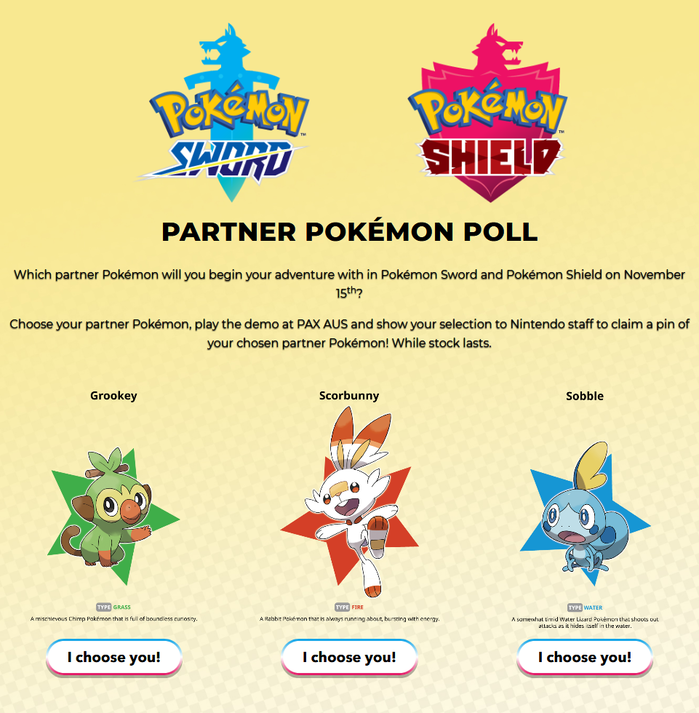 Partner Pokémon Poll
Which partner Pokémon will you begin your adventure with in Pokémon Sword and Pokémon Shield on November 15th?
Choose your partner Pokémon, play the demo at PAX AUS and show your selection to Nintendo staff to claim a pin of your chosen partner Pokémon! While stock lasts.
Source:
https://www.nintendo.com.au/paxaus/pokemon-poll/