Pokémon Center - Yawning Kabigon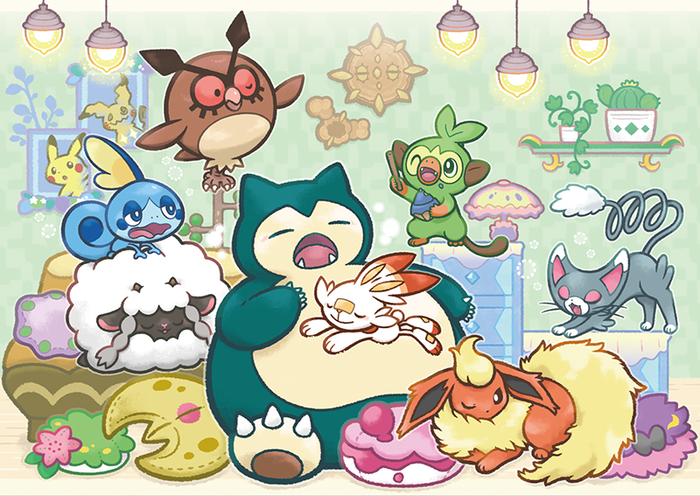 On December 21st, 2019, the yawning Kabigon appears at the Pokémon Centers and they are cute items perfect for winter! Hibanny is amazed at Kabigon's "Yawn" and it looks great on Kabigon's big stomach. Messon is very sleepy, but Sarunori is very energetic! Be sure to pay attention to each expression.
A soft blanket that feels good can play an active role in various situations, such as at the office or in a car. There are goods with a soft texture that you will want to use in the winter, such as a tote bag made of sagara embroidery and a PC/tablet case with the embroidery. The large tissue box cover has plenty of presence! There are also a wide variety of items such as cookies in cute boxes and stationery. Some of the items will also be available on the
Amazon.co.jp Pokémon Store
starting on December 28th, 2019 with pre-orders starting on December 21st, 2019 and are denoted with a (★) in the items list.
Items: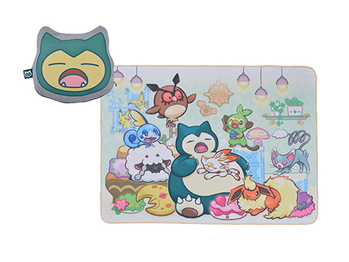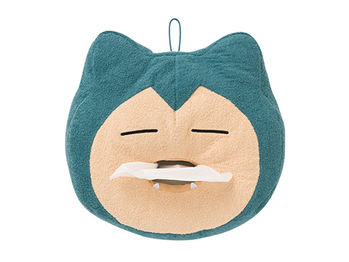 Cushion Blanket Yawning Kabigon - 4,180 yen (★) | Tissue Box Cover Yawning Kabigon - 3,630 yen (★)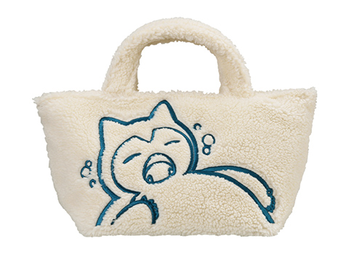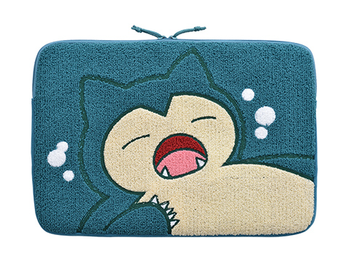 Mini Tote Yawning Kabigon - 3,630 yen (★) | PC / Tablet Case Yawning Kabigon - 2,860 yen (★)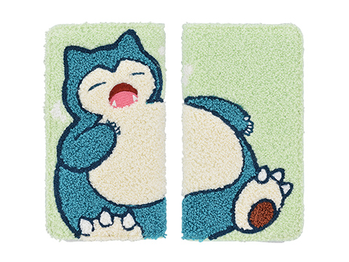 Multi Smartphone Cover Yawning Kabigon - 3,520 yen (★) | Soft Jacket for iPhone 8/7/6s/6 Yawning Kabigon - 2,068 yen (★)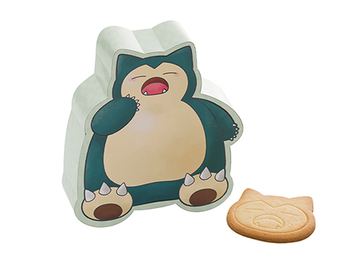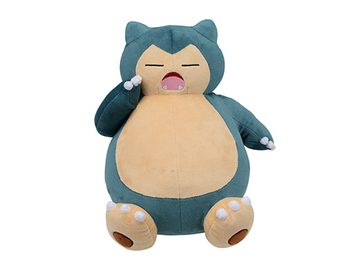 Face Shape Cookie Yawning Kabigon - 1,080 yen | Plushie Yawning Kabigon - 2,200 yen (★)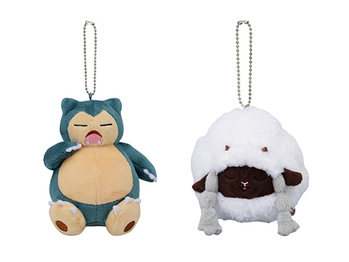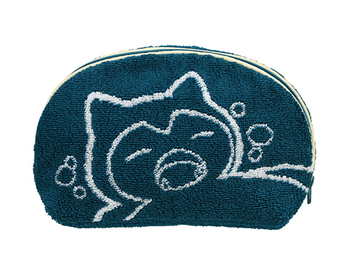 Mascot Kabigon Yawning Kabigon / Wooloo - 1,210 yen (★) each | Pouch Yawning Kabigon - 1,760 yen (★)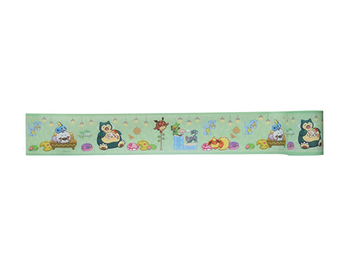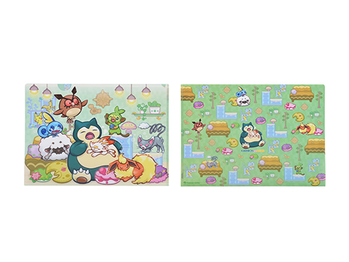 YOJO TAPE Yawning Kabigon - 715 yen (★) | A4 Clear File Yawning Kabigon - 264 yen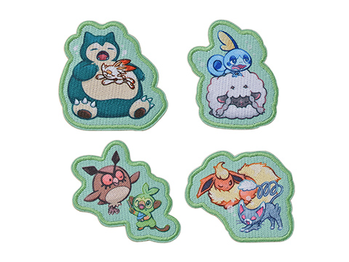 Acrylic Stand Charm Yawning Kabigon - 990 yen (★) each | Emblem Sticker Yawning Kabigon - 605 yen (★) each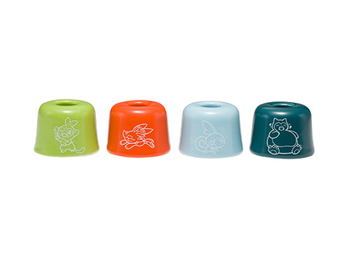 Toothbrush Stand Yawning Kabigon - 550 yen (★) each
Item List:
Cushion Blanket Yawning Kabigon - 4,180 yen (★)
Tissue Box Cover Yawning Kabigon - 3,630 yen (★)
Mini Tote Yawning Kabigon - 3,630 yen (★)
PC / Tablet Case Yawning Kabigon - 2,860 yen (★)
Multi Smartphone Cover Yawning Kabigon - 3,520 yen (★)
Soft Jacket for iPhone 8/7/6s/6 Yawning Kabigon - 2,068 yen (★)
Soft Jacket for iPhone X(s) Yawning Kabigon - 2,068 yen (★)
Face Shape Cookie Yawning Kabigon - 1,080 yen
Plushie Yawning Kabigon - 2,200 yen (★)
Mascot Kabigon Yawning Kabigon - 1,210 yen (★)
Mascot Wooloo Yawning Kabigon - 1,210 yen (★)
YOJO TAPE Yawning Kabigon - 715 yen (★)
A4 Clear File Yawning Kabigon - 264 yen
Pouch Yawning Kabigon - 1,760 yen (★)
Acrylic Stand Charm Yawning Kabigon - Kabigon and Hibanny - 990 yen (★)
Acrylic Stand Charm Yawning Kabigon - Wooloo and Messon - 990 yen (★)
Acrylic Stand Charm Yawning Kabigon - Hoho and Sarunori - 990 yen (★)
Acrylic Stand Charm Yawning Kabigon - Nyarmar and Booster - 990 yen (★)
Emblem Sticker Yawning Kabigon - Kabigon and Hibanny - 605 yen (★)
Emblem Sticker Yawning Kabigon - Wooloo and Messon - 605 yen (★)
Emblem Sticker Yawning Kabigon - Hoho and Sarunori - 605 yen (★)
Emblem Sticker Yawning Kabigon - Nyarmar and Booster - 605 yen (★)
Toothbrush Stand Yawning Kabigon - Kabigon - 550 yen (★)
Toothbrush Stand Yawning Kabigon - Sarunori - 550 yen (★)
Toothbrush Stand Yawning Kabigon - Hibanny - 550 yen (★)
Toothbrush Stand Yawning Kabigon - Messon - 550 yen (★)
Warm and Cold Lunch Drawstring Yawning Kabigon - 2,420 yen (★)
Food Pot Yawning Kabigon - 2,750 yen (★)
Mini Blanket for Kneeling Yawning Kabigon - 3,850 yen (★)
Kabigon Slippers - 2,750 (★)
Kabigon Room Wear - 5,500 yen (★)
Hand Towel Yawning Kabigon - Sarunori - 550 yen (★)
Hand Towel Yawning Kabigon - Hibanny - 550 yen (★)
Hand Towel Yawning Kabigon - Messon - 550 yen (★)
Source:
https://www.pokemon.co.jp/info/2019/12/191206_p02.html