McDonald's Hong Kong - Pokémon Fantastic Campaign 2021
Posted:
02 May 2021 11:24 AM
Author:
Sunain
Tagged In:
McDonalds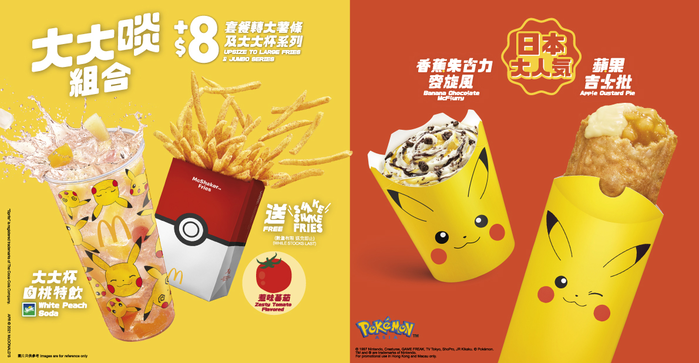 From April 29th, 2021, McDonald's in Hong Kong will be packaging food with Pikachu and Poké Ball artwork to showcase the cute taste power of Thunderbolt to all fans in Hong Kong.
A variety of cute Pokémon packaged foods include the:
Yakinuku Beef Fan-TASTIC (汁燒牛肉飯TASTIC)
Zesty Tomato Flavored McShaker Fries (惹味蕃茄調味Shake Shake薯條)
Apple Custard Pie (蘋果吉士批)
Sprite White Peach Soda (白桃特飲)
Banana Chocolate McFlurry (香蕉朱古力麥旋風)
Crispy Chicken Rice-TASTIC (吉列脆雞飯TASTIC)
The Crispy Chicken Rice-TASTIC will be available starting May 13th, 2021. Every purchase of the brand new "Meal TASTIC" combo for two will be served in a super cute Pikachu box.
More images of the McDonald's items have been added to an Imageboard thread
.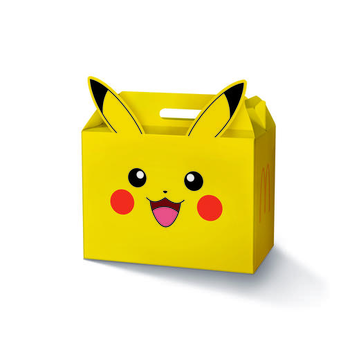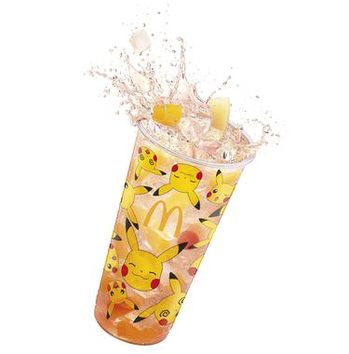 Sources:
https://hk.portal-pokemon.com/topics/event/210430115034_post_2.html
and
https://campaign.mcdonalds.com.hk/ch/promotions/fantastic-campaign/