Movie 20 Website Updates with Another Celebrity Example Artwork for the Drawing Contest
The official Japanese Movie 20 website has updated with more celebrity entries in the movie drawing contest. Translations follow:
Aim to Become a Pokémon Drawing Master! The "Pocket Monsters the Movie: I Choose You!" Drawing Contest
Organizer: 10 Shogakukan magazines
Sponsor: Pikachu Project
We're commissioning your Pokémon drawings!
Color in the Pikachu on the drawing form, draw whatever Pokémon and other pictures you want around it, and send it in!
Celebrities are participating as well!
To commemorate the 20th movie,
lots of celebrities are entering the drawing contest this year!
We will present their artwork here on this page!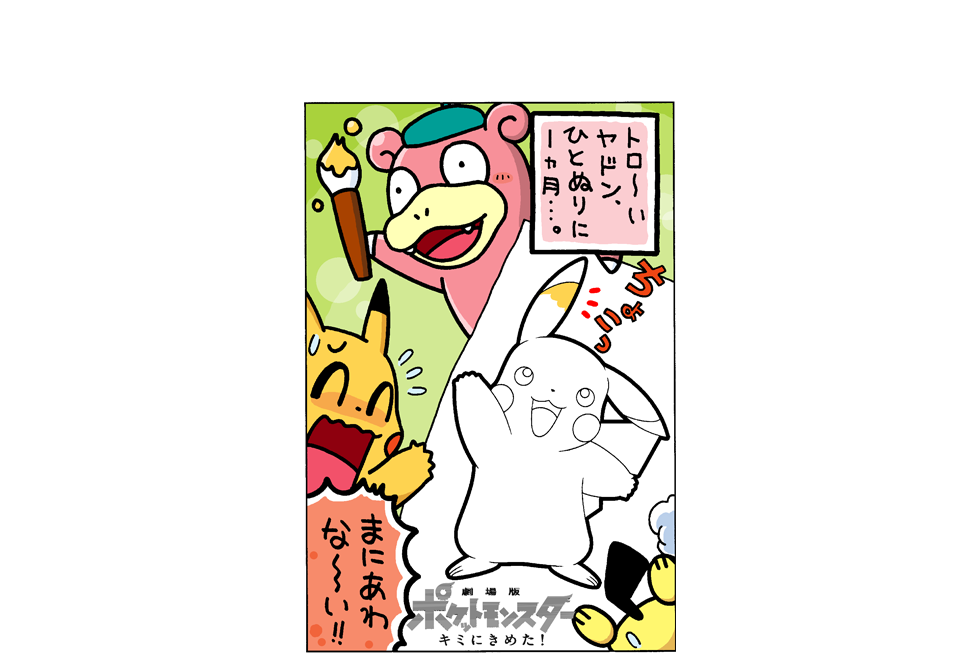 Takahiro Yamashita
(Creator of the manga "Pokémon Yonkoma Gakuen")
Source:
http://www.pokemon-movie.jp/illust_contest/